In the countdown to the Star Wars Fan Awards 2018 deadline, StarWars.com talks to Jeffrey Henderson -- writer, director, and star -- about the short film that landed him on the cover of the L.A. Times.
To celebrate the Star Wars Fan Awards 2018, we asked some of the previous (and incredibly talented) winners of the Star Wars Fan Film Awards to take us behind the scenes on their own projects and offer some helpful advice for this year's hopefuls.
The desert can be an unforgiving place, especially brutal if you happen to be a film crew or an actor encased in a droid costume. Not long ago, Jeffrey Henderson and a handful of dedicated friends returned to the same sands where Jabba the Hutt once sailed the Dune Sea to film their own take on a Star Wars fan film, The Sable Corsair.

https://www.starwars.com/video/fan-film-awards-2016-the-sable-corsair
The short, a gritty tale about a smuggler, some kyber crystals, and a Sith witch went on to capture the 2016 Audience Choice
Star Wars
Fan Film Award. But the production was not without its obstacles. The winds were so fierce they made flying a drone for aerial shots nearly impossible and threatened to take out the crew's rented RV, says Henderson, whose many roles for the project included as co-director, co-writer, and actor.
The gusts succeeded in upending a big tent that had been set up to provide much-needed shade between takes.  "We woke up to find the whole thing blown about 50 yards into the desert -- furniture and all," Henderson says. "You know what's cool about pulling lawn chairs out of 100-foot sand dunes at 8 a.m., in a desert windstorm, in clunky Jedi boots? Nothing."
Jeff Shoemake, the actor playing HK-67, the ever-helpful droid sidekick, almost had to leave the shoot from heatstroke, Henderson adds. But he persevered. "He had that helmet and suit on all day, every day, trudging up and down those dunes, which is much, much harder than it looks," Henderson says. "He was total rock star."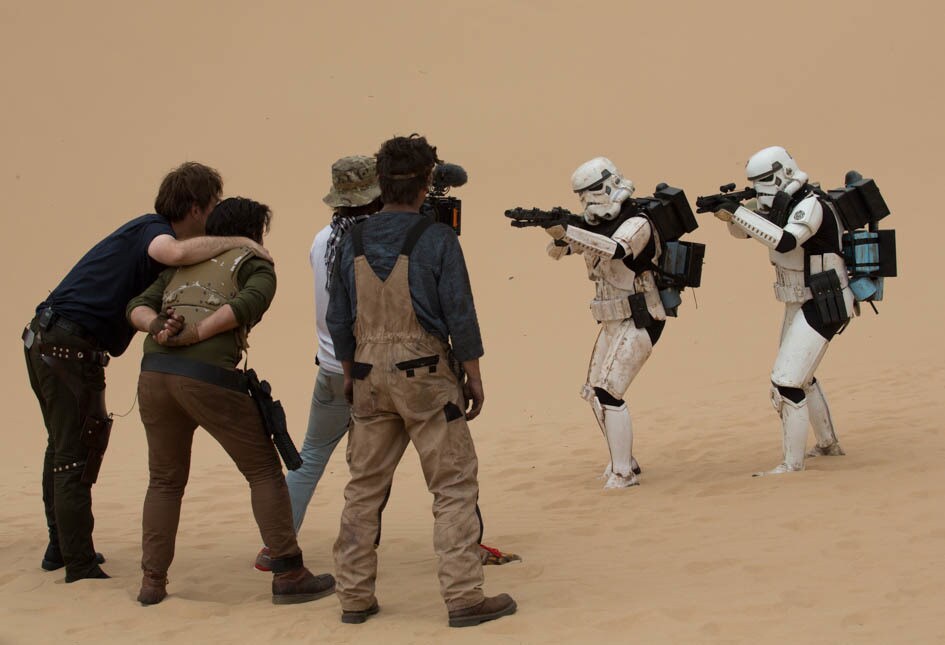 The whole experience gave Henderson and his team an even deeper appreciation for the cast and crew behind the original Star Wars film, and plenty of hard-won lessons to impart on those still putting the finishing touches on their entries for the Star Wars Fan Awards 2018 (link). "None of us really had any idea" how hard it would be, Henderson says, " and it gave me a whole new respect for what George Lucas and his crew accomplished back in '76."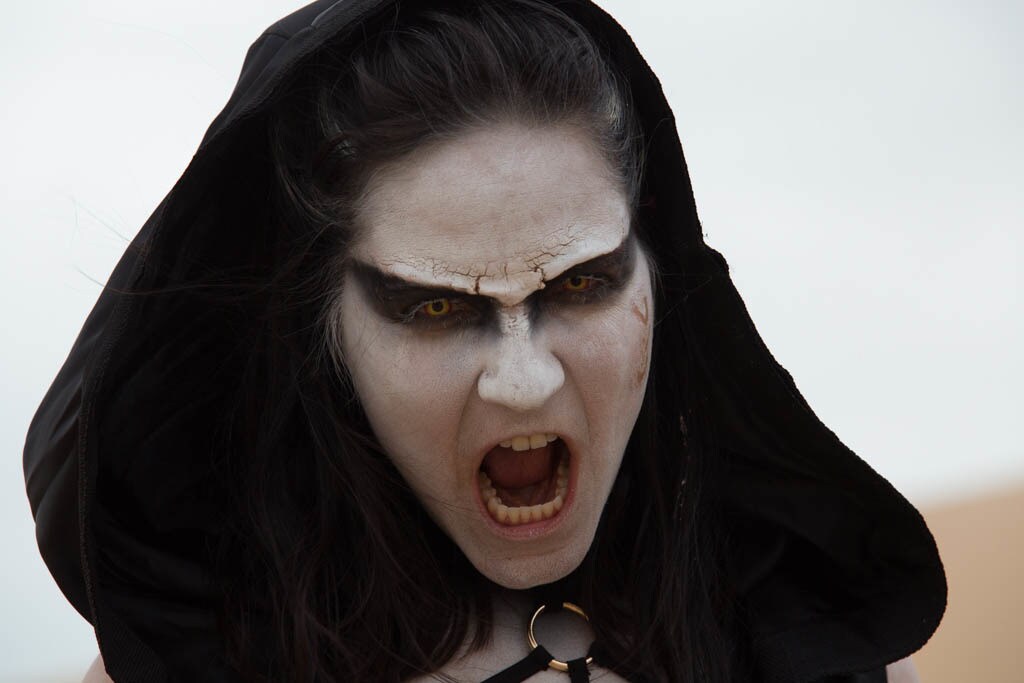 The concept
In the spirit of the original film, from the start Henderson's project involved a smuggler and his crew, a crash that left them stranded on a hostile desert planet, and a lightsaber-wielding baddie. For good measure, he worked in a cameo appearance by a certain bounty hunter named Boba Fett.
Henderson wanted a bite-sized story that didn't rely too heavily on special effects and CGI. "It would also allow for more character stuff, which to me, is much of what makes Star Wars so relatable in the first place. I'm not saying that we necessarily achieved that in five minutes, but the intent was definitely there," he says. "I think the film resonated with fans because we really tried hard to make it authentic; the location, the costumes and props, the music choices, even the wipes and dissolves we used for the shot transitions. We really wanted it to feel like classic Star Wars."
He knew early on that the core cast would include himself, actor friends and brothers, Chris and Nick Finch, Nick's wife Alex Lynn Ward, and their friend Shoemake. "We had been talking about all doing a project for a while, but it never quite came together," Henderson says. "The contest presented a great opportunity: a tight deadline, rigid restrictions, and having to use the materials that Lucasfilm provided meant we couldn't get too 'precious' about it, because there just wouldn't be time. I also think that working with less can sometimes force you to find more creative solutions."
Then each of them asked around to friends, family, and other potential collaborators to put together a crew to get production off the ground. "The caliber of people who volunteered still boggles my mind," Henderson says. "They all stepped up and did phenomenal work under a super-tight deadline and some pretty difficult circumstances."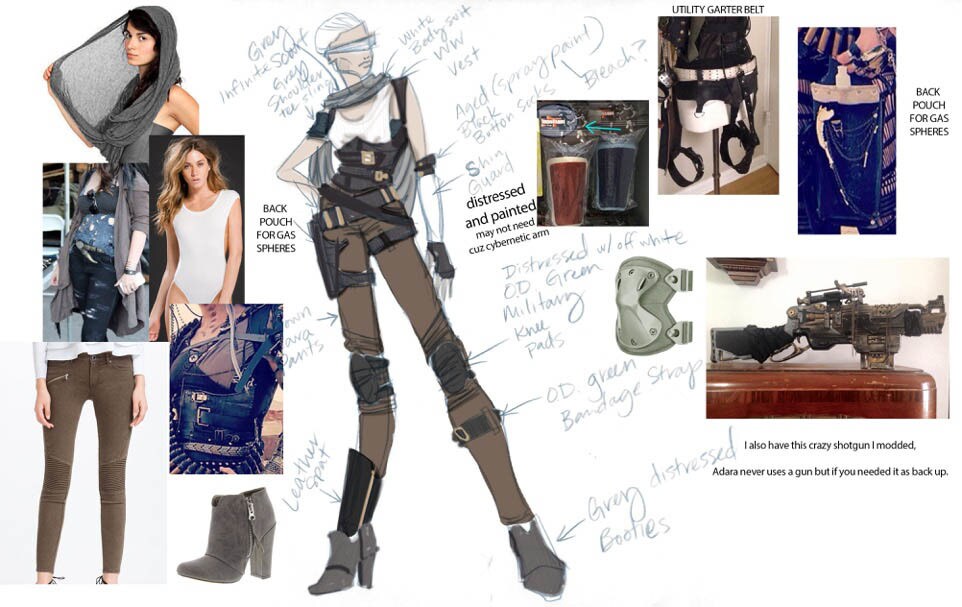 Back to Tatooine
The shoot took place at the aptly-named Imperial Sand Dunes in Glamis, Calfornia, about four hours southeast of L.A. where Henderson makes his home working as a professional in the film industry. "It's near where they shot the sail barge sequence from Return of the Jedi," Henderson notes.