Get the first look at upcoming Star Wars comics!
Dark Horse has given us a special first look at what's to come in the world of Star Wars comics. Check out our exclusive preview of December titles and February trades, featuring never before seen cover art, after the jump!
DECEMBER TITLES
The Star Wars #4 (of 8), $3.99
On sale December 4
32 pages
General Skywalker and Jedi-in-training Annikin Starkiller have a deadly encounter with mounted Stormtroopers! An encounter with outlaws in a cantina leads to a meeting with smuggler Han Solo! And a Jedi makes the ultimate sacrifice to save one of Princess Leia's younger brothers!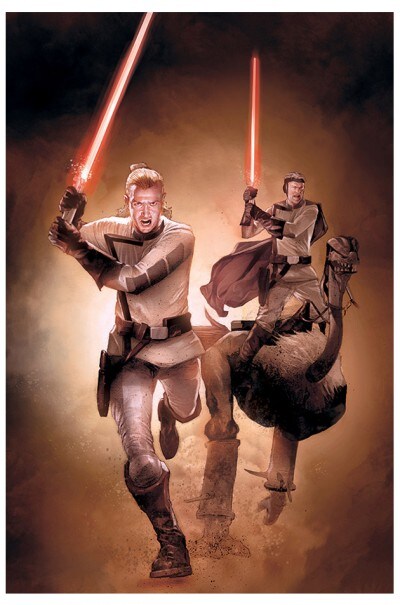 CREATORS Writer: Jonathan Rinzler Artist: Mike Mayhew Colorist: Rain Beredo Cover Artist: Nick Runge Variant Cover Artist: Dave WilkinsStar Wars #12, $2.99 On sale December 11 32 pages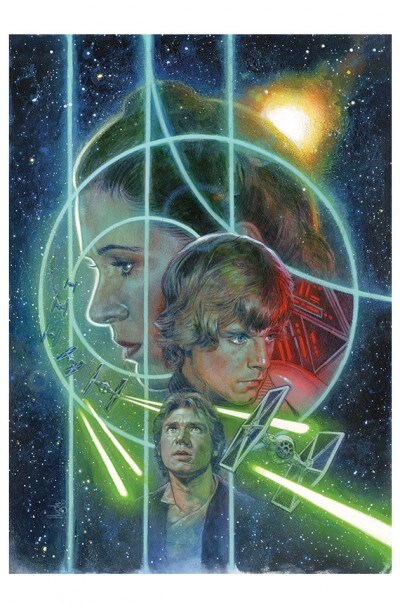 CREATORS Writer: Brian Wood Artist: Carlos D'Anda Colorist: Gabe Eltaeb Cover Artist: Sean CookeStar Wars: Dawn of the Jedi -- Force War #2 (of 5), $2.99 On sale December 11 32 pages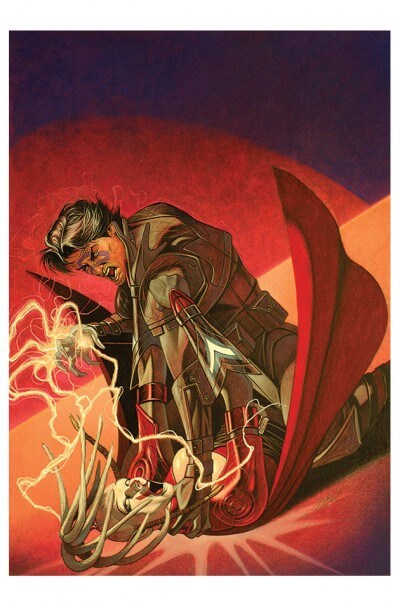 CREATORS Writer: John Ostrander Artist: Jan Duursema (Pencils) Artist: Dan Parsons (Inks) Colorist: Wes Dzioba Cover Artist: David Michael BeckFEBRUARY GRAPHIC NOVELSStar Wars: Legacy Volume 3, $34.99 On sale February 12 Hardcover, 440 pages
Last heir to the legacy of the Skywalkers, Cade Skywalker is ready to turn his back on the galaxy for good. But as the rumored death of Sith Emperor Darth Krayt sets into motion a struggle for power...it becomes clear to Cade that he is the true last hope for the galaxy. Collects Star Wars: Legacy Volumes 9–11, and Legacy #37–#40 from Legacy collection Volume 8.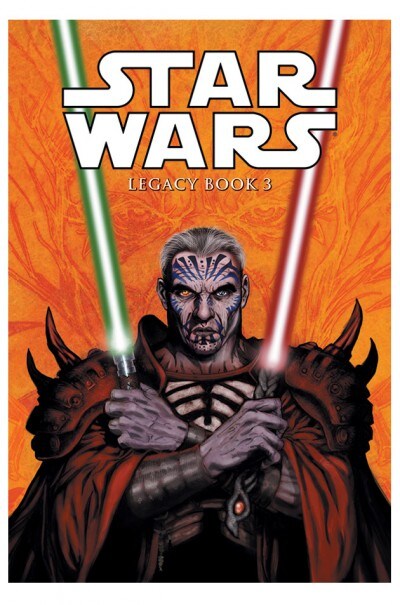 CREATORS Writer: John Ostrander Artists: Jan Duursema, Dave Ross Artist: Dan Parsons (Inks) Colorists: Brad Anderson, Jesus AburtoStar Wars: Dark Times Volume 7 -- A Spark Remains, $19.99 On sale February 26 128 pages
Together with their old friend Dass Jennir and a new Jedi acquaintance, the crew of the Uhumele is plotting to take down the Galactic Emperor's second in command, Darth Vader! For this foolproof plan, they'll be offering something the Dark Lord won't be able to resist: Jedi. Collects Star Wars: Dark Times -- A Spark Remains #1–#5.