The author talks to StarWars.com about the legacy of Episode V and putting readers in Luke's shoes.
On May 21, 1980, Star Wars: The Empire Strikes Back made its theatrical debut. To celebrate the classic film's landmark 40th anniversary, StarWars.com presents "Empire at 40," a special series of interviews, editorial features, and listicles.
As we celebrate the 40th anniversary of Star Wars: The Empire Strikes Back, the film that made Star Wars a franchise and launched a decades-long legacy, it's only fitting that we honor the people who were involved in giving life to that film back in 1980. However, it would be a mistake to not also look back on the many incarnations that film has taken over the years.
Unsurprisingly, there have been numerous adaptations over the past four decades. There was the original novelization by Donald F. Glut, which was followed by several comic book (and manga) adaptations, a children's book-and-record set, a full-cast radio dramatization, picture books, storybooks, video games, and more.
But perhaps the most interesting of the Empire adaptations is a more recent addition to the lineup. In 2015, a trio of authors wrote brand-new Young Adult retellings of the original trilogy…and put wholly unique spins on each.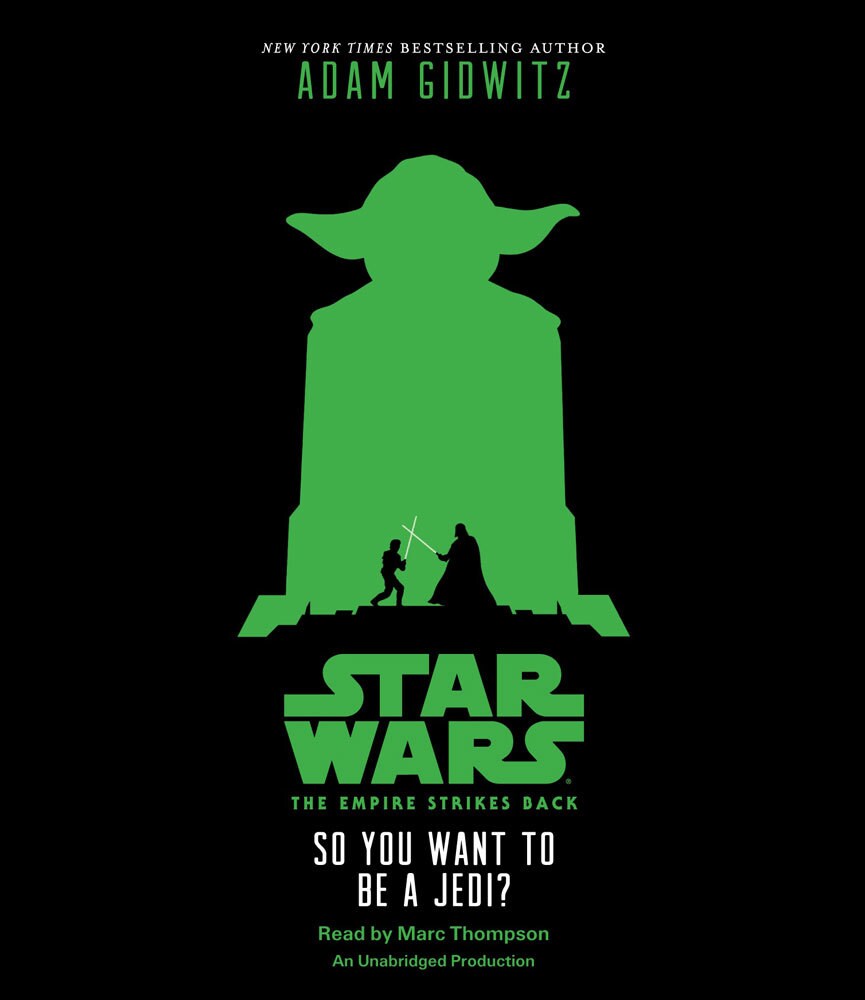 Adam Gidwitz helmed the Empire novel -- So You Want to be a Jedi? -- which was a bold approach to the classic story told in second person and interspersed with lessons on mindfulness and meditation. In short, it wasn't what anyone could've seen coming.
When Gidwitz first got the gig, it was obviously a bit overwhelming. Of all the Star Wars films, Gidwitz found Empire to be the most iconic.
"I looked to my internal Yoda and said, 'You want the impossible.' But I also couldn't believe I was lucky enough to have my favorite of all Star Wars movies fall into my lap," Gidwitz tells StarWars.com.
"Tom Angleberger had asked for Return of the Jedi (because he wanted a place to make his outlandish argument concerning Ewoks -- read his Beware The Power of the Dark Side! if you want to know what I mean), and A New Hope was already taken (and ultimately brilliantly rendered by Alexandra Bracken in The Princess, the Scoundrel, and the Farm Boy). So I was like, 'Wait, I don't get a choice…and I'm getting The Empire Strikes Back?' It honestly felt too good to be true."
But how to put a fresh spin on a story everyone already knows so well? The movie is chock full of scenes and characters that have become not just mainstream but culturally defining. It transcends generations and is immediately identifiable by people who have never even seen it.
Despite his euphoria, Gidwitz suddenly faced an inevitable question: Are there even new stories to tell?
"I took a weeklong trip to an island with a beach just to work on the book, with no distractions. And halfway through, I thought I was going to give up. I remember walking down the beach, furious with myself.
"Forty minutes into that walk, I had the idea to do the Jedi training lessons, drawing on my own karate training and amateur study of Taoism. I sprinted back to the apartment I was renting and started scribbling madly in a marble notebook."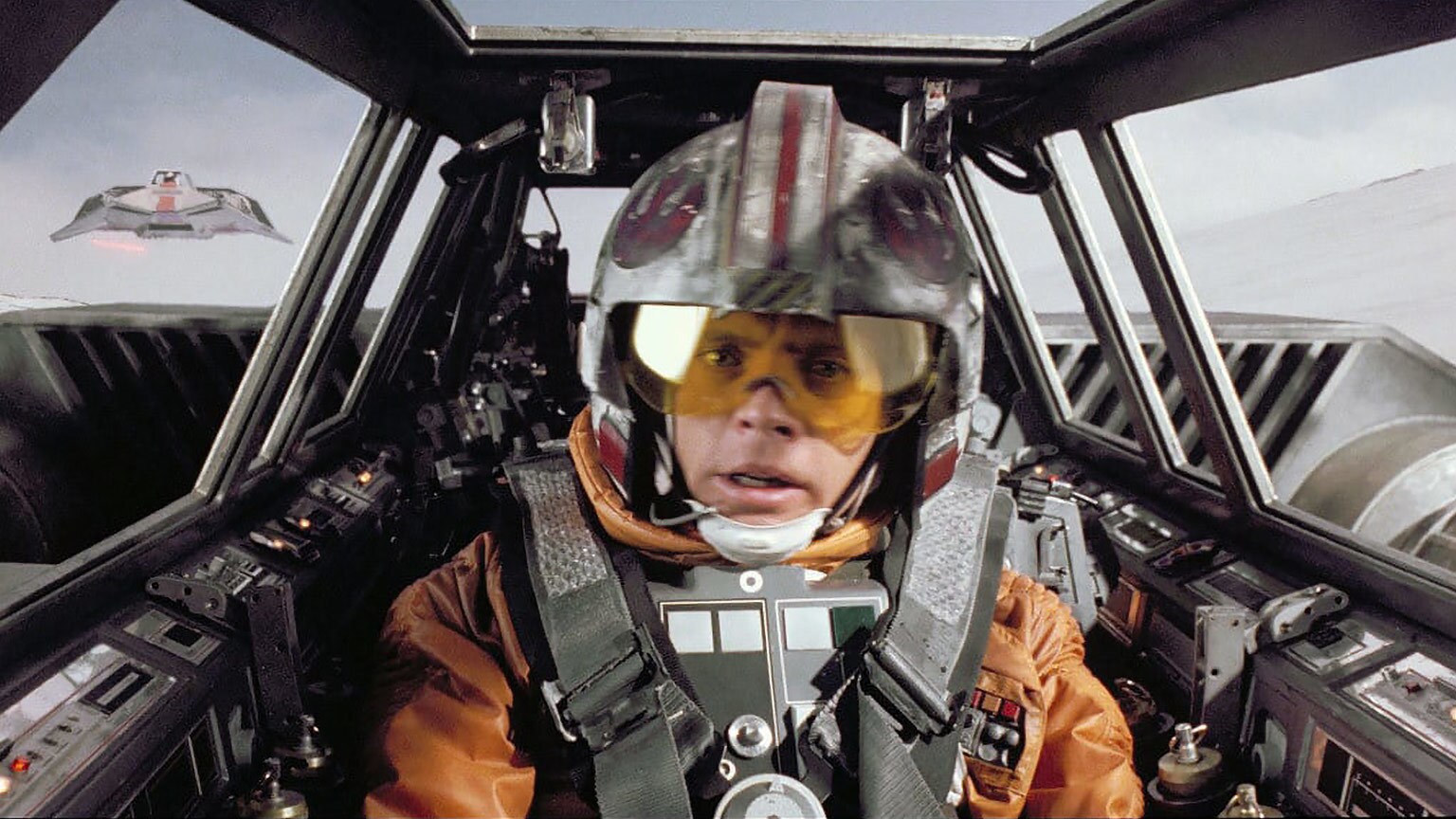 In that mad scramble back to work and sudden avalanche of ideas, So You Want to be a Jedi? was born. Gidwitz began writing a novel that cast the reader as Luke Skywalker. YOU are Luke. YOU are flying a snowspeeder. YOU are training with Yoda. YOU are confronting Darth Vader.
And interspersed between the chapters are practical lessons on how to be a Jedi and use the Force. These segments are grounded in real lessons (drawn from the Tao Te Ching and other texts by Chuang-Tzu) in how to meditate, center yourself, and practice mindfulness. They advocate for peace and serenity, but at the same time, they're written with a wink and a nod. They have wit. As if Yoda had a bit of an attitude.
"That's just how I talk and how I write," explains Gidwitz. "I was a teacher for eight years, and if you can't give as good as you get, you can't be a teacher. You see that with Obi-Wan and with Yoda. They always regard Luke with a wry eye, even if they're a bit more subdued than I am."
The trilogy of YA retellings by Bracken, Gidwitz, and Angleberger was markedly different in many respects. Each author put their personal creative stamp on the stories and left an indelible mark. But So You Want to be a Jedi? and its use of the second person is honestly the most different among them.
In his author's note to the book, Gidwitz explains why it was so natural -- and so easy -- to write Luke and the reader together as one.
"These heroes are not full characters. They are empty. Intentionally so. They are avatars for the reader. They are empty so we can inhabit them, so we can do their deeds, live their lives, and learn their lessons. Luke is such a character."
In a very real sense, Gidwitz puts us in Luke's shoes. He grants us the power to be a hero and make the right choices. But more important, he shows us what it means -- and what it takes -- to be a hero and make the right choices.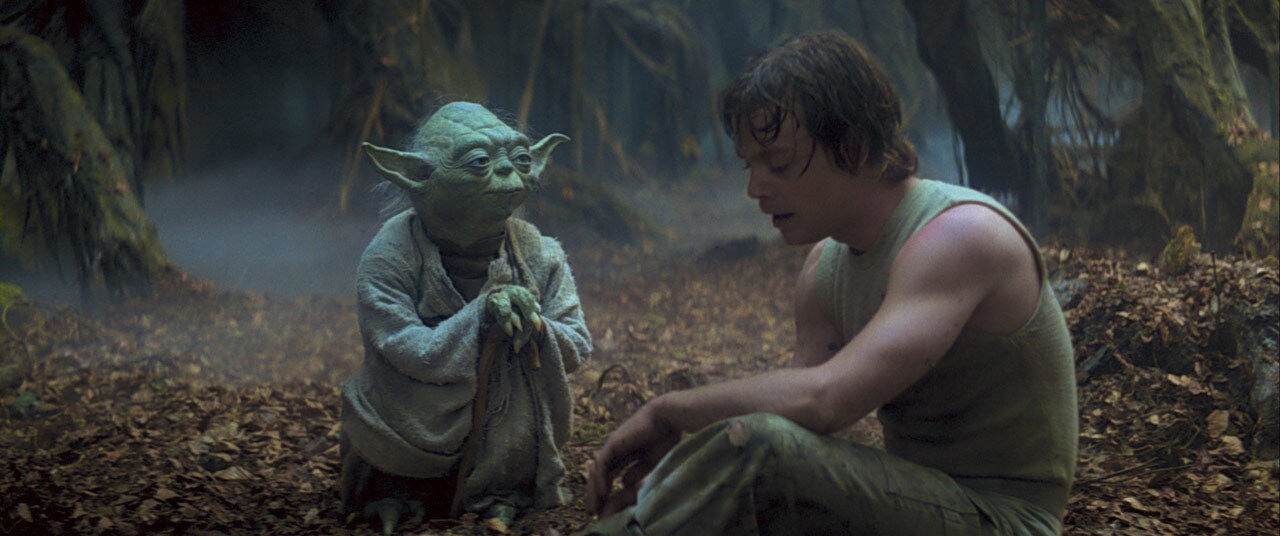 "For me, the trip to Dagobah is the heart of the whole series. Everything else is fun elaboration. I really think it's what George Lucas cared about most. It's certainly what I care about most.
"I feel like my earliest memories of Empire are like Dagobah itself, shrouded in mist and timeless. I literally feel like I have known the X-wing in the swamp scene my whole life. Like it's an ur-memory.
"For me, Star Wars is the journey we all take from a whining, frightened, skeptical kid into a hero who believes in the power we possess.
"We all have the Force inside of us, and we can do miraculous things with it. I truly believe that. Star Wars is an invitation on a journey of our own souls, from powerlessness to a loving and kind power."