The planet of snow, ice, and wampas has proved fertile ground for new tales and inspired retellings.
On May 21, 1980, Star Wars: The Empire Strikes Back made its theatrical debut. To celebrate the classic film's landmark 40th anniversary, StarWars.com presents "Empire at 40," a special series of interviews, editorial features, and listicles.
Few Star Wars fans may want to live in a place as cold and unforgiving as Hoth, but it's hard to think of a Star Wars location that's more beloved. Over the years several Star Wars creators have brought this barren ice world, first seen in Star Wars: The Empire Strikes Back, to life in both new stories and re-tellings of the Battle of Hoth.

Star Wars Galaxy of Adventures
shorts have used audio recordings from the original cast to give us animated looks at several moments from Hoth. In the new "Battle of Hoth," released in celebration of 
Empire
's 40th anniversary, Leia, Han, and the rebels prepare for an Imperial invasion.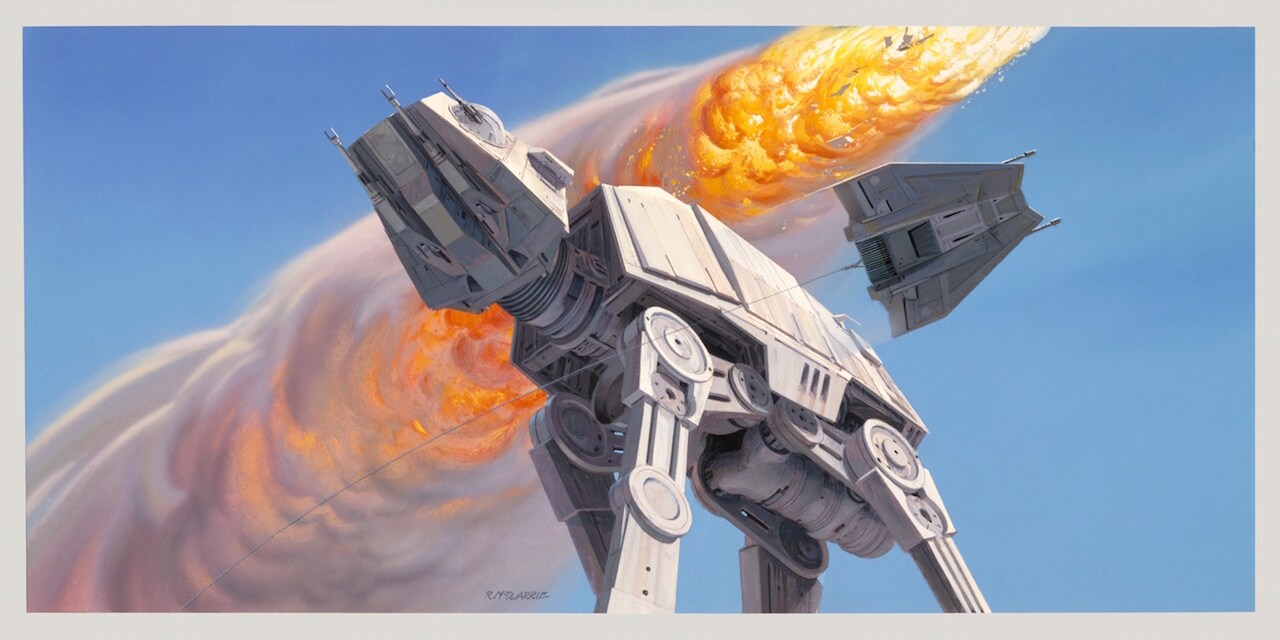 "Luke vs. Imperial Walkers - Commander on Hoth" re-enacted some instances when rebels successfully took down a few Imperial walkers. (And in a nice nod, there are several moments in these shorts that look like a Ralph McQuarrie concept illustration from The Empire Strikes Back came to life.)

"Darth Vader vs. Hoth Rebels - Crushing the Rebellion" imagined Darth Vader forcing himself into the Rebel base -- a moment not shown in
Empire
.
Because Hoth is mostly covered in white snow and ice, different artists have used different color tints in their versions of Hoth and the interior and exterior of the rebel base. In Marvel's Empire Ascendant #1, Echo Base has a deep blue hue. The exterior shots turn from light blue in the daytime to light purple in the evening.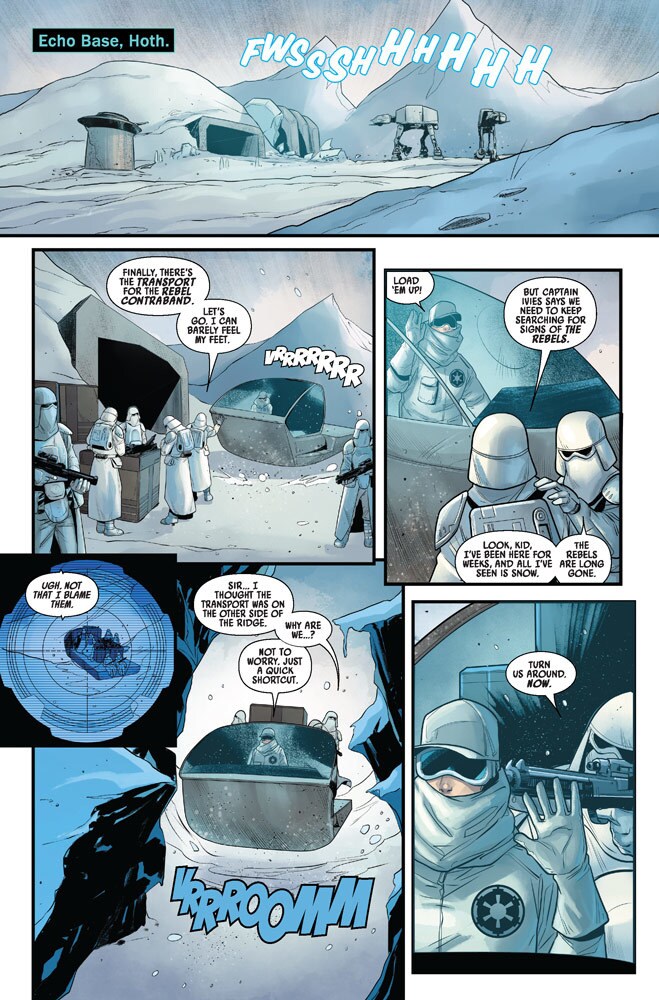 In the newly released Aphra #1, Echo Base has been abandoned by the rebels. Now filled with Imperials loading up contraband, the roaming AT-ATs and snowtrooper armor fit right into the white and gray tones employed in the issue.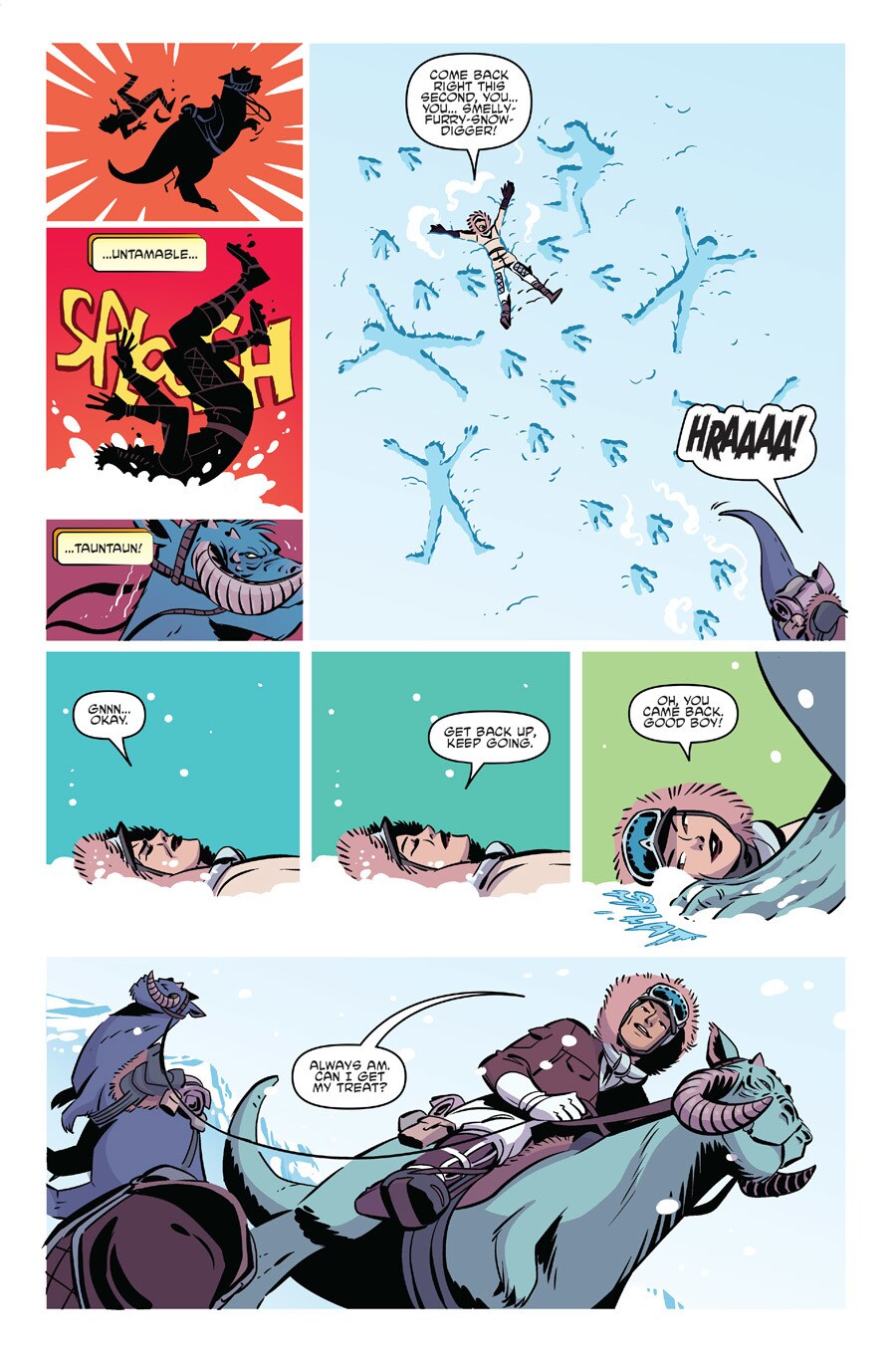 Forces of Destiny: Leia artist Elsa Charretier and colorist Sarah Stern injected bright colors into their Hoth story by changing the background colors in the sequence of Leia being thrown off her tauntaun. This comic, which also placed Hera Syndulla in Hoth before the events of Empire, also provided a rare glimpse of Star Wars characters having a bit of fun on Hoth.

A few animated shorts and comics took a closer look at the creatures who embraced the below zero temperatures of Hoth. In the 
Forces of Destiny
 short "Beasts of Echo Base," Leia and R2-D2 explored the dark and spooky ice caves surrounding the rebels' secret base. They find Chewie in the hands of a snoozing wampa and help him escape to safety.
The wampa in
Forces of Destiny
may have mistaken Chewbacca for a cuddly toy to sleep with, but the wampa in the
Galaxy of Adventures
short "Luke vs. the Wampa - Cavern Escape" definitely thought of Luke Skywalker as a snack. Here, the creature is portrayed in a much more frightful manner, complete with eerie red eyes and a terror-inducing growl.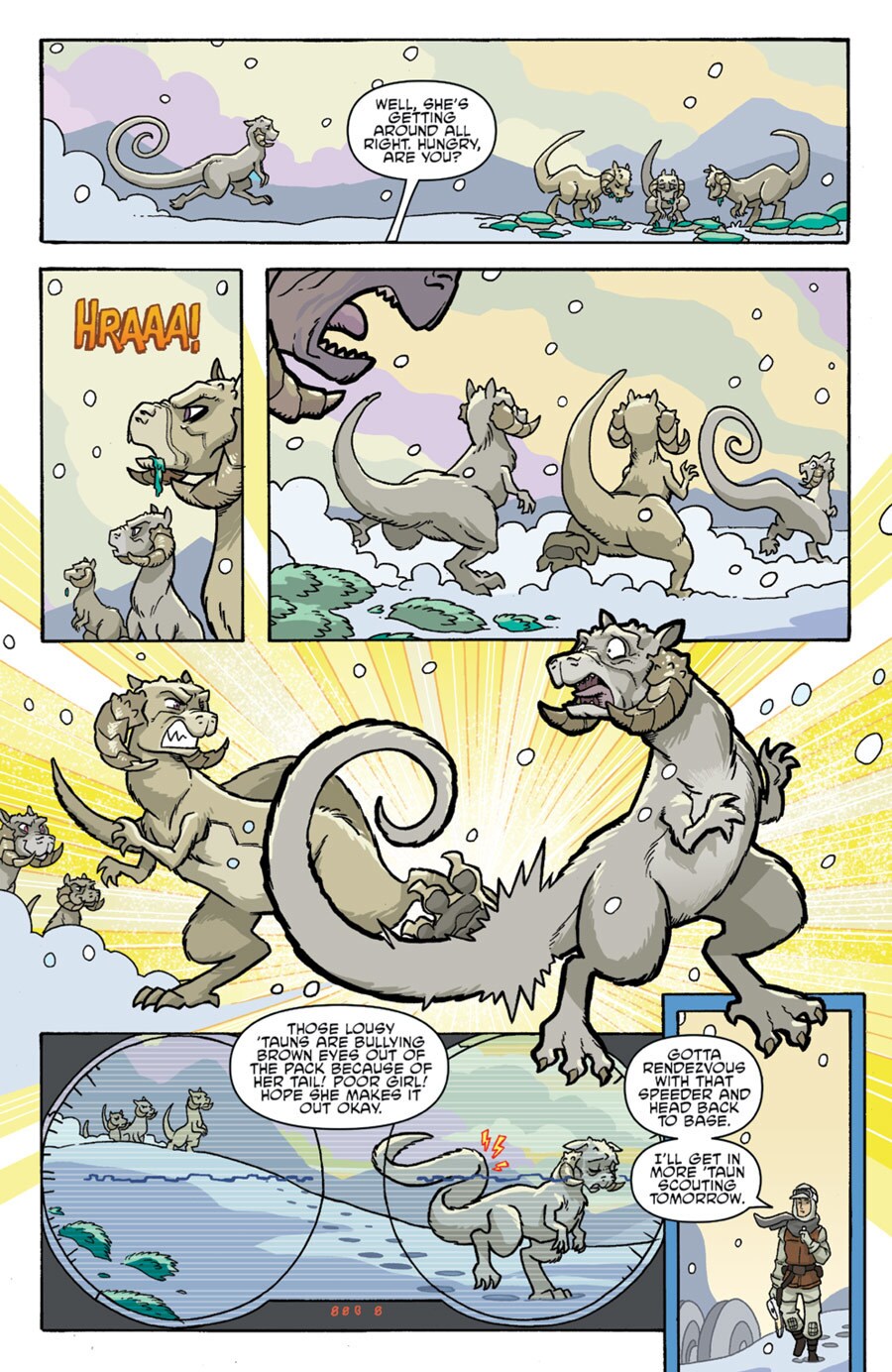 In the Star Wars Adventures #22 story, "Tales From Wild Space: A Tauntaun Tail," artist Tony Fleecs and colorist Lauren Perry used enormous snowflakes and multi-colored skies to brighten up their tale of a bullied tauntaun who had a scary encounter with a wampa.
After 40 years, the location of the secret rebel base from Empire has held a special place in the hearts of Star Wars fans and artists -- not to mention the Battle of Hoth becoming a fan-favorite level in Star Wars games for decades. So even though the ice world is known as being devoid of life forms, it's proven a popular destination.