Looking for a different kind of Halloween decoration this year? Found one, you have!
Dagobah might be a strange place to find a Jedi Master -- according to Luke Skywalker, anyway -- but it's the perfect inspiration for Star Wars Halloween decorations. Give trick-or-treaters and guests the creeps just like Luke with this mood table inspired by Yoda's favorite slimy mud hole.
You might be wondering -- What exactly is a Halloween mood table, anyway? Well, it's a collection of stuff gathered in one place to celebrate the creepiest of holidays, of course! You can set a scene, make a big pile of spooky items -- whatever works for you! In this case, we're going to the Dagobah system.
So put your Star Wars toy collection to use, pick up some Halloween items from a galaxy far, far away, and even craft a pumpkin to bring Dagobah to life in your house.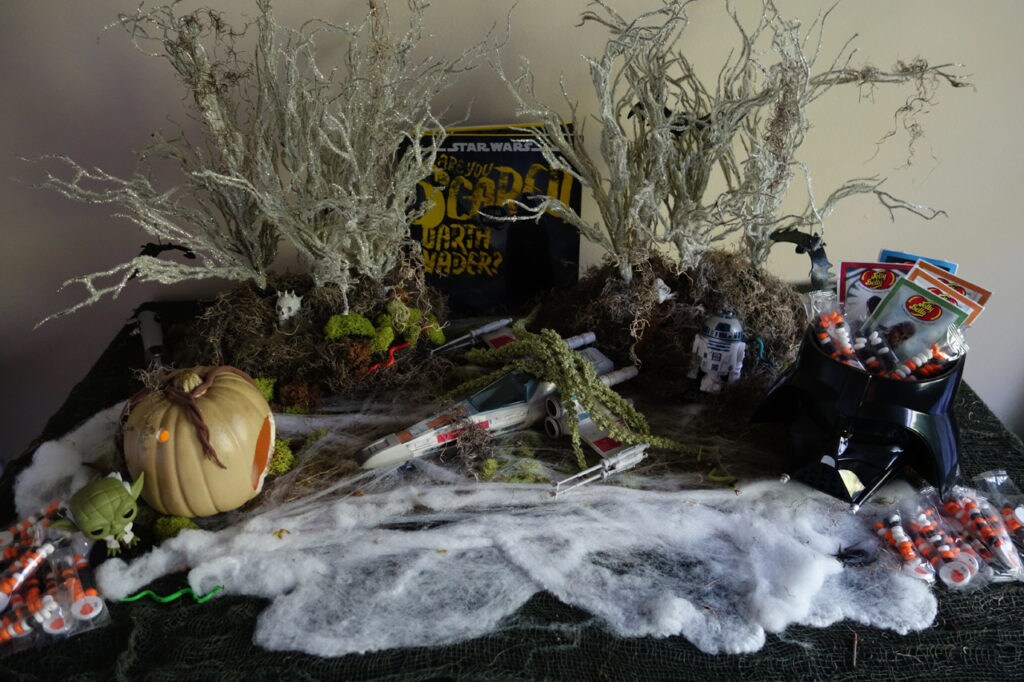 What You'll Need*