Check out screen-used costumes from Obi-Wan Kenobi, The Book of Boba Fett, The Mandalorian, and the newest Disney+ live-action Star Wars series.
San Diego Comic-Con is back! Today, fans at the pop-culture convention are among the first in the world to see costumes from Andor, the forthcoming Disney+ series that will tell the backstory of Cassian Andor, whom we first met in Rogue One: A Star Wars Story. The display inside the Lucasfilm Pavilion also features costumes from The Mandalorian, The Book of Boba Fett, and Obi-Wan Kenobi and intel on the characters. Get a closer look for yourself below!
Andor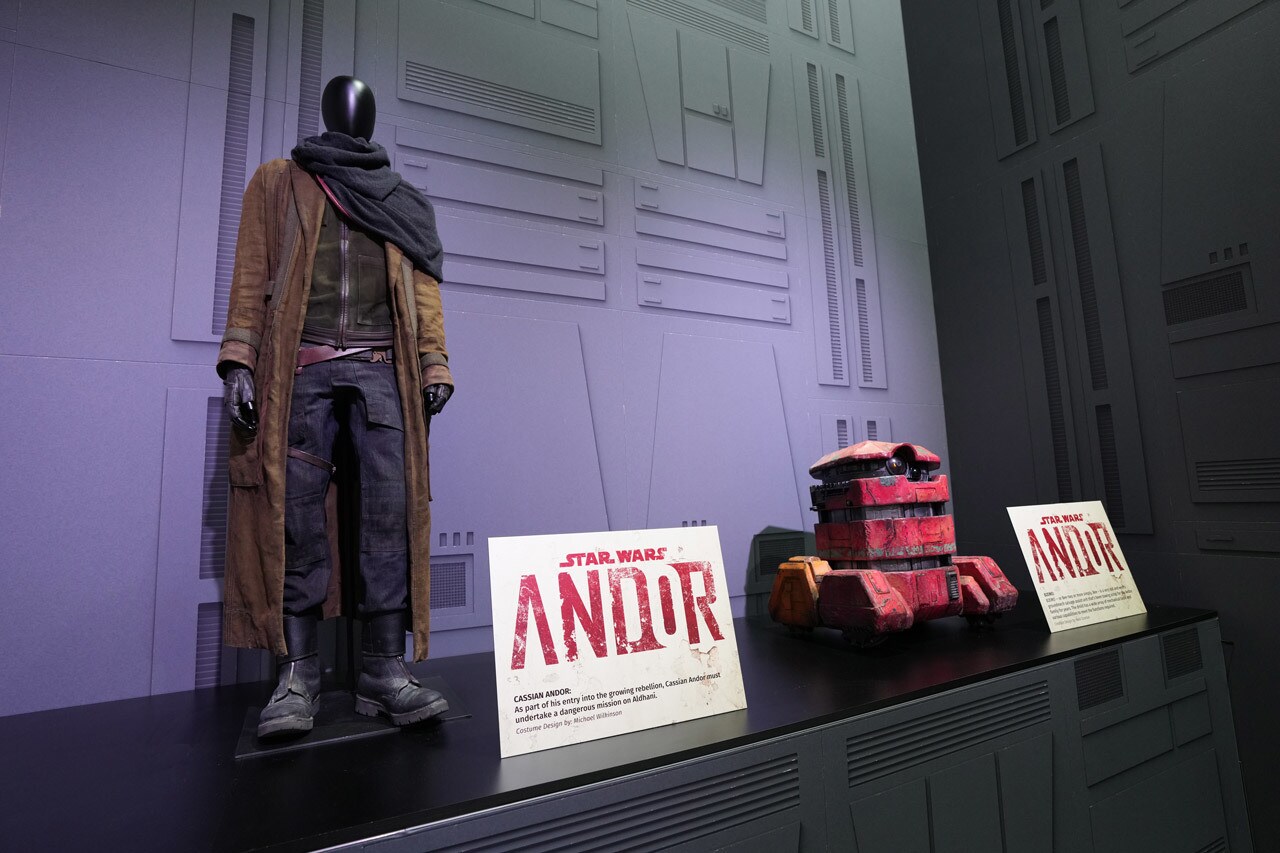 Cassian Andor
Costume Design by Michael Wilkinson
As part of his entry into the growing rebellion, Cassian Andor must undertake a dangerous mission on Aldhani.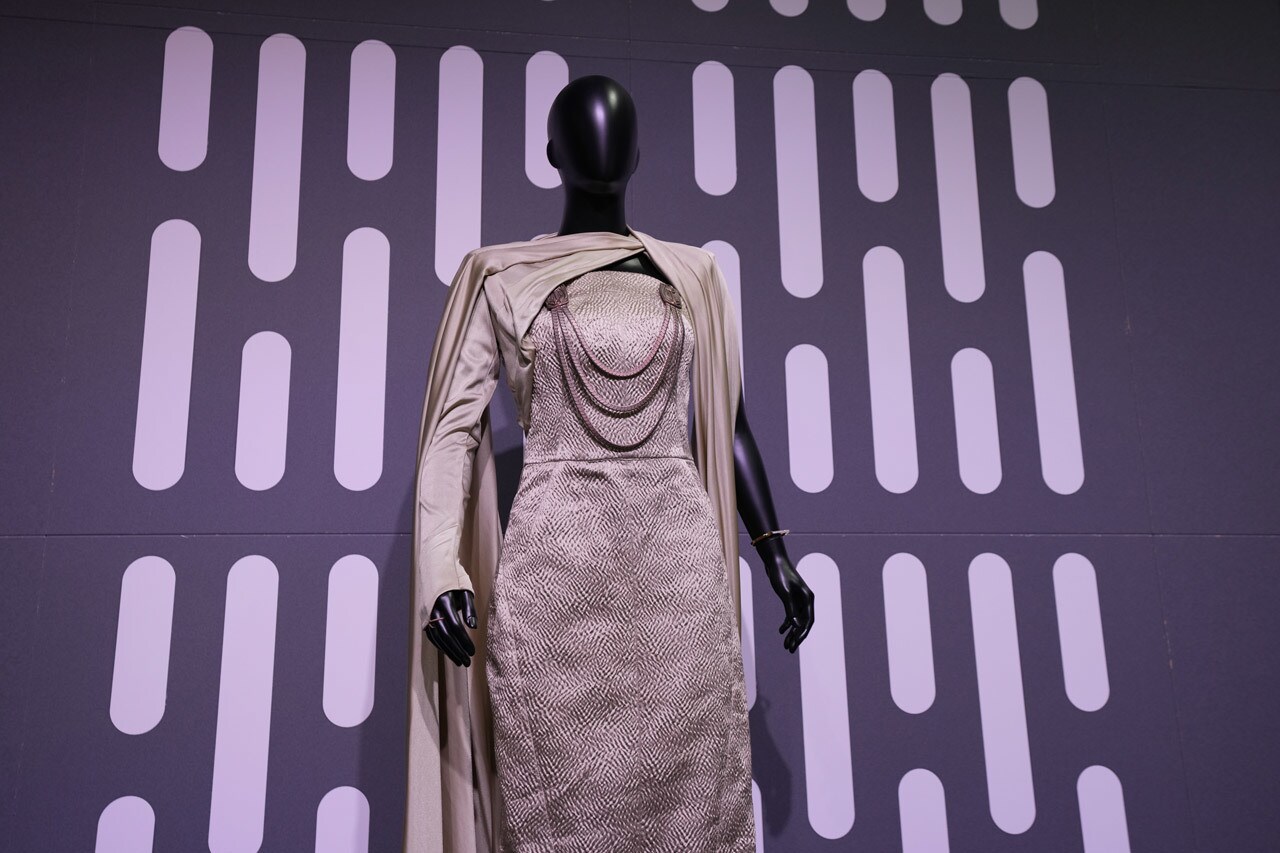 Mon Mothma
Costume Design by Michael Wilkinson
The Imperial Senator from Chandrila, Mon Mothma carefully navigates the dangerous shadows of Coruscant politics in her efforts to build a rebellion.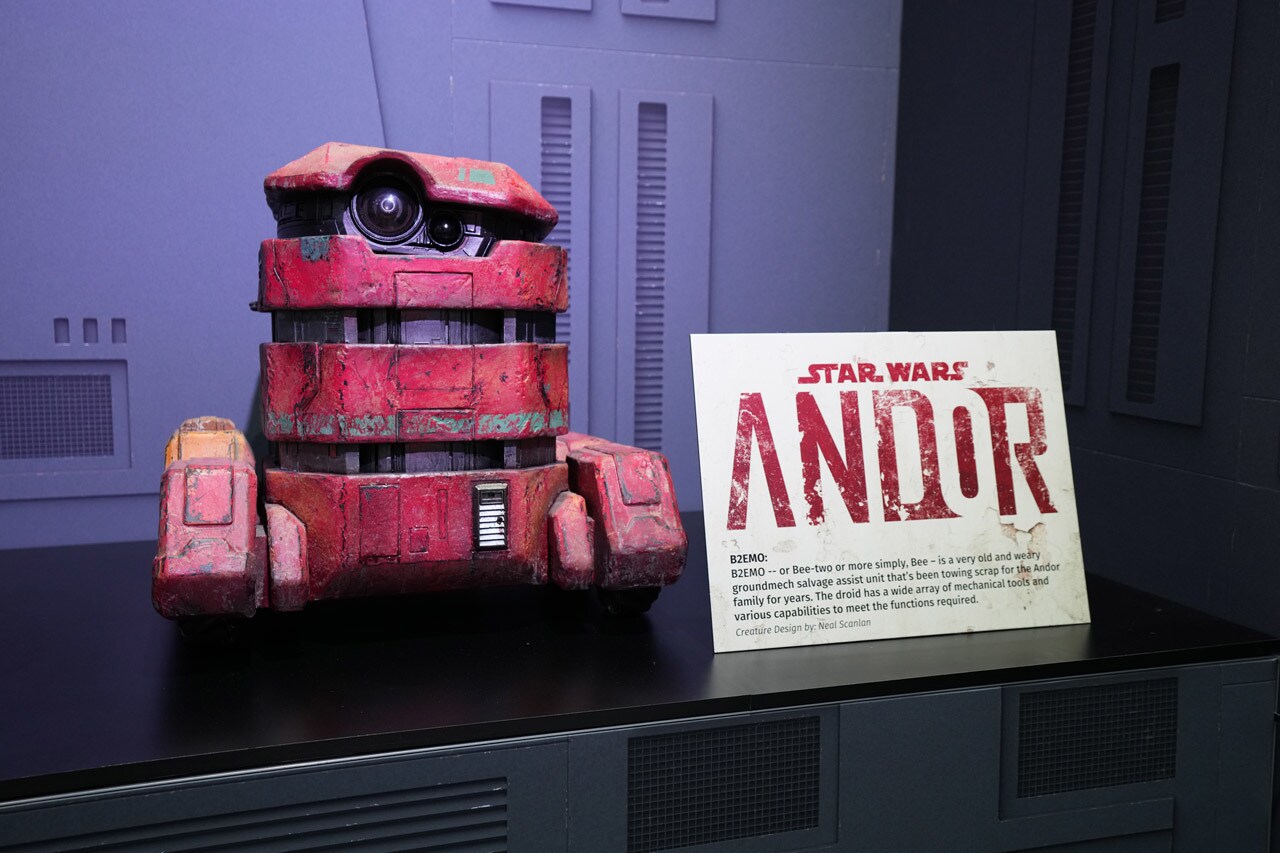 B2EMO
Creature Design by Neal Scanlan
B2EMO -- or Bee-two or more simply, Bee – is a very old and weary groundmech salvage assist unit that's been towing scrap for the Andor family for years.  The droid has a wide array of mechanical tools and various capabilities to meet the functions required.
Obi-Wan Kenobi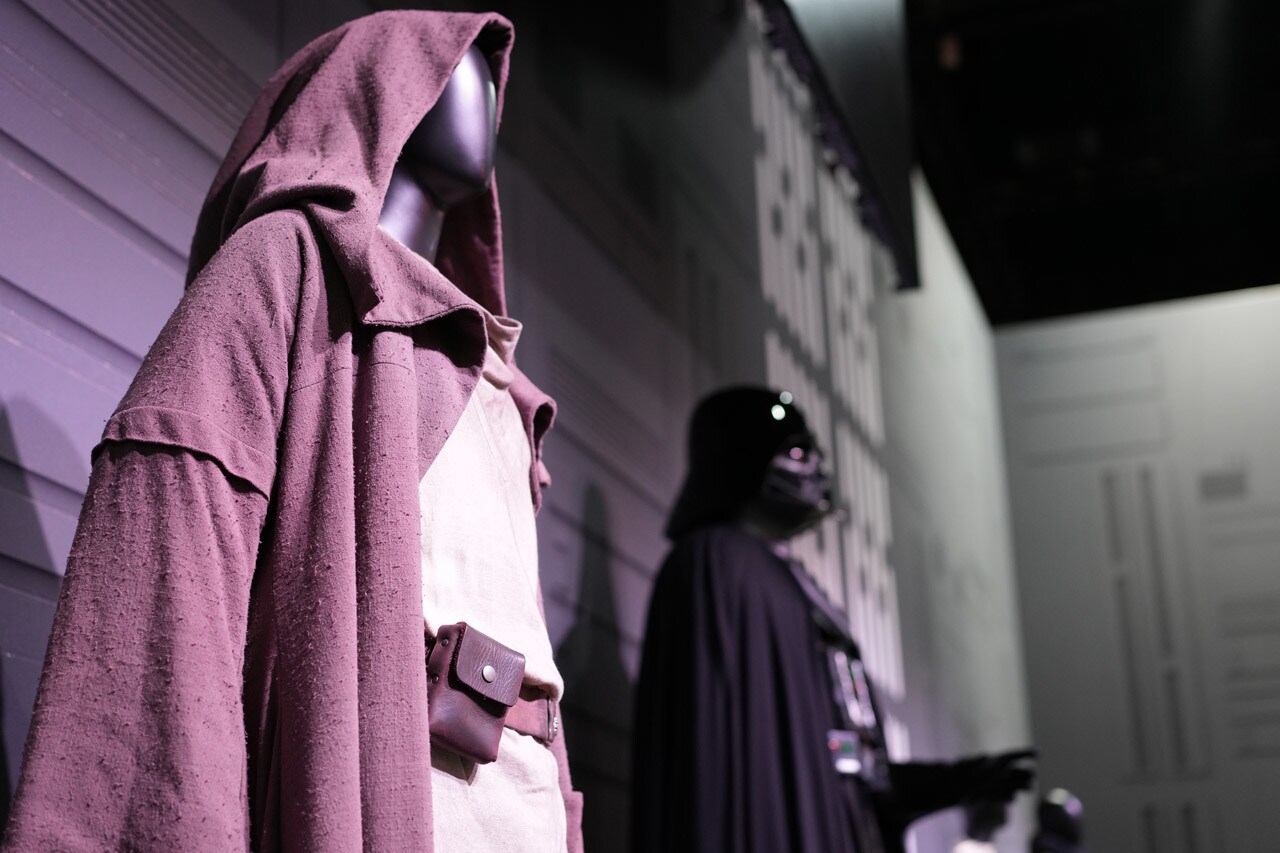 Obi-Wan Kenobi
Costume Design by Suttirat Anne Larlarb
Obi-Wan "Ben" Kenobi lives a life of quiet isolation on Tatooine, but a sudden crisis draws him out of hiding.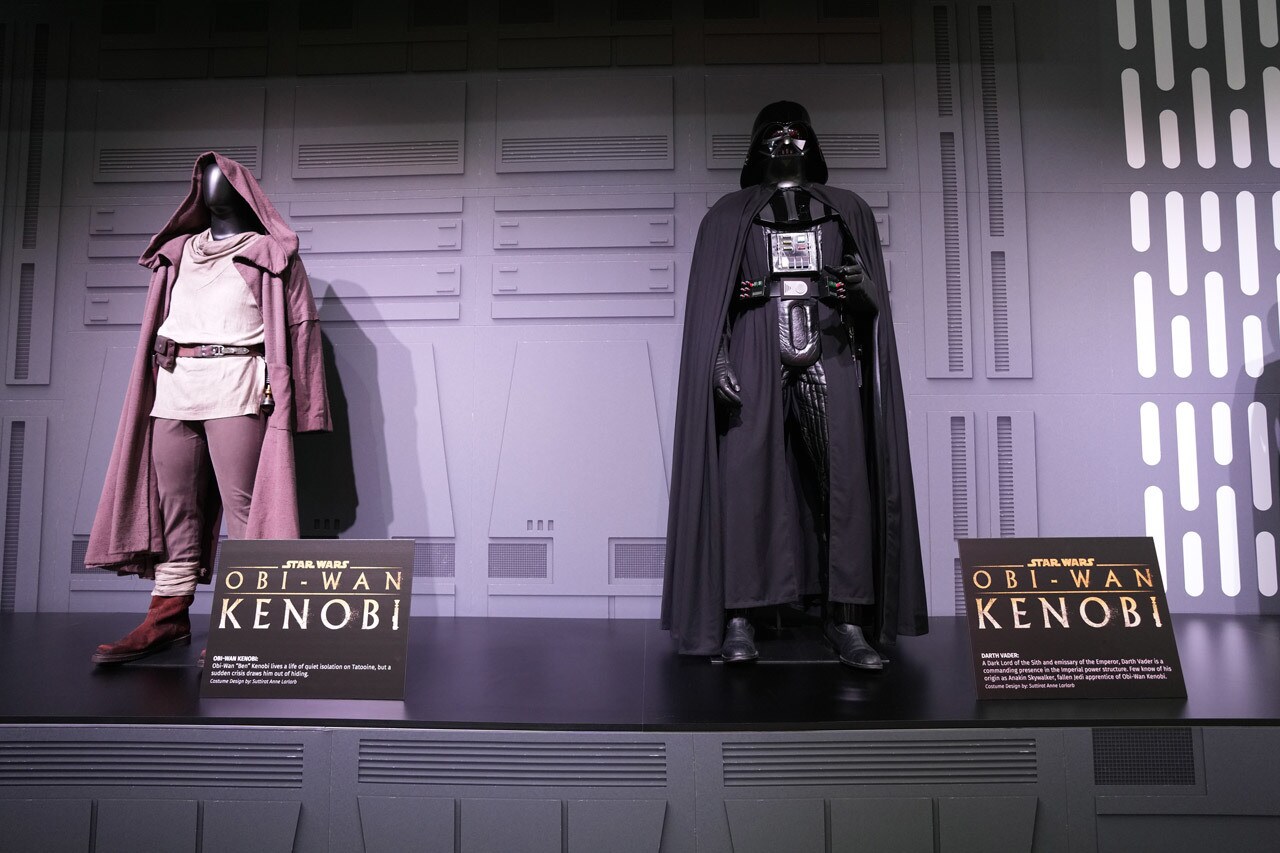 Darth Vader
Costume Design by Suttirat Anne Larlarb
A Dark Lord of the Sith and emissary of the Emperor, Darth Vader is a commanding presence in the Imperial power structure.  Few know of his origin as Anakin Skywalker, fallen Jedi apprentice of Obi-Wan Kenobi.
The Book of Boba Fett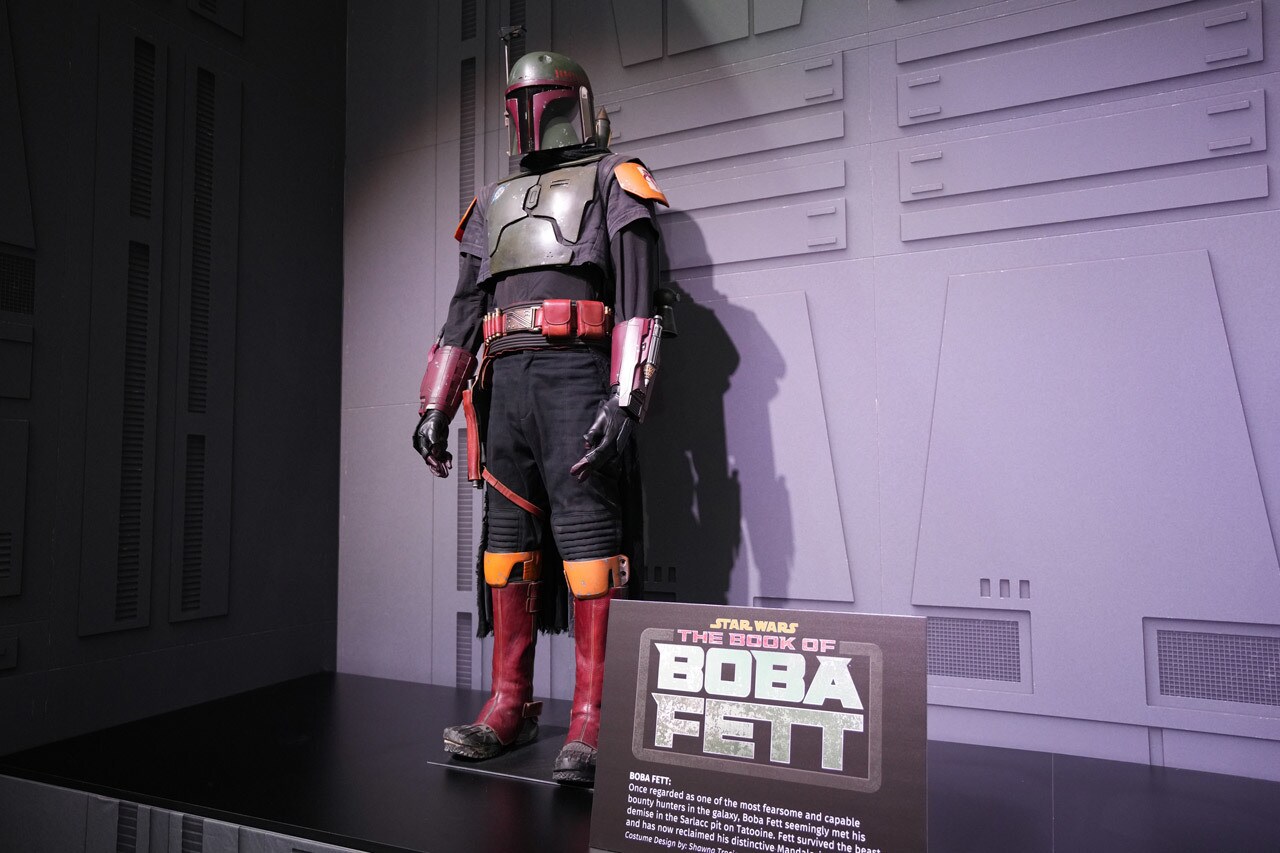 Boba Fett
Costume Design by Shawna Trpcic
Once regarded as one of the most fearsome and capable bounty hunters in the galaxy, Boba Fett seemingly met his demise in the Sarlacc pit on Tatooine.  Fett survived the beast and has now reclaimed his distinctive Mandalorian armor.
The Mandalorian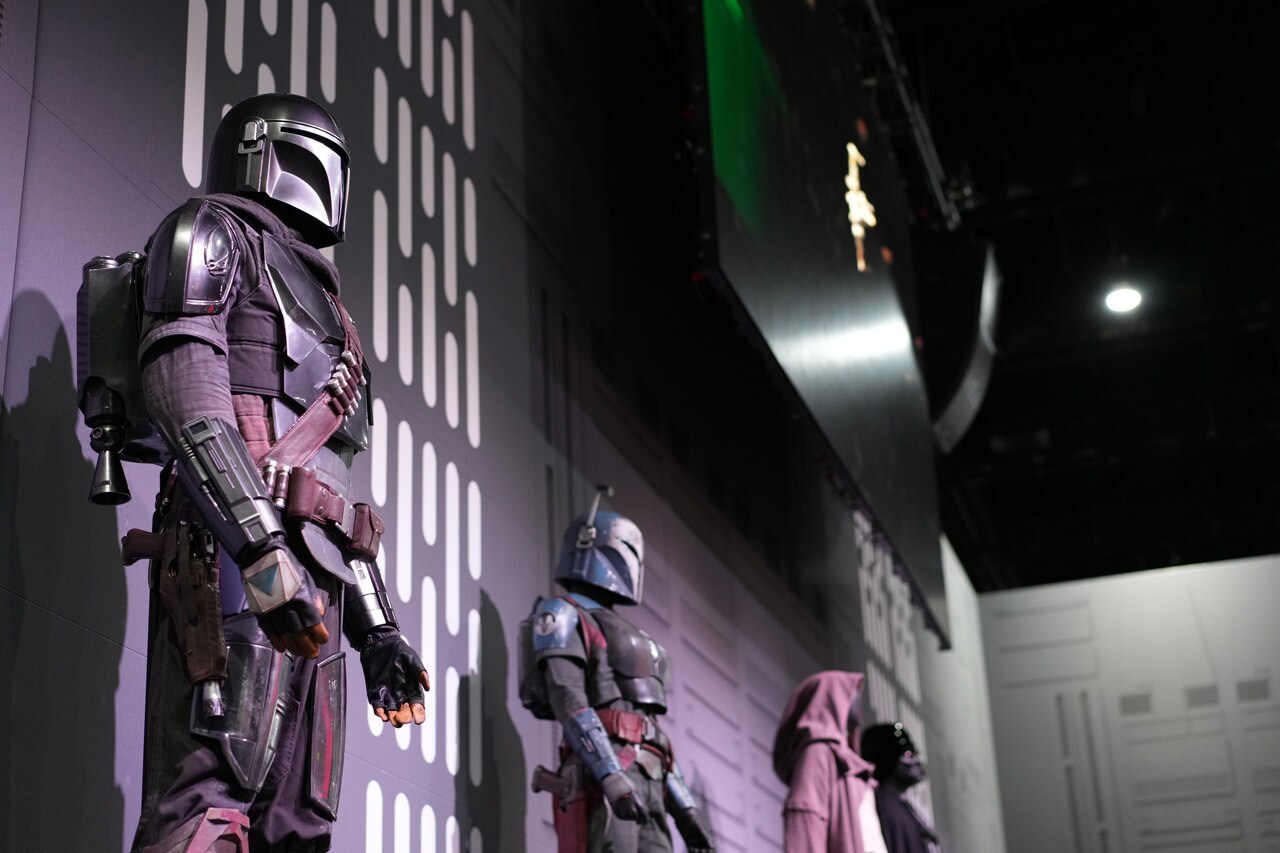 The Mandalorian
Costume Design by Shawna Trpcic
The Mandalorian, known to a few as Din Djarin, is a battle-worn bounty hunter, making his way through a dangerous galaxy in an uncertain age.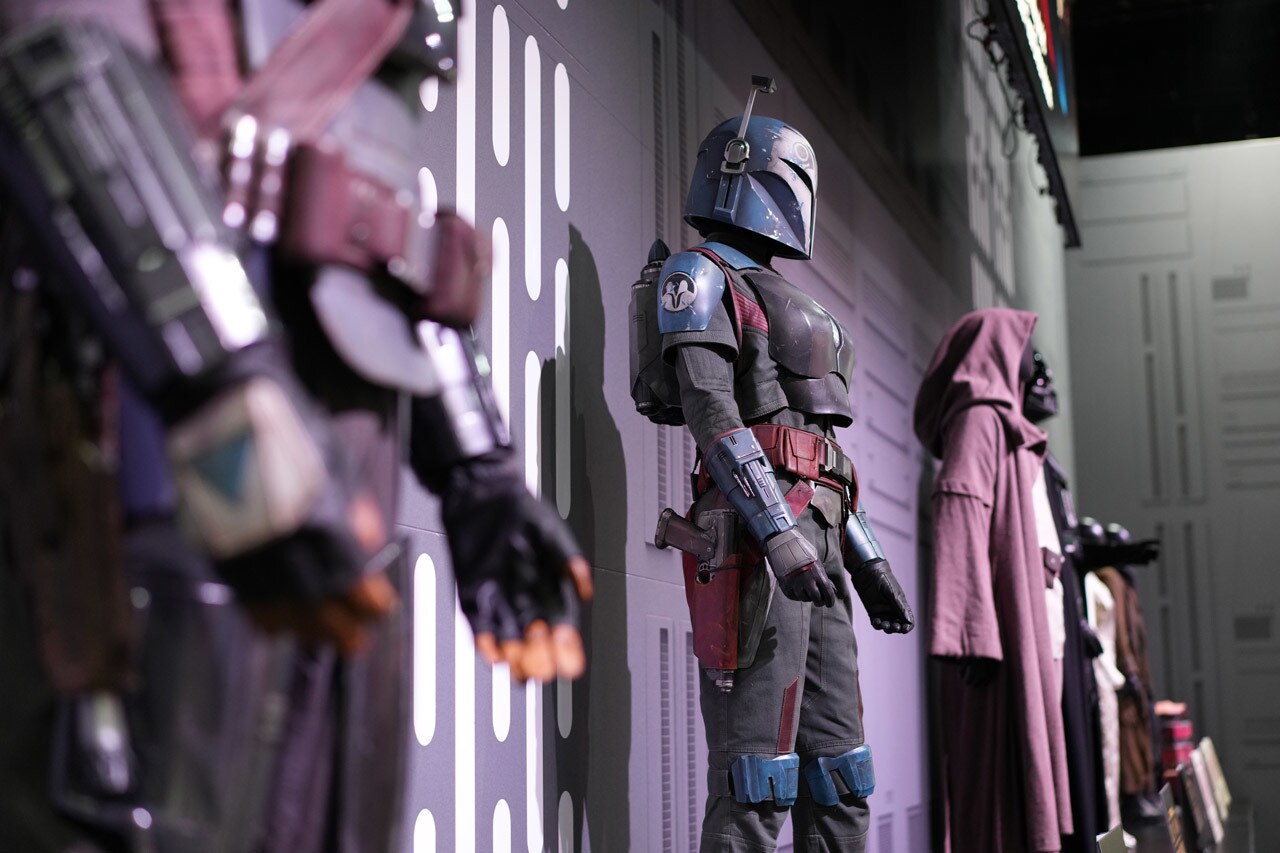 Bo-Katan Kryze
Costume Design by Shawna Trpcic
A gifted warrior, Bo-Katan Kryze is a legendary Mandalorian. She refused to align with the Empire's occupation of Mandalore and once wielded the Darksaber as the leader of the Mandalorian resistance.
You can see the costumes from all four Disney+ live-action series for yourself at the Lucasfilm pavilion (booth #2913) at SDCC this weekend.