The actor, set to return in Obi-Wan Kenobi, speaks with StarWars.com to commemorate the 20th anniversary of Star Wars: Attack of the Clones.
The middle chapter of the prequel trilogy, Star Wars: Attack of the Clones, arrived May 16, 2002. To celebrate the movie's 20th anniversary, StarWars.com presents Clones at 20, a special series of interviews, editorials, and more.
As it turns out, the first person to duel Anakin Skywalker wasn't a Sith Lord, a strange alien, or some other powerful villain. Rather, it was someone from our own galaxy.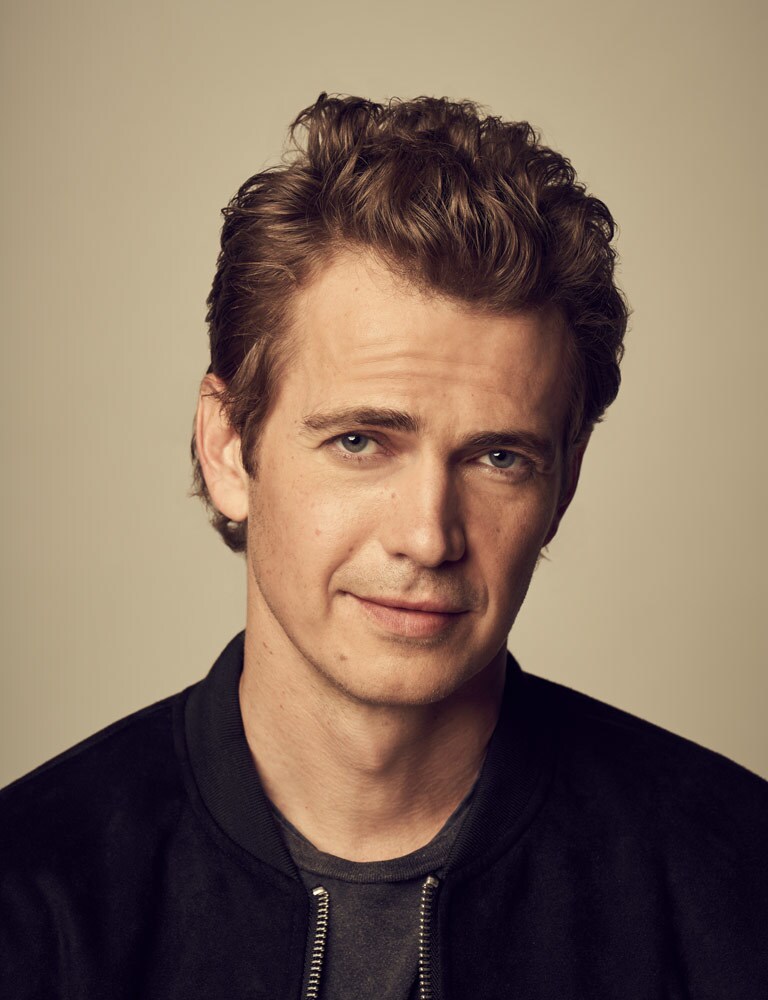 "I remember when I got the phone call saying that I got the part," Hayden Christensen says. "I was still in bed, actually, in my apartment in Vancouver at the time. I recall walking out after I got off the phone, just sort of stunned and in disbelief by the news, walking into the living room where my roommate was. He was aware that I was waiting for this call, and he saw my smile and immediately understood that there was good news. My response was, I lit up an imaginary lightsaber. He was a big Star Wars fan too, and he had the soundtrack to Episode I. He put the Star Wars soundtrack on, and we had this whole imaginary lightsaber duel around our apartment, jumping on all the furniture and just screaming like giddy little children."
Christensen smiles as he recounts the story in a Zoom conversation with StarWars.com, marking the 20th anniversary of Star Wars: Attack of the Clones. In the film, Christensen would be tasked with playing a maturing Anakin Skywalker -- and stepping into the central role of the prequel trilogy, if not the entire Star Wars saga.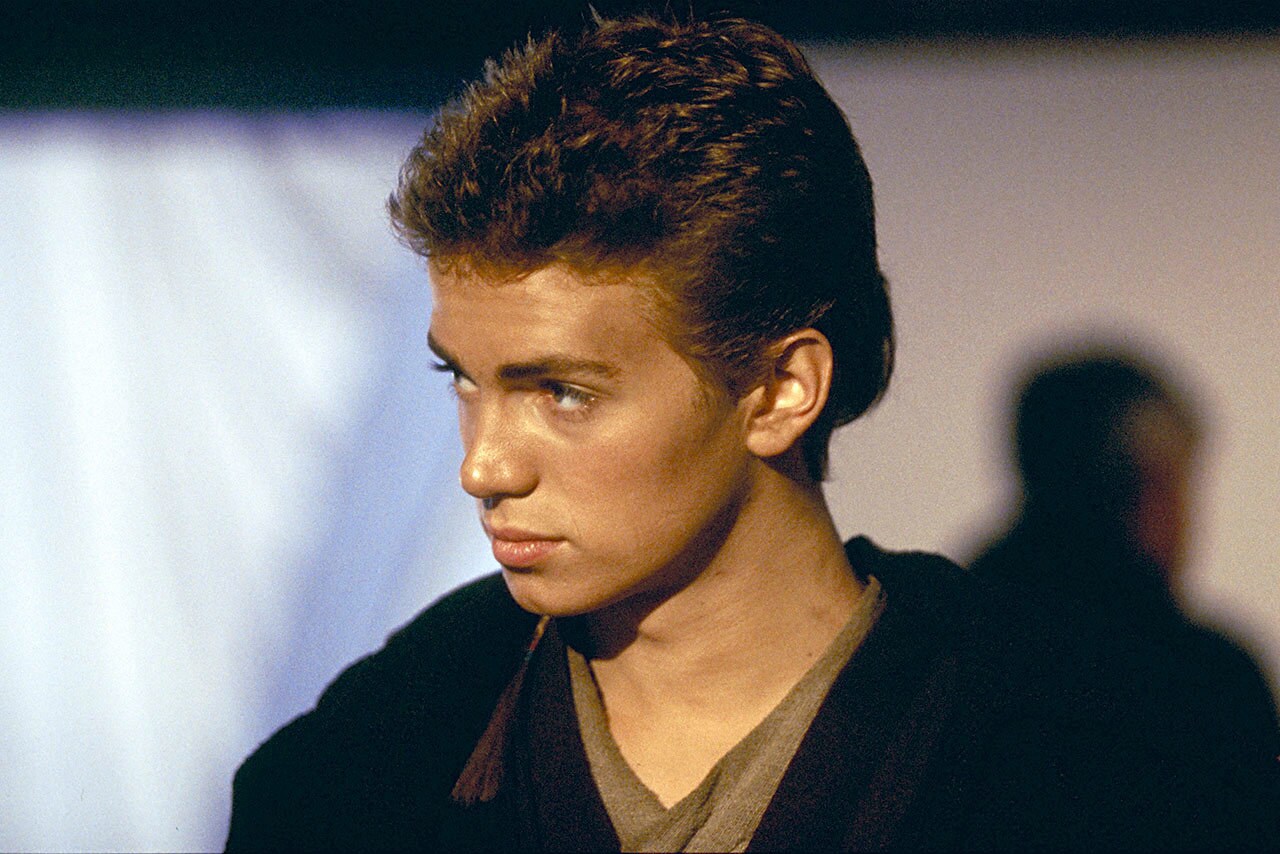 "For me, trying to develop the character of Anakin, there was a lot that I could draw from. There was a lot of source material. I was playing a part that was already played before me, as well as after me. This was a character that had a family, children that had grown up. You had all of these elements, and where he was in his life and what that life was, and how all that would have affected him. There were a lot of elements that needed to cohere," he says. "And for me, one of the aspects of Star Wars that I found really compelling was the generational aspect of it. I really wanted that to feel authentic and have as much continuity as possible. I was very cognizant of the performance that Jake Lloyd gave [in Episode I], and wanting it to feel like it really was just an older version of that kid, to some of the nuances and mannerisms of Darth Vader, wanting that transition to have some context as well, and to his children, Luke and Leia, and for that lineage to feel convincing. So I had a lot that I was drawing from, and then of course, everything he's going through in the story."
Episode II's Anakin is not a Jedi yet, but a Padawan to Obi-Wan Kenobi. He can be kind, impatient, cocky, insecure, warm, and angry. In other words, he's very much a teenager. As the story of Attack of the Clones develops, Anakin falls into a forbidden love with Natalie Portman's Padmé Amidala, but he also suffers from premonitions surrounding his mother, Shmi. Desperate, he disobeys orders and goes back to his home planet of Tatooine to find her. Anakin scours the desert world, ultimately finding Shmi captive in a Tusken camp; only he arrives too late, and she dies in his arms. Enraged, Anakin lashes out, slaughtering the Tuskens in an act of vengeance.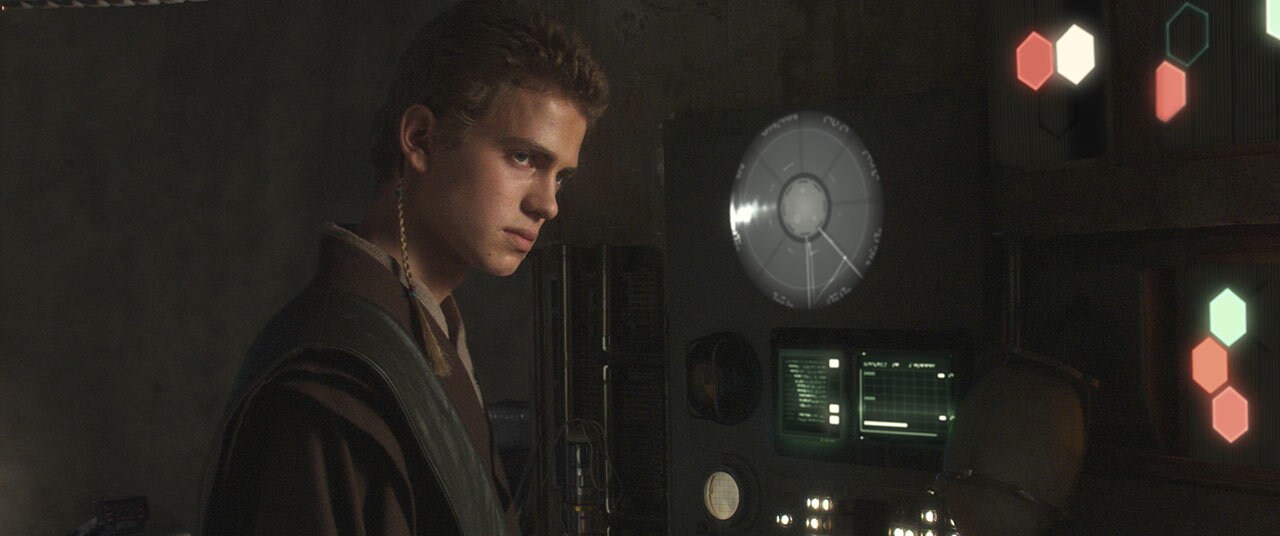 In a crucial scene -- and one that I point out as a personal favorite -- following the massacre, Anakin confesses everything to Padmé and breaks down. Christensen impressively pours out all sides of Anakin's personality and emotions here, as the young Jedi tries to make sense of what he's done. The sequence would prove important not only for Anakin's journey, but Christensen's as well.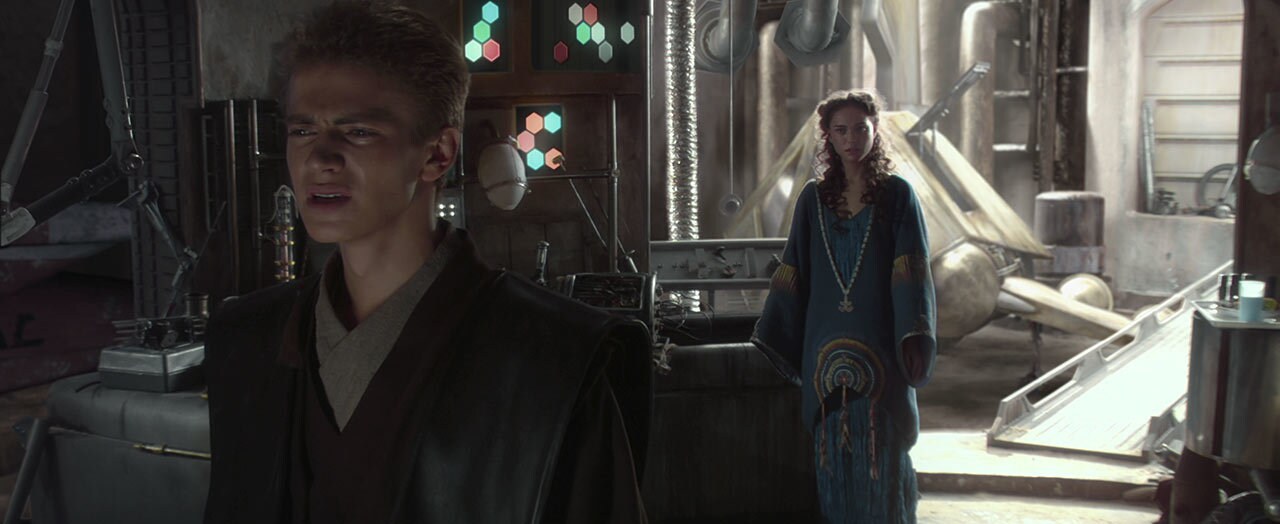 "We all understood that it was an important scene for this character and for his arc," Christensen recalls. "When we were rehearsing it, we tried it a few different ways. I had conversations with George [Lucas] about the degree of his angst and emotional state, and trying to find it. We tried it one way, and I didn't quite feel like I was connecting with it. George walked over to me and we had a really nice heart-to-heart conversation. I felt that scene was pivotal in my relationship with him as well, in terms of how we spoke about the work and the character. We really opened up our dialogue, which then continued into Episode III. But yeah, that scene was a big one."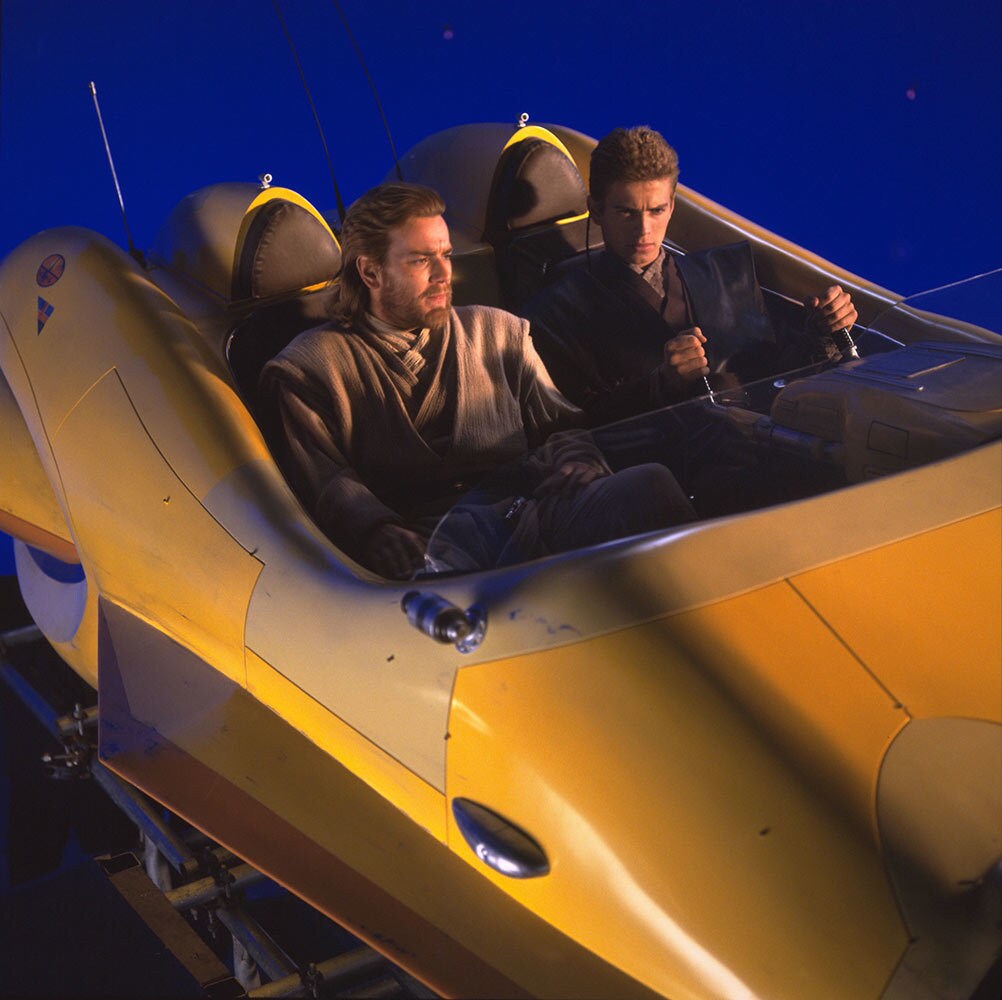 Attack of the Clones represented a lot of firsts for Christensen. He had never been outside of North America before filming Episode II, which took him to Tunisia, Australia, Italy, and Spain. It was obviously his big break as an actor. And it also introduced Christensen to Ewan McGregor, who played Skywalker's master, Obi-Wan Kenobi. The two would form a bond on screen and off. "I was the new kid on the block, and he went out of his way to make me feel welcomed and comfortable. I remember the first time we met, he gave me a big hug, and we kind of hit it off right from the get go. I think our relationship, in a lot of ways, sort of mirrored our characters' relationship at that point too," he says. They have reunited for Obi-Wan Kenobi, the limited series kicking off May 27 on Disney+, which seems to be especially significant for Christensen. "We were very close and remain close. We just hadn't seen each other in a little while. But we got together before we started filming, just to catch up, and it was so nice to reconnect with him," he says. "I love the man so much."
Christensen recently rewatched the prequels in preparation for Obi-Wan Kenobi, giving him a chance to reflect on the experience and the movies themselves. 
"Watching them again as a whole, I was really struck with the quality and depth of the storytelling and George's vision for all of it. It's so nuanced, complex, and layered," he says. "Really remarkable."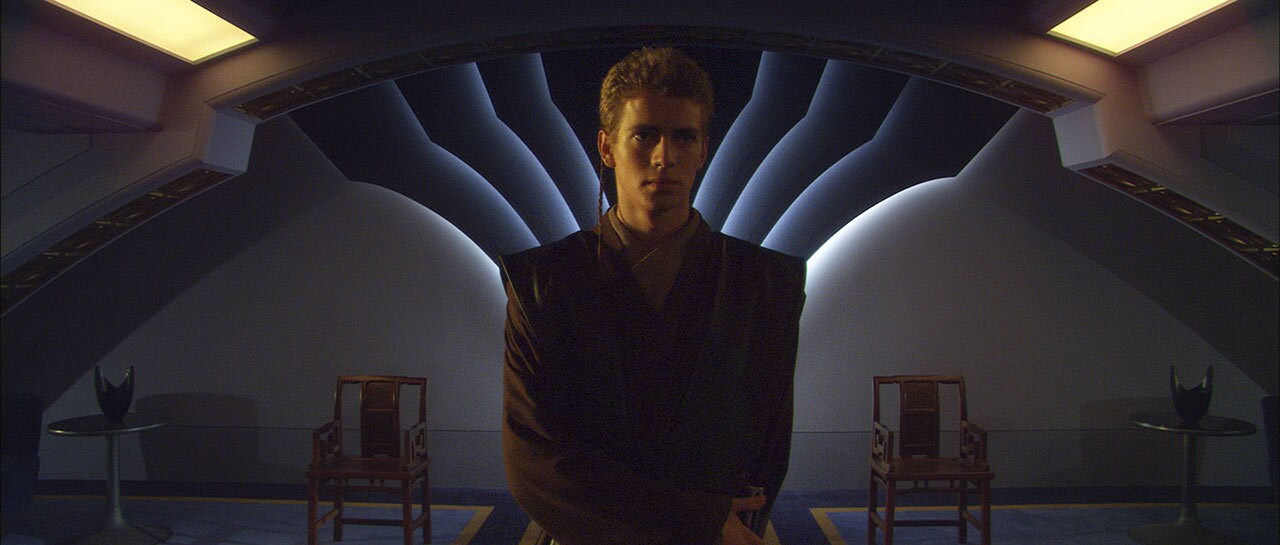 Attack of the Clones released on May 16, 2002, making Christensen a household name. Love for the movie -- and the prequels at large -- has steadily grown over time. Christensen has noticed.
"It's like those films had a gestation period, where they needed a little time to ferment in the public psyche," he says. "The reception that the films have now, it's very heartwarming."