The rescue of Echo continues with big explosions and bigger battles.
Star Wars: The Clone Wars is back for its final season on Disney+! In Clone Wars Declassified, StarWars.com looks at each episode's biggest moments and surprises. Fall in, soldier.
The final season of Star Wars: The Clone Wars rolls on with "On the Wings of Keeradaks" (available to stream now on Disney+), as Rex, the Bad Batch, and Anakin Skywalker look to escape Skako Minor with Echo, a clone trooper and friend long thought dead. The relatively smaller scale conflicts and covert ops of the first two episodes in the arc evolve into an all-out, epic Clone Wars battle here, making for a rescue to remember. Here are five highlights.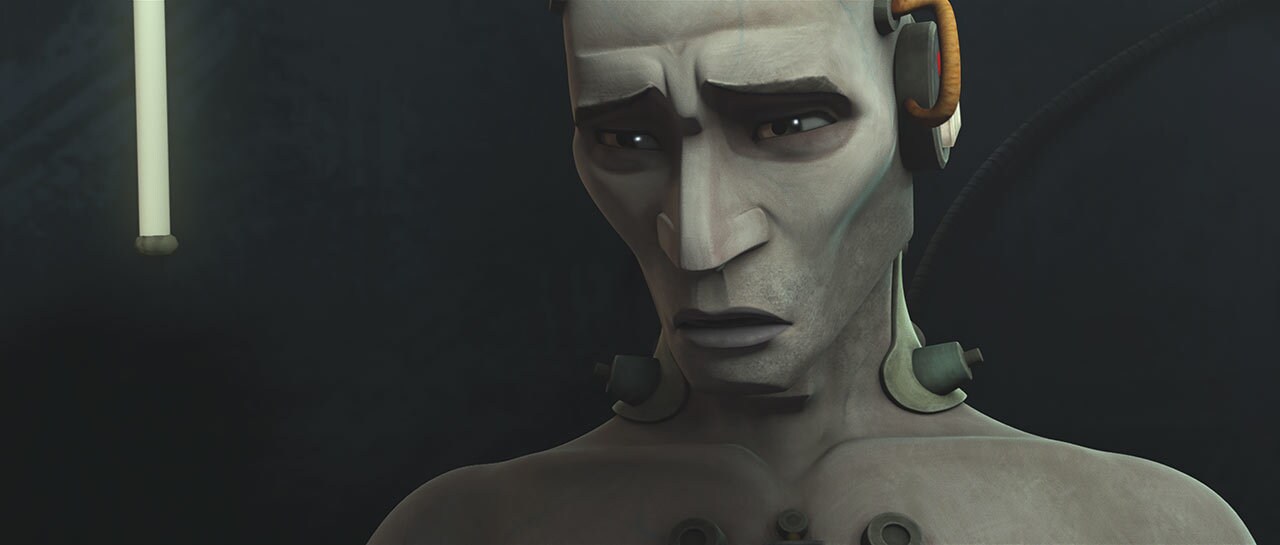 1. The return of an old friend.
Though Echo's in bad shape, it's still so good to see him back. "Rex...I got a big headache," he tells his captain once he's finally disconnected from the Separatist mainframe. That small joke shows that however mechanized he's become, Echo still has the beating heart of a clone trooper.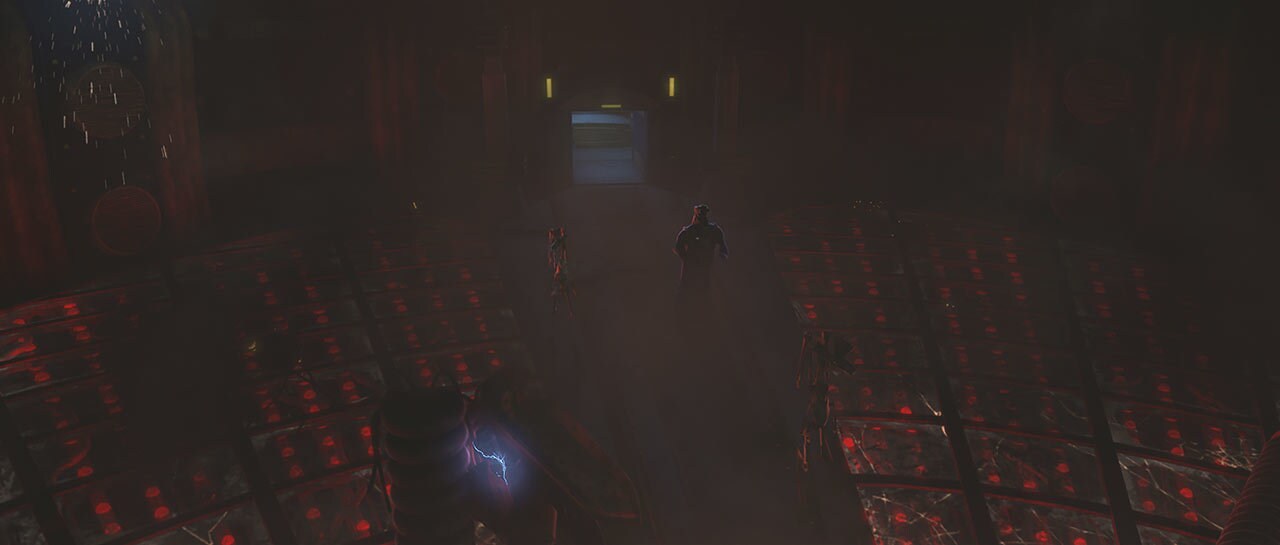 2. "I'm putting an end to Tambor's little science experiment."
Once the Republic heroes rescue Echo, Wrecker delivers justice as only he can: by blowing things up real good. He tosses and detonates several explosives in the chamber that held Echo, destroying the room in a fitting -- and fiery -- fashion.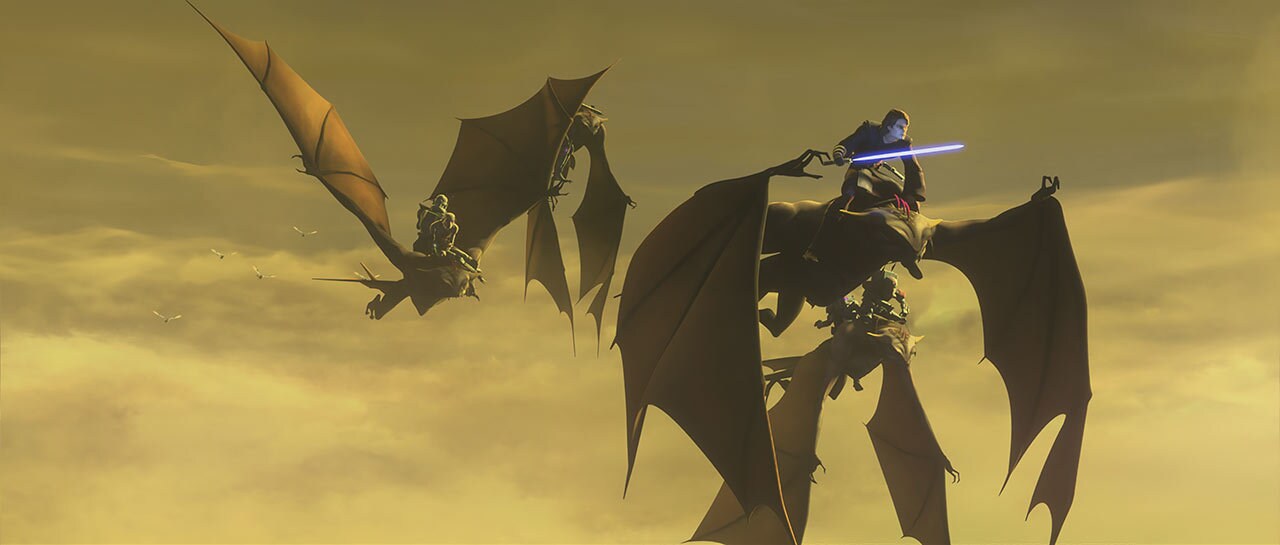 3. Keeradaks to the rescue.
In Star Wars, things often go from bad to worse. That's definitely the case here, when the clones and Anakin find themselves walking a narrow pipe, with battle droids closing in on both sides. But thanks to Tech's intellectual curiosity and quick thinking, they make a memorable escape: the clone attracts Skako Minor's flying keeradaks by playing a recording of the creatures' own distress call, allowing the heroes to jump onto their backs and fly away. Not even a strategic algorithm could've predicted that move.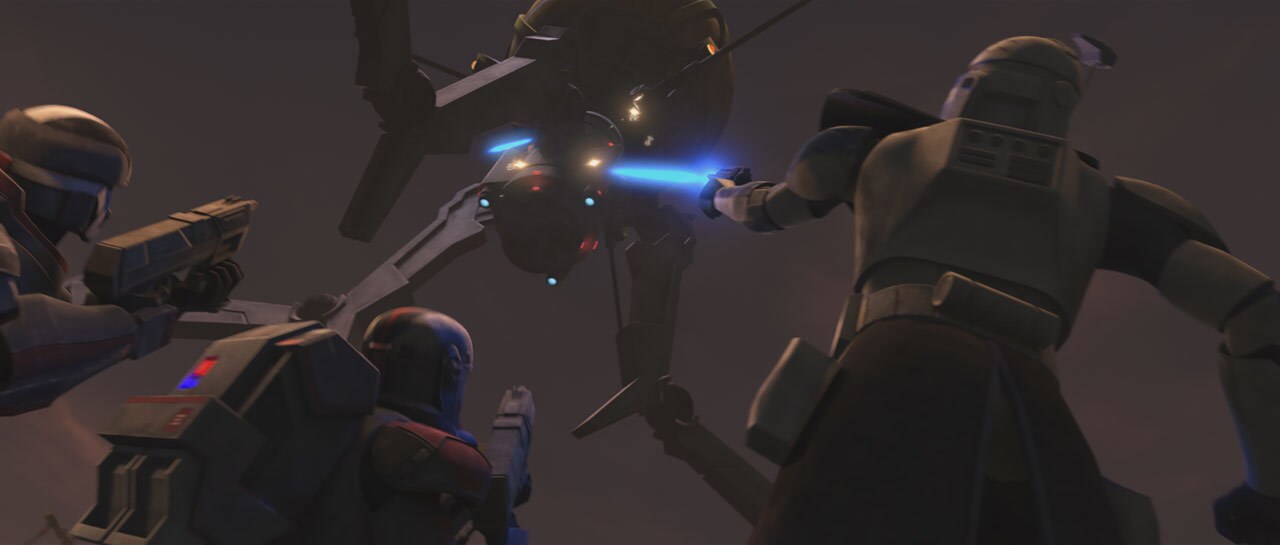 4. The bigger they come…
The Republic heroes finally join forces with the native Poletecs for a final stand against the Separatists. It would prove to be an epic clash -- especially so thanks to the arrival of gigantic octuptarra droids. Watching Anakin and the clones topple the towering machines is a thrill, and one that never gets old.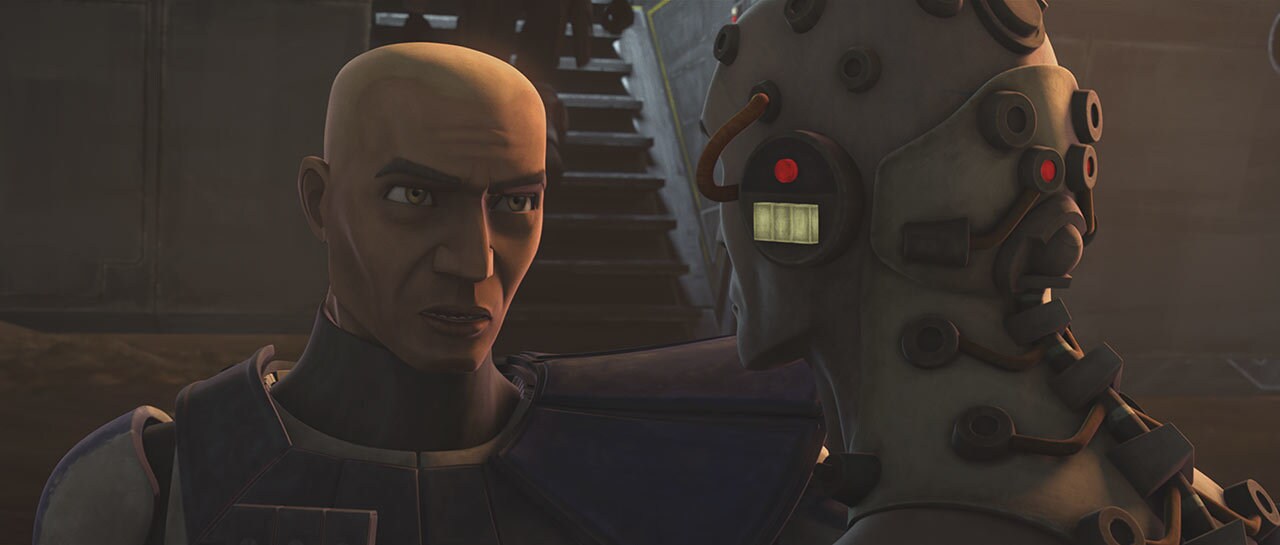 5. A moment between brothers.
While The Clone Wars excels at action, it shines just as brightly in its quieter scenes, and this episode closes with a beautiful moment of connection between Rex and Echo. "Rex, thanks for coming after me," Echo says. "That's what brothers do," Rex replies. "Hopefully, it's going to be just like old times." It shows how much they care about each other, but that "hopefully" betrays the fact that things will never be the same. When it comes to Star Wars characters, clones remain among the most human.