The author of the upcoming book debuts never-before-seen artwork featuring Leia and more.
Star Wars: Women of the Galaxy arrives on October 30, but you don't have to wait until then to get a look inside its covers. I'm honored to have been able to write this book all about incredible female Star Wars characters, but the art is what makes it truly special. With over 100 distinct and striking illustrations by 18 different artists for 75 female Star Wars characters, I don't think there's anything else like Women of the Galaxy. I get chills when I flip through the pages and see so many powerful and unique portraits of characters integral to the Star Wars galaxy. I'm not ashamed to admit the art has caused me to hug my copy of the book more than once. I cannot wait for everyone to experience the same feeling, so I wanted to share an exclusive look at five illustrations from Women of the Galaxy with StarWars.com readers first.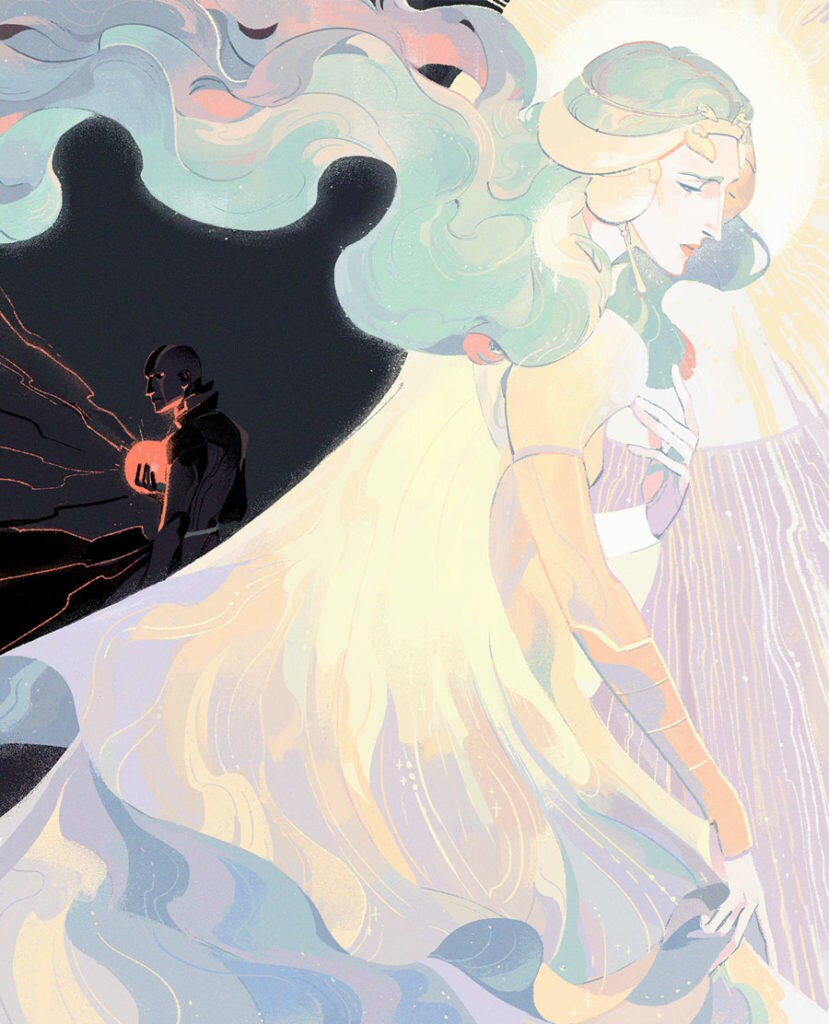 The Daughter
When I think about the Daughter, I picture the brightness she radiates with her outer and inner light, and this portrait by Eli Baumgartner captures that brilliance and the Daughter's caring nature so wonderfully.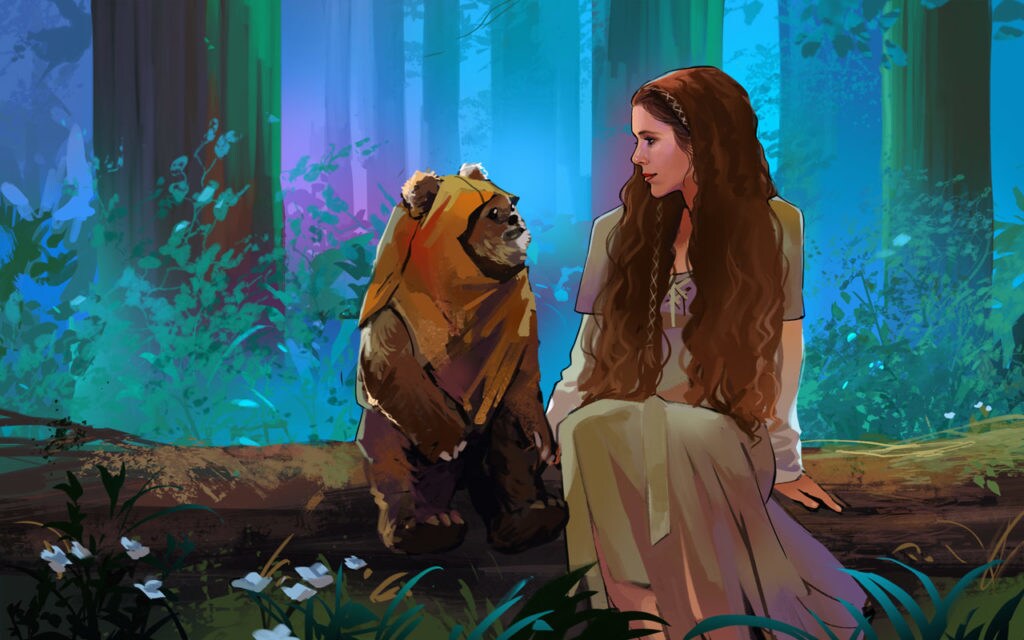 Leia Organa
Leia accepts the Ewoks and befriends Wicket with little hesitation. I adore seeing them hang out as if they're the oldest of friends in Jennifer Aberin Johnson's dreamy, peaceful-feeling illustration.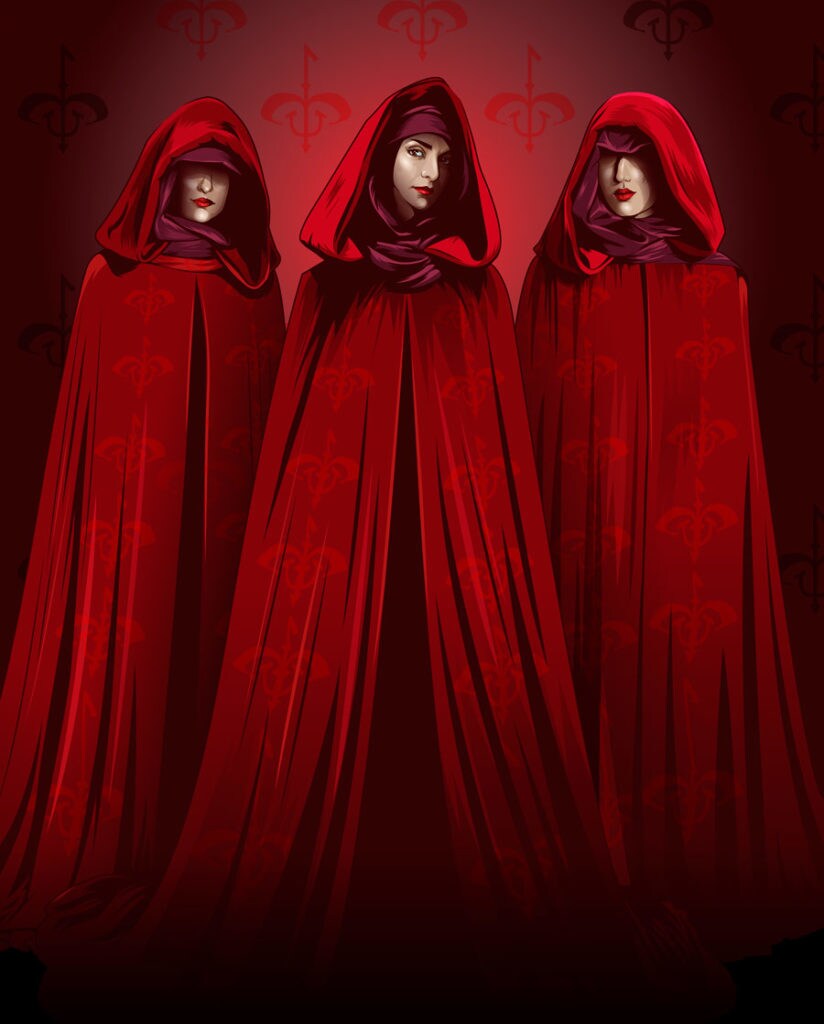 Padmé's Handmaidens
Can we just take a moment to appreciate how fierce and awesome Naboo's Royal Handmaidens are? Their skeptical, mysterious appearance in this incredible art by Cryssy Cheung jumps off the page and says, "Do not mess with these women."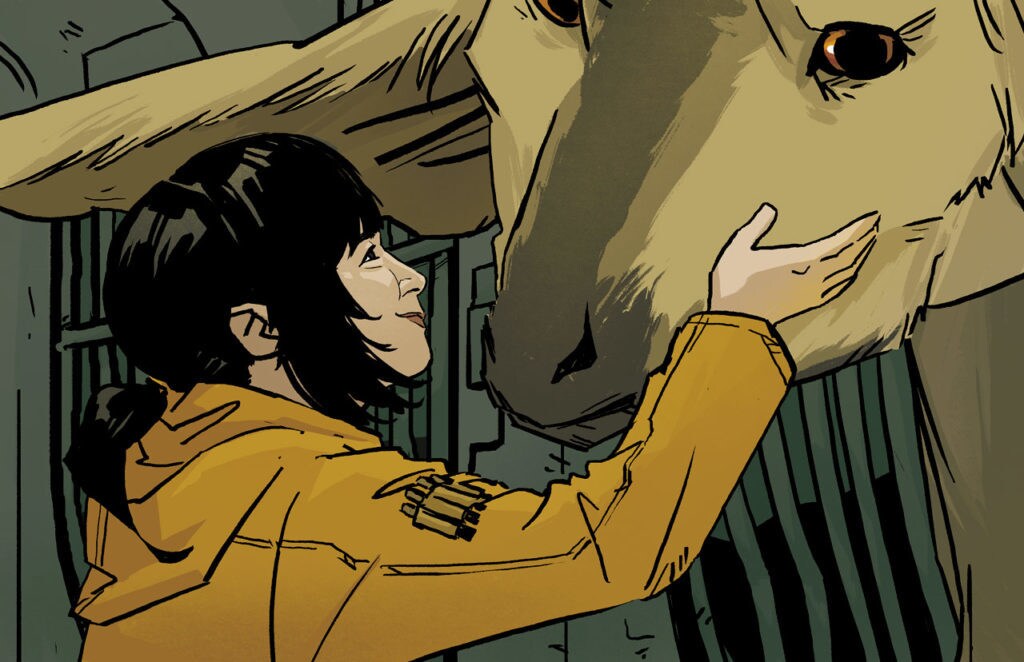 Rose Tico
Rose encountering the fathier is such a moment of wonder and innocence; we could all put ourselves in her shoes at that instant. The magic Rose felt comes through so sweetly in this charming piece by Annie Wu.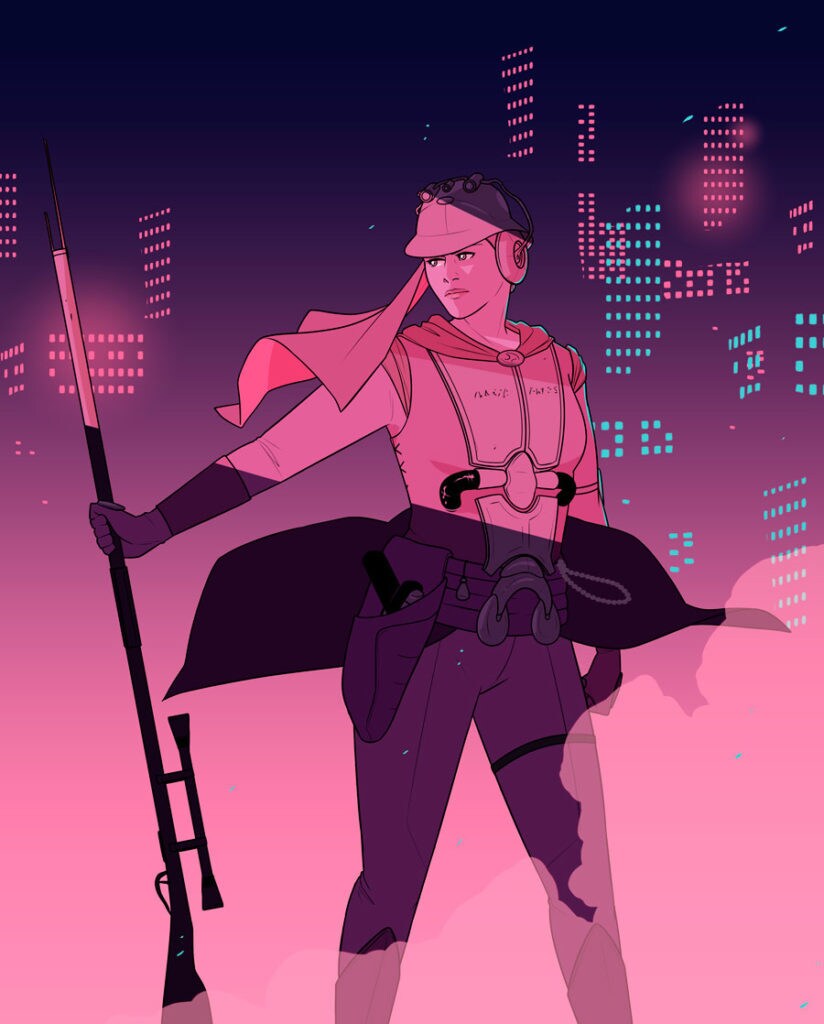 Zam Wesell
We know the Clawdite shape-shifter best in her human form, so this illustration by Little Corvus of Zam in a purple-hued setting that matches her costume could not be more perfect. Her no-nonsense stance makes me feel like I should be running and hiding (I swear I didn't do it, Zam!).
Star Wars: Women of the Galaxy arrives October 30 and is available for pre-order now.
Amy Ratcliffe is obsessed with Star Wars, Disneyland food, and coffee. She's the author of Star Wars: Women of the Galaxy and a co-host of the podcast Lattes with Leia. Follow her on Twitter at @amy_geek.