See photos from the special ceremony, featuring George Lucas, Harrison Ford, and the Jedi himself.
Adventure, excitement. A Jedi craves not these things.
But a star on the Hollywood Walk of Fame ain't bad.
Mark Hamill, the legendary actor who portrayed Luke Skywalker in the Star Wars saga -- and whose incredible body of work spans movies, TV, theatre, video games, and voice-over -- received his star on the Hollywood Walk of Fame today, which has been dubbed #JediDay. The accolade was dedicated in a ceremony at the El Capitan Theatre in Los Angeles, featuring Star Wars creator George Lucas and fellow Star Wars icon Harrison Ford, who delivered fun and touching tributes to their friend and collaborator.
"I'm very proud of Mark for getting this star," Lucas said. "You've come a long way from that [Star Wars] casting session...to getting your star on Hollywood Boulevard."
In preparing for the event, Ford went back and watched their original screen test. "He had just the right blend of youthfulness and enthusiasm," he said. Continuing, Ford expressed his joy for Hamill. "He is, as he always was, a quiet, sincere, honest person...I'm happy for ya, pal."
Finally, Hamill addressed the many fans in attendance. "Words truly fail me. It's hard to convey my gratitude, my joy, the exhilaration of being recognized this way," he said. "I haven't been this speechless since The Force Awakens." Hamill thanked Lucas, Ford, Disney, and his family, and recounted his journey from childhood puppet shows to working actor. But he saved a special tribute for the Star Wars faithful.
"You are with me through thick and thin, and the highs and lows, and everywhere in between," he said. "From Jedi to Joker and back again, it's been a fantastic ride. Thank you so much, and may the Force be with each and every one of you."
Hamill receives his star as Star Wars: The Last Jedi arrives on Digital on March 13, and on 4K Ultra HD, Blu-ray, and On-Demand on March 27.
Check out photos from the ceremony below! (All photos by Alberto E. Rodriguez.)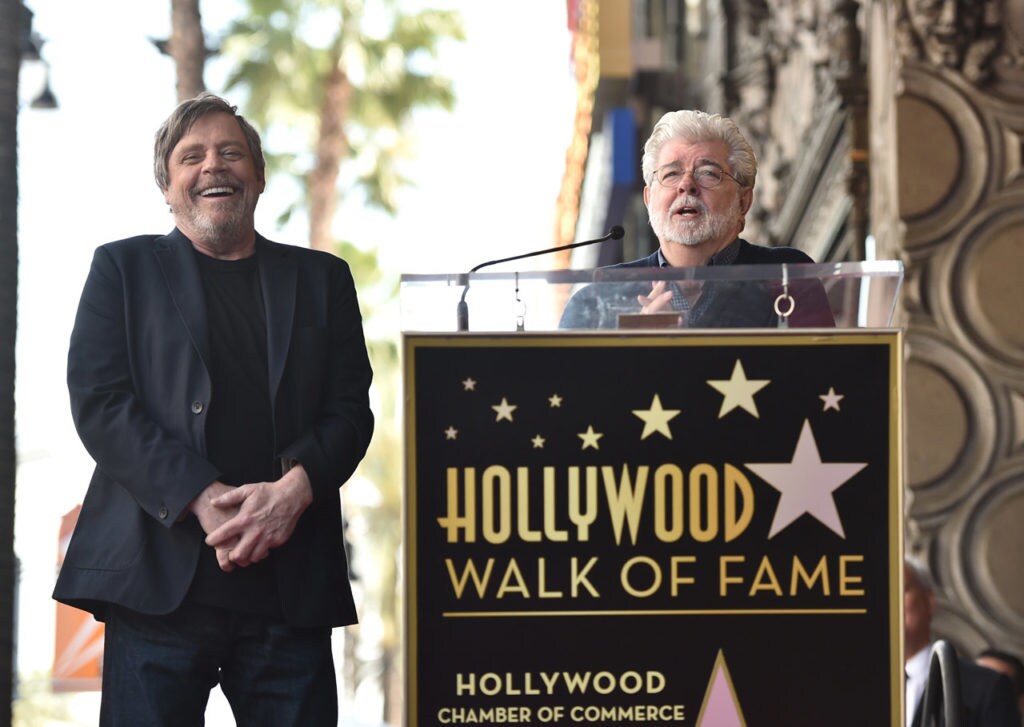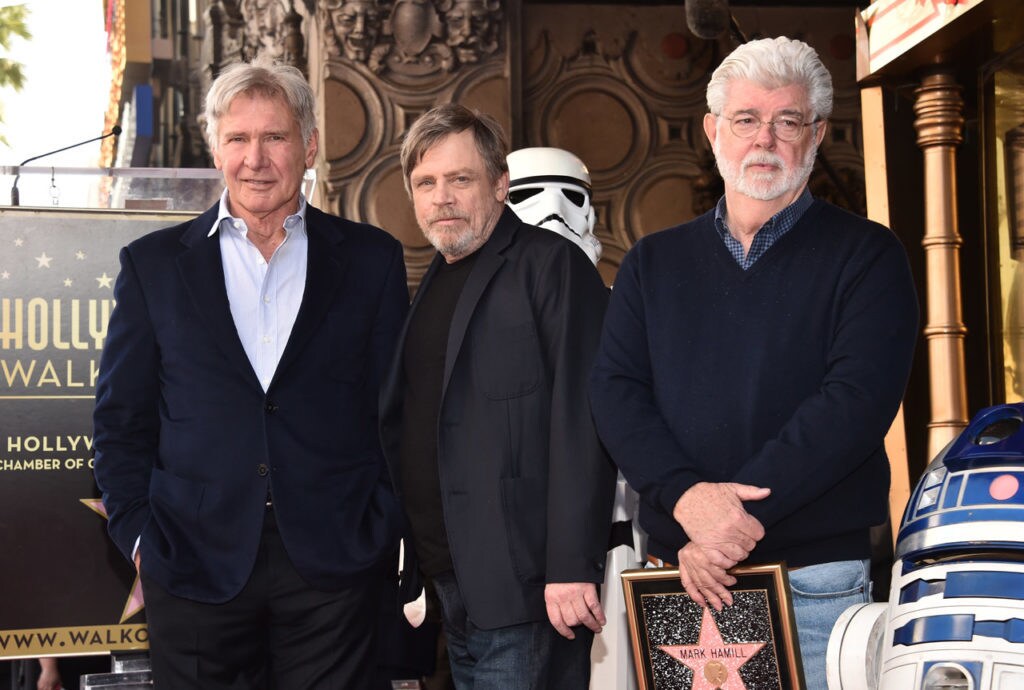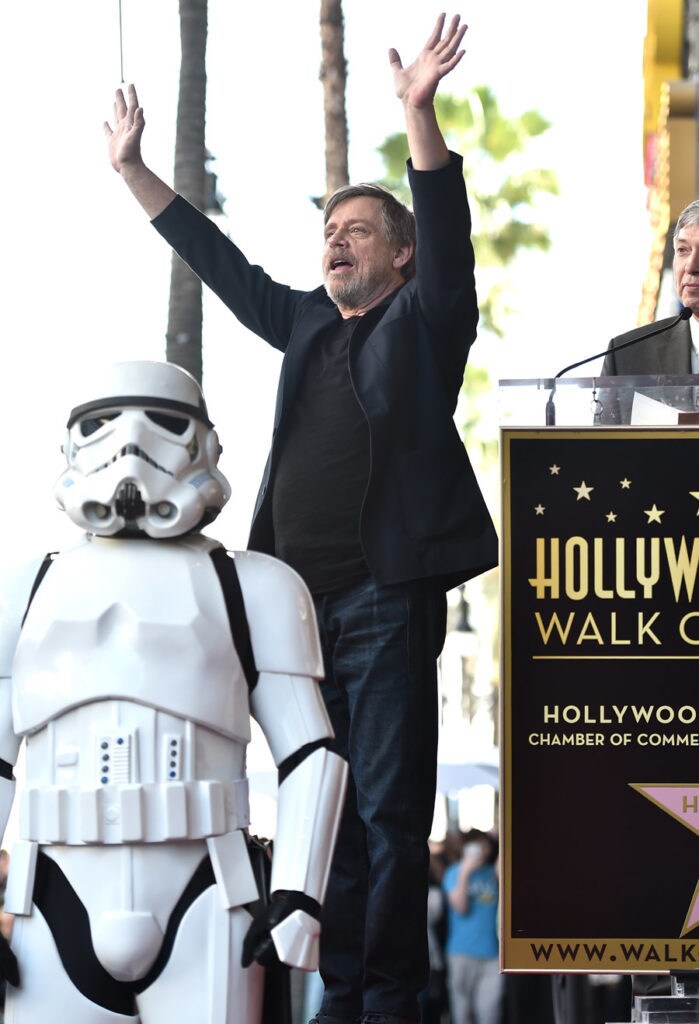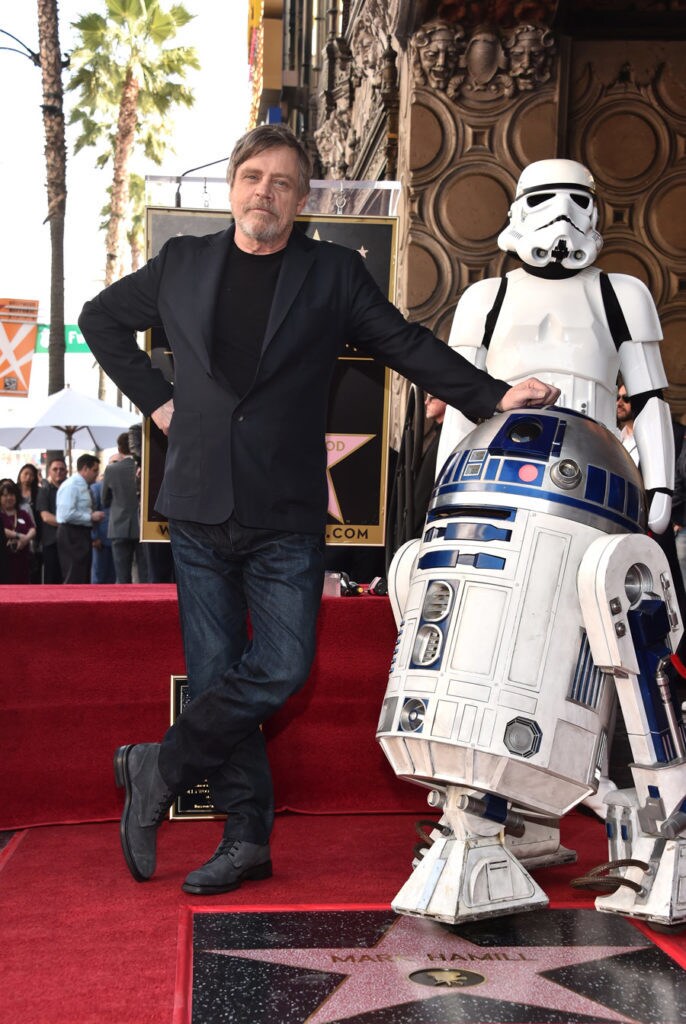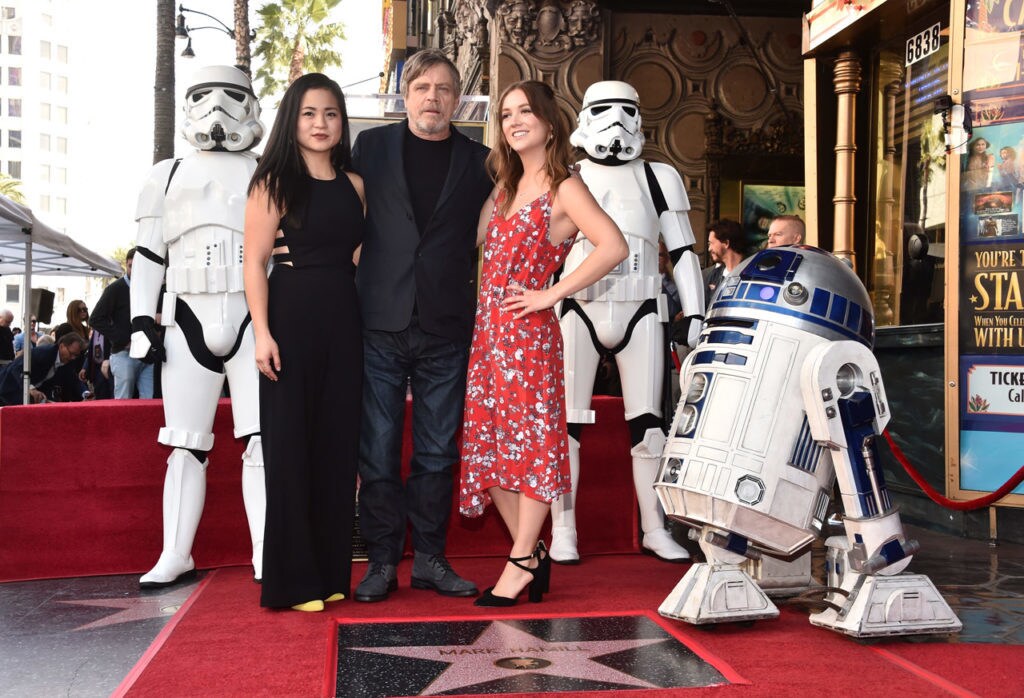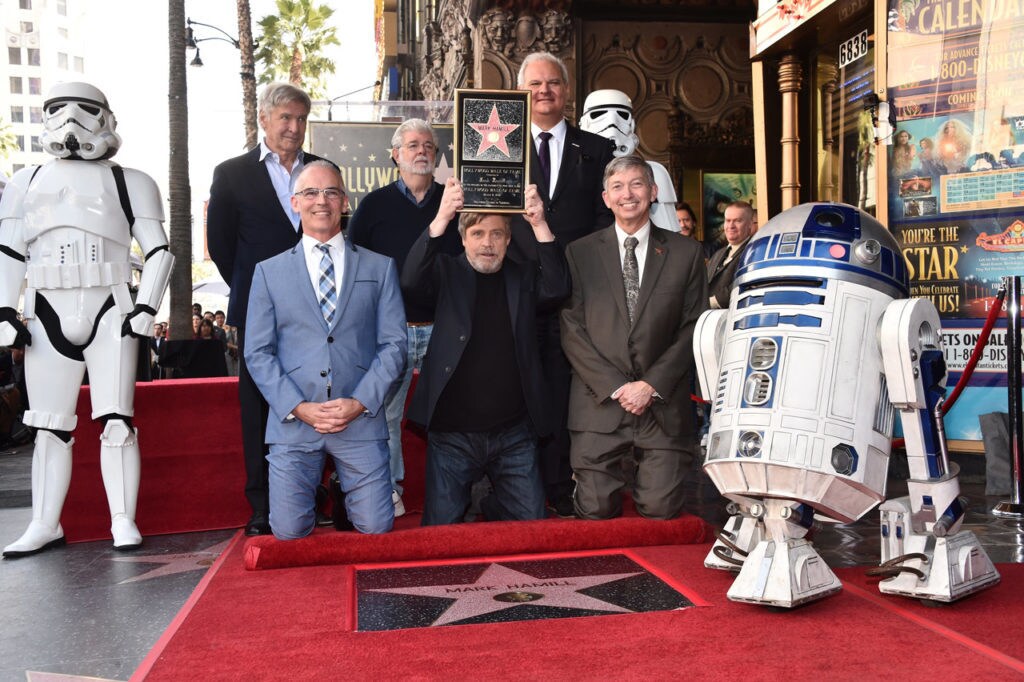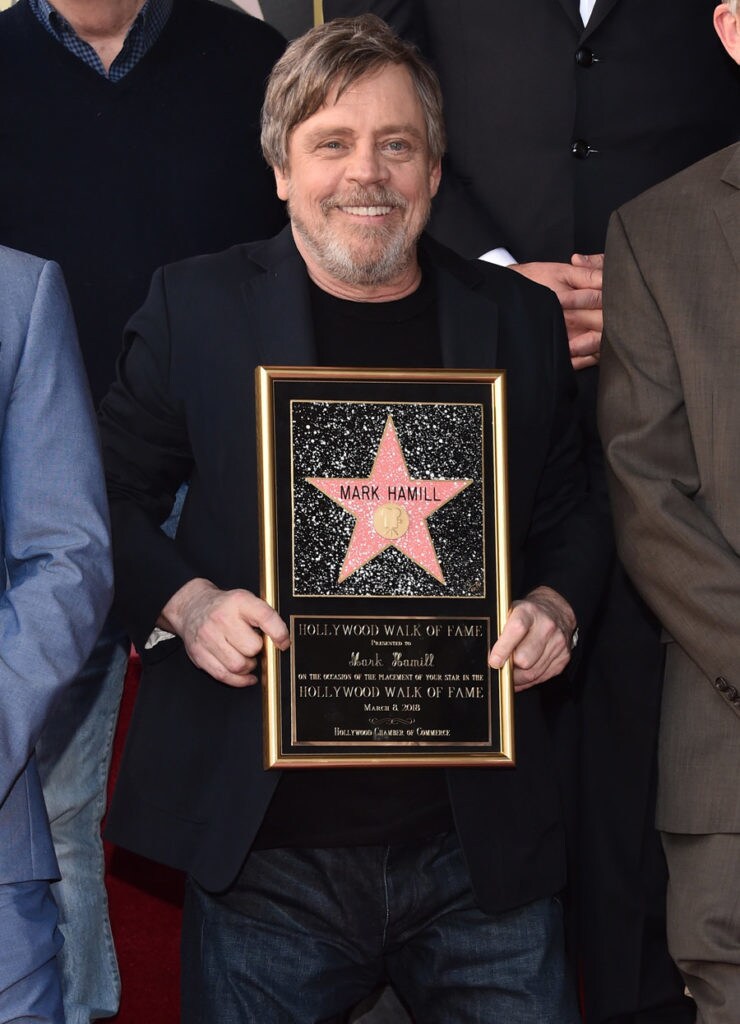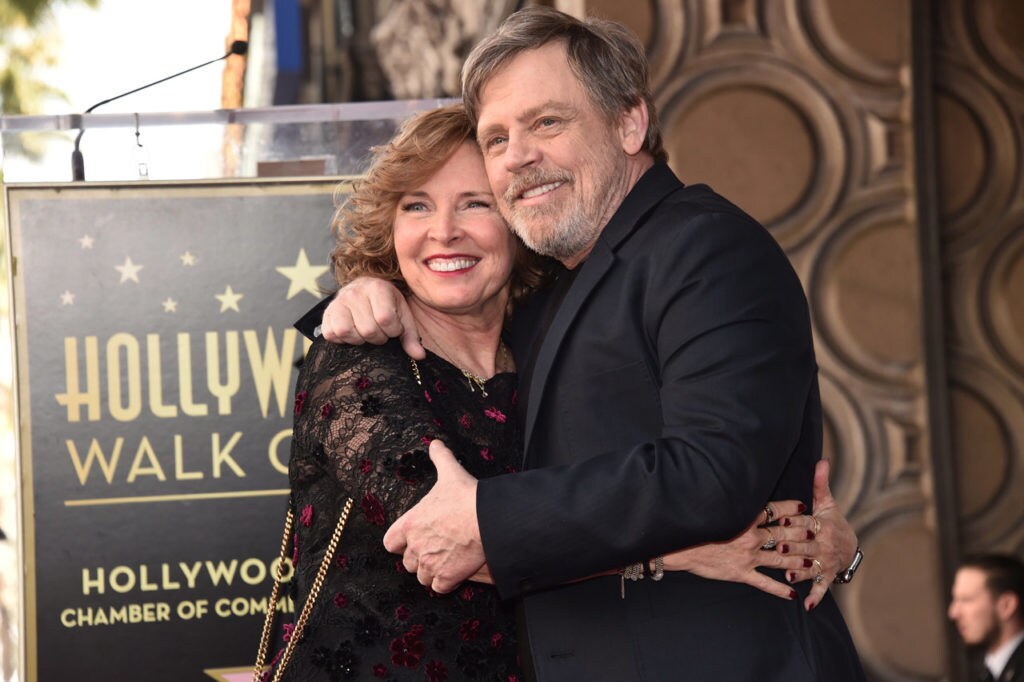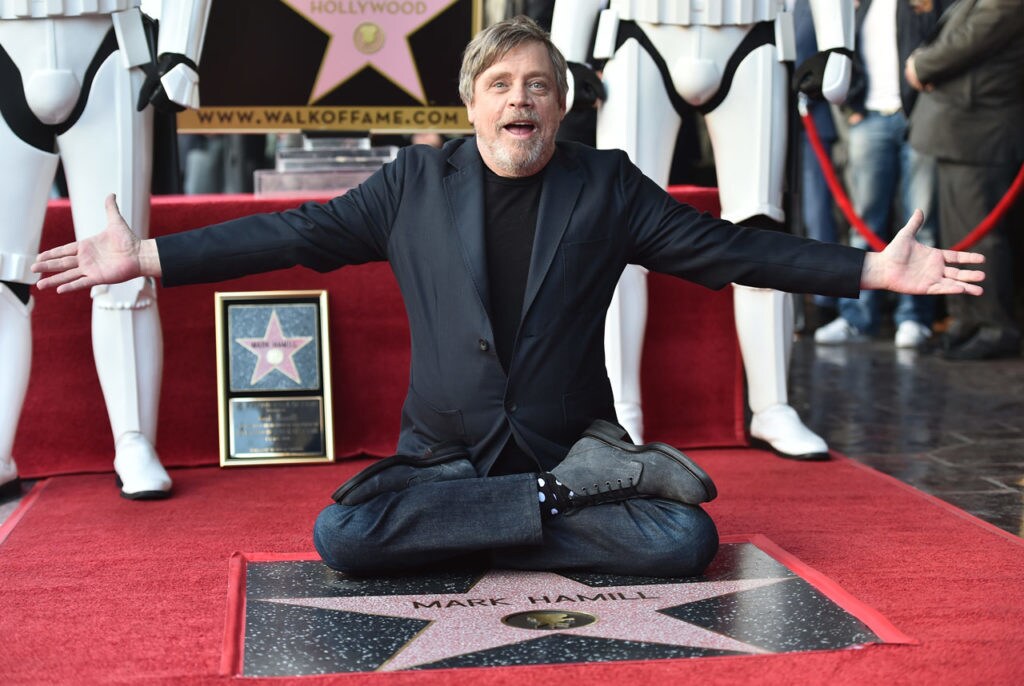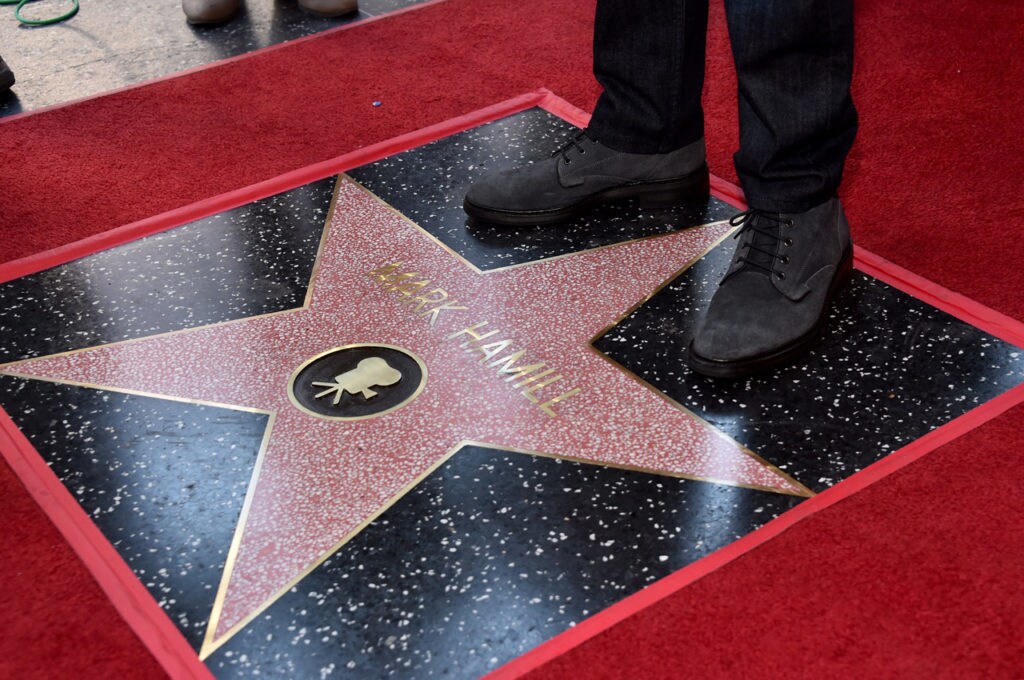 StarWars.com. All Star Wars, all the time.