Plus, Mando wields the Darksaber on your new favorite socks and a new tote transports you to Mos Eisley spaceport.
Bring Home the Bounty revealed a galaxy of Star Wars products, but the fun's not over! Every Tuesday, StarWars.com will showcase select new Bonus Bounties, featuring collectibles, print-on-demand offerings, and more based on The Book of Boba Fett, now streaming only on Disney+, as well as the legacy of bounty hunters. Check StarWars.com each week, and get your tracking fobs ready. 
This week, Bonus Bounties debuts a sweatshirt featuring the survivors of Nevarro's Mandalorian Covert, as seen in The Book of Boba Fett "Chapter 5: Return of the Mandalorian" and more! Check out all the new targets below, and happy hunting.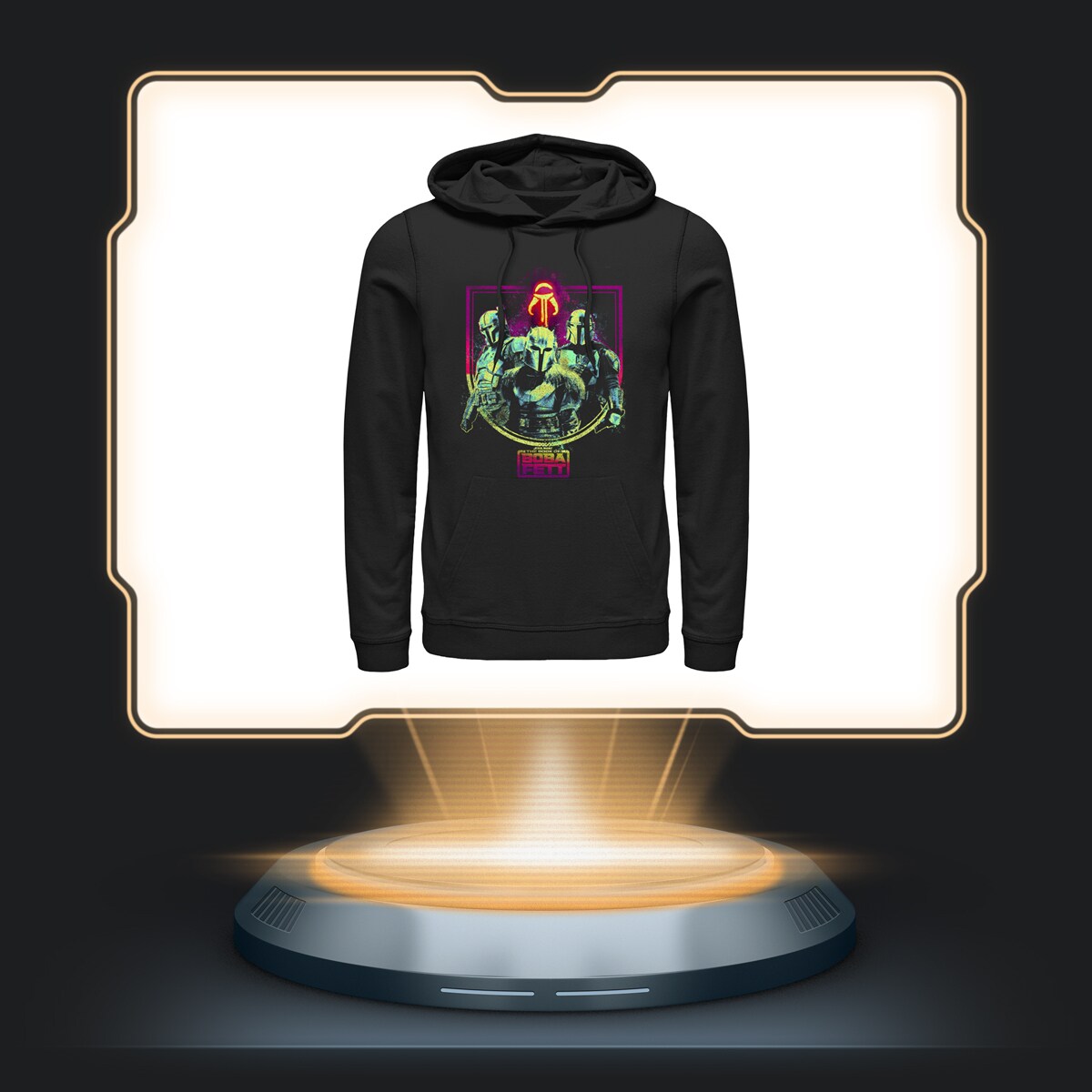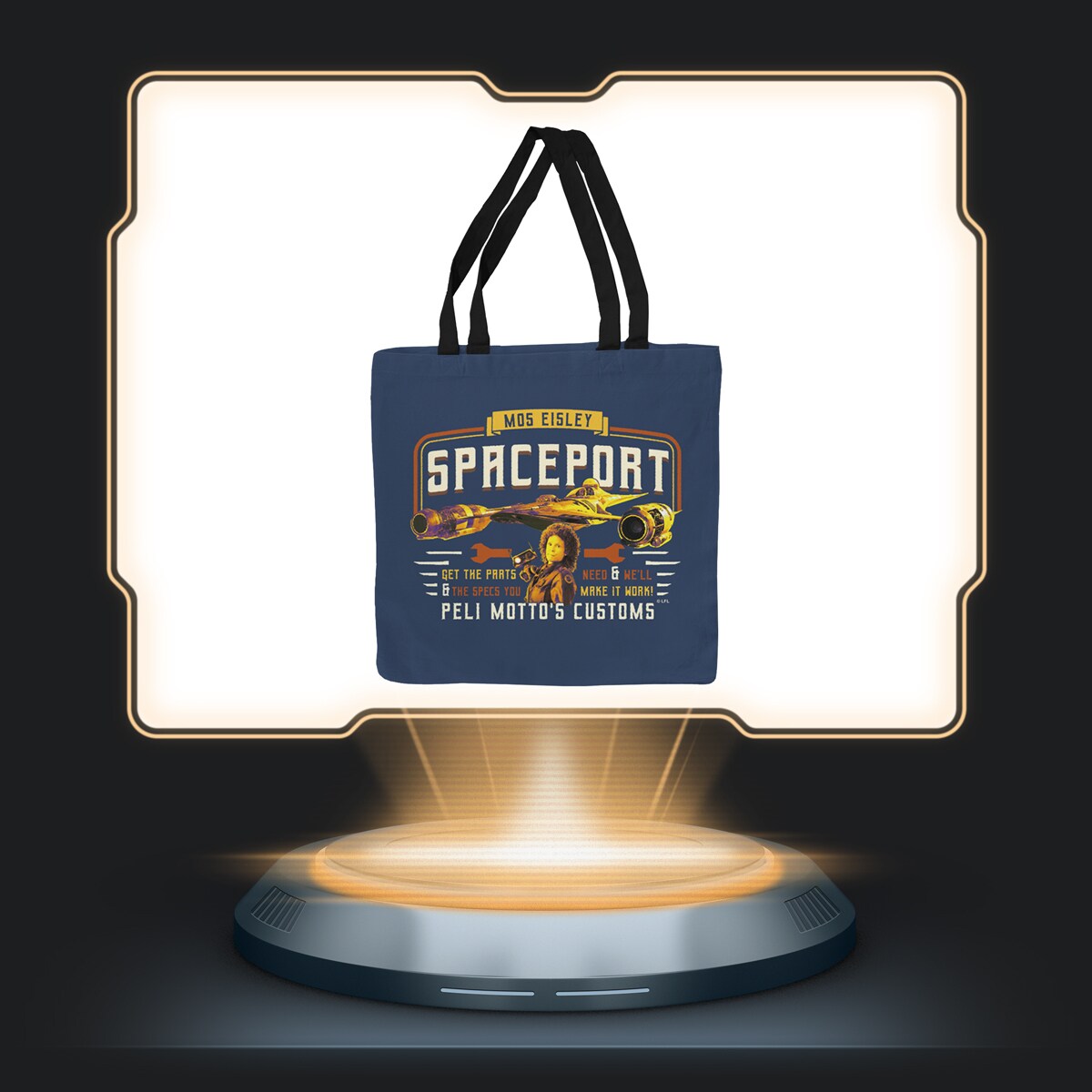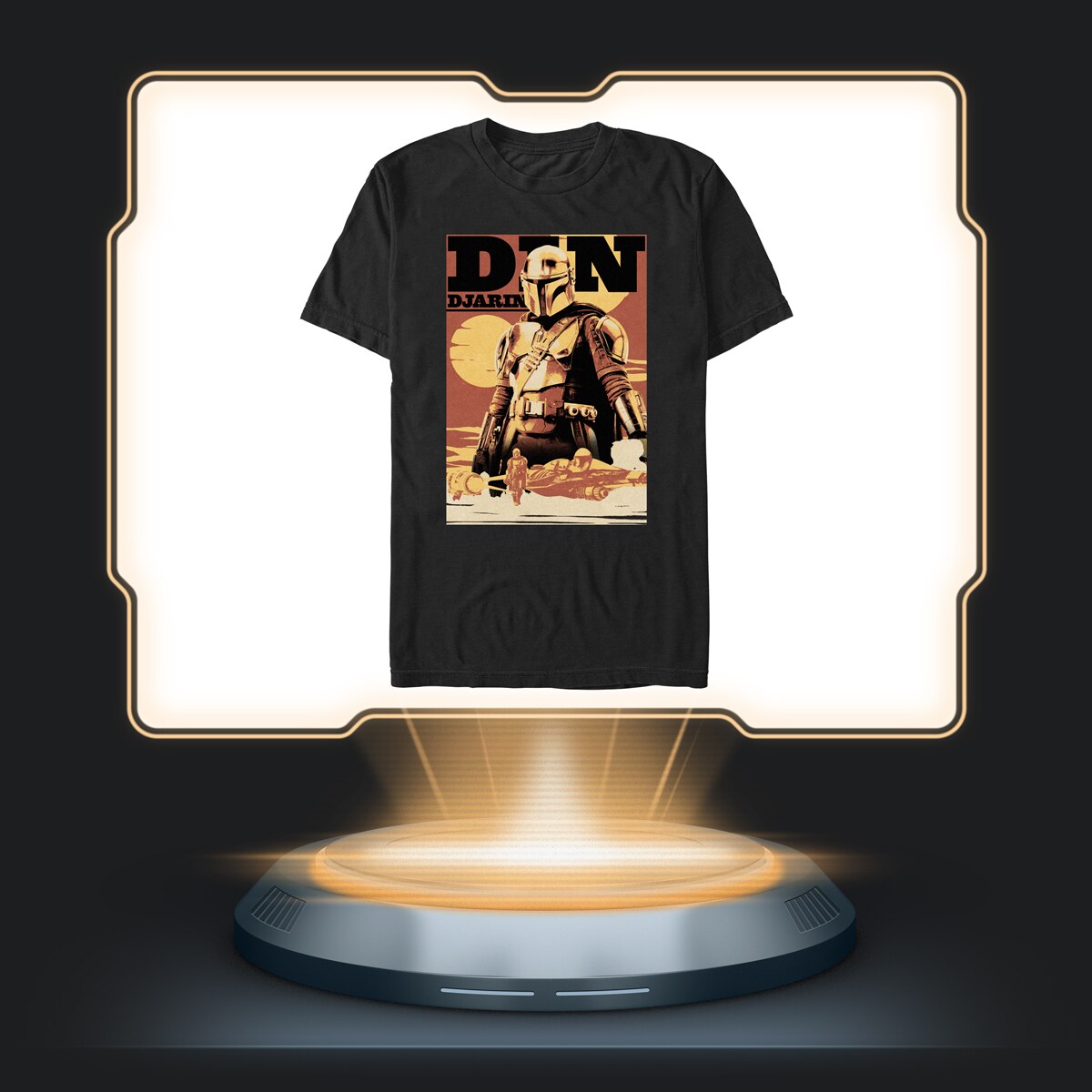 The Book of Boba Fett Chapter 5 Sweatshirt, Tote, and Tee by Fifth Sun
Rep your favorite Mandalorian covert with a sweatshirt that screams squad goals, pick up a tote that doubles as advertising for Peli Motto's business, or choose another print-to-order design from Fifth Sun.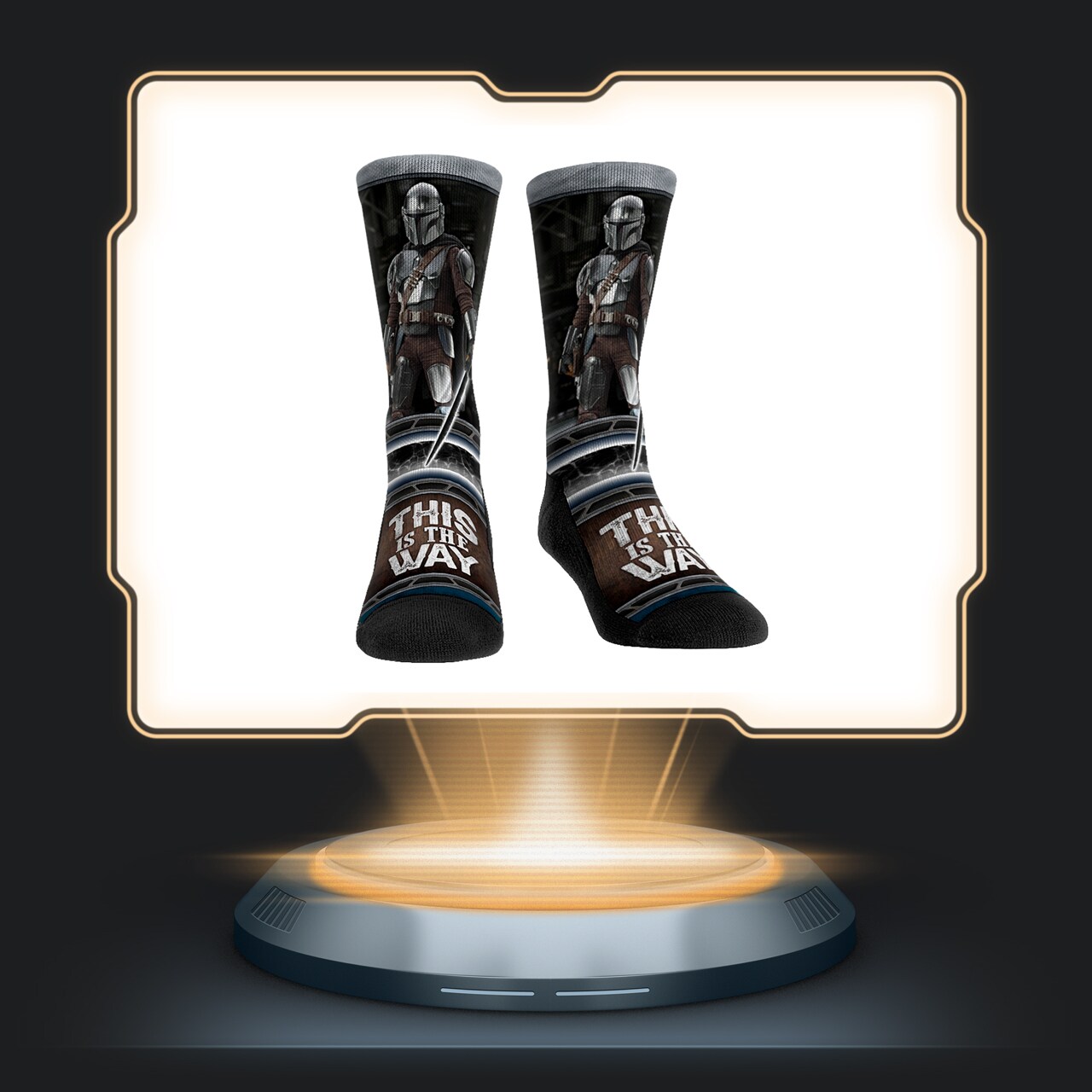 The Book Of Boba Fett - Mandalorian Darksaber by Rock 'Em Socks
Show your support for the fierce warrior who wields the Darksaber with socks featuring Din Djarin and the legendary weapon.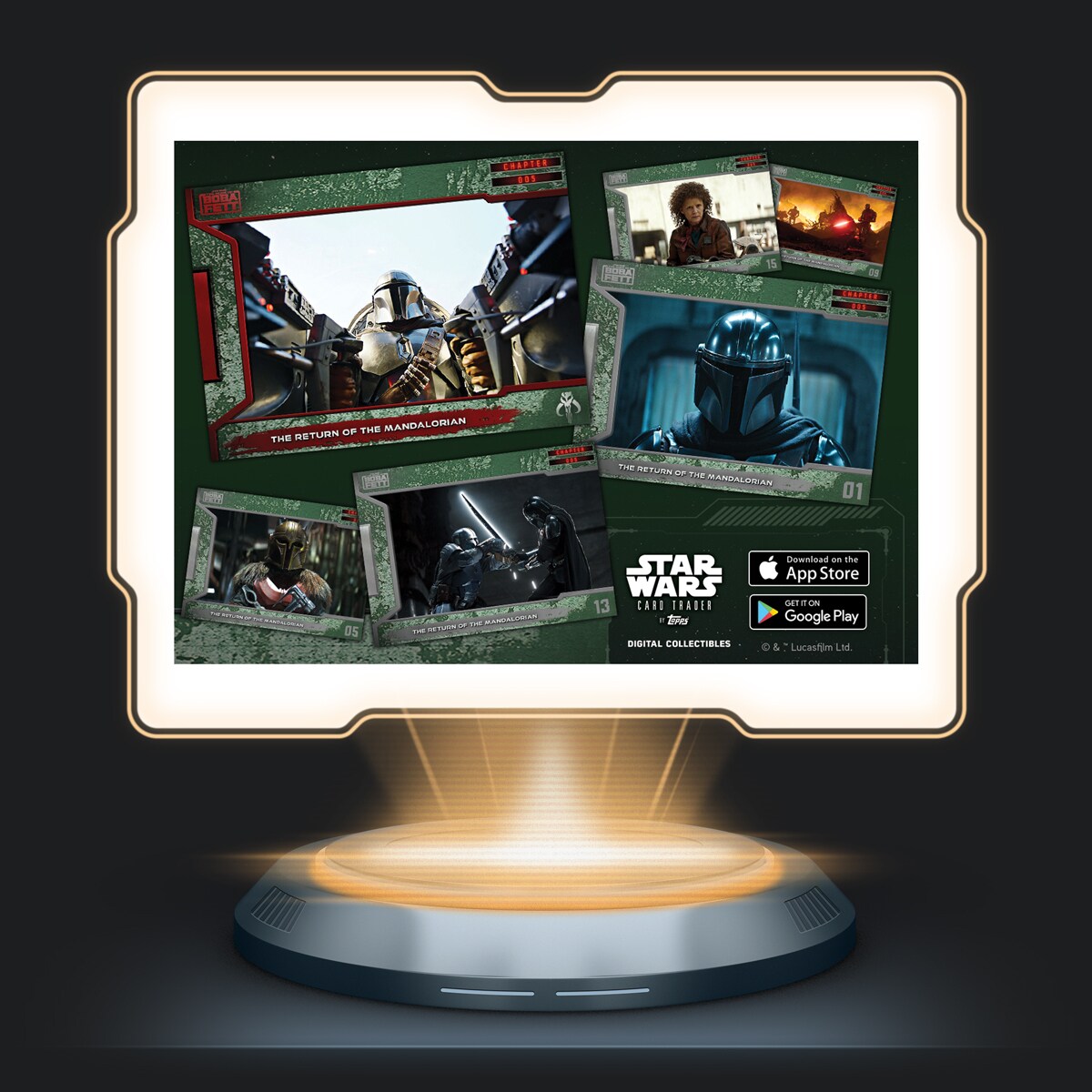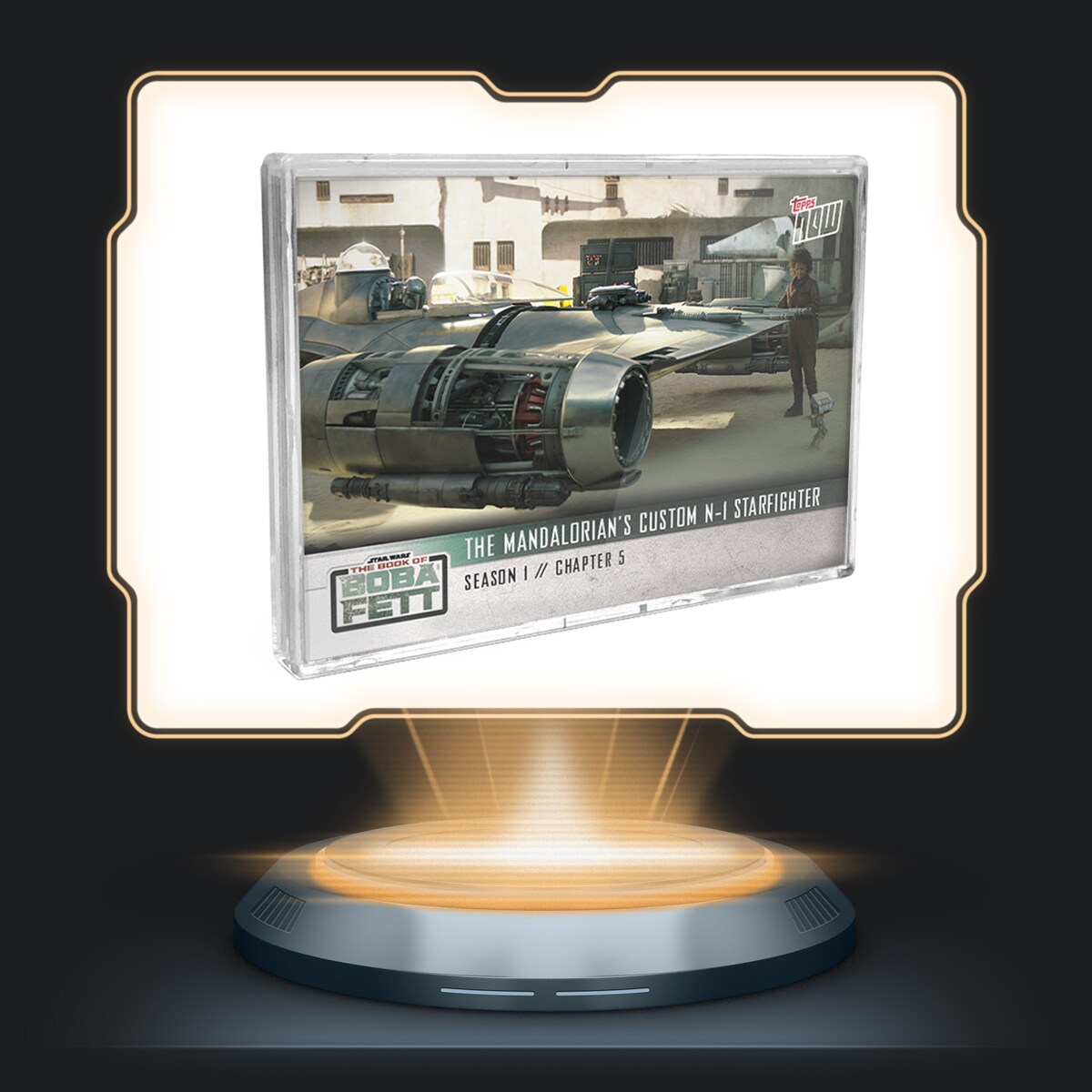 The Book of Boba Fett Chapter 5 TOPPS NOW and Digital Cards by TOPPS
Celebrate the return of the Mandalorian in Chapter 5 with TOPPS NOW physical releases and Digital Cards available in the Star Wars: Card Trader app.
Visit StarWars.com every Tuesday through February 15 to see the latest and greatest Bonus Bounties.