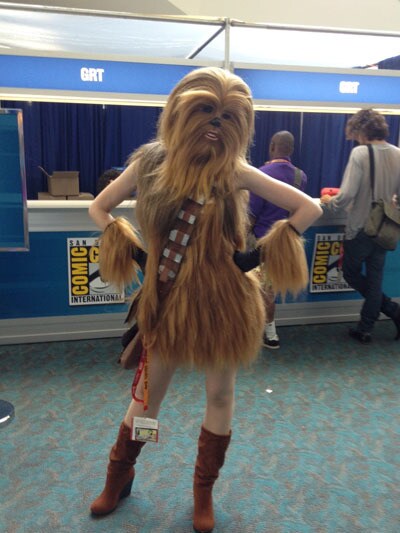 One of the greatest things about San Diego Comic-Con is getting to see all the incredible costumes fans make! Whether a cosplayer spends a day or a year on their creation, their costumes are always a fun sight on the convention floor.  Nothing is more exciting than seeing your favorite heroes or villains in person!  This year we saw everything from an impressive looking AT-ST to a rhinestone-encrusted Stormtrooper.  Here are some of my favorite Star Wars costumes from SDCC 2012!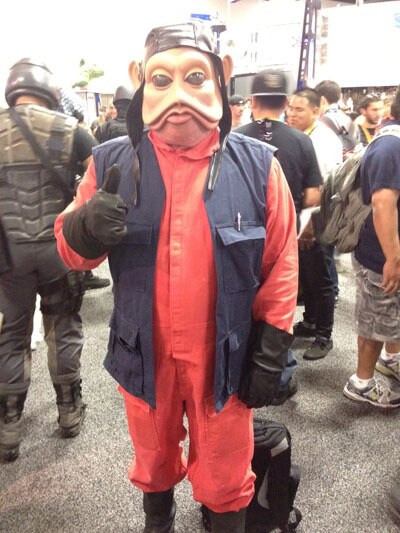 No battles to fight today!  Pilot Nien Nunb gives us a thumbs up on his con experience.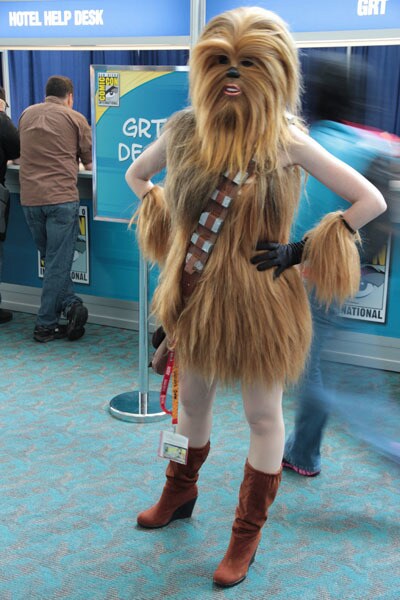 This Wookiee could be a contestant on Kashyyyk's Top Model!  Cosplayer Catherine Fisher used 5 lbs of faux fur to create her amazing costume.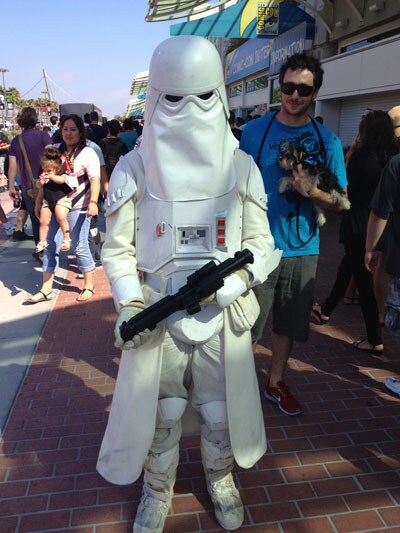 80 degree weather is a far cry from the snowy planet of Hoth, but this Snowtrooper (Barry Chan of the 501st Legion) braves the heat.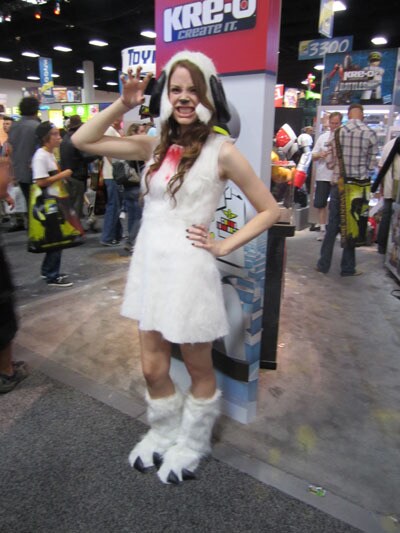 Clothing designer Sofi Leggett proves that a Wampa can be more "fierce" than ferocious.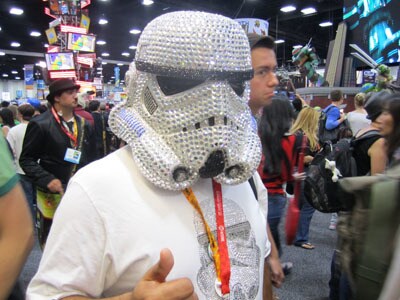 TK Bling Bling!  Over 8000 Swarowski crystals were used to create this bejeweled Stormtrooper helmet.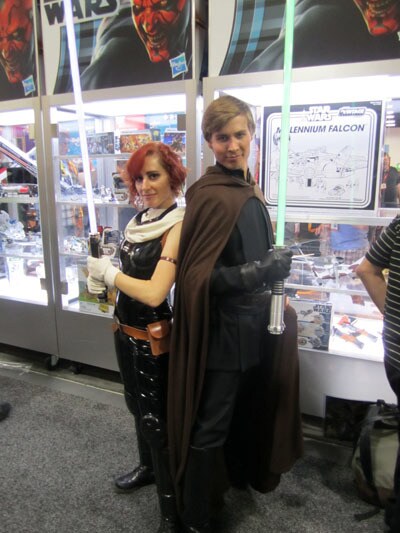 Jedi couple Mara Jade and Luke Skywalker proudly protect the Star Wars collectibles.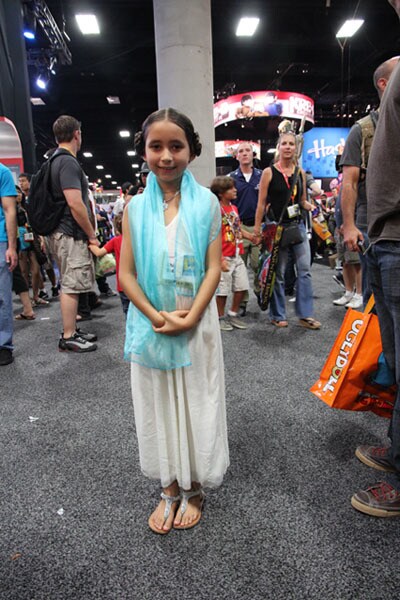 An elegant and adorable little Princess Leia!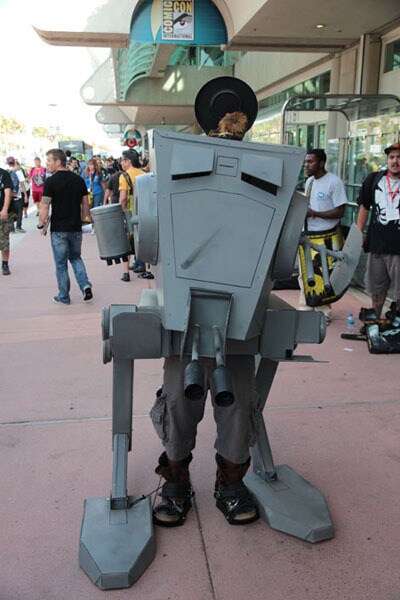 An AT-ST outside the convention center?!  I have a bad feeling about this…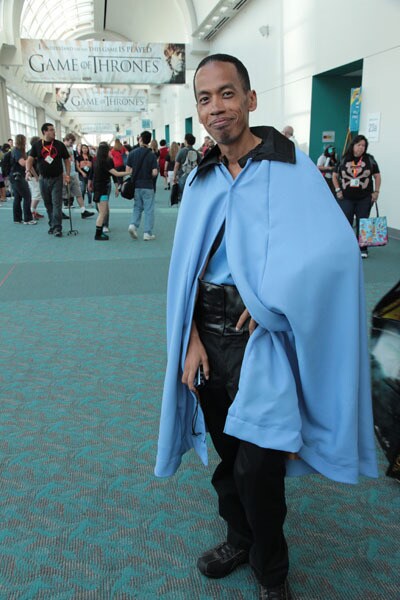 Look who we have here, it's Lando Calrissian!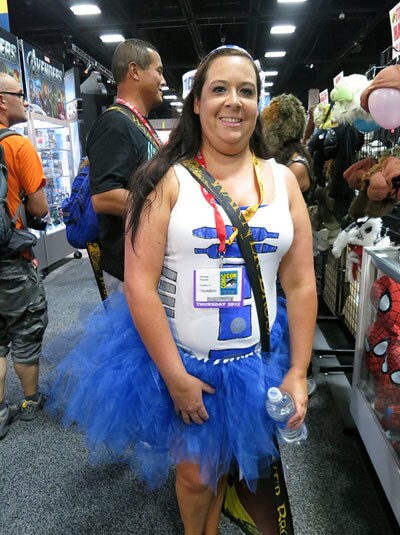 It's an R2-Tutu!  This cosplayer takes a fun approach on her costume of our beloved Astromech Droid.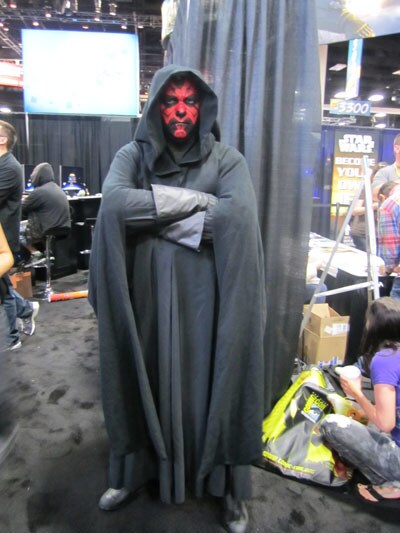 A menacing Darth Maul stands guard in the Lucasfilm Pavillion.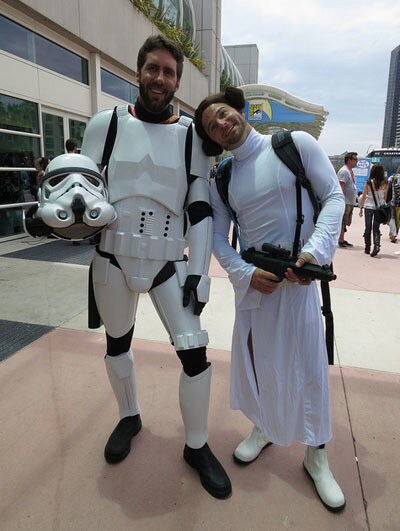 The only scruffy thing about this dapper duo is the hair on Leia's chin.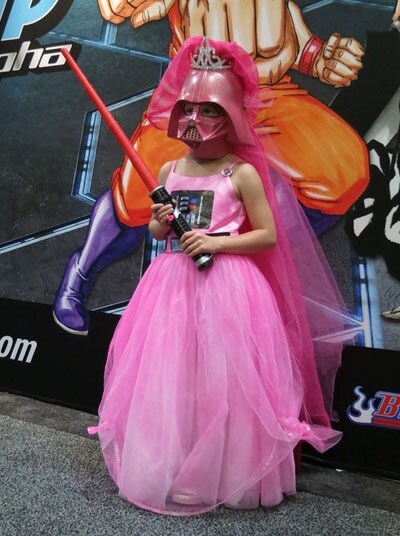 A cute, little Sith Princess shows us the power of the pinkside!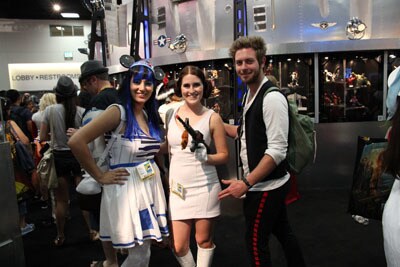 Cool, hip, and 100% Rebel.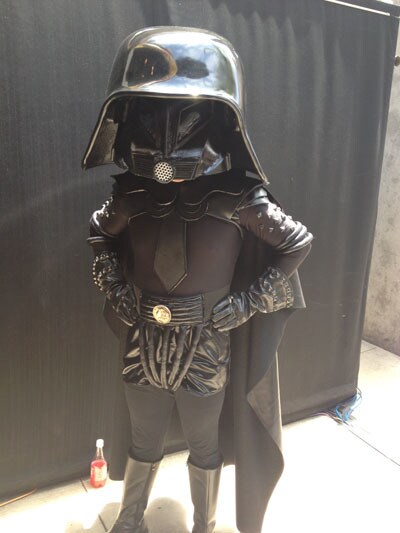 Dark Helmet was not amused when offered yogurt for lunch.
Jennifer Landa is a Los Angeles-based actress, writer, and video blogger. One of her proudest moments was helping to design the Death Star...into a skirt. To learn more about Jennifer, visit jenilanda.com.