The Bad Batch look for help as they try to stay ahead of the Empire -- and a mysterious bounty hunter.
Star Wars: The Bad Batch is here, chronicling the adventures of the elite squad Clone Force 99 following the end of the Clone War. In Bad Batch Declassified, we'll explore our favorite moments from each episode of the series, available only on Disney+. Armor up and join us for the ride.
Spoiler warning: This article discusses details and plot points from the Star Wars: The Bad Batch episode, "Rampage."

There's always a catch. Or two.
After their run-in with a bounty hunter on Pantora, the Bad Batch connect with Cid, an old ally of the Jedi who can help identify their attacker. But this being the underworld of the galaxy far, far away, she won't do it for free. In exchange for the intel, the Bad Batch accept a job to rescue a captive from a slave trader; naturally, Cid forgot to mention some key details. "Rampage" has some fun surprises and ties to the larger saga, while still putting the team in a new situation -- and letting Omega shine as a resourceful hero. Here are five highlights from the episode, now streaming on Disney+.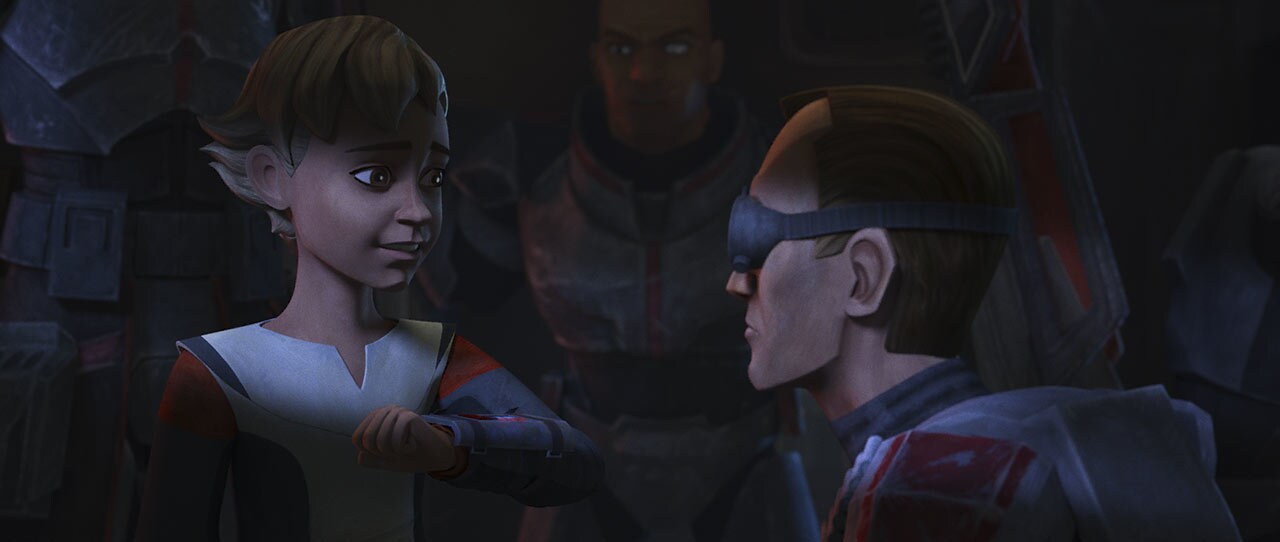 1. Omega's new gear.
When Tech outfits Omega with a comm device, she uses it as any kid would: like a toy. Even though this scene is brief, it's a moment of humanity we can all connect with.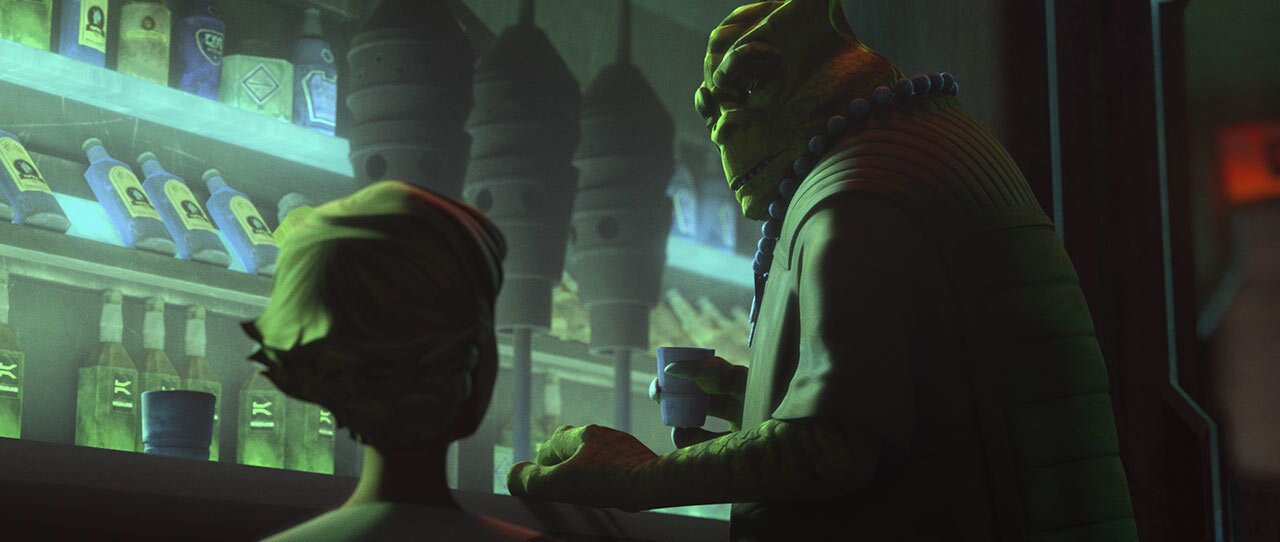 2. Meet Cid.
While the rough-and-tumble, galaxy-traveled soldiers try to figure things out, Omega's one step ahead. She knows that the Trandoshan who greeted them was the person they were looking for. And Cid, voiced with a comical world-wariness by the great Rhea Perlman (Cheers), looks to be a fine addition to Star Wars' lineup of shady underworld types.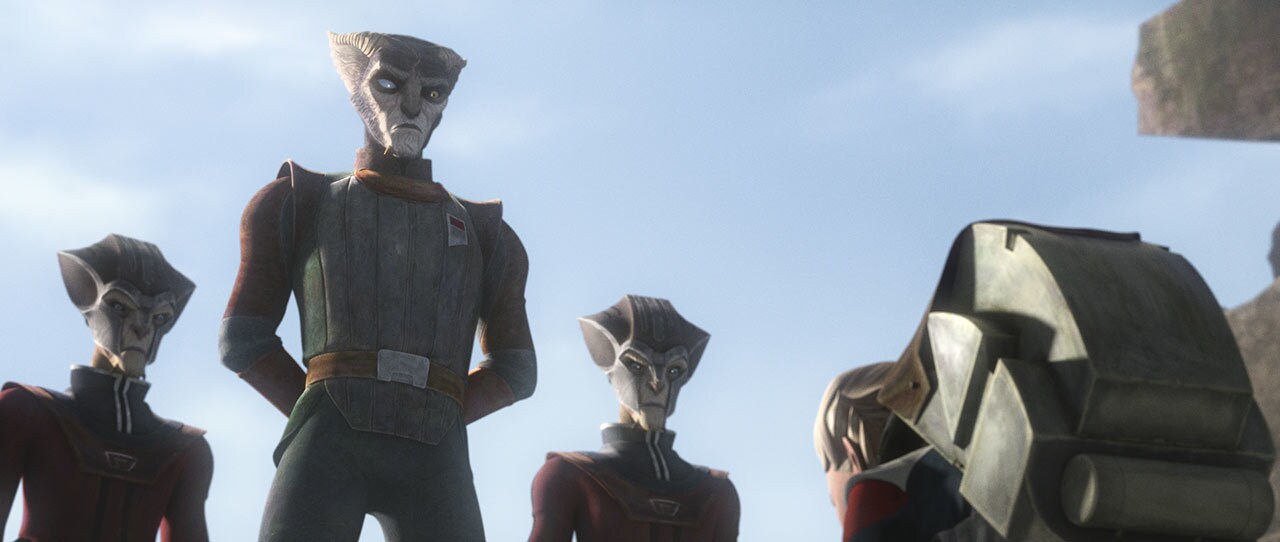 3. "I wasn't sneaking...I was unlocking!"
Omega to the rescue. With the rest of the team captured, the resourceful young Bad Batcher (a great new term she coins herself in this episode) sneaks through the Zygerrian stronghold and manages to free whatever big thing they were keeping in a cage. It's a sharp move that ends up saving their skins and uncovers a pretty important surprise…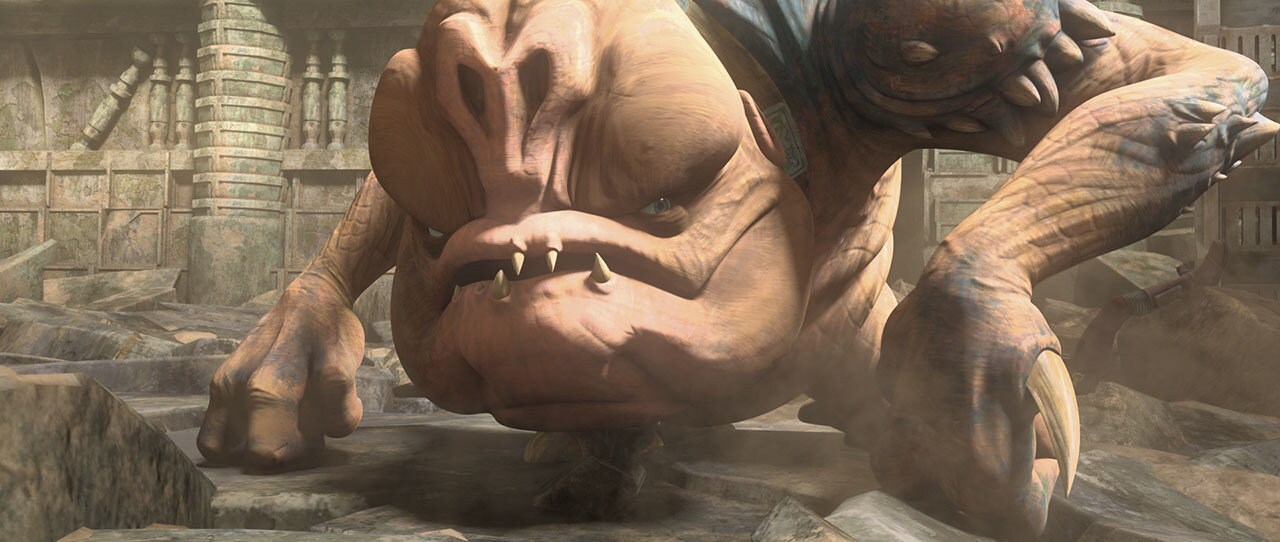 4. Muchi!
Well, that was unexpected. When Cid hired the Bad Batch to rescue "a kid named Muchi," she failed to specify that Muchi was, in fact, a rancor. This made for a great twist and yet another couldn't-have-predicted-it problem for the team to deal with. Even better? Turns out that adolescent rancors are kinda cute. Ridiculously strong, sure, but cute nonetheless.
Bonus highlight: Omega riding Muchi on the return trip to Cid's. How can you see that and not be charmed? (Or want to ride a rancor yourself?)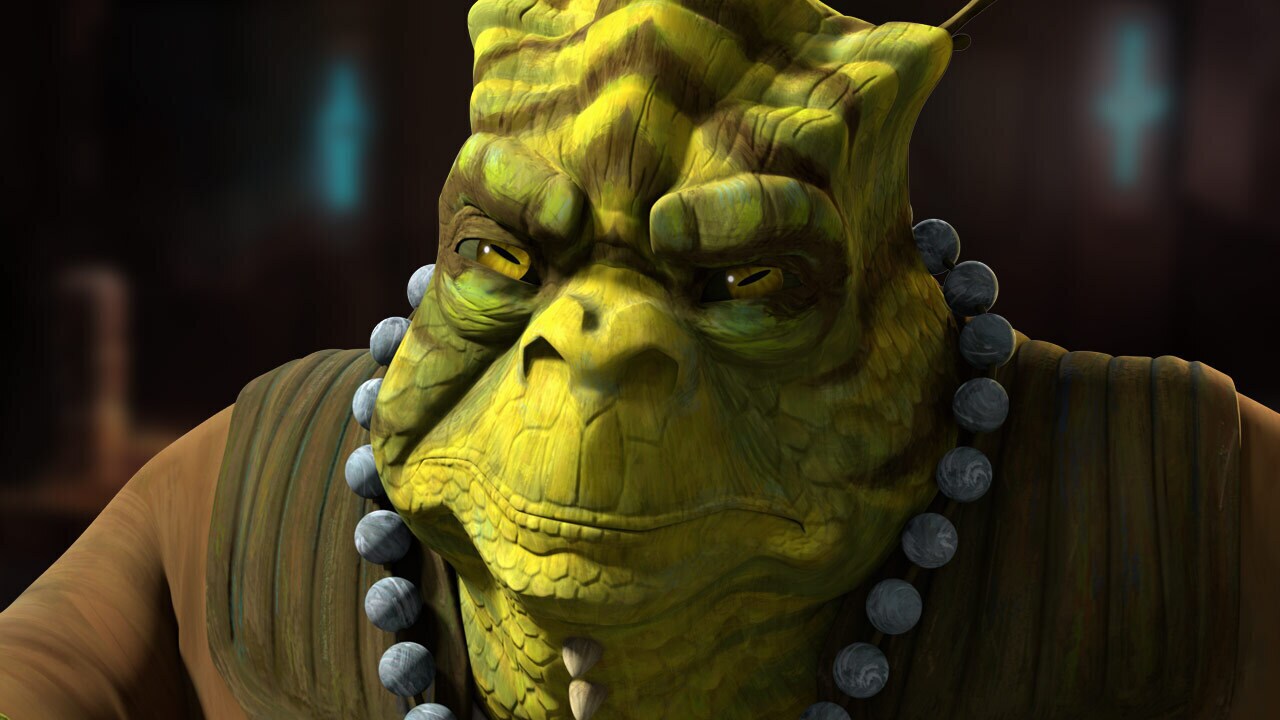 5. That goodbye.
Cid pays Hunter his cut for delivering Muchi, but there's something ominous in her departing words. "You fellas must be pretty valuable," she tells the Bad Batch leader. "Don't worry. I'm good with secrets." The troubled look on Hunter's face says it all.