On the world of Pantora, Hunter and the rest of Clone Force 99 become the hunted.
Star Wars: The Bad Batch is here, chronicling the adventures of the elite squad Clone Force 99 following the end of the Clone War. In Bad Batch Declassified, we'll explore our favorite moments from each episode of the series, available only on Disney+. Armor up and join us for the ride.
Spoiler warning: This article discusses details and plot points from the Star Wars: The Bad Batch episode, "Cornered."

Bounty hunting is a complicated profession, but Fennec Shand gets the job done like no other. Last week, Ming-Na Wen returned to the role she first played on The Mandalorian after the fall of the Empire, exploring the fox-like bounty hunter's earlier years at the beginning of Imperial rule. One thing's for certain: The Bad Batch may be elite clones with genetically enhanced skills, but they're no match for Fennec. Here are five highlights from the episode, now available to stream on Disney+.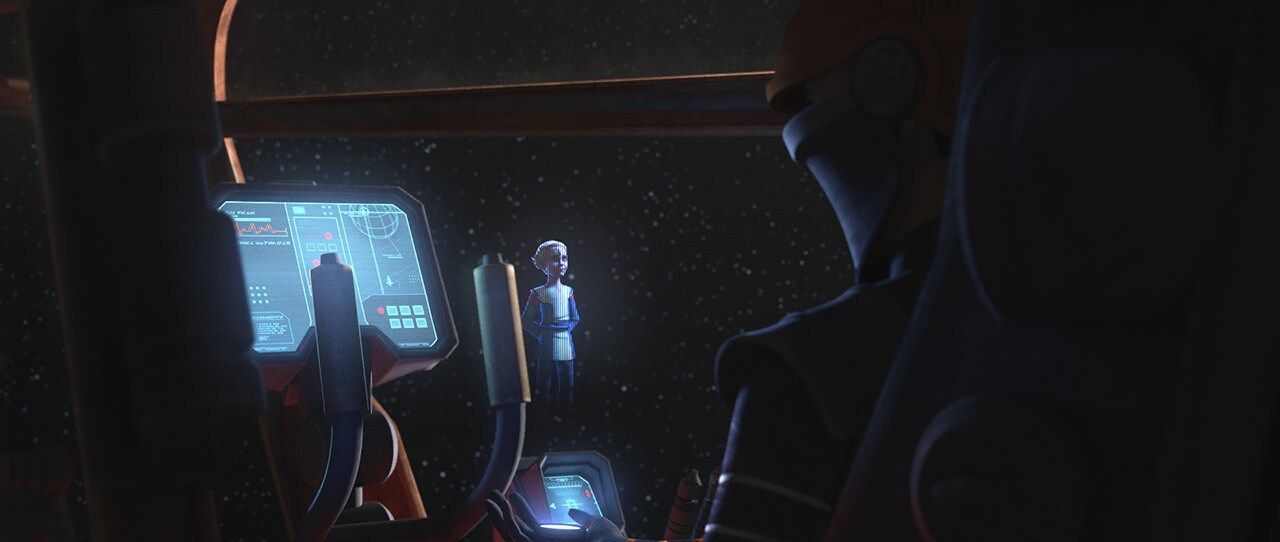 1. "I'll make it well worth your while."
That voice is unmistakable. Even in the darkened cockpit, we'd recognize a young Fennec Shand anywhere. But her interest in Omega spells trouble for the Batch.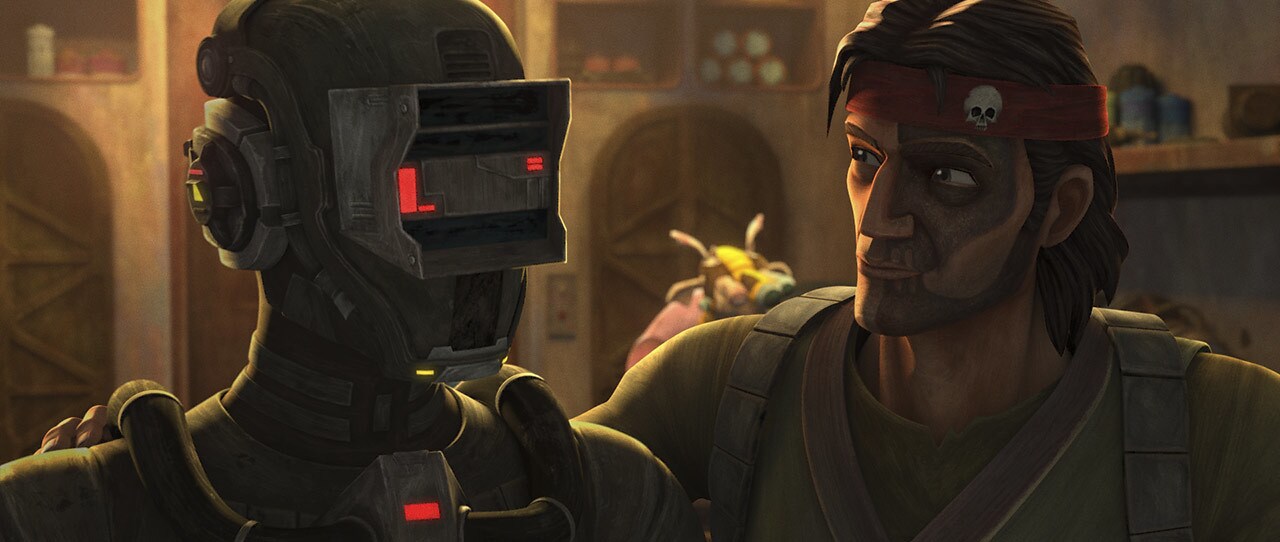 2. Echo knows his worth.
Echo has come a long way from where his friend Captain Rex and the rest of Clone Force 99 found him -- plugged into a Techno Union database, unwittingly working for the Separatists, his body in stasis while his mind distributed classified Republic military secrets. Now, even as part of a ruse to score the credits to feed his makeshift family, Echo refuses to be sold for anything less than he believes he should be paid for the deal.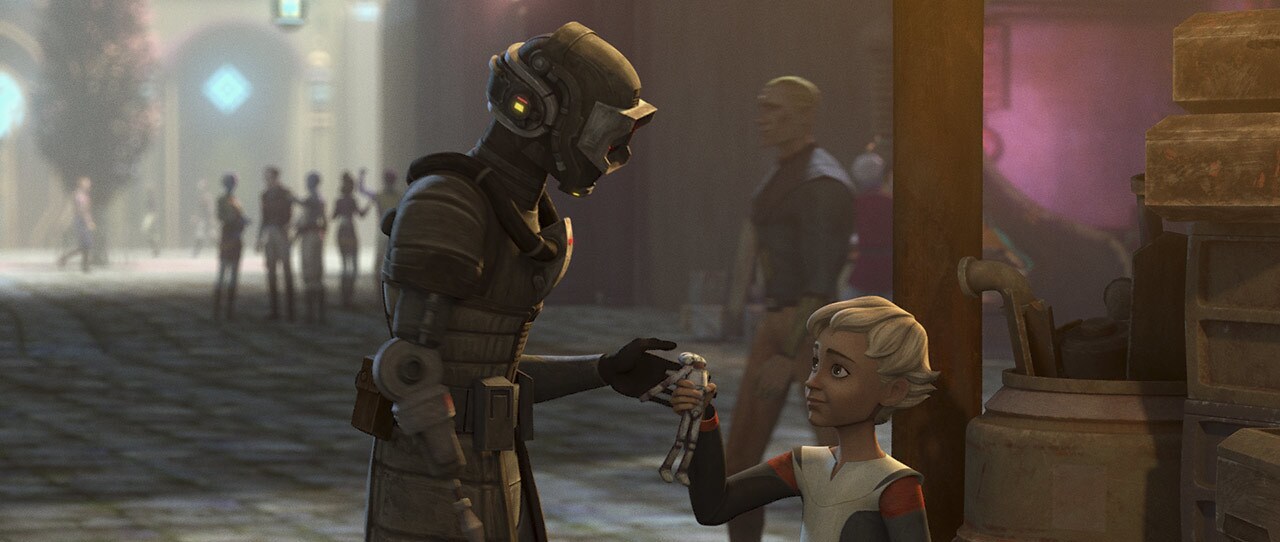 3. Voorpaks and trooper dolls.
Even though it's on a different planet altogether, the scenes from the marketplace make me miss Batuu. Easter eggs abound with nods to other Star Wars storytelling, from the voorpaks previously seen in Star Wars Resistance to the delicate trooper doll that's reminiscent of Stormy, a young Jyn Erso's treasured plaything in Rogue One: A Star Wars Story.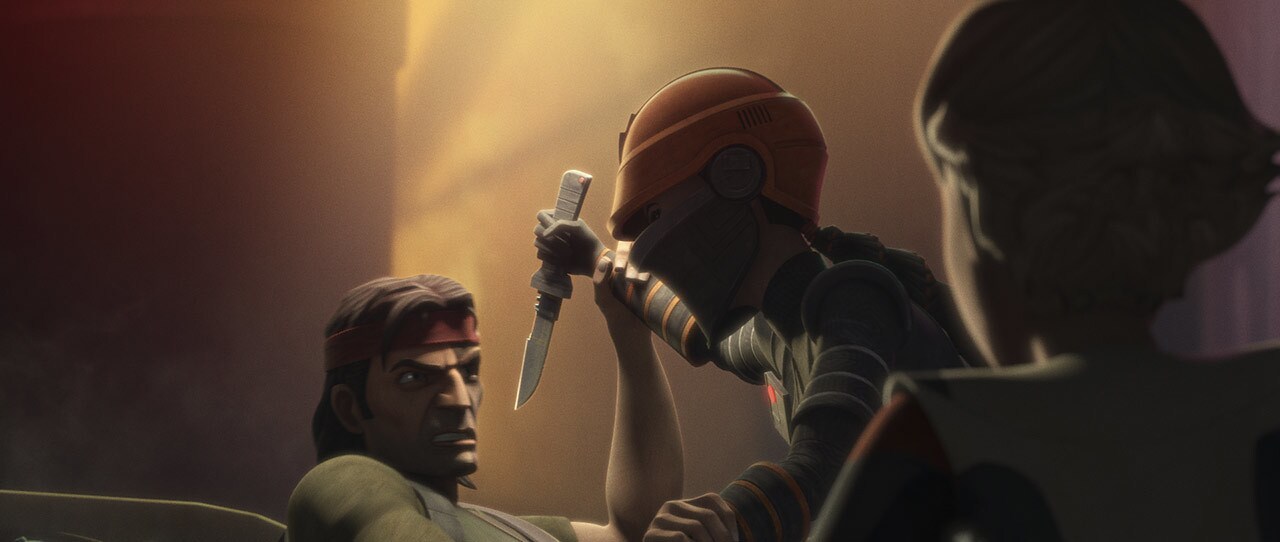 4. Hunter and Wrecker to the rescue.
We knew Fennec Shand was tough. Like, survive-in-the-Tatooine-desert-after-being-left-for-dead-and-ultimately-resurrected-to-become-Boba-flipping-Fett's-partner-and-equal tough. But we couldn't have anticipated that she would be such an even match in hand-to-hand combat against the likes of, first, Hunter, who she escapes with a well-placed head butt, and then…Wrecker?! Even the Bad Batch's bruiser is no match for Fennec's fighting prowess.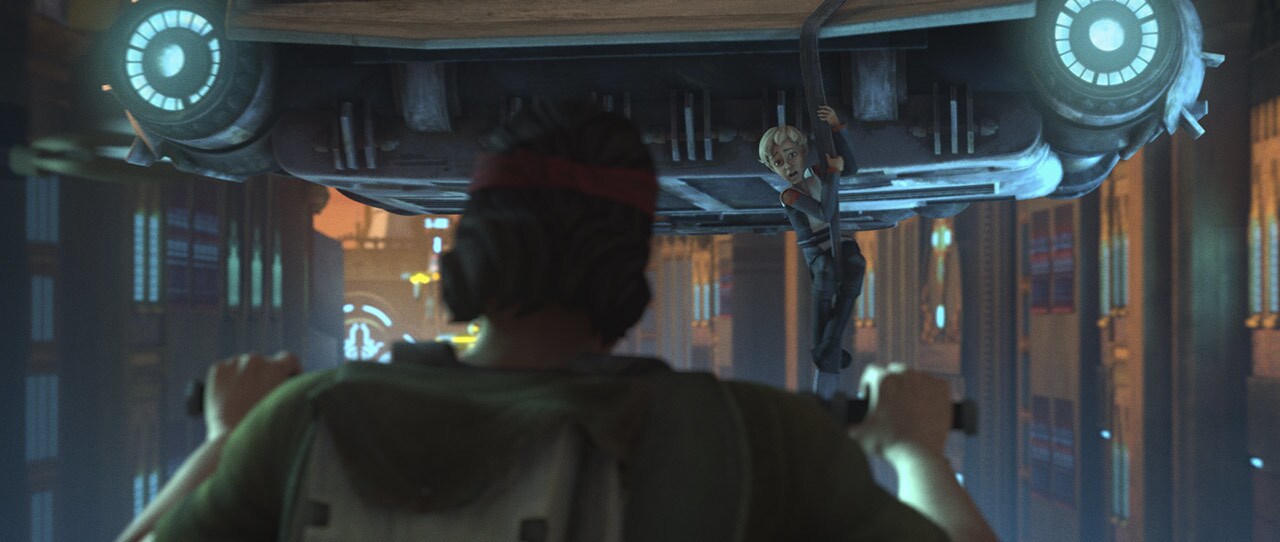 5. "Tuck and roll when you land, kid."
The same advice Fennec delivers to Omega comes in handy for herself. But something tells me we're not out of this one yet.