Three fan-favorite hosts will return in Orlando!
One of Star Wars' greatest trios is set to return. But these three are from our very own galaxy.
Warwick Davis, David Collins, and Amy Ratcliffe -- all hosts at last year's Star Wars Celebration Europe -- are now confirmed for Celebration Orlando, coming April 13-16, 2017, at the Orange County Convention Center!
Davis, a Star Wars and Celebration icon, will preside once again over the Celebration Stage; Collins, a fan-favorite Celebration staple, will again host the Digital Stage; and Ratcliffe, an in-demand entertainment reporter and critic, will oversee the the Behind-The-Scenes Stage for the second year in a row. Find out more on each of the hosts below!
Celebration Celebrity Event Host: Warwick Davis
Returning to the Celebration Stage in Orlando, Star Wars host Warwick Davis will welcome some of the biggest stars of the show. Warwick hosted the Celebration Stage in London in 2016, and has been a legend at Star Wars Celebration since its beginnings in 1999.
Known to many Star Wars fans as Wicket, the tiny Ewok who became one of the film's lead creature characters, Warwick is an accomplished actor, entertainer, game show host, director and producer with many of his works gracing the big and small screens. Beyond Star Wars, Warwick has appeared in films such as Willow, Leprechaun, and the Harry Potter saga as well as television series such as The Chronicles of Narnia, The Voyage of the Dawn Treader, Life's Too Short, An Idiot Abroad 3, Dr. Who, and A Nightmare in Silver.
More recently in 2016, Warwick realized a dream by founding and touring with The Reduced Height Theatre Company and their first production, See How They Run. This autumn, he found out who he is in the BBC series, Who Do You Think You Are and returned to the Star Wars universe for Rogue One – A Star Wars Story.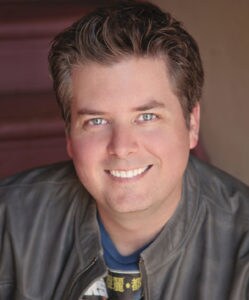 David Collins, Host of the Galaxy Stage
No host in this year's line-up has as much Celebration experience as David Collins. Having served as host of the Digital Stage at Celebration IV, V, VI, and Celebration Europe in Germany and London, Collins is a diehard Star Wars fan who shares his unique humor, insight, and passion for all aspects of the saga.
Star Wars fans know him best for voice-overs in Rogue One: A Star Wars Story and Star Wars: The Force Awakens, PROXY in Star Wars The Force Unleashed series, and Han Solo in the Star Wars: Smuggler's Gambit radio drama. A 12-year veteran of LucasArts, David worked on classics such as Star Wars: Republic Commando, Star Wars: The Old Republic and many more. In 2011, David was nominated for a Writer's Guild Award for his work on the Star Wars: The Force Unleashed series.
In 2015 and 2016, David was a red carpet co-host for the Star Wars: The Force Awakens and Rogue One: A Star Wars Story Hollywood premieres for starwars.com, and has been a regular contributor to The Star Wars Show. David's outreach to the Star Wars fan community also includes the renowned podcast Star Wars Oxygen: The Music of John Williams and his YouTube show The Comlink.
The Galaxy Stage at Star Wars Celebration will be home to the best in screenings and tech-savvy conversations, plus a good smattering of other legendary Star Wars entertainment.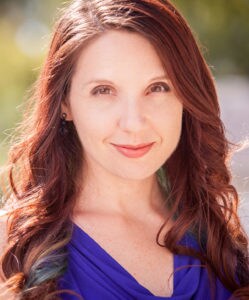 Amy Ratcliffe, Host of the Behind-The-Scenes Stage
Celebration's Behind-The-Scenes stage covers the ins and outs of what goes into creating the Star Wars universe, featuring guests who are involved in the making of the movies, television shows, toys, books, comics and more. Stepping up again to host this thrill-packed stage is none other than Amy Ratcliffe.
Amy is an entertainment reporter and host who spends most of her days writing about television, films, and of course Star Wars. She contributes to pop culture-centric sites such as StarWars.com, Nerdist, and DC comics and is a regular columnist for Star Wars Insider magazine. The passion for the Star Wars universe has not stopped since meeting Leia, Luke, and Han as a teenager.
Amy is also the co-host of two Star Wars podcasts: Full of Sith (along with Bryan Young and Tha Mike Pilot) and Lattes with Leia (with Dr. Andrea Letamendi). Both shows foster a welcoming environment to include all fans and positivity in fandom.
StarWars.com. All Star Wars, all the time.