Return to Ferrix in the thrilling season finale.
The rebellion has begun! Andor is now streaming on Disney+, following the fan-favorite rebel in a tale set five years before the events of Rogue One: A Star Wars Story, and we're watching. Join StarWars.com every week for Andor Analyzed, in which we list the best moments from each episode.

Spoiler warning: This article contains story details and plot points from the season finale of Andor, "Rix Road."

Everything has been building to this moment.
Cassian Andor has returned to Ferrix to mourn his mother. But even in death, Maarva has other plans. Knowing that the people of her community will come together to listen to her final words, she makes her message count and the battle against the Empire begins.
Here are seven highlights from the final episode of the first season of Andor.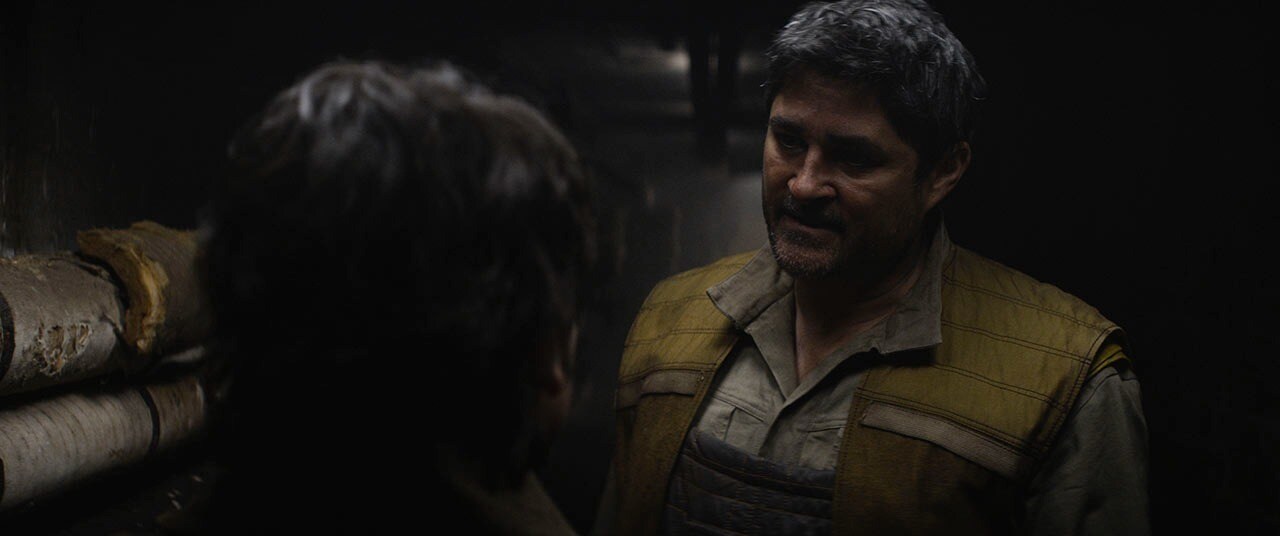 1. The opening theme.

You may have noticed the music shifting in each episode, a variation on the series theme emerging every week. But for the finale, composer Nicholas Britell chooses diegetic music, introducing a hint at the funeral dirge before the procession steps off.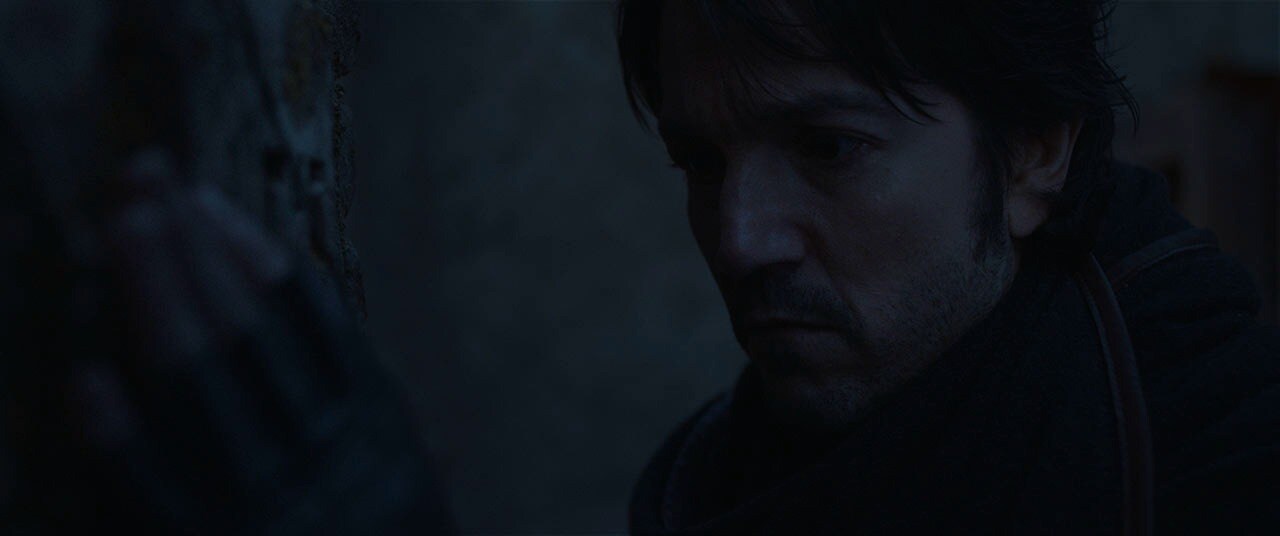 2. Cassian visits with Clem.

At first glance, it appears that Cassian is back at the Andor home but a closer look reveals the stone beneath his fingertips isn't an address but rather a funerary marker for his adopted father, Clem.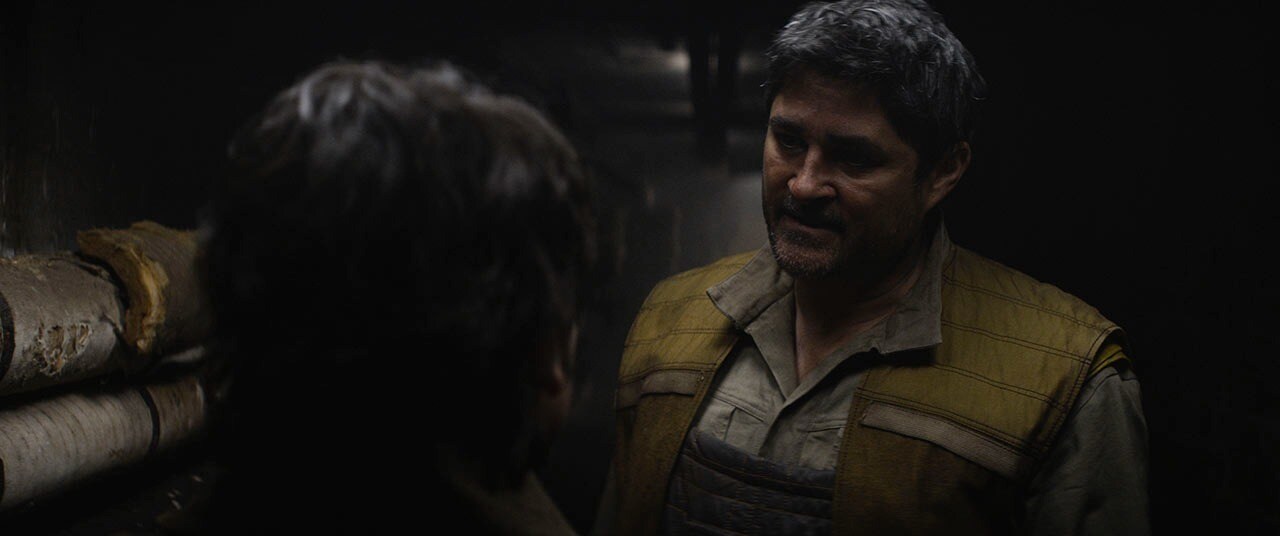 3. A mother's love.

An elegant piece of foreshadowing finds Brasso delivering a message to Cassian from Maarva after her passing with this heartbreaking line: "Tell him, I love him more than anything he could ever do wrong."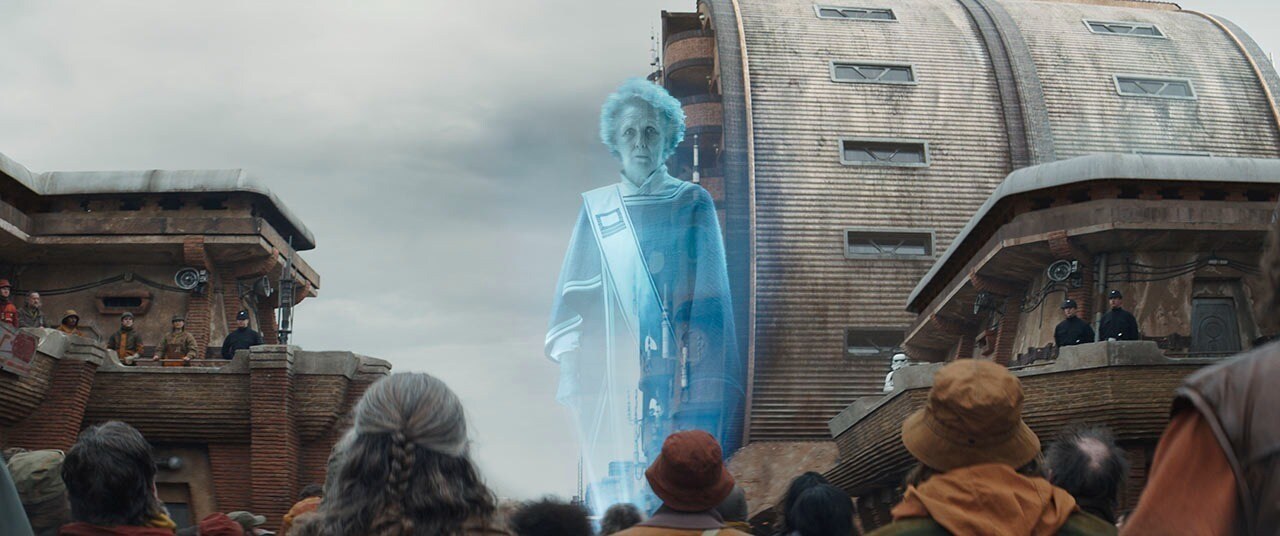 4. B2EMO also has a message.

Maarva's faithful droid also has a message to deliver from his longtime master. In a holoprojection for the entire community, Maarva gives a rallying speech that brings the people of Ferrix to tears. "If I could do it again, I'd wake up early and be fighting these bastards from the start," she tells them. And in her resolve, she bolsters her community for the last time with three simple words…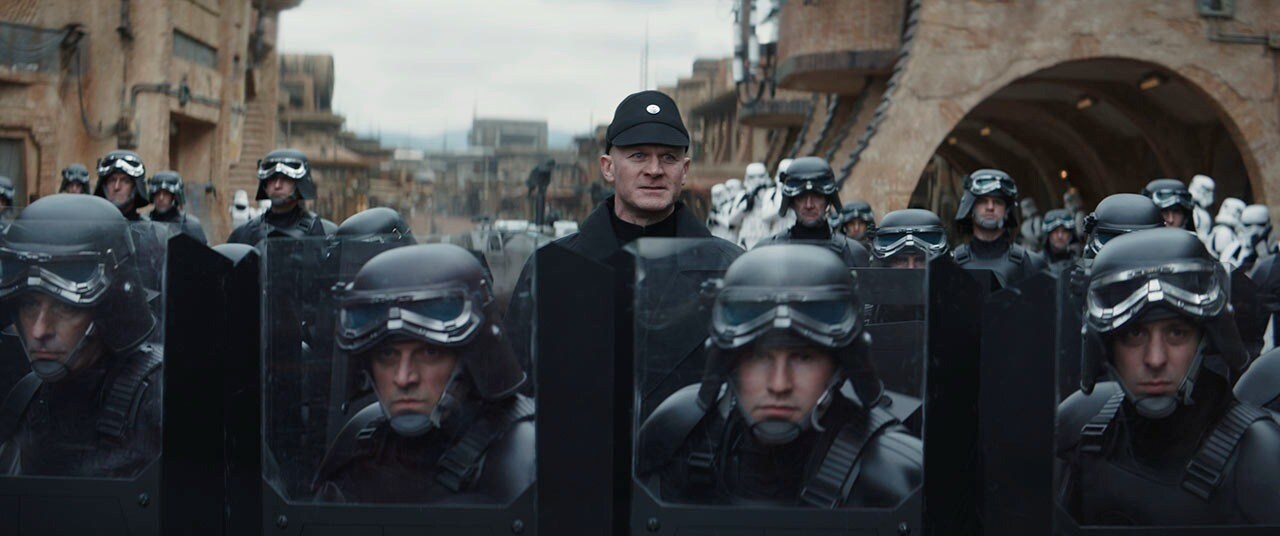 5. "Fight the Empire!"

The Empire cuts off the transmission too late. Brasso wields Maarva's funeral brick like a weapon to beat back the soldiers who are closing in with riot shields and blasters while Wilmon Paak pulls a homemade bomb from beneath his jacket and touches off a cacophony of secondary explosions while simultaneously destroying the Empire's amassed munitions. We think Maarva would be proud.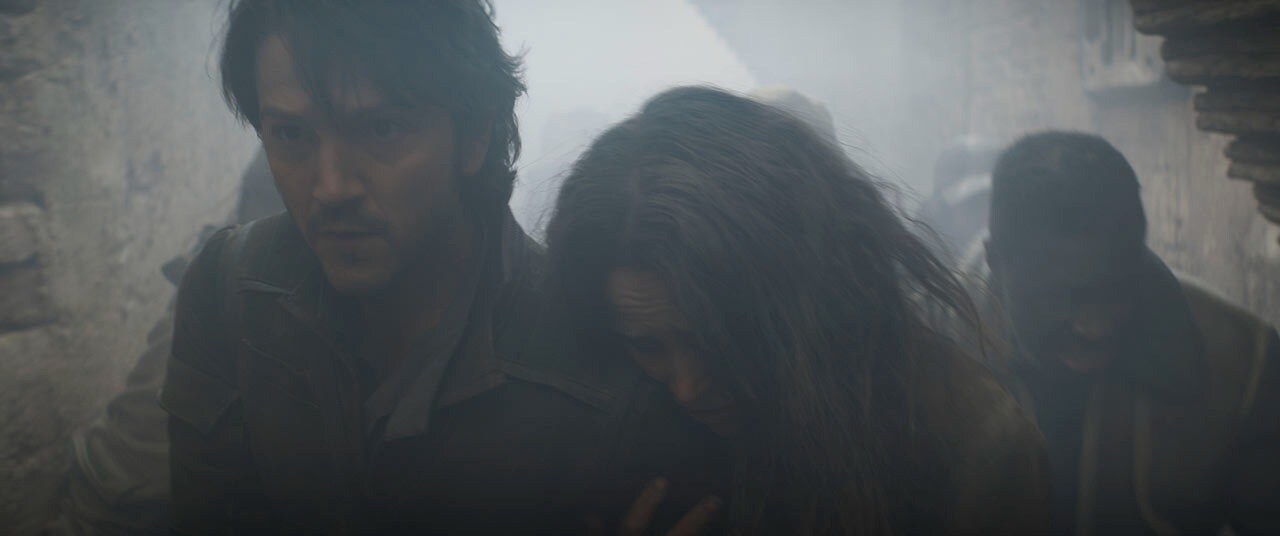 6. Cassian gets to Caleen.

While his other friends are fighting in the streets and providing an excellent diversion, Cassian sneaks into the old hotel to rescue Bix. Too afraid to leave her Imperial confinement and too physically weak to resist Andor's insistence, he half-drags what's left of Bix Caleen to safety.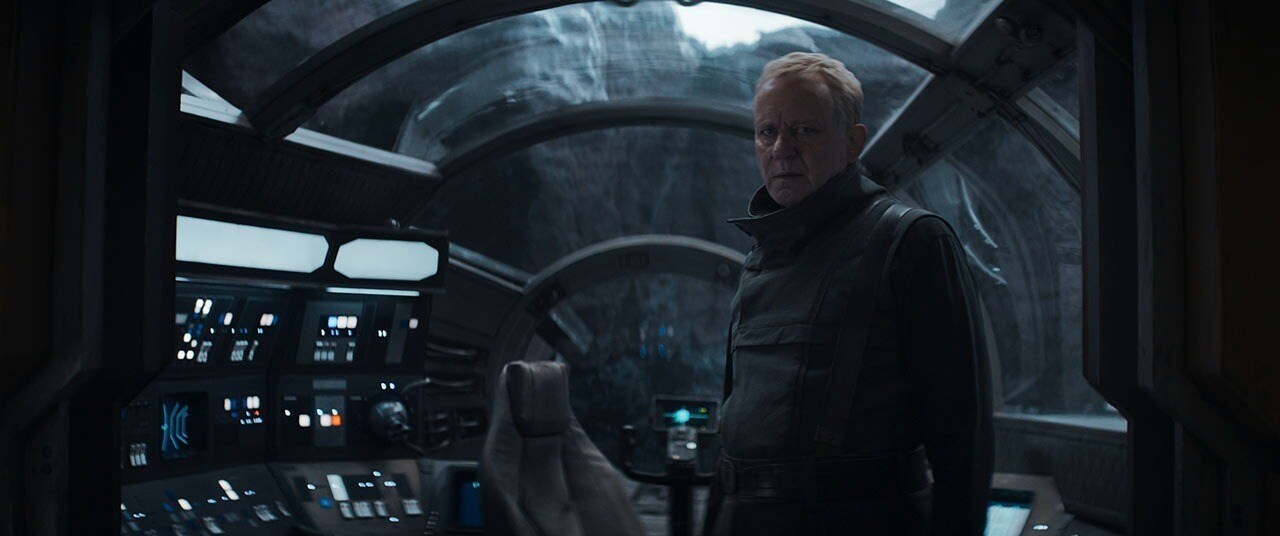 7. Rael reunion.

Luthen Rael has been hunting Cassian Andor, but he needn't have worried. With his personal affairs back in order on Ferrix, Cassian turns himself in to Axis. It's up to Luthen if he kills his loose end or turns Andor into a weapon for the rebellion.