There's lots to do -- and learn -- for young Jedi at Celebration.
I've written before about some important things to keep in mind when taking your kids to a major convention. (Hint: planning is key.) But what about Star Wars Celebration? What should you keep in mind and know in advance? Or are you wondering if it's right for your family and kids?
I'm so glad you asked. Here are seven reasons why Celebration is great for younglings and Padawans.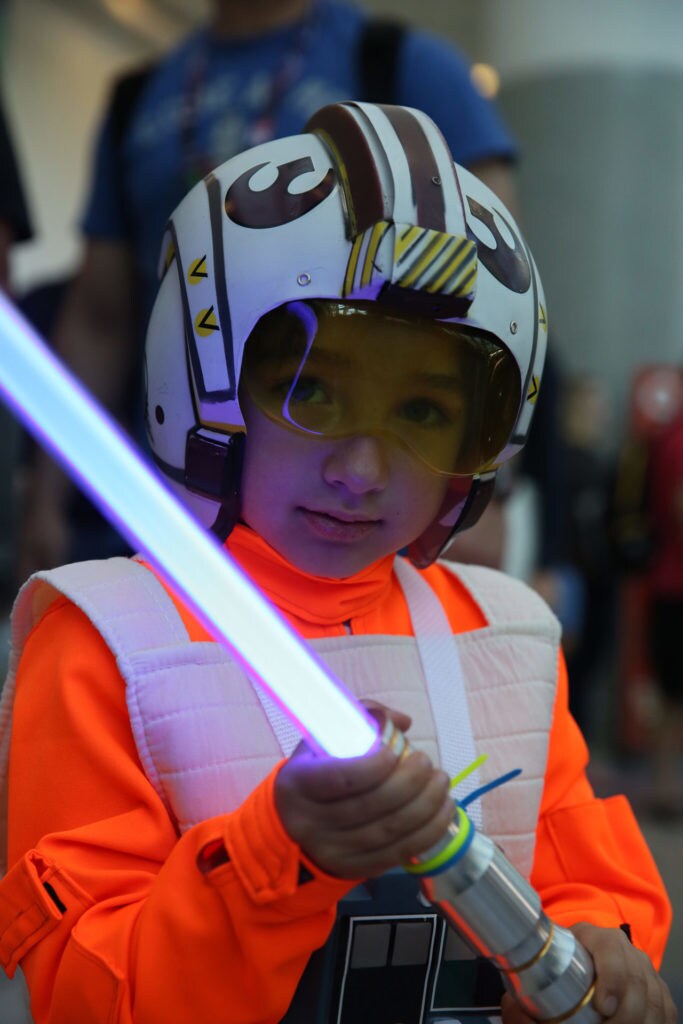 1. Cosplay
Is your child showing an interest in cosplay? Congratulations! Celebration is essentially the epicenter of Star Wars cosplayers, and you'll certainly feel right at home. You'll see kids in everything from store-bought stormtrooper costumes to elaborate handmade uniforms. Really, the cosplay community is one of the most welcoming aspects of any convention, and Celebration is no exception. However, even if you're not planning to cosplay, Celebration is still a fantastic place to people watch and simply marvel at the variety of characters and craftsmanship on display. Checking out the cosplayers is one of my own kids' favorite parts of any convention…and mine, too, if I'm being honest.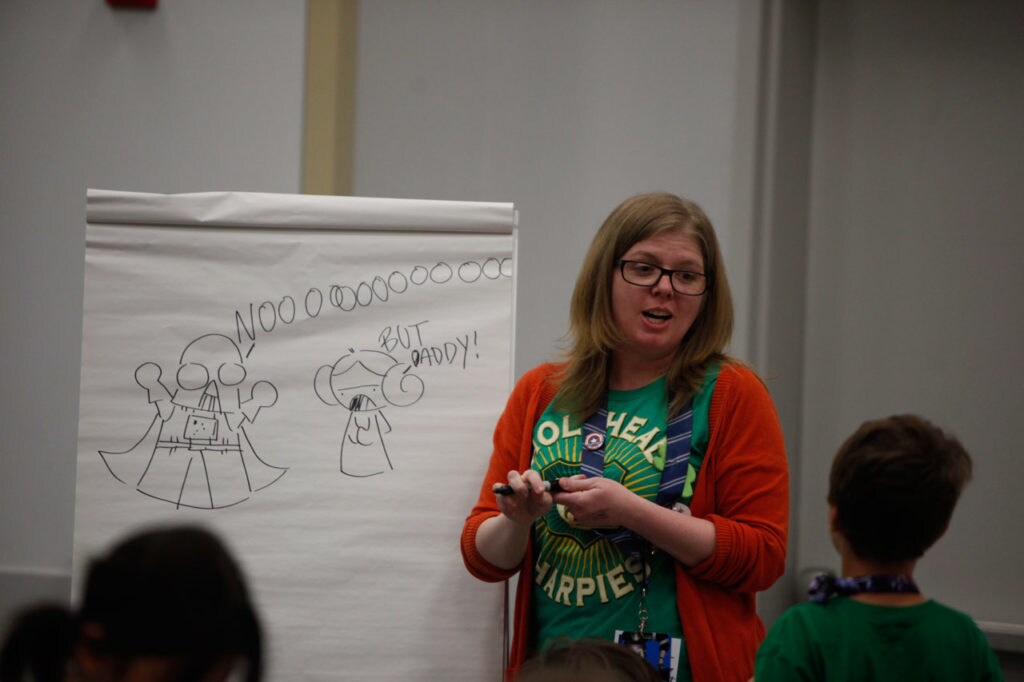 2. Star Wars Family Area: Classes
The family area at Celebration is your headquarters for all kinds of great kid-focused activities. And the best part is that they run pretty much continuously all weekend. Part of that programming includes a bevy of organized classes (think of them like kid-friendly panels). Activities at last year's Celebration Europe included lessons on building your own Mandalorian armor, making a rolling paper BB-8, and learning to draw and paint various characters (from actual artists in attendance -- like Katie Cook above).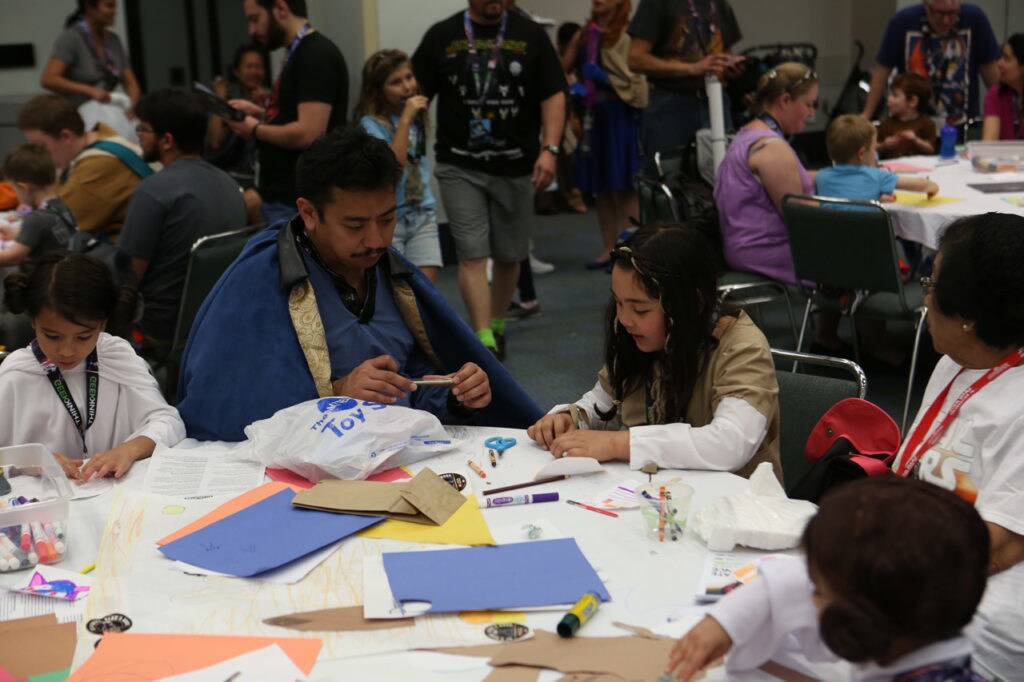 3. Star Wars Family Area: Crafting
If your little one is particularly crafty (or if you're just looking for some creative downtime), the family area has got you covered there, too, with all-day programming — both organized and impromptu. Kids can flex their creative muscles and make their own lightsabers, show off (and enhance) their costumes, or just spend some time drawing and coloring their favorite Star Wars characters.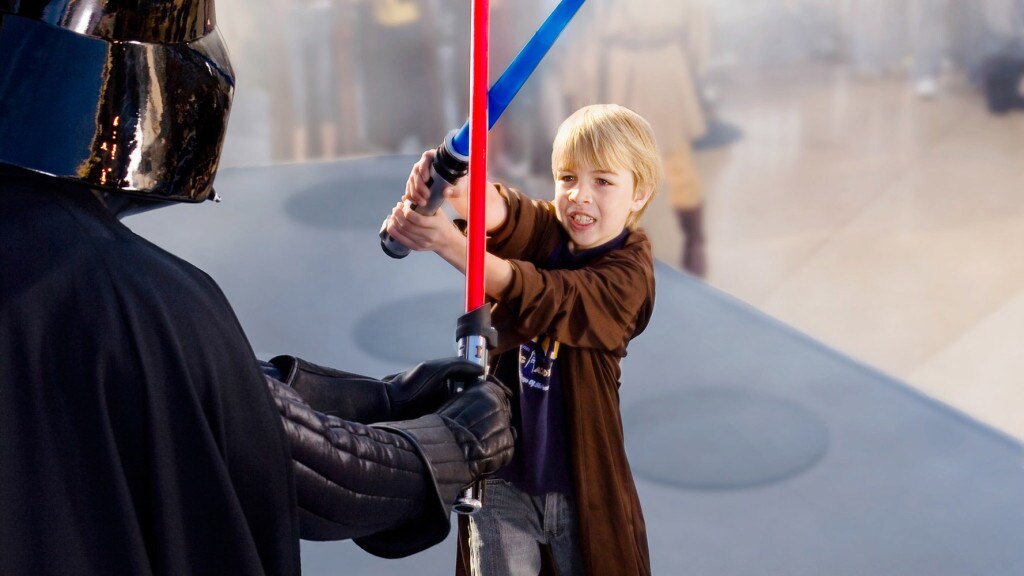 4. Padawan Training
Are your young Padawans yearning to actually go through training and become real Padawans? I can't really blame them. Luckily, they can join the Jedi Training Academy, train with a real-life Jedi, and maybe even duel the Dark Lord of the Sith himself! Kids are given stylish robes and training lightsabers and given basic training in the art of wielding a lightsaber. Training usually runs all day, every day of Celebration and is an adapted version of the event you'll find at Disneyland and Disney's Hollywood Studios (just without the blistering sun).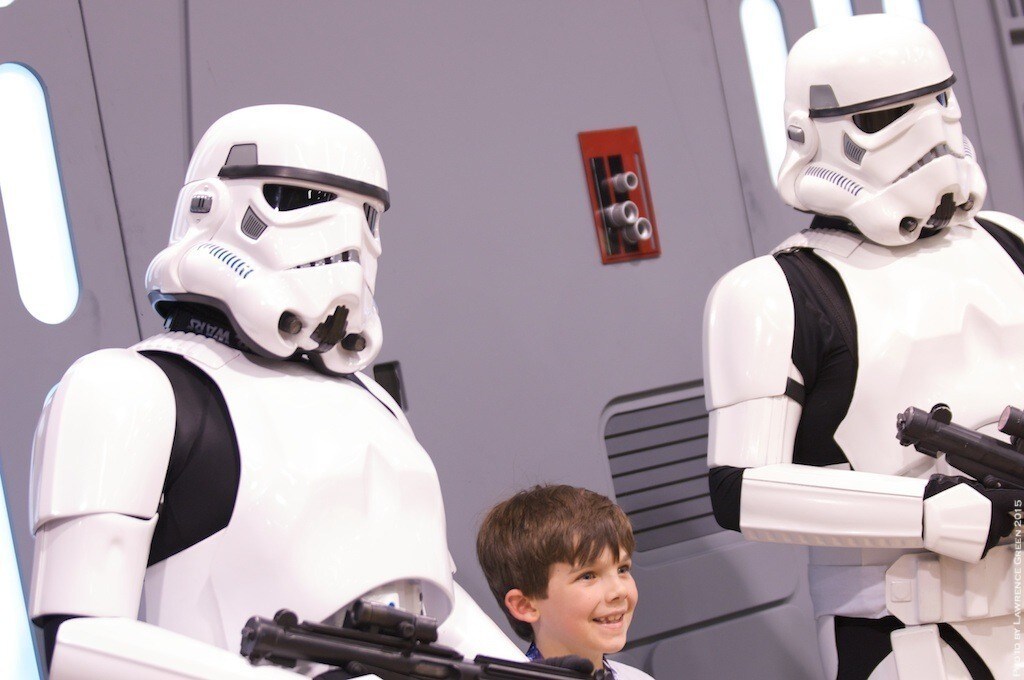 5. Photo Ops
Whether it's with members of the 501st Legion, cosplayers, or celebrities from the Star Wars universe, there's sometimes nothing better than getting your picture taken with your favorite character. The 501st is notorious for the impressive quality of their costumes and armor, and sometimes the most memorable encounter is with a fellow fan who went all out with his or her design. Speaking from experience with my own kids, they have an incredible amount of fun "collecting" pictures of themselves with their favorite characters. Consider making a list in advance and turning it into a scavenger hunt!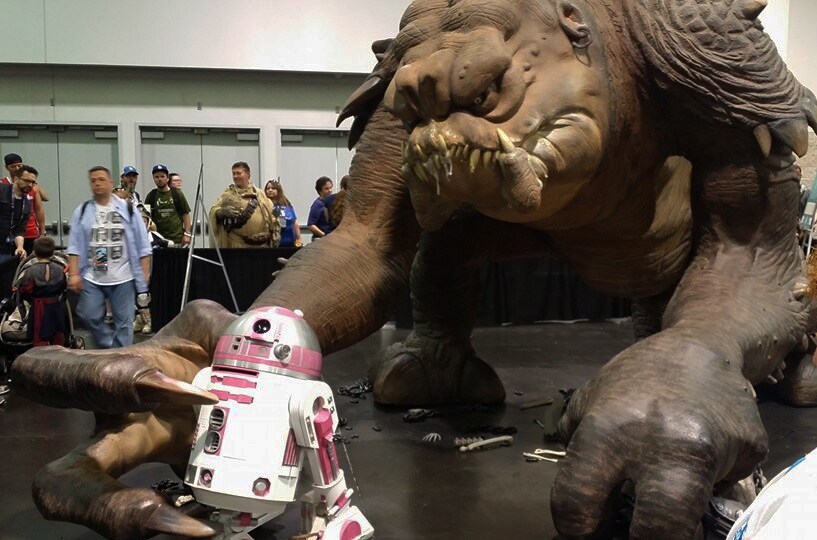 6. Life-size Props
One of the most unique aspects of Star Wars Celebration — that you won't see at many other conventions -- are the life-size props on display, mostly made by fans. And, man, are they impressive! In the past, guests have been treated to a life-size X-wing, TIE fighter, Jawa sandcrawler, Rey's speeder, and rancor monster. You want to see your kid's jaw drop in amazement? Have them stand next to a life-size sandcrawler.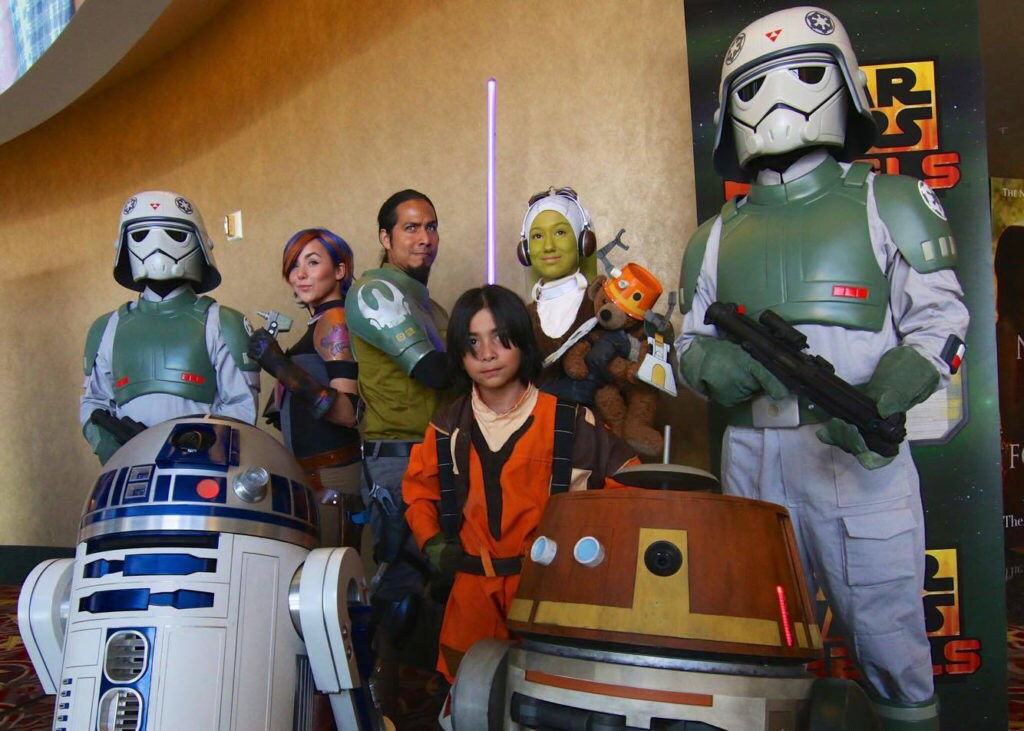 7. Memories
Sure, Star Wars Celebration is wall-to-wall awesome, and your kids are practically guaranteed to have a great time. But all of that other stuff above -- the costumes, the props, the activities -- all of that is ancillary to the memories they'll be making. Let's face it, Celebration is the highlight of the Star Wars fan calendar, and the pure magic to be experienced is second to none. You'll see some great stuff. Your kids will be see some great stuff. But the shared experiences and memories you'll be creating will last a lifetime. There's a reason so many fans return year after year, and why many of those fans have literally grown up at successive Celebrations. Make a new family tradition, and give your kids the gift of Star Wars memories!
Star Wars Celebration Orlando will take place April 13-16 at the Orange County Convention Center. Visit StarWarsCelebration.com for tickets and more info!
Jamie is a publishing/book nerd who makes a living by wrangling words together into some sense of coherence. He's also a contributor to GeekDad and runs The Roarbots, where he focuses on awesome geeky stuff that happens to be kid-friendly. On top of that, he cohosts The Great Big Beautiful Podcast, which celebrates geek culture by talking to people who create it. With two little ones and a vast Star Wars collection at home, he's done the unthinkable: allowed them full access to most of his treasure from the past 30 years, opening and playing with whatever they want (pre-1983 items excluded).