All wings reporting in.
We've had our S-foils locked in attack position since we saw the announcement for the new first-person space combat game Star Wars: Squadrons, available October 2 for PlayStation 4, Xbox One, and PC, and via virtual reality (VR) on PlayStation 4 and PC. And today we got our first look inside the actual gameplay with an all-new trailer for the video game.
A unified squadron is the key to victory, and we can't wait to jump in the cockpit with the dedicated pilots from Vanguard Squadron and Titan Squadron, two elite crews on opposite sides of the conflict during an original story set in the final days of the Galactic Empire and the rise of the New Republic after the events of Star Wars: Return of the Jedi.
Here are some of our favorite moments and details from the first gameplay trailer!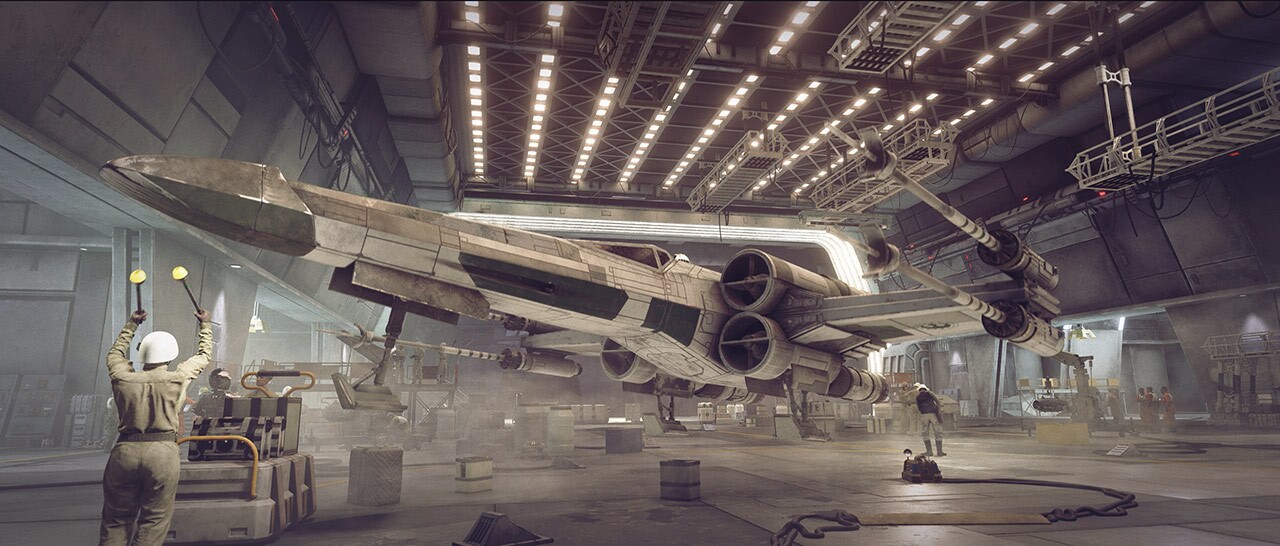 1. That opening!
We've seen Rebel Alliance and Resistance pilots hustling through hangars on film, but from the get go it feels like we're a part of the action. It's the perfect introduction to a game that promises to put us at the controls and in the cockpit of some of the most beloved ships in Star Wars.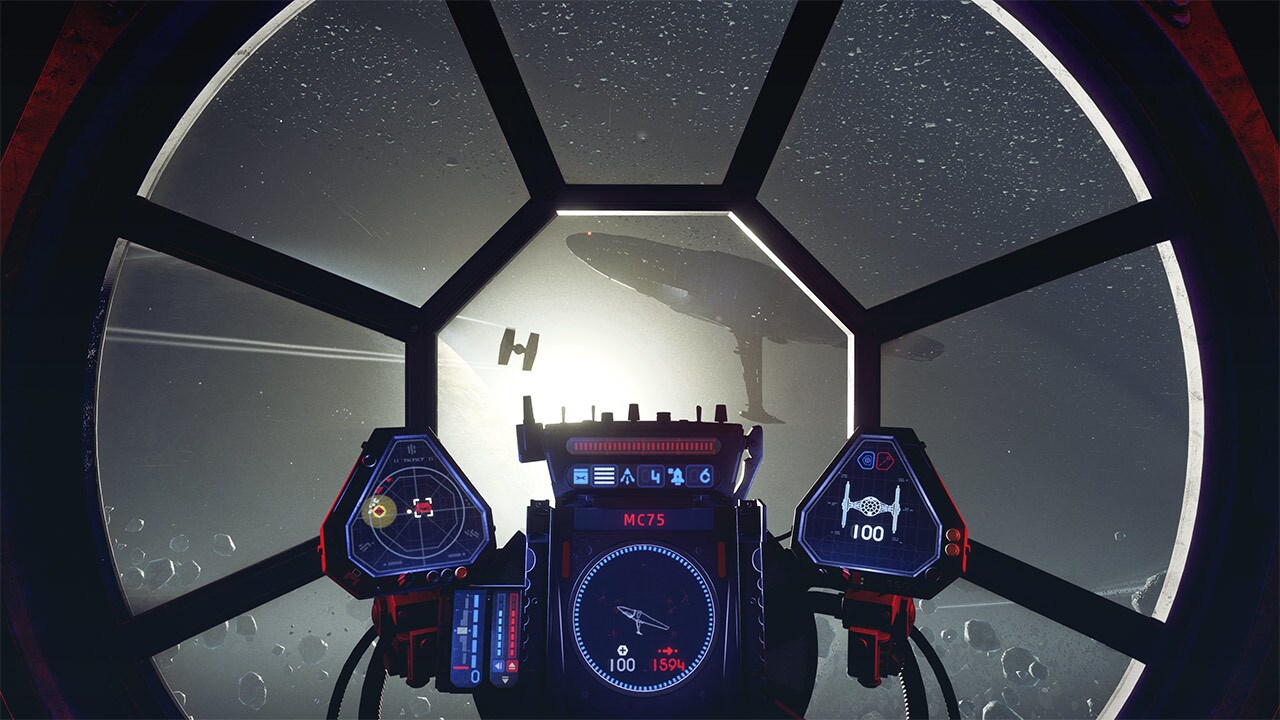 2. A TIE pilot's view.
We rarely get to experience the conflict from the point of view of the Imperial fighters, so the view through the viewport of a TIE -- especially one firing on a corvette -- is a fascinating sight.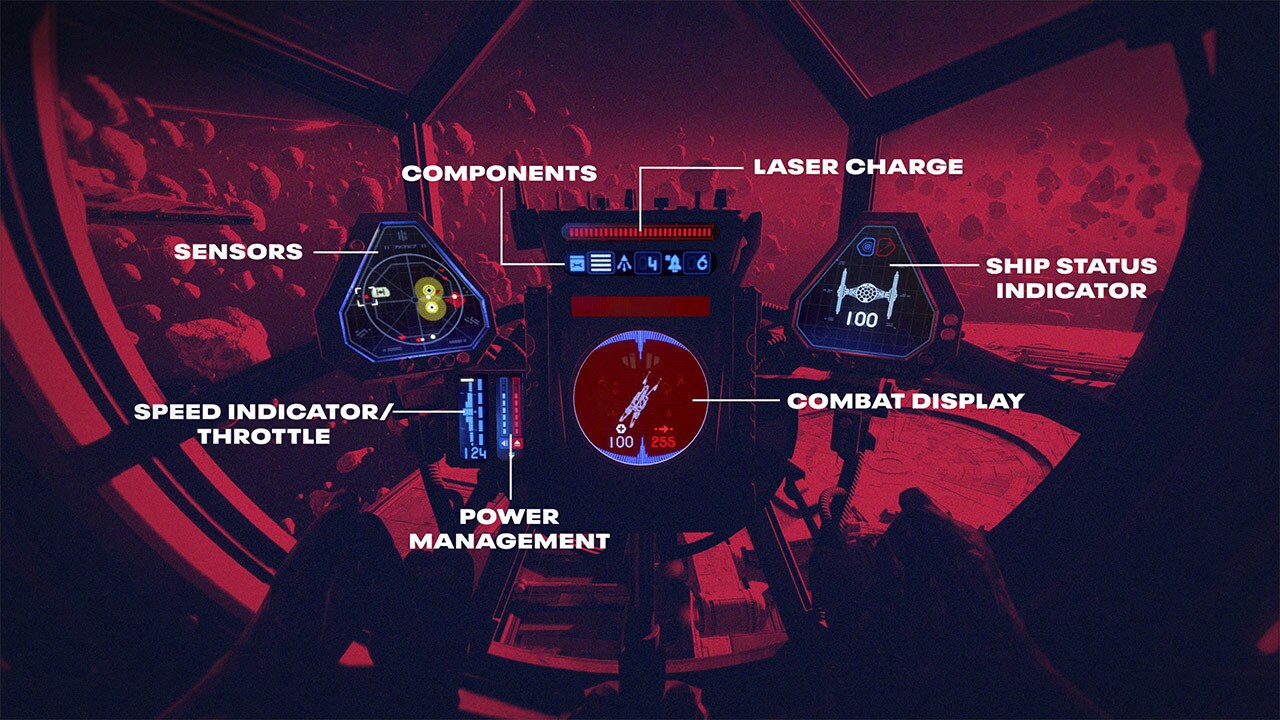 3. New gameplay details.
From actual cockpit readouts that you'll have to monitor to the subtle differences between the game's ships, Squadrons is completely immersive with great attention to in-universe detail. Plus, the team-centric missions of Fleet Battles mode looks like a dream come true for Star Wars flight fans.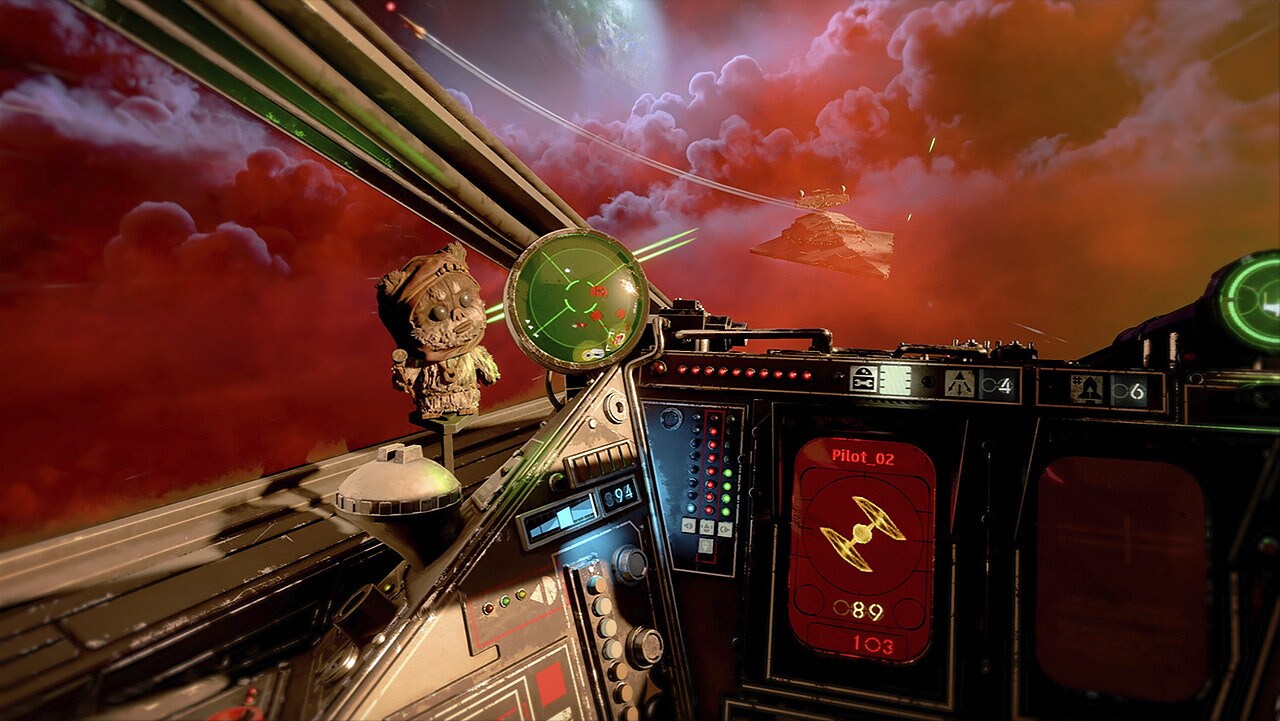 4. Custom cockpit swag.
It's exhilarating watching dogfights unfold from inside an X-wing or A-wing, but we also really love how this game lets us live our Star Wars dreams of being a Sullustan pilot in a custom-painted ship or a variety of other alien fliers. The spirit of authenticity and making it your own even includes custom trinkets like a sweet little Ewok bobblehead along for the ride on your dash.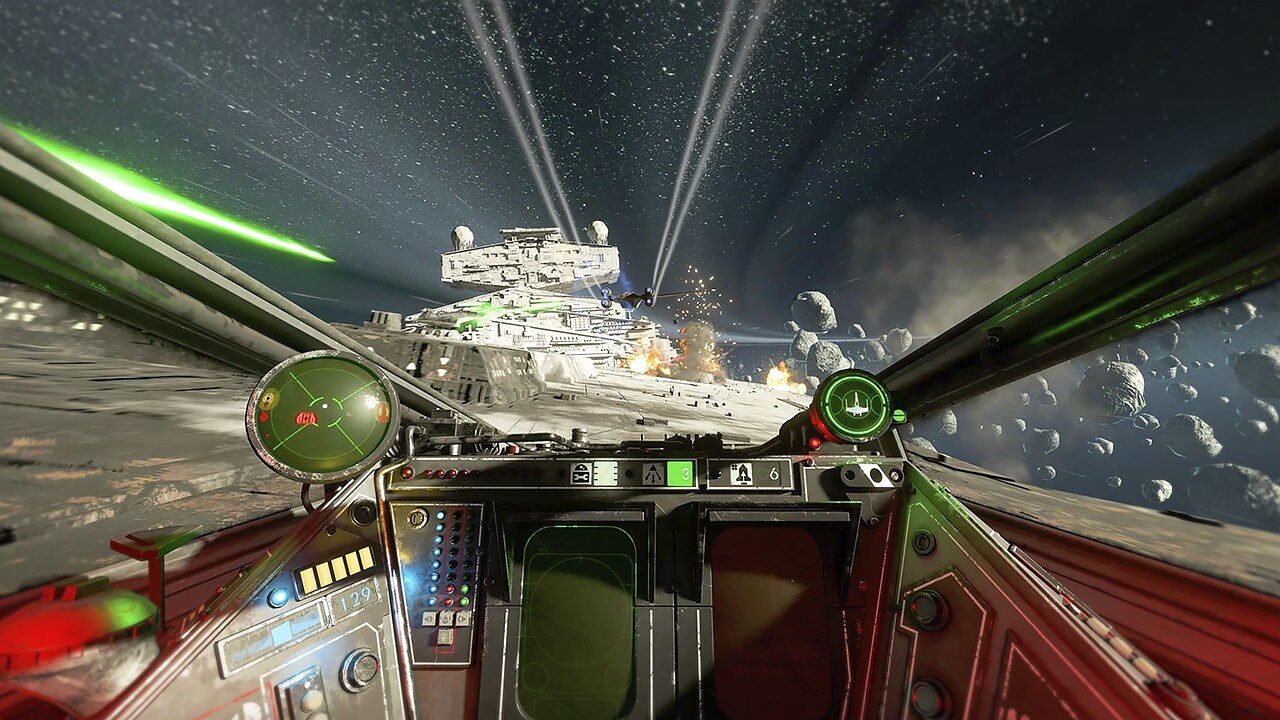 5. Head-spinning maneuvers.
Dramatic swooping maneuvers amid a pursuit through the hull of a Star Destroyer? We are here for it.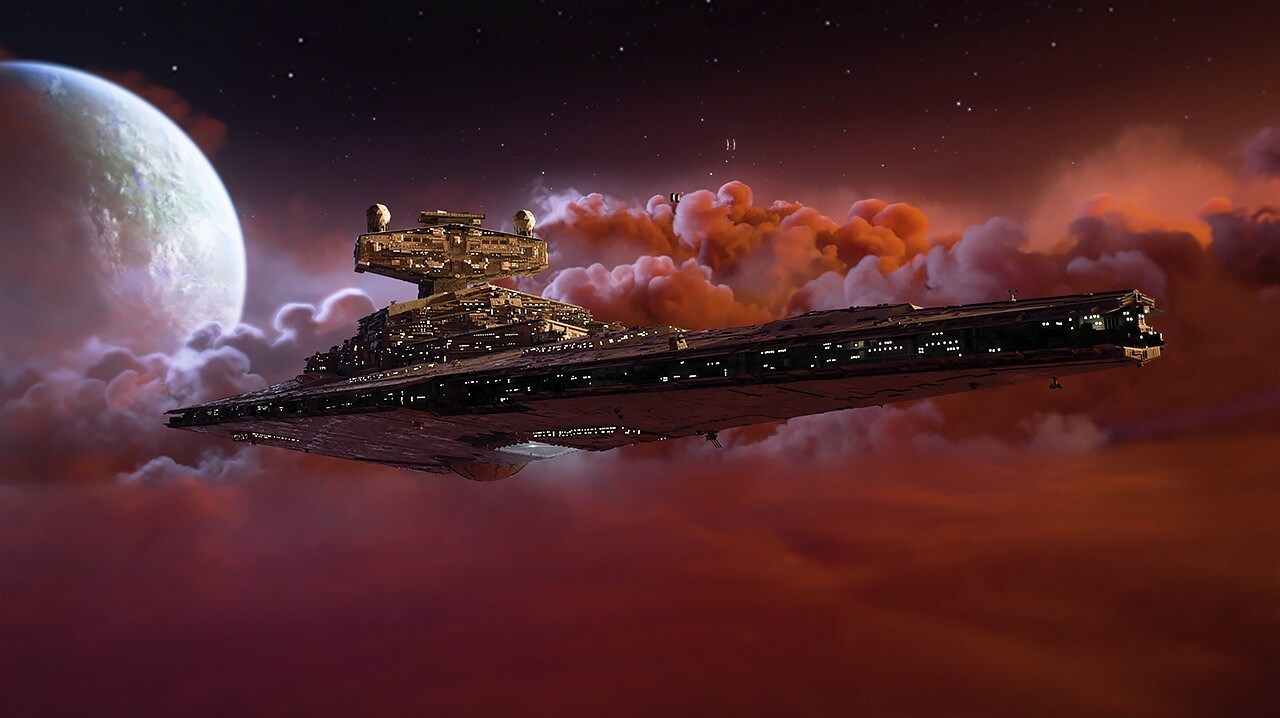 6. Gorgeous locales.
Soaring among the stars high above new locales including never-before-seen locations like the gas giant of Yavin Prime and the shattered moon of Galitan really makes for some spectacular sights. We just hope we don't get so distracted that we lose the battle.
Learn more about Star Wars: Squadrons on StarWars.com and check out the new gameplay trailer below!

Associate Editor Kristin Baver is a writer, host of
This Week! In Star Wars
, and all-around sci-fi nerd who always has just one more question in an inexhaustible list of curiosities. Sometimes she blurts out "It's a trap!" even when it's not. Do you know a fan who's most impressive? Hop on Twitter and tell 
@KristinBaver
 all about them.
Site tags: #StarWarsBlog