Get a sneak peek at the events that shaped the future captain of the Millennium Falcon.
Han lets out an invigorating yell. Then he leaps — equal parts daring and reckless — from a hovering ship to land on top of a moving train and we know, without a doubt, he's on his way to becoming the rogue we already know and love.
Today we got our first look at a new Solo: A Star Wars Story featurette, "Becoming Solo," packed with exciting new footage from the film, insights from the cast and creators, hints at events from the story, and so much swagger we listed it here twice.
Here are 5 things we love about "Becoming Solo," which you can watch below!
1. Han wouldn't be Han without Chewie, Lando, and of course the Millennium Falcon in his life.
Director Ron Howard says the story includes Han's first encounters with his best Wookiee pal and copilot Chewbacca, his beloved (and fast) ship, and the smooth-talking smuggler Lando Calrissian. As the man behind Lando himself, Donald Glover, notes, "We're meeting Han right before he becomes the Han that we know." We can't wait to come along for the ride!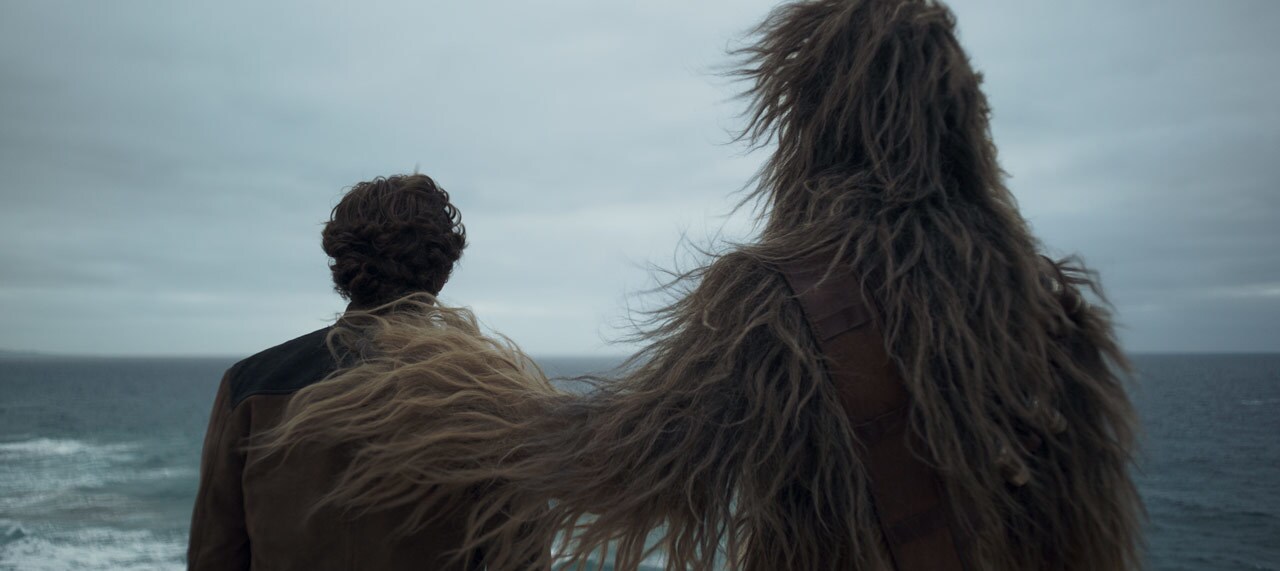 2. "You're gonna need a nickname, cause I ain't saying that every time."
The impish grin. The brash bravado that often ends in a quotable one-liner (like the one above uttered to Chewbacca). The good blaster by his side. That's Han Solo. We love the new footage here that showcases his swagger. And don't miss the shot of those lucky chance cubes hanging from his landspeeder.
3. Lando was always an old smoothie.
Every new glimpse of Lando reaffirms our belief that the ever-dashing man of a thousand capes was, and always shall be, the smoothest gangster around. That quick kiss of an alien hand here leaves us even more convinced.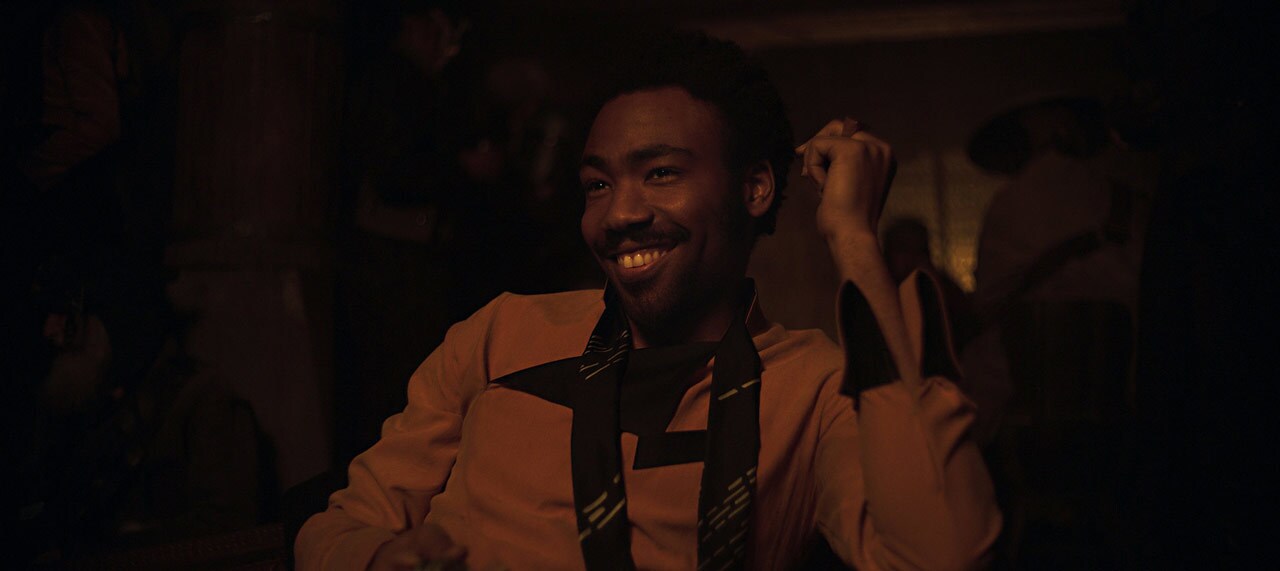 4. In a time when the Empire is in control of the galaxy, everyone is struggling just to survive.
There's a raw grittiness to the scenes that show Han in combat on the frontlines of battle, facing down alien creatures and other foes, and the dogfighting ships that are a hallmark of any Star Wars story.
5. It's a stunningly beautiful galaxy filled with awe-inspiring worlds to explore.
We can already see from the footage released so far that Solo continues the tradition of introducing bold visuals and fascinating new alien worlds.

Watch the featurette for yourself and let us know what your favorite parts are in the comments below!
Then check out Solo: A Star Wars Story in theaters May 25, 2018.
Kristin Baver is a writer and all-around sci-fi nerd who always has just one more question in an inexhaustible list of curiosities. Sometimes she blurts out "It's a trap!" even when it's not. Do you know a fan who's most impressive? Hop on Twitter and tell @KristinBaver all about them!