Check out some of the best Star Wars books for readers of any age.
With the release of Rogue One, the Star Wars cinematic universe made its first leap into telling stories that aren't, at least in part, centered around the Skywalker family saga. In Rogue One, we learned the story of the rebels who stole the Death Star plans and ultimately set the stage for the Empire's demise. But stories that explore the robust Star Wars universe aren't new -- Star Wars novels have been expanding the galaxy far, far away for decades.
Whether you're a Padawan reader or a lifelong bookworm, there's a Star Wars tale out there for you. Here's a look at some especially terrific examples of books that are sure to satisfy that Star Wars itch no matter what age you are.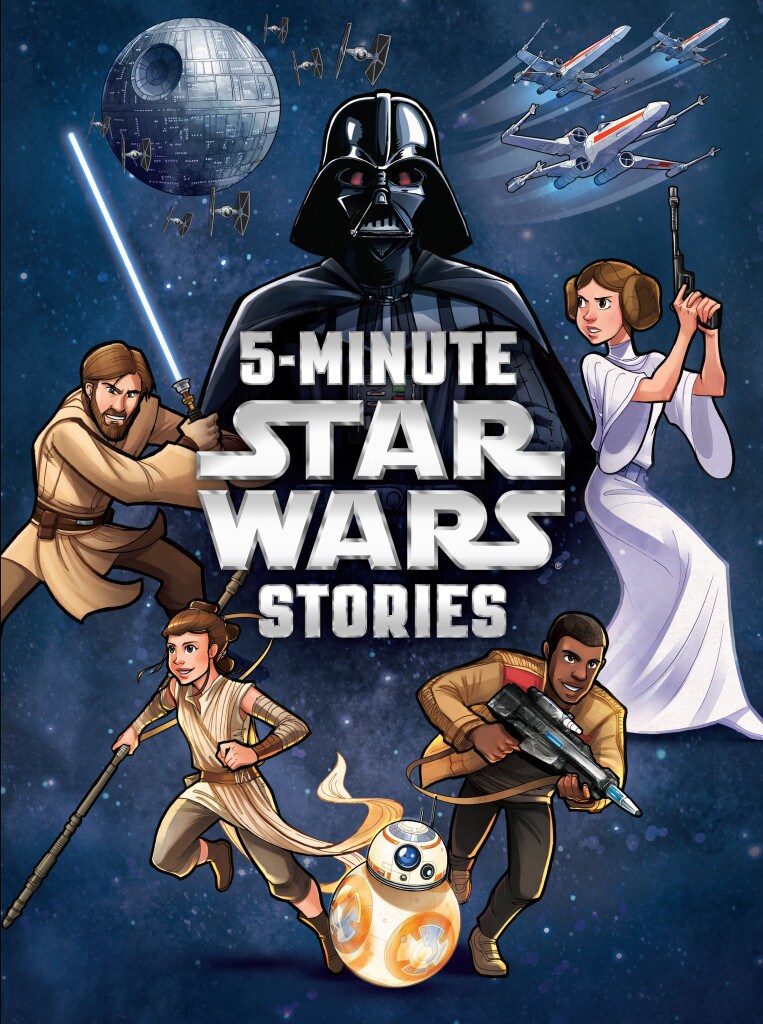 1. For readers in training: 5-Minute Star Wars Stories
This delightful collection retells some of the most vital moments in Star Wars history. Starting with The Phantom Menace and running all the way through The Force Awakens, these simple, illustrated stories are fun, engaging, and make for great bedtime stories -- and they also succeed by not revealing too much of what happens in the movies, as other books have done in the past. If you're looking to introduce your little one(s) to Star Wars, this is a great place to start.
Also worth checking out: Goodnight Darth Vader by Jeffrey Brown and the Star Wars Little Golden Book series.
2. For young readers: Adventures in Wild Space
This series of chapter books are excellent for beginning readers, giving them short, easy-to-read adventures that capture the charm and thrills of the Star Wars movies perfectly. When Milo and Lina's parents are abducted by the Empire, they embark on a dangerous mission to rescue them. The young siblings introduce readers -- young and old alike -- to new planets, new enemies, and new friends in their quest to fight back against the Empire and free their mother and father. There's some well-executed surprises in the series so far (only three of the six books have been released), accompanied by genuine heartwarming moments between Milo and Lina, who kids will find as heroic and likable as Ezra Bridger.
Also worth checking out: Star Wars: Jedi Academy by Jeffrey Brown and Jarret J. Krosoczka.

3. For pre-teens: Join the Resistance
Talk about pure fun. From Ben Acker and Ben Blacker, creators of the mega-hit podcast/stage production Thrilling Adventure Hour, comes a Star Wars tale that's a pinch of The Goonies, a dash of The Force Awakens, and a whole lot of heart. The book follows a ragtag group of pilots trying to find their footing in General Leia Organa's Resistance, but can't seem to help but cause more mischief than they prevent. It's a classic story of misfits coming together and proving their worth, and it totally works. (You can read StarWars.com's interview with Ben Blacker for more on the series.)
Also worth checking out: Before the Awakening by Greg Rucka.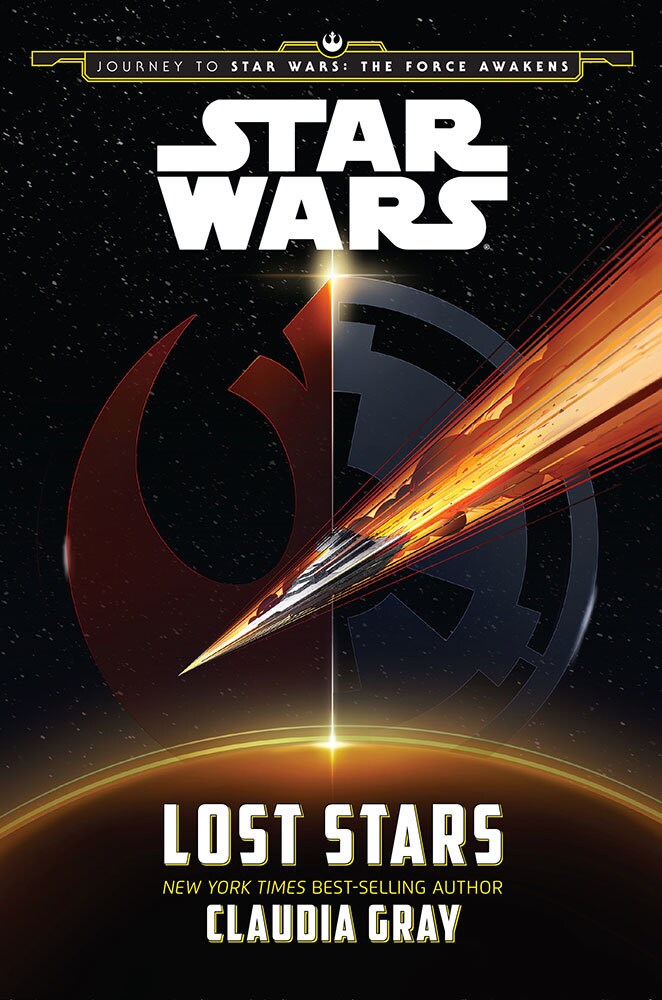 4. For young adults: Lost Stars
Whoever drafted Claudia Gray into the Star Wars universe deserves an award ceremony that would make the party on Yavin seem like a backyard BBQ. Gray has written two Star Wars novels (with a third, Leia, Princess of Alderaan, on the way), and they are excellent. In Lost Stars, Gray charts a course through the original trilogy's timeline, taking us from the early days of the Empire all the way to the Battle of Jakku. Seen through the eyes of Ciena Ree and Thane Kyrell, Lost Stars is a spin on Romeo and Juliet, except in this case the term "star-crossed lovers" is more literal than ever. Friends from a young age, Ciena and Thane's relationship evolves into a doomed love story when they end up on opposite sides of the galactic civil war. Lost Stars is a thrilling, inventive take on the Star Wars stories we love, experienced through a new set of eyes for a new generation.
Also worth checking out: Rebel Rising by Beth Revis.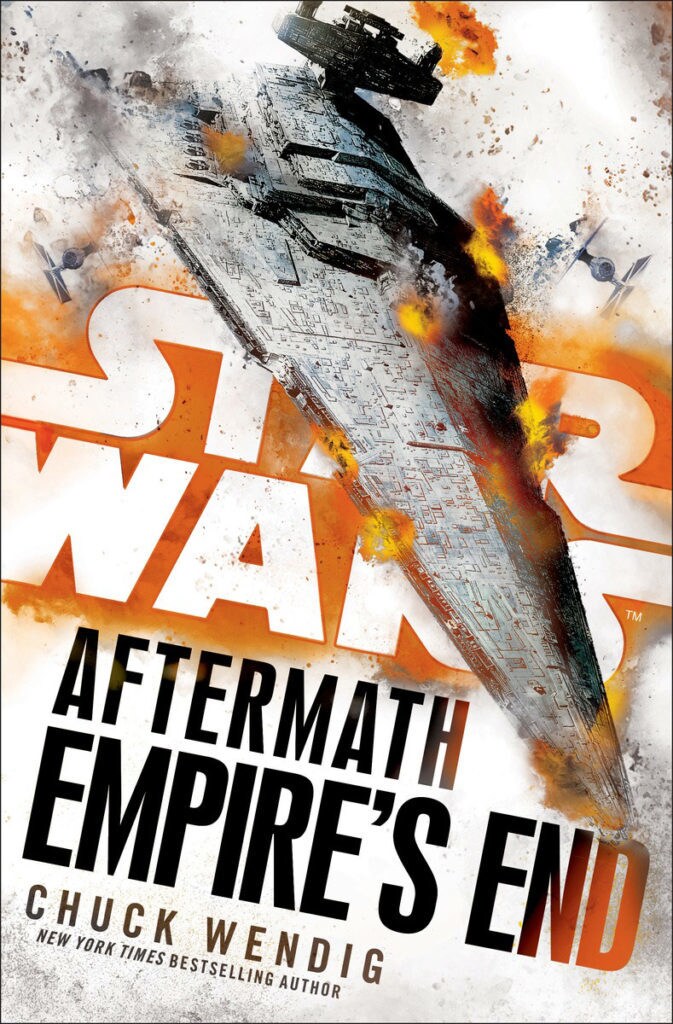 5. For adults: Aftermath
With the release of The Force Awakens, many fans were left to ponder what happened between Return of the Jedi and the latest Star Wars installment. A chunk of this gap is filled by Chuck Wendig's Aftermath trilogy, which takes place right on the heels of the destruction of the second Death Star. The first novel of the series, Aftermath, follows a ragtag group -- a rebel pilot and her son, a bounty hunter, and an Imperial deserter -- who are compelled to join forces if they want to escape the clutches of the Empire as it plots its next move in the space above the planet Akiva. Wendig balances a cast of new and old characters to great effect, delivering an action-packed story that fills in part of the post-Return of the Jedi story.
Also worth checking out: Battlefront: Twilight Company by Alexander Freed.
Want to learn some Star Wars book history? Check out 6 vintage Star Wars picture books!
Michael Moreci is a comics writer and novelist best known for his sci-fi trilogy Roche Limit. His debut novel, Black Star Renegades, is set to be released in January 2018. Follow him on Twitter @MichaelMoreci.