StarWars.com reports back from the amazing new hyper-reality experience.
Star Wars: Secrets of the Empire is a secret no more. The long-awaited hyper-reality experience from ILMxLAB and The VOID officially opened to the public this weekend at the VOID Experience Center in Downtown Disney at Disneyland Resort, and StarWars.com was there to try it out. Sporting headphone-equipped VR helmets and force-feedback vests, you and three friends go undercover as stormtroopers pre-Rogue One, with a mission to infiltrate an Imperial base on Mustafar and recover, well, some of the Empire's secrets. In short, Secrets of the Empire envelopes you and allows you to truly step inside Star Wars. It feels new and next level, and definitely represents a sea change for Star Wars storytelling. StarWars.com will have more on Secrets of the Empire in the coming days, but here's a spoiler: we loved it, and we have five reasons we think you will, too.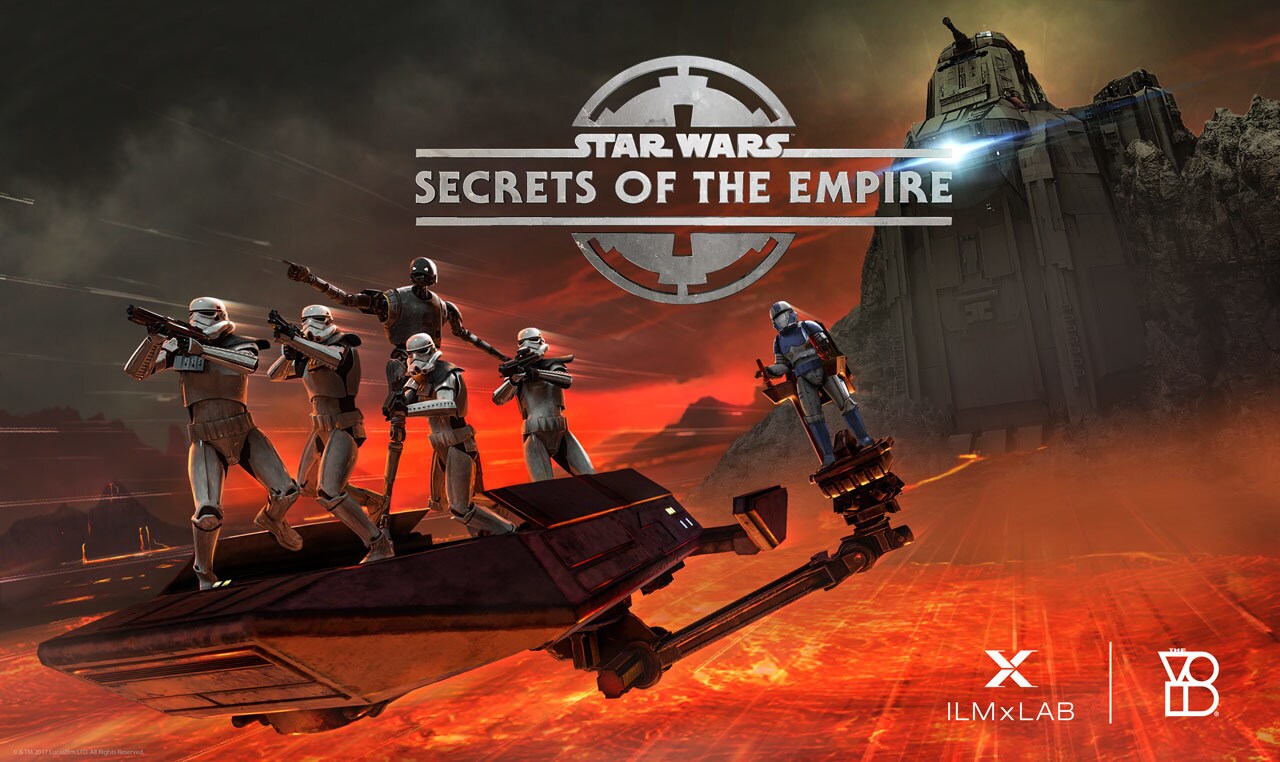 1. The sense of Star Wars authenticity.
Right from the beginning, Secrets of the Empire makes clear that this is an authentic Star Wars experience. Employees of The VOID call your group "rebels," never breaking the fourth wall. Before you even put on your gear, Captain Cassian Andor -- played by Diego Luna -- briefs you on your mission. Luna delivers your orders with an impassioned performance, and you quickly understand the stakes of what you and your crew are about to attempt. And once you start the experience, the detail and touches are as perfect as those in any Star Wars film. Gear is worn and scuffed. K-2SO, played by Alan Tudyk, guides you and, appropriately, mocks you when necessary. Switches and buttons and levers look like they were ported over from the Death Star. What all this does is make you believe you're in Star Wars, and it's incredibly effective.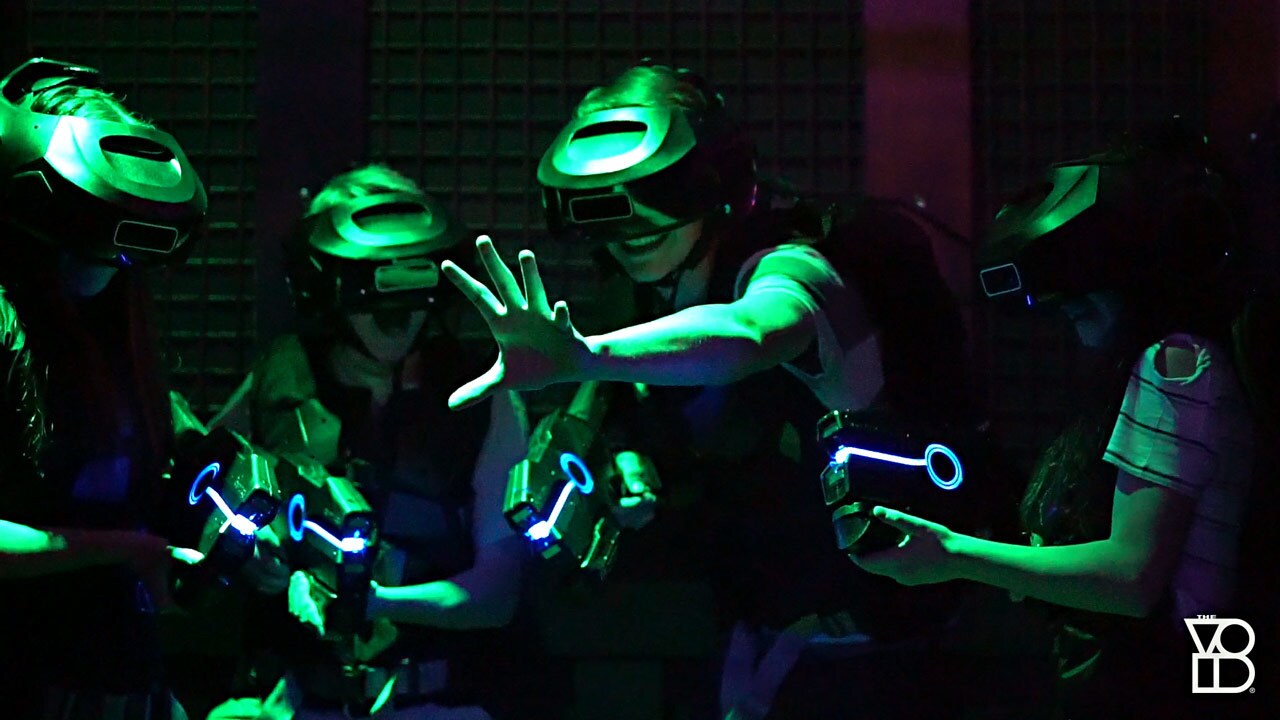 2. You can make it your own.
Without spoiling too much, let's just say that Secrets of the Empire is even more rewarding if you take chances. Can you blast that thing in the distance? Can you reach out and touch this droid...and feel it in the real world? What happens if you crouch here? Secrets of the Empire is linear, but it's not passive. Be brave, rebel, and experiment.
3. You can see and trigger Easter eggs!
Keep your eyes peeled while you're on mission. Secrets of the Empire is, to quote Luke Skywalker, full of surprises. The Star Wars Rebels Fulcrum symbol makes an appearance...and that's all we'll tell you here. You'll have to do your own Easter egg recon.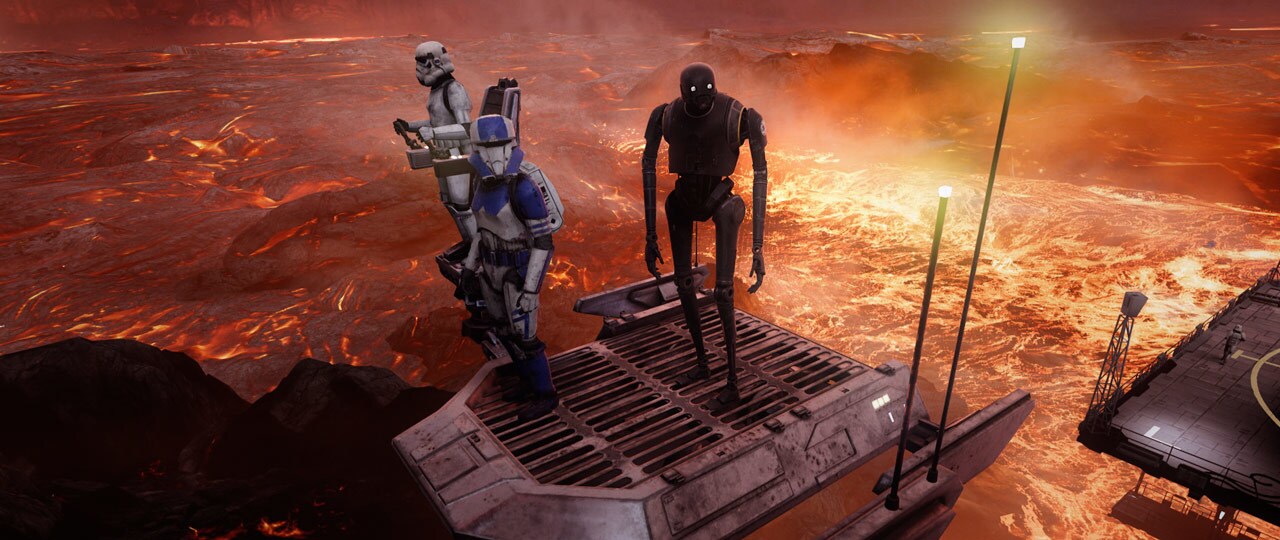 4. The "wow" moments.
Putting on your VR helmet and "seeing" for the first time -- your squadmates in stormtrooper gear, all looking around at each other in a Star Wars setting, and then gazing at your hands, which are now in gloves and armor. Grabbing your blaster rifle off the wall and taking your first shot. Feeling the heat of Mustafar's lava and smelling its burning air. Secrets of the Empire is filled with moments like these that wow and delight, and they're powerful for one reason: they're a dream come true for anyone who's ever played Star Wars in a schoolyard, imagining they were in a galaxy far, far away.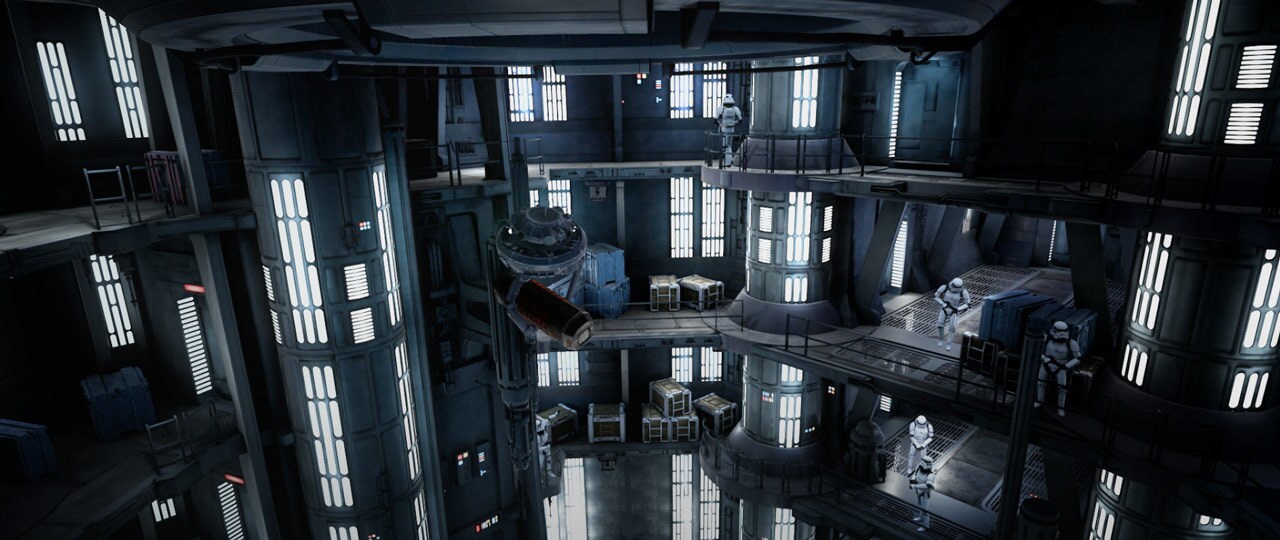 5. New elements of Star Wars lore.
Secrets of the Empire doesn't just stand on established Star Wars mythology. It adds to it. There's a major piece of lore introduced here, and you may want to stay away from spoilers. To see it revealed -- in a moment that you're actually in -- is special for anyone who considers themselves a Star Wars fan.
Tickets for Star Wars: Secrets of the Empire are on sale now at TheVOID.com.
Dan Brooks is Lucasfilm's senior content strategist of online, the editor of StarWars.com, and a writer. He loves Star Wars, ELO, and the New York Rangers, Jets, and Yankees. Follow him on Twitter @dan_brooks where he rants about all these things.
Site tags: #StarWarsBlog, #ILMxLAB