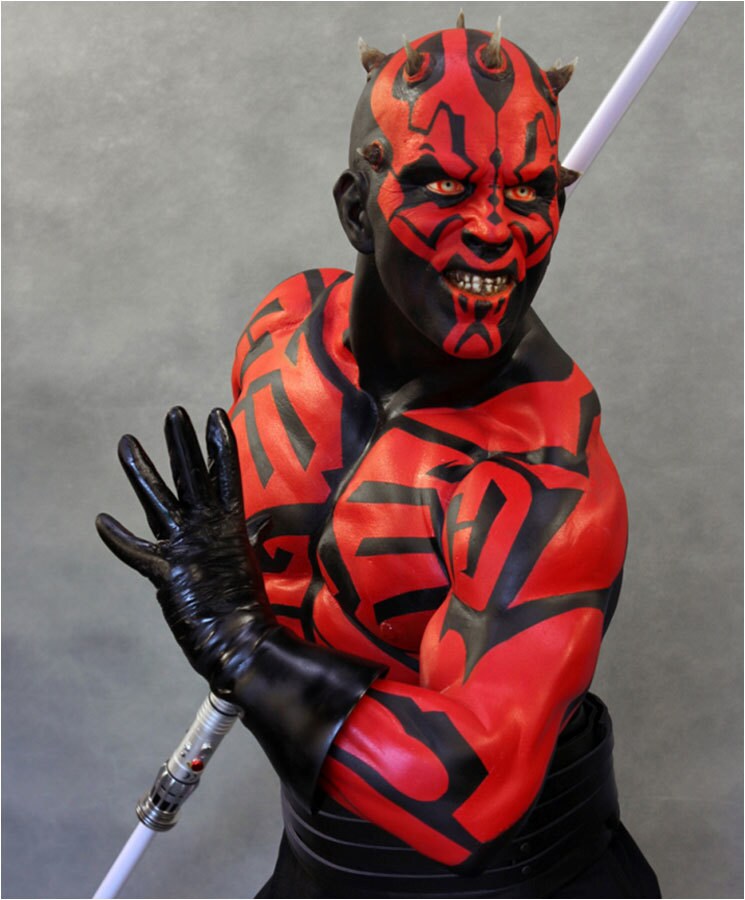 If you're a European Star Wars fan, this strikingly realistic statue of Darth Maul might look familiar – 15 of these bad boys were produced by Hasbro along with Lucasfilm and Studio Oxmox last fall to help promote the 3D release of Episode I earlier this year.
Now, Hasbro is going to award one lucky US fan with this extremely limited (and intimidating!) life-size Darth Maul statue signed by George Lucas himself! Specially marked packages of Vintage Collection figures and vehicles from Hasbro contain an entry form that can be used to enter the contest -- one grand prize winner will win the statue, and another one hundred first prize winners will receive a Force FX Lightsaber.
Better hurry though -- all entries must be received by August 31 2012. Get more info and a complete set of rules at www.DarthMaulGiveaway.com!