Lucasfilm's executive editor discusses Star Wars Storyboards and Star Wars Costumes, two new books featuring never-before-seen art and imagery.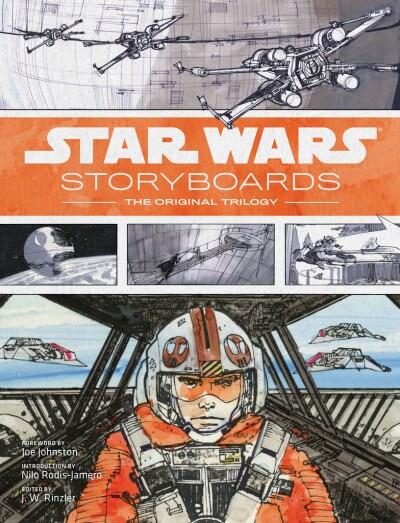 What's happening in nonfiction publishing? Let's see... Star Wars Storyboards: The Original Trilogy is out today. I think fans will love this one. We dug up quite a few never-seen-before and rarely seen storyboards by Joe Johnston, Nilo Rodis-Jamero, George Jenson, Alex Tavoularis, Paul Huston, Gary Myers, Dave Carson, et al. Plus Joe and Nilo, and Alex, and a few others, provide a kind of running commentary throughout the book. Plus, the book was designed by Abrams (thanks to designer Liam Flanagan and editor Eric Klopfer) in such a way as to really highlight each artwork. We even have, care of Alex, a few storyboards from the rescue of Deak Starkiller from the Imperial Cloud City prison of Alderaan -- from a moment in the screenwriting process when Luke had been turned into a girl (who looks like Leia). That is, George Lucas decided, just for a few weeks, that his main character would be a girl and not a guy. And that Luke/Leia would have quite a few adventures on Alderaan rescuing his/her brother, Deak, with the aid of Han Solo and a conceptual Chewbacca.
In fact, it was great to talk with Alex. I was very happy to have tracked him down thanks to some amateur sleuthing.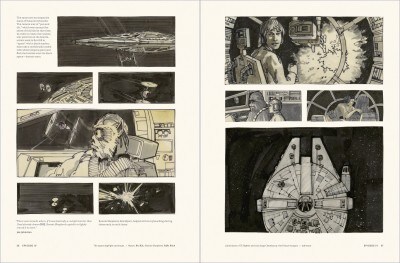 Meanwhile we wrapped what should be another fan favorite, Star Wars Costumes: The Original Trilogy, which comes out on October 28. Published by Chronicle, it's being packaged by Becker&Mayer!, who have made many books for us (The Jedi Path, Book of Sith, etc.) and who do a really, really fantastic job. They set up shop in the Lucasfilm Archives and re-created pretty much every classic costume in the building, from slave Leia to Luke's X-wing pilot outfit, to Boba Fett and Darth Vader to Han Solo and Chewbacca to Ackbar. They then took great photographs (thanks to Joe McDonald, ace photographer) and designed (thanks to Katie Benezra, who did The Making of Jedi) one helluva book. Masterminding it all was author Brandon Alinger and editor Delia Greve. Brandon did a lot of digging, coming up with more costume details than I ever thought possible, all illustrated via that stellar, new, hi-res photography.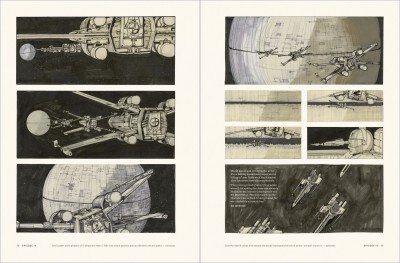 Brandon also conducted dozens of new interviews, sitting down with costume designer John Mollo in the UK, and going through the archives with costume designer Aggie Rodgers, who had a lot of great stories to tell. He also spoke with wardrobe supervisors, seamstresses, plastic shop boys, and of course Nilo Rodis-Jamero, who did the conceptual costume concepts for Return of the Jedi. Quite a few of his artworks were re-scanned for the book, too.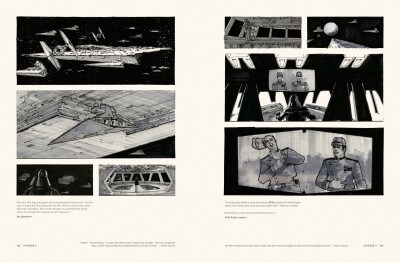 And...if that ain't enough, we're in the planning stages of the PR video sizzle this week for Jeffrey Brown's Goodnight, Darth Vader, the third in that series, after Darth Vader and Son and Vader's Little Princess. By the way, there's a fourth in the works, too. Goodnight is a bedtime book, and tells the humorous stories, in rhyme, as many Star Wars denizens hit the sack. My favorite is the Emperor, who has a habit of talking in his sleep, or the battle droids who have to say goodnight to hundreds of their co-workers. As usual, Jeffrey gets the tone just right.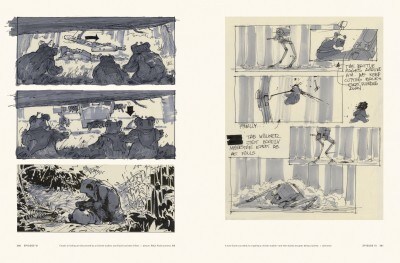 I'm sure there's more, but can't write anymore, so till next time.