StarWars.com speaks with the creators of Star Wars in the Classroom!

One of the more memorable scenes in the Star Wars franchise is arguably towards the end of A New Hope when all wings report in (no doubt, the music and dialogue is dancing through your head as you read this).  Before Red Leader asks the pilots to lock S Foils in attack position, Luke Skywalker proudly (yet cautiously) reports in, "Red Five standing by."  Popular Culture was introduced to the Rogues, a team of dedicated individuals determined to make a difference in their collective world.
Star Wars in the Classroom is a fantastic website that has taken this concept and applied it to education with spectacular results.  They have created a network of educators who seek to amalgamate that galaxy far, far away into the classroom setting: meet the Rogues!  From their website:
The Rogues are an elite group of educators who seek to make learning more fun and exciting by integrating the Star Wars saga into their curriculum.  We call ourselves the Rogues because we break educational protocol to bring Star Wars and learning together.
As a proud member of the Rogues myself (Blue Leader standing by!), I believe strongly in what Star Wars in the Classroom and Star Wars.com are doing to promote education.  I asked Thomas Riddle and Wes Dodgens, the talented and passionate creators of Star Wars in the Classroom, to provide some background on the Rogues for Star Wars.com.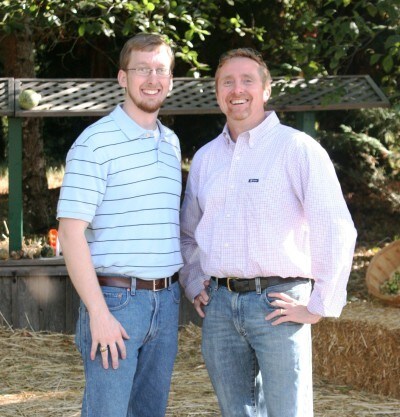 StarWars.com: How did this concept come to life?  What inspired it, and helped bring it to fruition?
Thomas: Star Wars in the Classroom was born out of our other project, Adventures in Learning with Indiana Jones (indyintheclassroom.com). We launched that initiative in 2007 in preparation for the release of the Adventures of Young Indiana Jones DVD series.   We actually had more teaching materials related to Star Wars than Indy, but for a number of reasons, we decided to wait on creating a Star Wars-themed site until we felt the time was right. That was at the end of 2012 when we launched Star Wars in the Classroom.
Wes: The idea for the Rogues began on a recent road trip (March, 2014) Thomas and I took to Missouri to attend the "The What if...?  Conference."  On the way to MO, we had plenty of time to talk and re-evaluate our strategy for bringing more visitors to our website in an effort to promote using Star Wars as a learning tool.  We struck on the idea of opening up our website [Star Wars in the Classroom] and becoming a hub for educators who use Star Wars to connect with each other.  We arrived at the name, "The Rogues" pretty quickly, believing their expertise and deviance from the norm represented ourselves and other educators who teach with Star Wars.
StarWars.com: What has the response been like?
Wes: The Rogues has been live for just over a month and the response has been great considering we're totally reliant on social media for spreading the word. Through social media we've made a lot of great friends who have assisted us in letting educators know about The Rogues.  These include: Coffee with Kenobi, Full of Sith, <Flipped Learning Network, Far Far Away Radio, and TeacherCast.  We're currently (5/24) at forty Rogues (counting leaders and spec ops).  I know there were times when Thomas and I felt like we were the only people in the world doing this stuff.  It's thrilling to see that we're not!
StarWars.com: What are you looking for in a Rogue?
Thomas: I'm a firm believer in collaboration and realized that we could tap into the power of social media to bring together like-minded teachers who, like ourselves, used Star Wars in their classrooms. Timing is everything. We knew excitement would be growing for all things Star Wars, so in March, we decided to create our own PLN (Professional Learning Network). That, of course, was The Rogues.  We're hoping to identify those teachers who are currently teaching with Star Wars or would like to learn how. We're looking for teacher leaders who are open to challenging the status quo, are open to sharing ideas, and who believe in the power of collaboration.
Wes: A Rogue needs to be a current or former educator from any level and content area who uses or wishes to use the Star Wars saga for the purposes of teaching and learning.  We hope to connect with educators who already use Star Wars in creative ways, but we're equally excited to find educators who are curious about how to teach with Star Wars.
StarWars.com: While the goal is collaboratively focused, what else do you hope the program will achieve?
Thomas: We hope to create a platform through which teachers can share ideas with one another. We also hope to grow our community service initiative, "Serve Like a Jedi," by encouraging people to tap into the power of Star Wars fandom for helping others. There are a few other ideas that we hope to launch soon, too. Our goal would be to grow it into sort of a clearinghouse for resources and information related to teaching, learning, and growing with by Star Wars.
Wes: First, our goal is to connect teachers who already use Star Wars in the classroom.  Secondly, I hope The Rogues introduces educators around the world to the idea of teaching with Star Wars.  It's truly an inspiring and humbling realization to know that something you've created is being utilized by teachers and students all over the world!  Above all, we want to share the concept of teaching with Star Wars and help educators and students have more meaningful classroom experiences.
StarWars.com: How did Vanessa Marshall & John Morton get involved?
Thomas: The Rogues will always be comprised of educators (teachers/admin/district level/etc.), yet we've also expanded to include those who believe in the educational value of these stories, yet aren't in the classroom. These are members of our Spec Ops Team. Spec Ops are uniquely positioned within the Star Wars community and have a lot to offer teachers and learners of all ages with their experience and insight. I reached out to both of them through Twitter, just following and all, and they were kind enough to respond. Each indicated that they were supportive of our educational efforts. They're really wonderful people; I can't say enough good about them both.   They both have a real passion for helping others and we hope that The Rogues will serve as another platform for them to do so.  Of course, I would be remiss if I left out Ian Doescher and Janice Liedl. We're thrilled to have their knowledge and expertise supporting us as well!
StarWars.com: What has been the most surprising thing about the program?
Thomas: I believe the most surprising thing has been just how quickly everything has grown. We gained a lot of momentum with Matt's Huffington Post article and with interest in our Serve Like a Jedi idea. That brought new followers (including new interested teachers)  as well as invitations to discuss our work on several podcasts.   All of this has greatly assisted us with spreading the word about what we hope to accomplish through The Rogues and  Star Wars in the Classroom.
Wes: I have been most surprised at how fast things have grown and how much interest The Rogues has generated in such a short time.  I have also been surprised at the number of educators who responded to the call.  Thankfully, we have a good sized community of educators growing.
StarWars.com: What can we look forward to from the Rogues in the future?
Thomas: We hope that we'll continue to grow our numbers and attract others who can have a positive impact on children around the world. We are already having a global reach with teachers in Germany, the Philippines, Canada, and Australia joining their colleagues here in the US. Also, look for new content this summer as we begin planning with our fellow Rogues for next school year. With new content to tap into, from the highly anticipated Del Rey novels to Disney XD's Star Wars: Rebels, we will be busy developing new ways to inspire learning with what promises to be truly exceptional stories.
Wes: We're tossing around the idea of trying to connect Rogues via a monthly Twitter chat.  We're also considering adding a website forum where ideas and collaboration can be sparked any time by, not only the Rogues, but anyone who wishes to join in on the conversation.  We're also looking forward to the exciting stories to come from the new trilogy, standalone films; the Star Wars universe will continue to provide even more classroom content to an already limitless number of educational benefits of using the saga in the classroom.
If you are interested in learning more about the Rogues, or want to become a member of this network of Star Wars educators, follow the link here!  Thanks to Thomas Riddle and Wes Dodgens for their time and enthusiasm.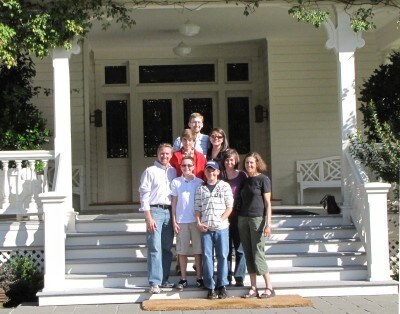 Dan Zehr is a high school English teacher with an MS in Teaching and Learning.  He also runs Coffee With Kenobi (with co-host Cory Clubb), a Star Wars Podcast that analyzes the saga through critical thinking, analysis, interviews, and discussion,  and is a proud member of the Rogues (as Blue Leader), a network of teachers that incorporate Star Wars in the Classroom.