Let the Wookiee win for a good cause when Lucasfilm and Star Wars: Force for Change team up to donate up to $1 million to UNICEF. #RoarForChange
This Star Wars Day, you can be a Force for good while unleashing your best Wookiee roar!
Lucasfilm and Star Wars: Force for Change today announced Roar For Change, a global challenge in support of UNICEF that invites fans to share their own version of Chewbacca's fearsome roar on social media. For each public post, like, or share on Facebook, Instagram, or Twitter that includes #RoarForChange between May 3 - 25, 2018, Star Wars: Force for Change U.S. will donate $1 to UNICEF USA, up to $1 million. Funds will be used to support UNICEF's lifesaving work for children around the world.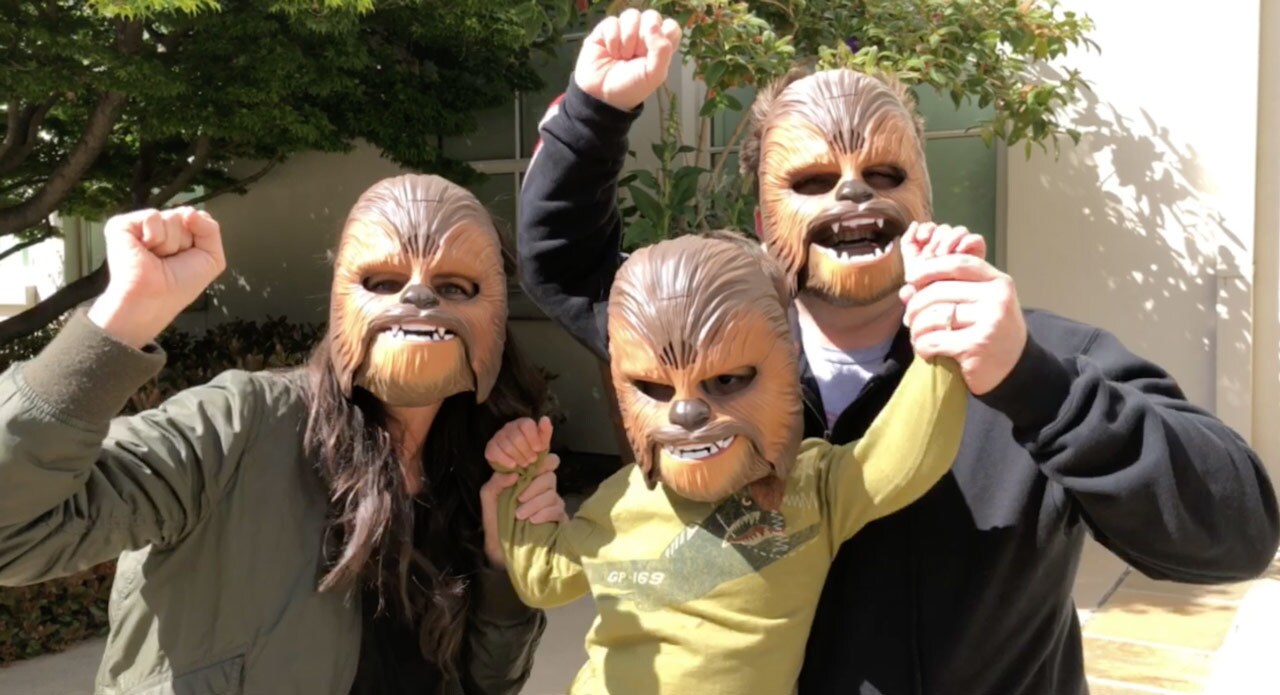 Simply share your best Chewbacca impersonation, try donning a Hasbro Electronic Chewbacca mask, or create a Dubsmash using one of Chewbacca's best-known roars from the Star Wars saga, available now on the app homepage.
As this campaign kick-off video notes, Chewbacca may be a bit of a diva on set according to his Solo: A Star Wars Story co-stars and director Ron Howard, but beneath the furry façade and gruff carpet-like exterior, he has a heart of gold.

The fun continues tonight when fans attending Disneyland After Dark:
Star Wars
Nite gather for an epic celebration worthy of Kashyyyk for park-wide Wookiee roars. On May the 4th, guests at the Disney Store in San Francisco can meet Chewbacca in the fur and roar alongside the legend himself. And stop in anytime May 4 – 6 and roar in a Disney store nationwide to receive 10% off your
Star Wars
purchase after posting on social media using #RoarForChange.
Find out more about the campaign here.
Solo: A Star Wars Story arrives May 25, 2018.
StarWars.com. All Star Wars, all the time.
Site tags: #StarWarsBlog, #ForceForChange