Plus, a new Ewok joins Mattel's plush line inspired by the Star Wars Kids series.
Get ready to learn how to tame a tauntaun and mend a rambunctious rancor's favorite toy.
Star Wars Galactic Pals, Lucasfilm's series of animated micro-shorts, is back with brand-new episodes on StarWarsKids.com. A spinoff of the adventures of the droid SF-R3 ("Aree") in Star Wars Galaxy of Creatures, Galactic Pals joins M1-RE ("Miree"), another member of the Galactic Society of Creature Enthusiasts, as she looks after and studies ornery Ortolans, fussy Hutts, scavenging Jawas, and more creatures and aliens aboard the Youngling Care Space Station.
You can watch the original trailer below, and the latest  episodes teaching younglings all about caring for a hungry tauntaun and a roughhousing rancor.
In the newest installments in the series, Miree will look after a variety of galactic younglings, including Ortolans, Gungans, tauntauns, rancors, porgs, and Loth-cats. Visit StarWarsKids.com for  new episodes and compilations each Tuesday through November 15, as well as coloring sheets, activities, and more.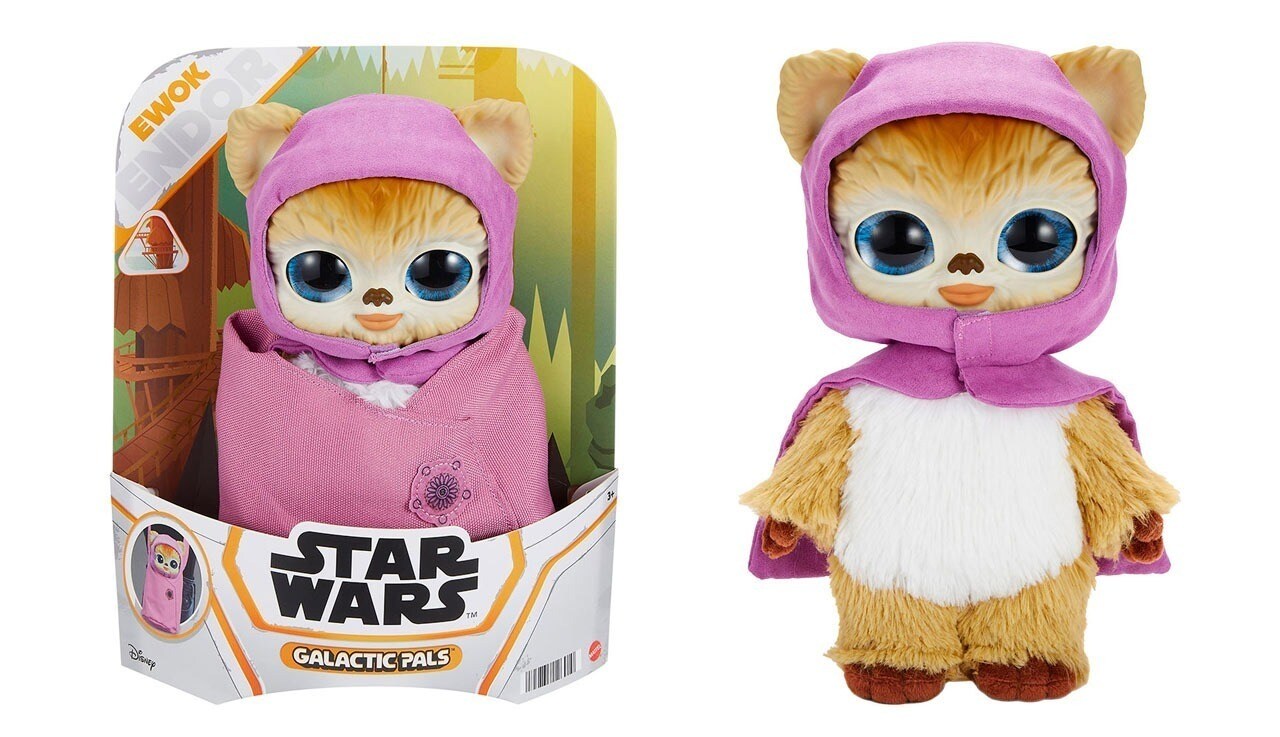 And joining Mattel's adorable assortment of Star Wars Galactic Pals-inspired plush, including a Wookiee and a Rodian, is a new Ewok youngling, inviting fans to put their Star Wars knowledge to use through the magic of play. The pink-hooded Ewok plush is now available at Target.
Learn more about Star Wars Galactic Pals and the Star Wars Galactic Pals-inspired plush.