The rebel fleet is ready to make the jump to Europe!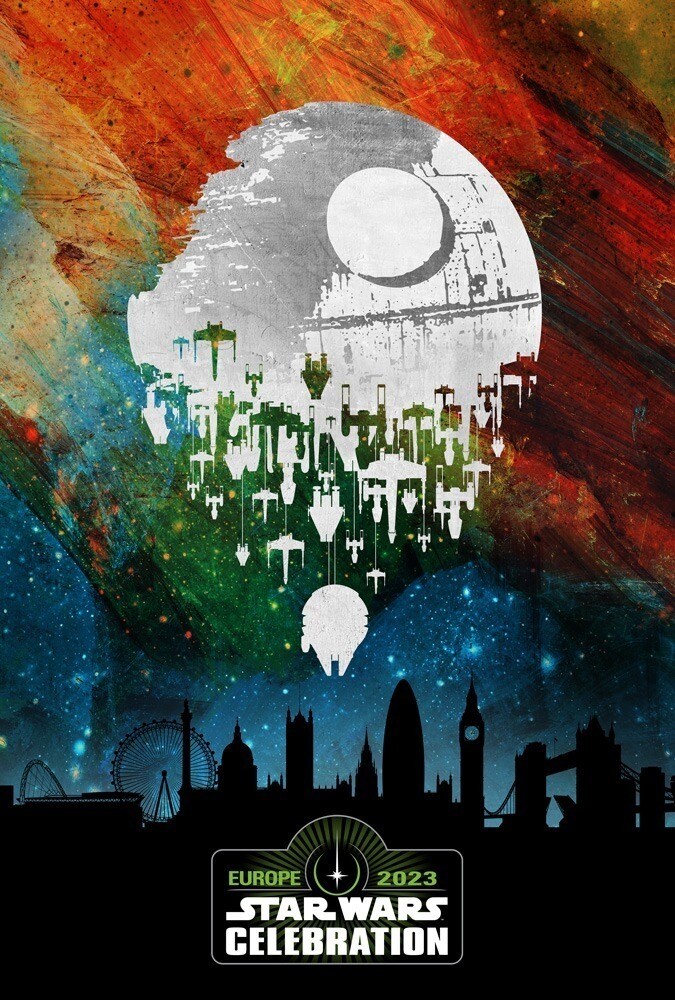 Next spring, the Rebellion is landing in London.
Today Lucasfilm and Reedpop unveiled the key art for Star Wars Celebration Europe 2023, featuring a fleet of rebel ships, led by the Millennium Falcon, on course for the London skyline in a nod to Star Wars: Return of the Jedi, which marks its 40th anniversary next year. Amid the colorful backdrop the ominous silhouette of the second Death Star looms.
A limited number of tickets are still available for the four-day fan event, which will be fully operational next April at the ExCeL London. And keep your eyes on StarWars.com as we get closer to the main event and begin announcing exclusive merchandise, panels, and special guests! Official Pix will once again manage all autograph guests at the show. Stay tuned for mail-in and reservation details as well as more exciting announcements about other celebrity guests slated to appear.
Check out StarWarsCelebration.com for more information.
Star Wars Celebration Europe 2023 will be held April 7-10, 2023, at ExCeL London in England.