Celebrate the 40th anniversary of Star Wars: Return of the Jedi in style!
We will soon learn to appreciate Jabba the Hutt.
StarWars.com is excited to announce the first in a series of Marvel comic book one-shots that celebrate the 40th anniversary of Star Wars: Return of the Jedi next year, Star Wars: Return of the Jedi - Jabba's Palace #1, with a reveal of the cover art by Ryan Brown below!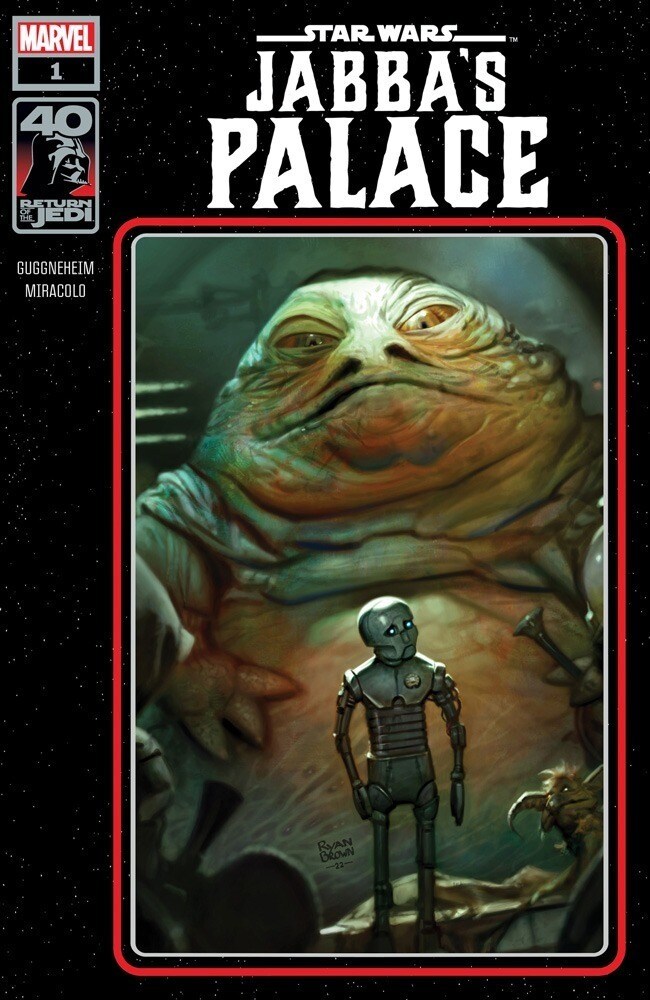 Here's the official solicit text for the issue, written by Marc Guggenheim and illustrated by Alessandro Miracolo, ushering in a series that will spotlight Jabba as well as other fan-favorite characters and groups from the beloved film.
STAR WARS: THE RETURN OF THE JEDI - JABBA'S PALACE #1
MARC GUGGENHEIM (W) • ALESSANDRO MIRACOLO (A)
Cover by RYAN BROWN
THE 40TH ANNIVERSARY CELEBRATION OF RETURN OF THE JEDI BEGINS HERE!
WHO IS PLOTTING TO OVERTHROW JABBA THE HUTT?
Jabba's palace is one of many places to find the vilest of scum and villainy relaxing, wet their whistles and indulge their vices…who would ever want that to end? Well, SOMEONE has Jabba in their sights!
Beginning a series of One-Shots spotlighting the RETURN OF THE JEDI era, Marc Guggenheim (HAN SOLO & CHEWBACCA) and Alessandro Miracolo (OBI-WAN) bring you a tale of Jabba's Palace you won't soon forget!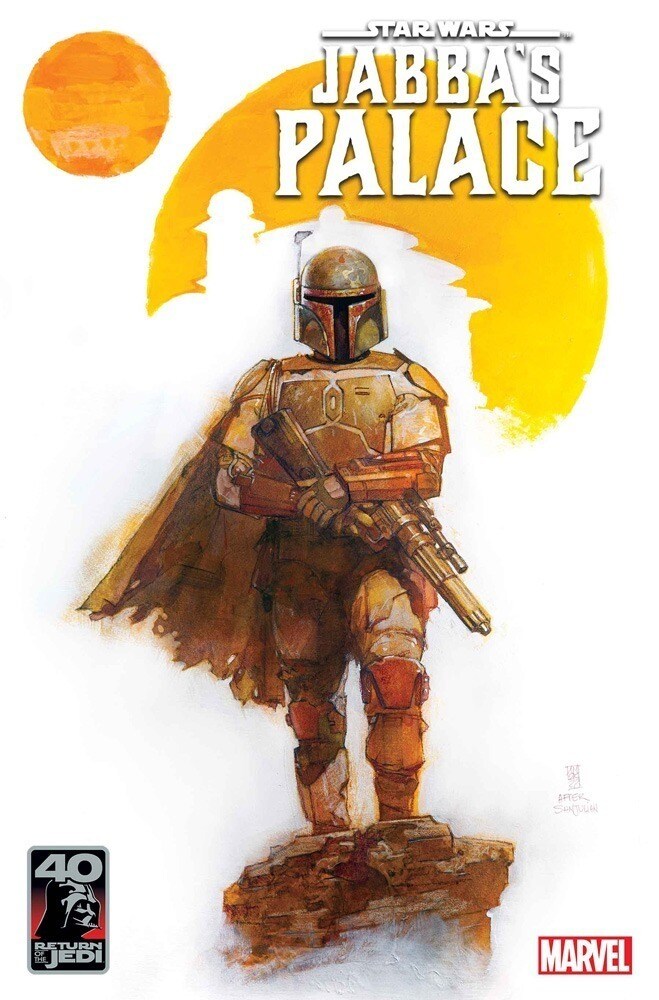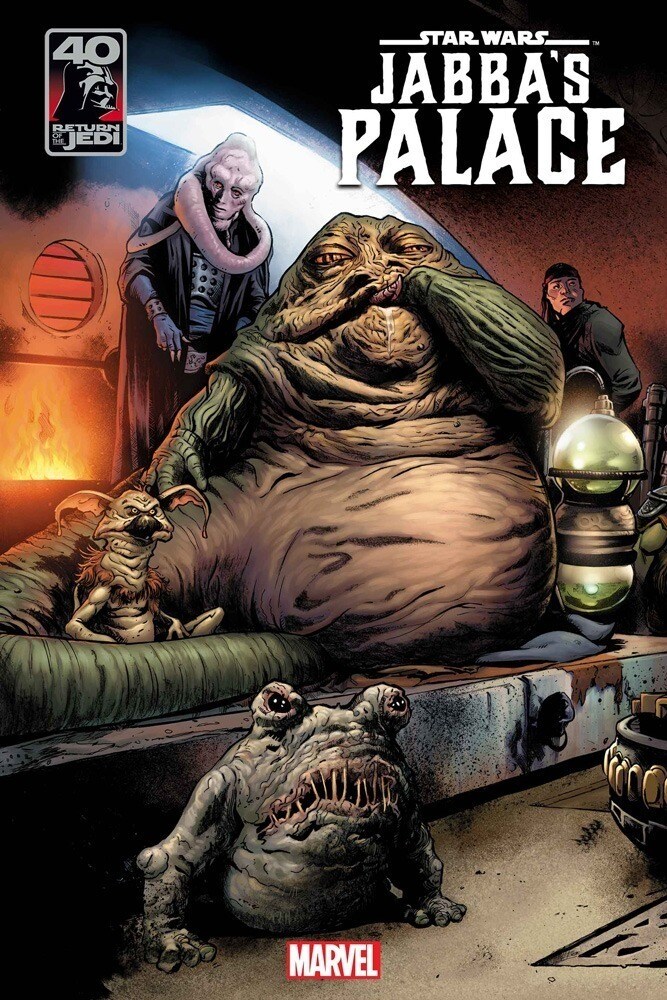 Plus, check out two of the issue's variant covers, one featuring Boba Fett by Alex Maleev and the connecting variant cover by Lee Garbett.
Take a closer look at other Marvel comics headed to store shelves this February.