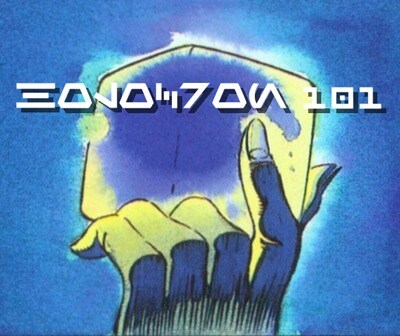 It has been five years since I last attended attended a Star Wars Celebration and I am more excited than ever to be making the trip to Orlando this year. With the big event just around the corner, here are some of the places you'll definitely be able to find me.
My main panel at Celebration will be The Holocron 101 presentation I'll be doing at Star Wars University (W300) on Friday from 10:30 – 11:30 am. I gave a glimpse of the Holocron database at CIV in Indianapolis, but this time around I'll be taking the time to give a complete overview of the Holocron's history, its development, and how I use it in my day-to-day work. Much of this is the same introduction to the Holocron that I give to actual Holocron users at Lucasfilm. What sets Star Wars apart from other franchises is that we develop a singular continuity across all forms of media, whether it be the films, TV series, video games, novels and comics, and the Holocron is a key component to Lucasfilm being able to do this. There's been a lot of talk in recent years about this type of "transmedia storytelling" and I'll be able to share some insight as to how we've been doing it for years the Star Wars way.
In addition to my Holocron panel, here are some of the other panels I'll be on:
StarWars.com and Beyond
Collecting Stage (W303 ABC), 11:30 am - 12:30 pm
I'll share what insights I have being both a current contributor to the starwars.com blog, and as a frequent poster to the previous incarnation of the blog and the message boards.
Star Wars Insider Interactive Panel
Collecting Stage (W303 ABC), 7:00 pm - 8:00 pm
Be ready with your "Ask Lobot" questions for me to answer, live and in-person.
FRIDAY
Star Wars Obscure Character Face-Off
Fan Stage (W311 ABCD), 3:30 pm - 4:30 pm
I look forward to meeting the folks of the Star Wars in Character podcast and to finally know which obscure character will reign supreme in what looks to be a very fun panel.
SATURDAY
Star Wars Audio Books Behind The Scenes
Star Wars University (W300), 5:00 pm - 6:00 pm
When the people behind the Star Wars audio books have questions about pronunciations, they come to me. Join me in finding out what else goes on behind the scenes.
SUNDAY
Championship for Galactic Star Wars Trivial Dominance
Fan Stage (W311 ABCD), 3:30 pm - 4:30 pm
I'm pretty sure I can't be a participant in this contest. At least pretty sure. Either way, this is something I don't want to miss.
These are just some of the places that you'll be able to find me at Celebration VI. And if you see me on the exhibition floor, playing laser tag, or sitting next to you at one of the other panels not listed here, don't hesitate to ask me a Star Wars question.
See you in Orlando.
Leland Y Chee is the Keeper of the Holocron at Lucasfilm and writer of the Star Wars Insider magazine "Ask Lobot" feature. Send your "Ask Lobot" questions to starwarsinsider@titanemail.com. Also, you can follow @holocronkeeper on Twitter.