Find out when the next batch of tales — including a Life Day special — arrives on Disney Junior and Disney+.
Kai, Lys, and Nubs are back.
Our favorite younglings and their friends will return when new episodes of Star Wars: Young Jedi Adventures arrive November 8 on Disney Junior and Disney+, it was announced today. Among the upcoming installments is a Life Day special, which finds series stars Kai, Lys, and Nubs, along with Masters Yoda and Zia, on a trip to Kashyyyk to celebrate and learn more about the Wookiees' holiday traditions. In addition, even more episodes of Young Jedi Adventures Season 1 are confirmed for 2024.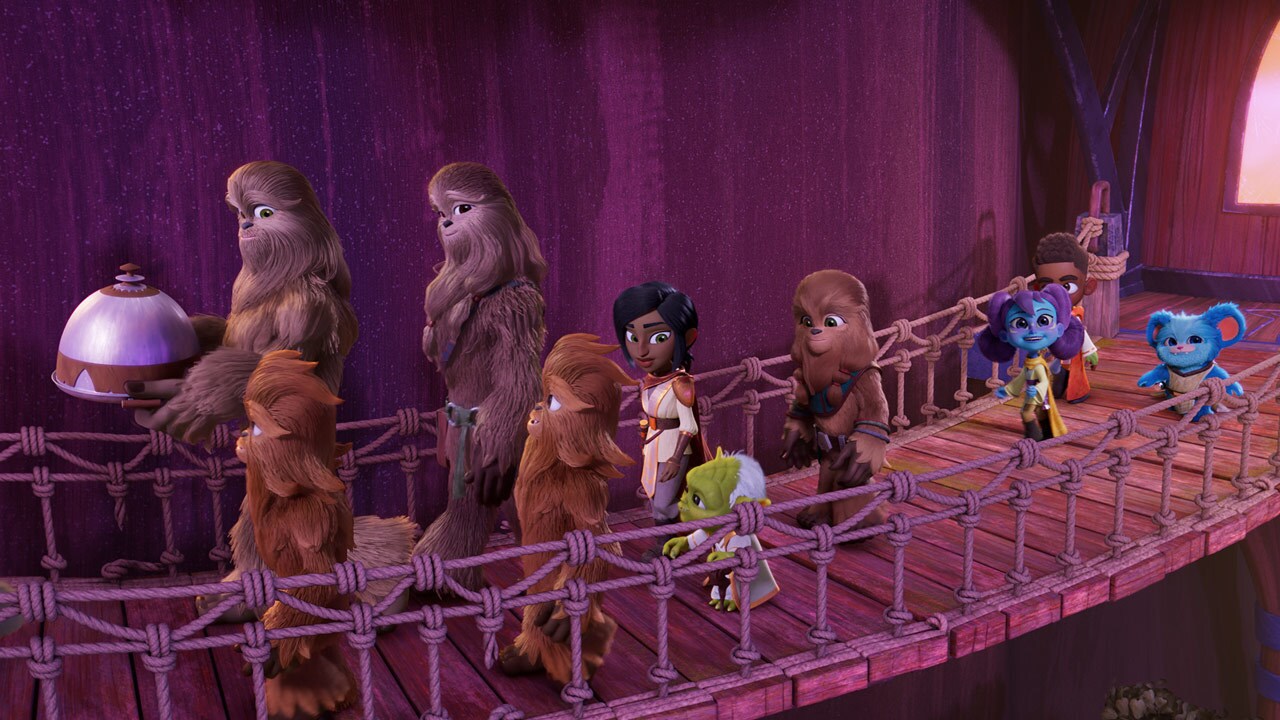 Set 200 years before Star Wars: The Phantom Menace and during the High Republic era, Young Jedi Adventures follows Jedi younglings as they study the ways of the Force, explore the galaxy, help citizens and creatures in need, and learn valuable skills needed to become Jedi along the way.

For more on Young Jedi Adventures, the first Star Wars animated series for preschool-age fans, check out StarWars.com's interview with the show's creators.