The writer-artist will tell an original tale, kicking off a series of stories from different creators.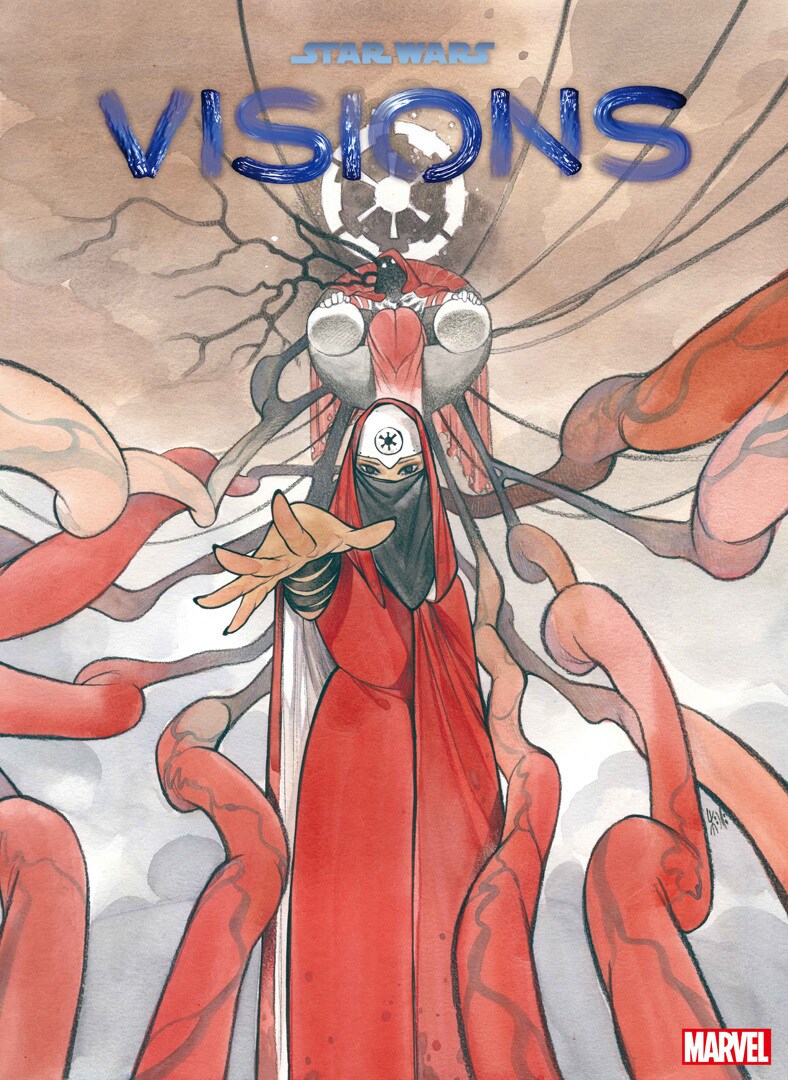 Superstar comics creator Peach Momoko is being set free in the galaxy far, far away.
StarWars.com is thrilled to announce that Momoko will helm a new Star Wars: Visions one-shot from Marvel, writing and drawing her own original story. Currently titled Star Wars: Visions – Peach Momoko #1, the issue will be the first in a new series of tales from comics creators untethered to previous Star Wars storytelling, very much in the spirit of Lucasfilm's animated anthology of the same name.
"I really enjoy thinking about how to tell my own version of Star Wars, while keeping in mind the concepts of the original universe," Momoko tells StarWars.com.
Star Wars: Visions – Peach Momoko #1, arriving November 2023, picks up centuries after the death of a major Sith Lord, with a cult called Ankok having grown around the notorious dark side servant. Tata, leader of the cult, believes she is the rightful successor to this Sith Lord. Meanwhile, a girl named Kako and her loyal droid Gel are fated to confront this new evil.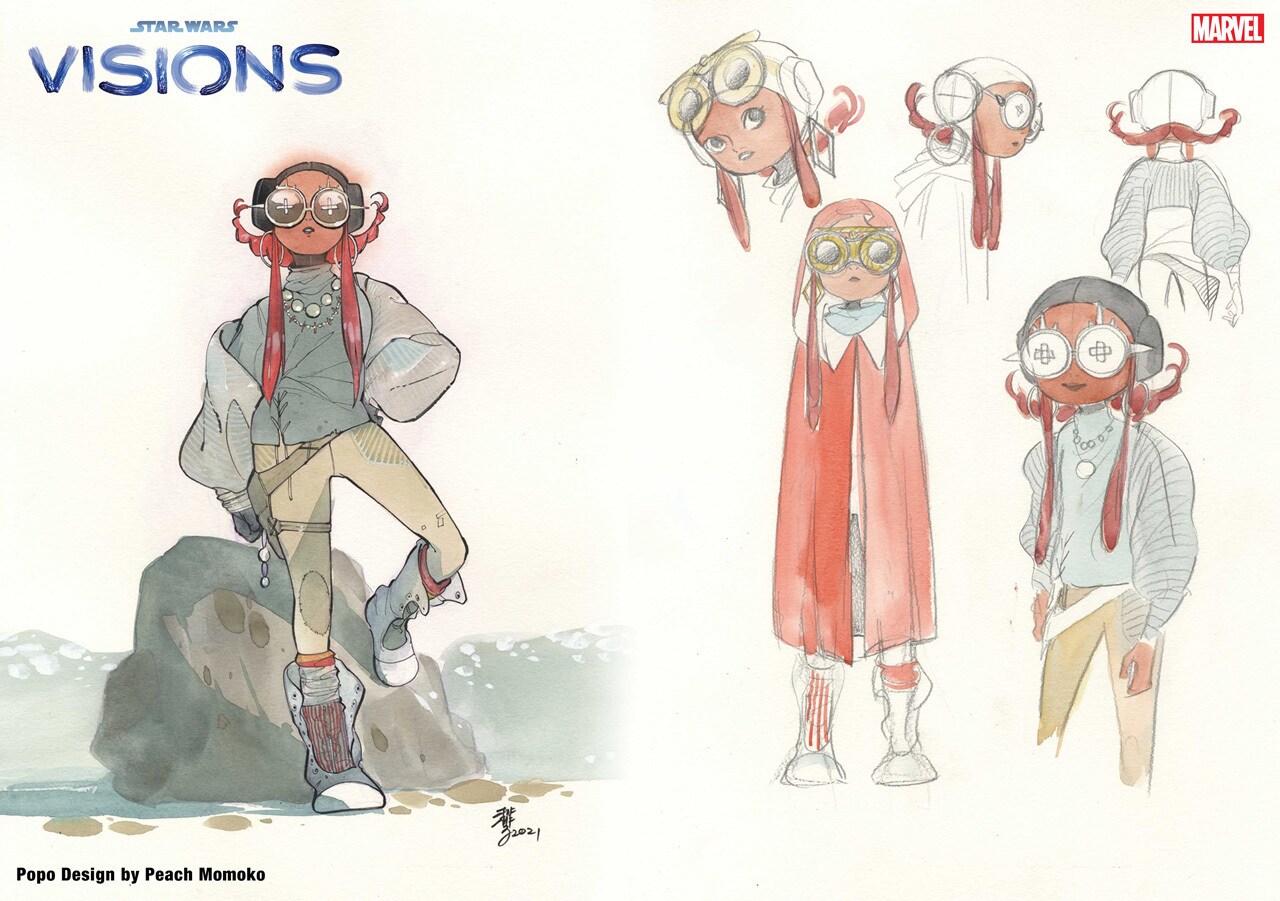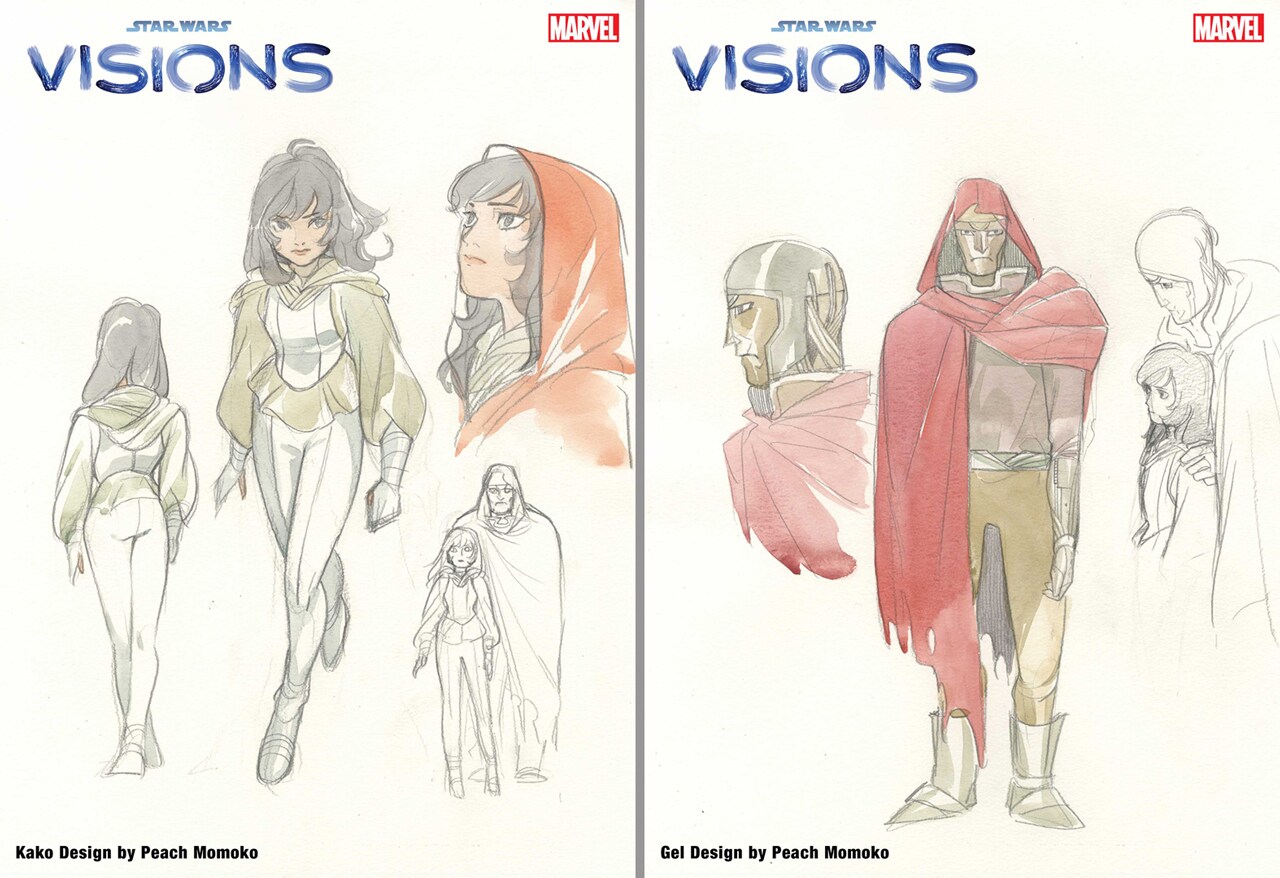 Another character, Popo, follows Kako and Gel on their adventure. She wasn't originally created for Star Wars: Visions, however. "I designed Popo couple years ago just for fun and have always wanted to use her in a comic," Momoko says. "I felt this was the perfect opportunity."
Momoko's previous Star Wars work includes a tale in Star Wars: Darth Vader: Black, White & Red, and a series of variant covers created for Women's History Month. But with Star Wars: Visions, she has the chance to make her own statement about the dark side.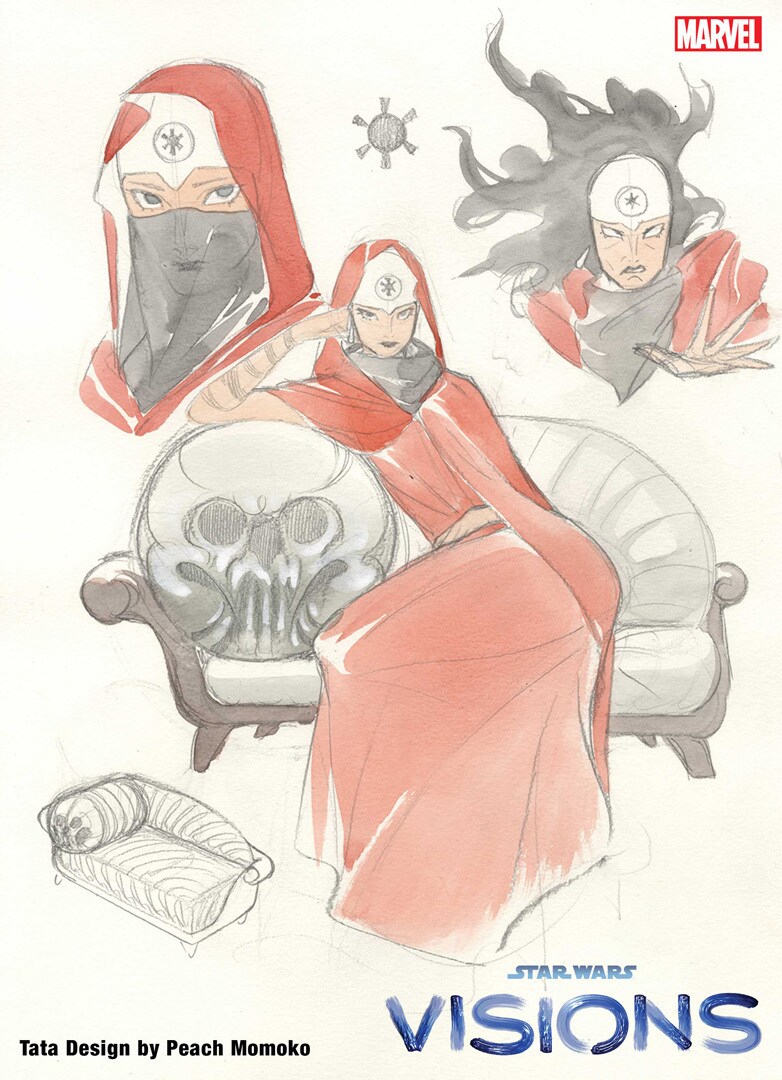 "I wanted to tell a story about a cult. And I felt within the Star Wars universe, the dark side was something that ties to when a human, or something living, loses itself and then wants to rely on believing something in order to have hope to live," Momoko says. "I believe falling to the dark side is nothing to be ashamed of. It could save you. Sometimes the dark side can help defeat your trauma and fear. In the story, Ankok's belief is that the time when light defeats darkness has ended. It is the time to accept the darkness. And Tata is only using the dark side to help those who need a 'dark light.'"