Check out never-before-seen images from the Star Wars story set centuries prior to Episode I.
The debut episode of Star Wars: The High Republic Show is here -- and with it some major reveals.
First, host Krystina Arielle pulled back the curtain on a brand-new character: Wayseeker Jedi Orla Jareni, who promises to play a big role in Claudia Gray's novel Into the Dark. As a Wayseeker, Orla goes where the Force takes her and, according to Arielle, the book will feature flashbacks to Orla's time as a Padawan and follow her journey to Jedi Knighthood. Plus, as seen in the above concept art, Orla wields a hinged double-bladed lightsaber -- Dark Rey-style! Get all the answers when Into the Dark arrives next week!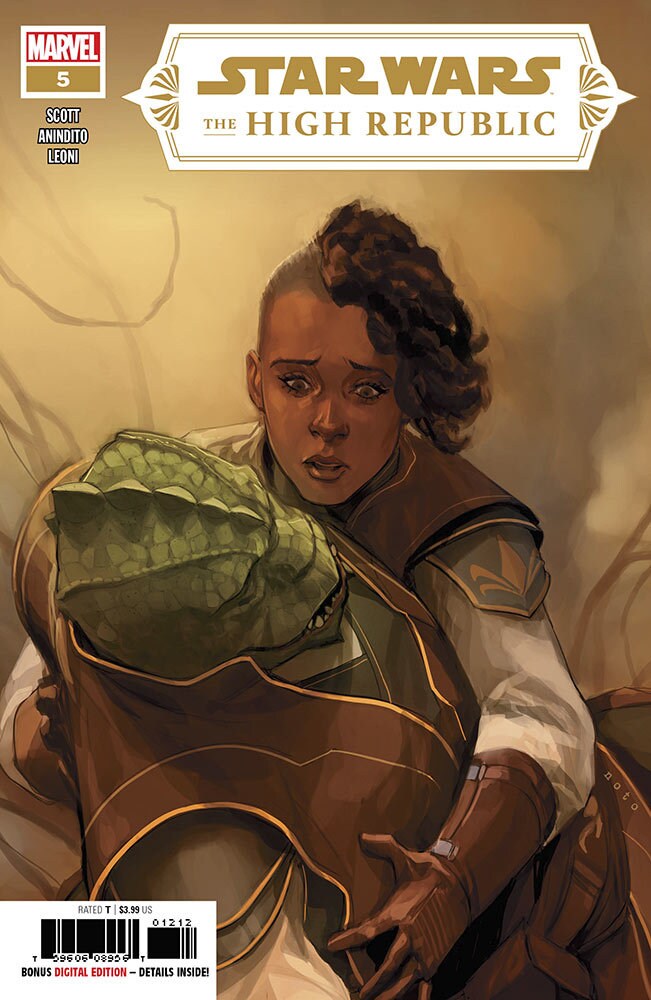 Next came a first look at Phil Noto's cover for Marvel's The High Republic #5, which finds Keeve clutching Sskeer. The issue hits store shelves on May 5.
Finally, Arielle revealed the name of the starring character of High Republic manga The Edge of Balance: Meet Lily Tora-Asi, who lives on a serene, remote Jedi outpost – that is, until the Drengir arrive. In addition, StarWars.com can confirm that Jedi Master Stellan Gios will appear in The Edge of Balance, as will another Wookiee Jedi known only as Arkoff. Look for The Edge of Balance on June 8.
Watch the first episode of Star Wars: The High Republic Show below!

Visit Lucasfilm's official hub for all things 
Star Wars: The High Republic 
at 
StarWars.com/TheHighRepublic
.