Just print and begin your journey back to the prime of the Jedi.
Which adventure in Star Wars: The High Republic is next on your To Be Read (TBR) list? If you're not certain, we're here to help. This printable bookmark has a list of current and upcoming 2021 releases for this exciting new era of Star Wars. Keep track of the tale as it makes its way across the stars through novels, graphic novels, and comic books.
From the first story of disaster and perseverance in Light of the Jedi, to the action-packed graphic novel Monster of Temple Peak in the summer, to the journey of Lily Tora-Asi in The Edge of Balance this fall, this list has everything to watch for in the first phase of High Republic storytelling. You won't miss any of the electrifying galaxy-spanning story with this bookmark in hand.
Step 1: Download the template and print it!*
*The activities in this article should only be done with adult supervision.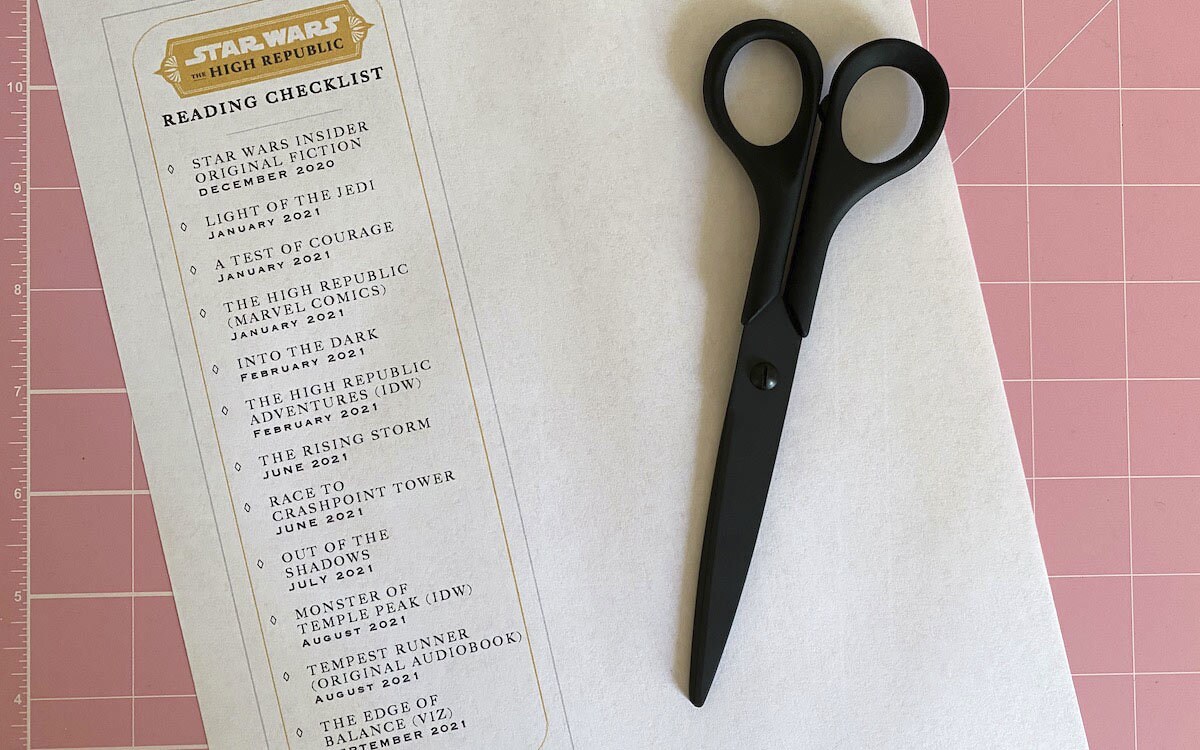 Step 2: Cut out the bookmark along the gray lines with scissors or a paper cutter.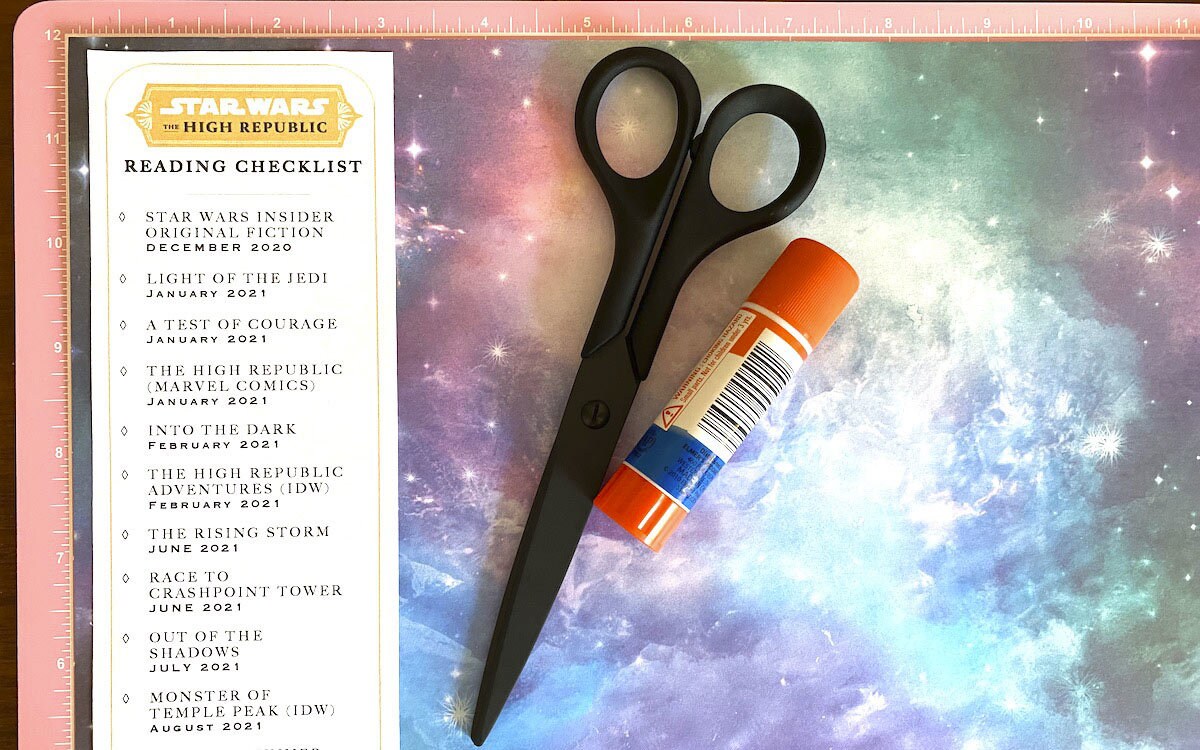 Step 3: Use the bookmark as-is or glue it to your favorite color of cardstock, construction paper, or patterned scrapbook paper. Let it dry and trim it again, and you're ready to go back to an even longer time ago in a galaxy far, far away.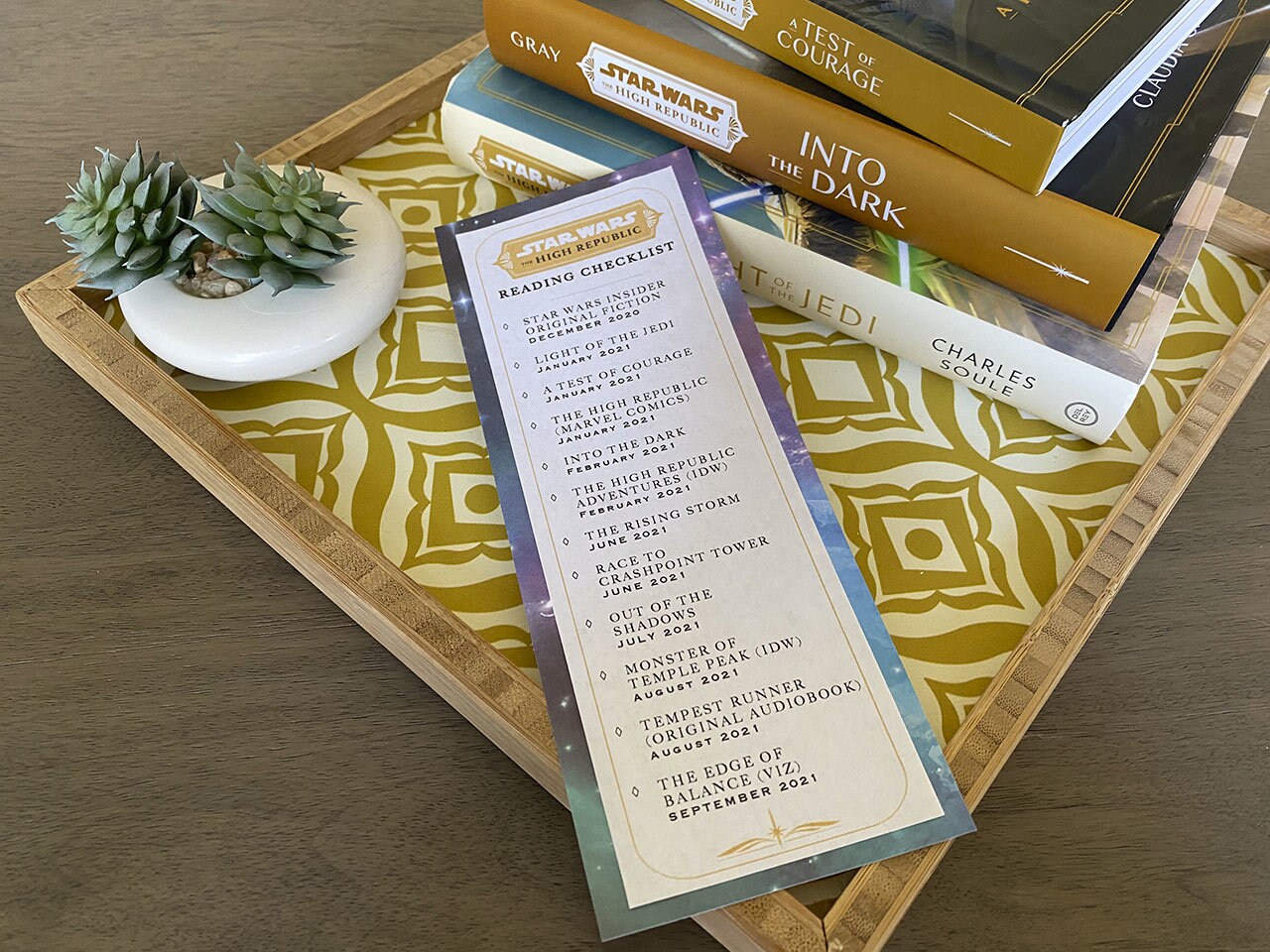 Visit Lucasfilm's official hub for all things Star Wars: The High Republic at StarWars.com/TheHighRepublic.