Battle Yoda and more heroes of the light side in the AR game's new Dark Side Expansion —and wield a limited-edition Kylo Ren lightsaber.
Soon you can finish what Darth Vader started, slipping into Kylo Ren's virtual mask when the augmented-reality game Star Wars: Jedi Challenges launches its new Dark Side Expansion.
The free update coming to the popular Lenovo AR experience this November allows players to turn to the dark side, facing off to duel real friends or virtual foes like Rey, Jedi Master Yoda, and more.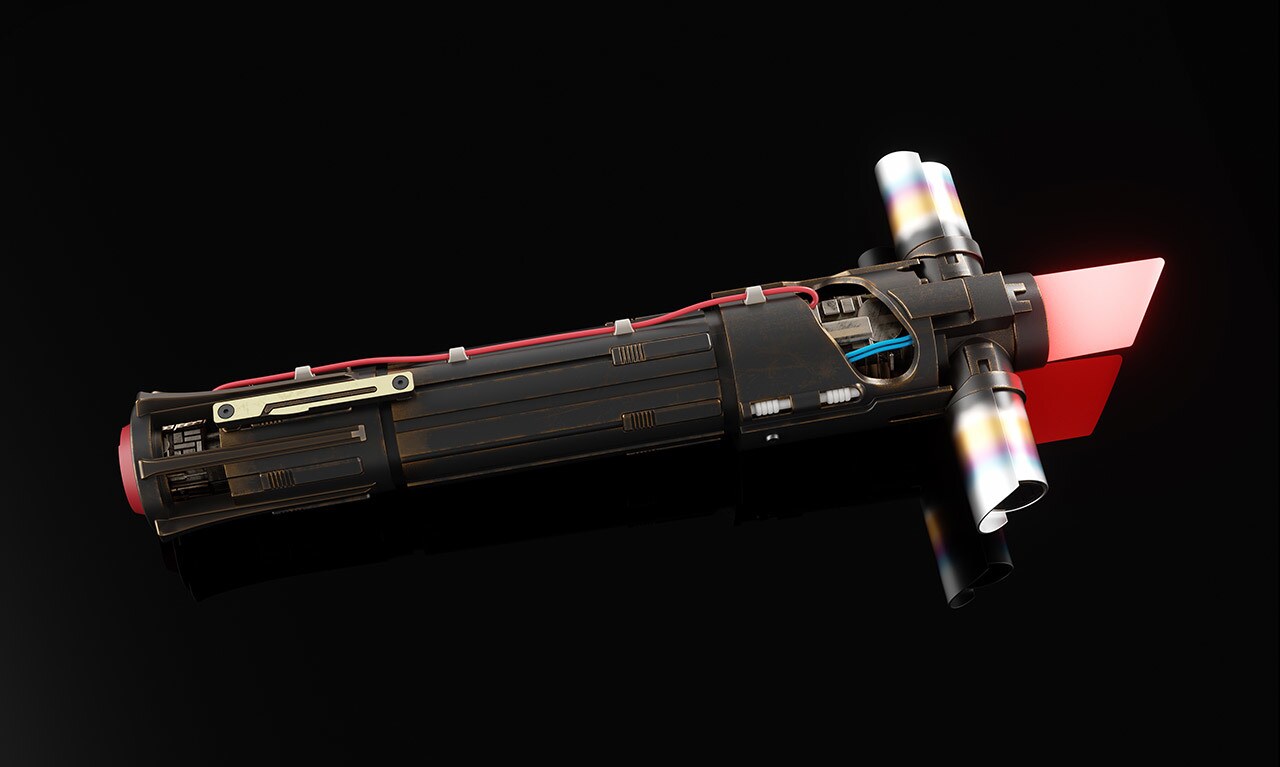 And for those who feel the pull to the darkness, the designers have crafted a special limited-edition controller fashioned after the unstable red-bladed cross-guard lightsaber carried by the First Order's Kylo Ren.
StarWars.com recently spoke with Jonathan Hsu, a senior mechanical engineer for Disney, and Seth Davis, director of product management at Disney, to talk about the challenges of bringing the fallen son of Han and Leia to life through his unique and decidedly inelegant weapon.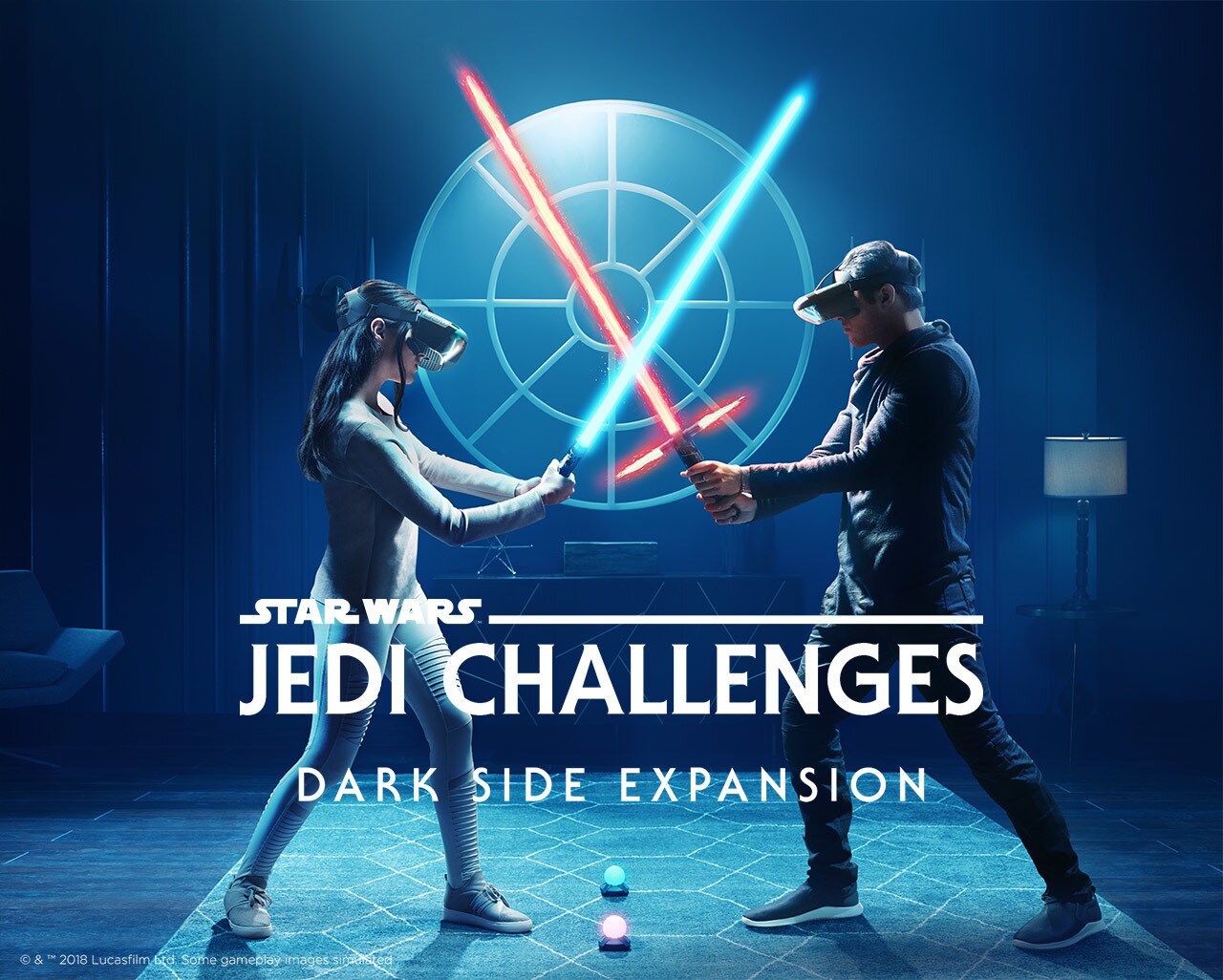 'Mashed together'
When the original Star Wars: Jedi Challenges with the Lenovo Mirage AR headset came out last year, the first controller was a lightsaber handle modeled after the one carried by Rey. "We really wanted to go for the iconic sabers," Hsu says.
"Once you've made one lightsaber that's exciting, you start to think about what other cool lightsabers and characters you can do," Davis adds. Snoke's pupil seemed an obvious choice, both for his placement in the sequel trilogy and the incredibly stylized look of his weapon. But was the design team up for the challenge? "The original question was: could we even do it?" Davis says.
Mass-producing a lightsaber that still looks shiny and new is one thing, but Kylo's mangled weapon, complete with battle scars and exposed wiring, is far more intricate and labor intensive. "It's harder to make it look like it's been used than it is to make it look like it's brand new, so that was the big challenge," Davis says.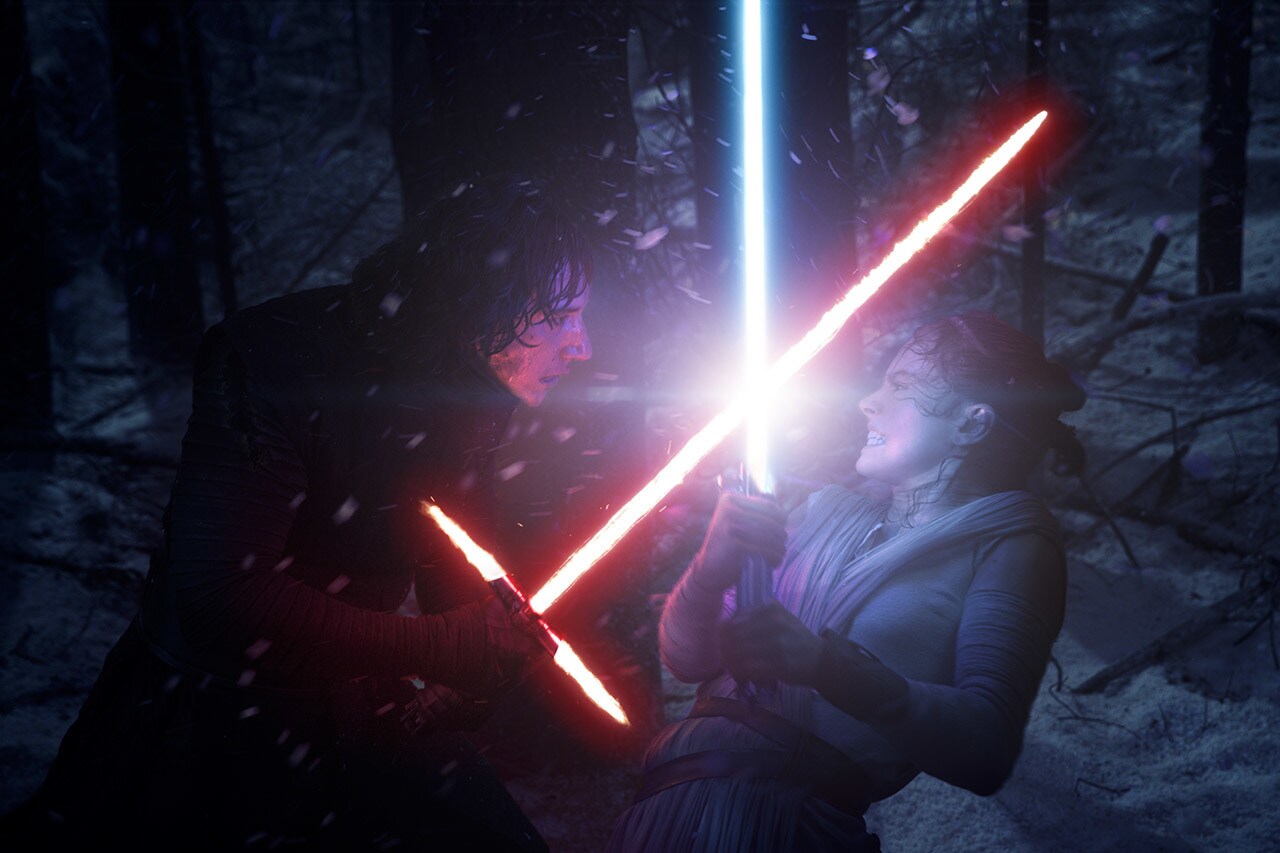 "Kylo's saber is quite different than Rey's," Hsu adds. "One, it's very worn down, but two, it's kind of this mashed together piece of hardware." That presents challenges for injection molding, plus the added decorative elements. "There's a balance between 'How can we produce one that would do the actual Kylo saber justice' but also if we can afford to do it justice and keep it affordable."
Distinctly damaged
Hsu and his team studied images of the original prop used for filming and used a 3D printer to create a prototype base that Hsu then painted and weathered by hand, systematically scratching down layers of paint and adding scuffs, dings, and damage to match the real thing.
Hsu didn't just want to mimic the look of Kylo's weapon -- he wanted it to feel authentic. The final effect is perfect "for those folks that really want a premium saber and to have that taste of feeling what it's like to wield Kylo's saber and be on the dark side," Davis adds.
That meant honing in on details, like the snaking trail of exposed wiring running up the hilt, and making it an actual wire, not a molded piece of plastic. "On a lot of the sabers that we end up doing…that wire is usually something that's molded on there," Davis says. "But in this case it's really a wire.
"I just kind of love the size and heft of that. It feels really different from the first saber we did and that's one of the things I like about it…it really does feel and look distinct."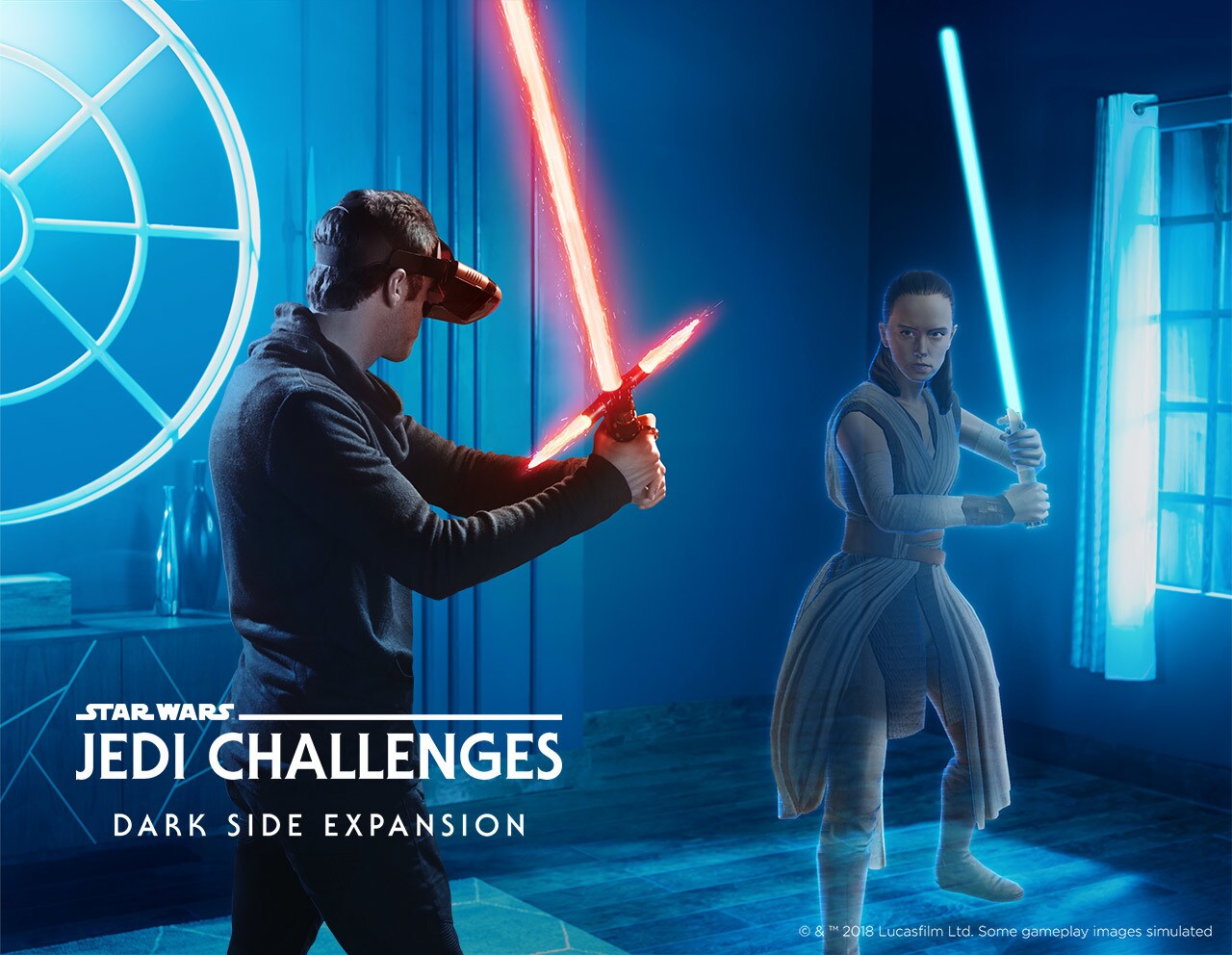 After exhaustive meetings to ensure each slight mark and scuff was just right and the added challenge of making software that would ensure the lateral plasma vents, or exhaust ports, seen in the virtual platform matched the physical controller in hand, it was time to test both together.
Watching Kylo Ren's lightsaber leap to life in his hands was "magical," Davis says. "To see the thing that you're holding in your hand sort of come to life, it's just a different feel. It's a totally different saber. It feels really powerful."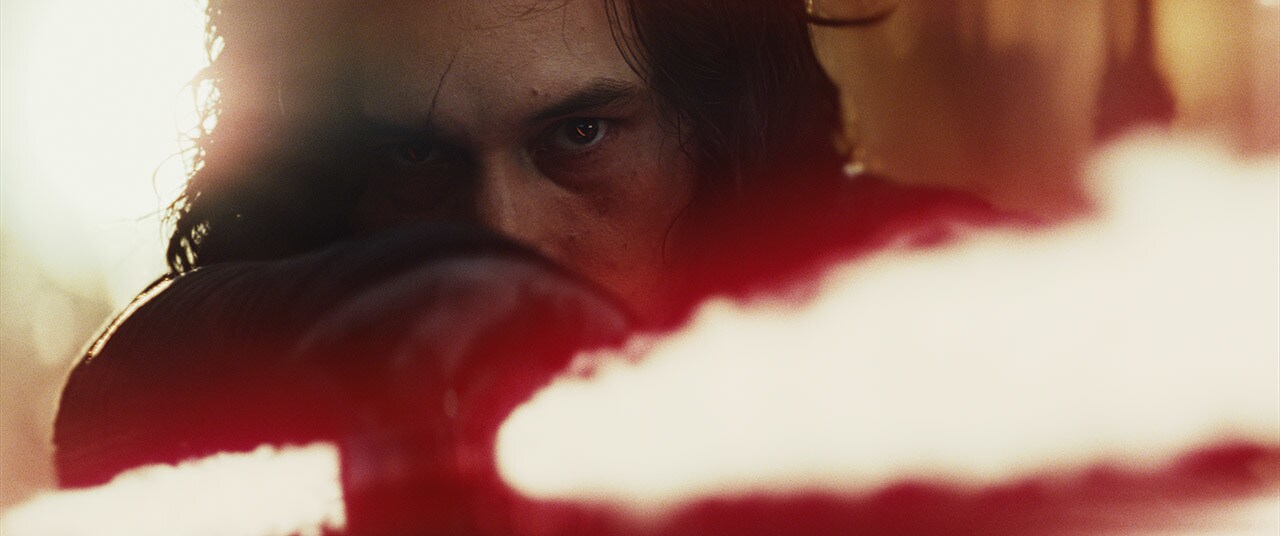 The effect perfectly captured what it's like to wield Kylo's unstable blade, "but in this case you're holding it in your own hands and that was a pretty satisfying experience to see that come to life," Davis says.
For more on the Dark Side Expansion and the limited-edition Kylo Ren Lightsaber controller, go to JediChallenges.com.

Associate Editor Kristin Baver is a writer and all-around sci-fi nerd who always has just one more question in an inexhaustible list of curiosities. Sometimes she blurts out "It's a trap!" even when it's not. Do you know a fan who's most impressive? Hop on Twitter and tell @KristinBaver all about them!