The animated micro-series is back on Star Wars Kids with new episodes every Tuesday.
Galactic creature enthusiast SF-R3, known as "Aree" to his friends, is back to explore the galaxy far, far away.

Earlier this week, Star Wars Galaxy of Creatures Season 2 arrived with two new shorts in the animated micro-series debuting on Star Wars Kids. Learn all about the timid boglings of Bogano, first seen in Star Wars Jedi: Fallen Order and the eopie, the noble Tatooine beast of burden that recently appeared in Obi-Wan Kenobi. Watch both episodes now!
In the first season, Aree studied banthas, charhounds, wampas, and more for the Galactic Society of Creature Enthusiasts. In Season 2, the adventurous droid will put his expert tracking skills to the test to carefully approach a puffer pig, dive into Kaminoan waters in search of Kamoradons, and figure out how to outwit ferocious gundarks.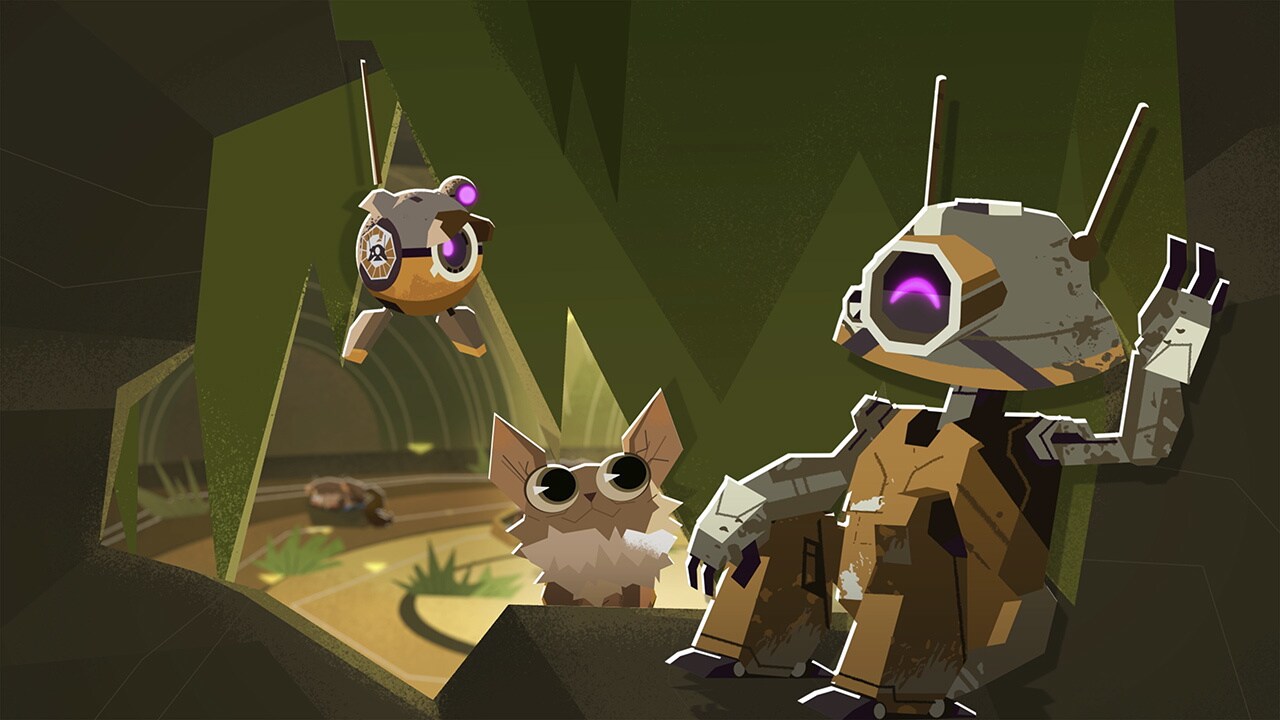 "Galaxy of Creatures Season 2 will continue to feature Aree's charm and unending curiosity while showcasing creatures seen throughout Star Wars storytelling," says Jason Stein, Lucasfilm creative executive in Animation Development & Production. "From the pursuit of the elusive convor on Atollon to witnessing a mother eopie care for her young on Tatooine, we hope Aree's explorations entertain and delight fans of all ages."

Season 2 includes 12 new episodes, with two episodes debuting every Tuesday at 9 a.m. PST on the Star Wars Kids YouTube Channel and StarWarsKids.com through February 21, 2023. Here's the complete schedule:

January 17, 2023 — "Bogling" and "Eopie"
January 24, 2023 — "Convor" and "Gergilla"
January 31, 2023 — "Kamoradon" and "Kybuck"
February 7, 2023 — "Ice Spider" and "Dianoga"
February 14, 2023 — "Gundark" and "Puffer Pig"
February 21, 2023 — "Ordo Moon Dragon" and "Gorgs"
And don't forget to download the Star Wars Galaxy of Creatures activity kit from the first season here to bring the fun home!