Tune in for panels, celebrity guests, and plenty of surprises!
Star Wars Celebration LIVE! is coming to Star Wars Celebration Anaheim 2022 later this month!
Whether you're joining us for the event or watching from home, Star Wars Celebration LIVE! presented by Geico will be streaming panels, exclusive interviews, and other unforgettable segments direct from the show floor.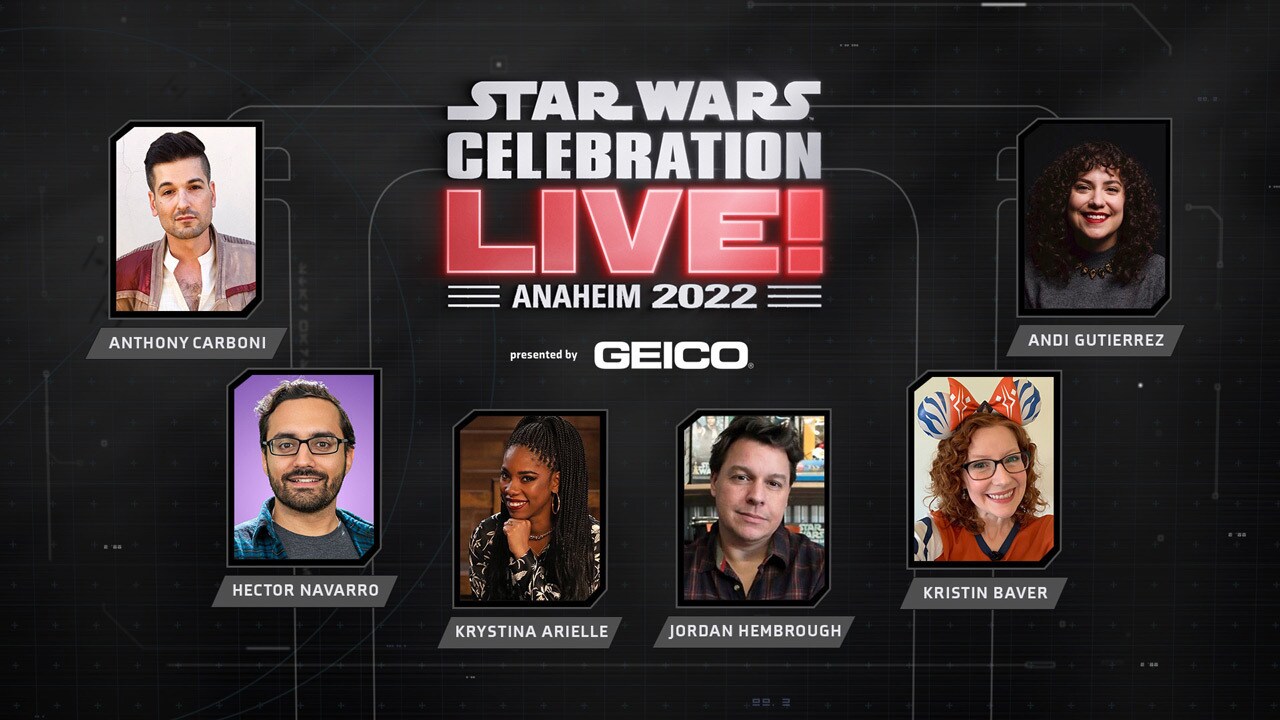 Tune in on StarWars.com and YouTube.com/StarWars, May 26-29, for colorful commentary from your hosts Andi Gutierrez, Anthony Carboni, Krystina Arielle, Hector Navarro, Jordan Hembrough, and Kristin Baver.
You never know who will pop up on the LIVE! stage, promising lots of surprises, celebrities, and the chance to see yourself and your friends in the crowd!
See this news and more on This Week! In Star Wars!

Star Wars Celebration Anaheim 2022
will be held May 26-29, 2022, at the Anaheim Convention Center in Anaheim, California.