Plus, Clone Force 99 prepares to party as the guest list continues to grow.
Three more of The Mandalorian's stars are headed to Star Wars Celebration Anaheim 2022. 
StarWars.com is excited to announce even more celebrity guests appearing at Star Wars Celebration this May, including a few of Mandalore's finest. Katee Sackhoff, who first played Bo-Katan Kryze in Star Wars: The Clone Wars then brought the fan-favorite character to live-action in The Mandalorian Season 2, is confirmed to attend. And she'll be joined by Carl Weathers, who portrays Greef Karga on the Disney+ series, and Emily Swallow, the Armorer who recently reappeared in an episode of The Book of Boba Fett after giving Din Djarin his important quest at the end of Season 1 of The Mandalorian.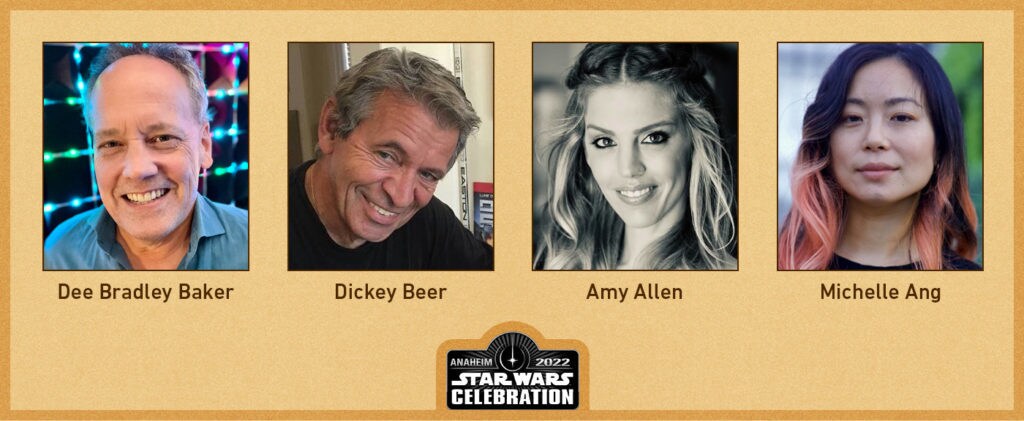 Dee Bradley Baker, the voice actor behind Star Wars: The Bad Batch's Clone Force 99, Captain Rex on Star Wars: The Clone Wars, and so many other characters, will be there alongside Star Wars Celebration newcomer Michelle Ang, who brought Omega to life as the newest member of the elite squad in Star Wars: The Bad Batch last year.
And Dickey Beer, the stunt coordinator who performed some of Boba Fett's daring feats in Star Wars: Return of the Jedi, and Amy Allen, Jedi Master Aayla Secura in Star Wars: Attack of the Clones and Star Wars: Revenge of the Sith, will also return to the convention floor.
These celebrity guests join previously announced attendees, including Giancarlo Esposito (Moff Gideon, The Mandalorian), Anthony Daniels (C-3PO), and Joonas Suotamo (Chewbacca), with more to come as we count down the days. Visit StarWarsCelebration.com for more details.
Official Pix is once again proud to be producing the Star Wars autograph hall for Lucasfilm and ReedPop. Look to OfficialPix.com now to secure your autograph and photo op tickets, as well as our exclusive send-in and can't attend service.
And don't forget that the deadline for ticket mailing is today! Order your tickets online before April 7 at 11:59 p.m. PT to get them in the mail before the show. You'll need to activate your ticket in order to participate in the fun. Trust us, you'll want to have it in hand early!
Star Wars Celebration Anaheim 2022 will be held May 26-29, 2022, at the Anaheim Convention Center in Anaheim, California.