Author Justina Ireland talks to StarWars.com about her new YA novel, set prior to the events of Star Wars: The Rise of Skywalker. Plus, listen to an exclusive excerpt from the audiobook edition!
When StarWars.com sits down with Spark of the Resistance author Justina Ireland in a Lucasfilm conference room, we start the conversation by asking how she approached crafting this story. After all, it stars Rey, Poe Dameron, Rose Tico, and BB-8, and is set in a brand-new point in the timeline -- not long after Star Wars: The Last Jedi's Battle of Crait, with the Resistance in shambles. As such, it's something that Star Wars fans are anticipating.
Ireland stops herself before answering.
"Yeah, well, I wasn't terrified about it until you asked that question," she says, laughing heartily. "Now it seems like a lot more than just writing a story."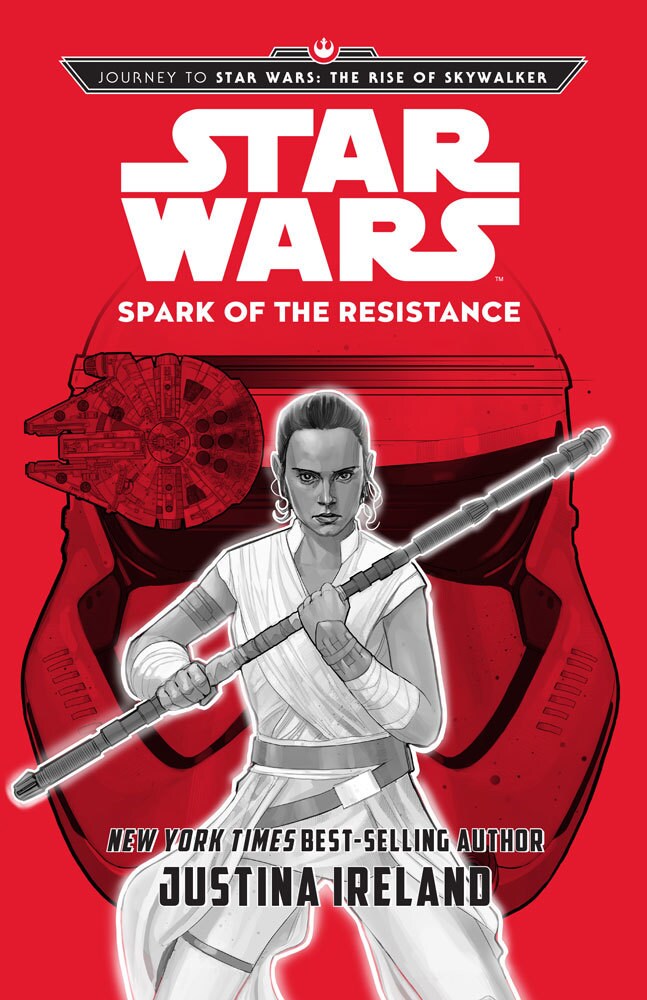 Spark of the Resistance, part of the Journey to Star Wars: The Rise of Skywalker publishing program, arrives on Triple Force Friday, October 4, and finds our heroes investigating a distress signal on the isolated world known as Minfar. "They go out and what they find is this indigenous population on this very far off planet that's so far away from everything else. There's no reason the First Order should be there," Ireland says. "Except there are these secret laboratories and a legendary weapon that may or may not be there." The whole situation presents moral conundrums for Rey and company. Do they interfere in any way with the local populace? If there is a weapon, do they try to secure it for the Resistance? "It's a nice lead-in to the bigness of Episode IX," Ireland says. "Because it's kind of a smaller slice of ordinary Resistance life."
A military veteran, Ireland cites the gritty Rogue One as her favorite Star Wars movie, and took care to ensure that the losses suffered by the Resistance in The Last Jedi, and the lessons learned, will impact its members going forward. "I wanted to continue that trajectory," she says. "The idea that, to be a hero and to fight the First Order means more than just getting in a ship and shooting at them. There's a whole ethical construct that goes on behind that identity."
Still, this is a Star Wars story. So readers can expect certain other hallmarks of the saga.
"You're going to this very undeveloped planet on the edge of Wild Space," Ireland says. "So there's obviously giant monsters, because that's how I roll."
See below for a first look at two pieces of artwork by Phil Noto from Spark of the Resistance, and listen to an exclusive excerpt from the audiobook edition, read by Jessica Almasy. In this clip, the First Order's intimidating Commander Spiftz assesses an officer's report…
Spark of the Resistance arrives October 4 and is available for pre-order now.

Dan Brooks is Lucasfilm's senior content strategist of online, the editor of StarWars.com, and a writer. He loves 
Star Wars
, ELO, and the New York Rangers, Jets, and Yankees. Follow him on Twitter @dan_brooks where he rants about all these things.
Site tags: #StarWarsBlog, #JourneyToTheRiseOfSkywalker