The writer of the upcoming miniseries talks about the art of adaptation, adding deleted scenes, and more.
In Star Wars storytelling, comic-book adaptations hold a legacy that dates all the way back to 1977, starting with the very first Star Wars comics ever made. So Marvel's recent announcement that Star Wars: The Rise of Skywalker, the last film of the Skywalker saga, would be making the jump to comics is especially significant. (The circle is now complete, one might say.)
Written by Jody Houser with art by Will Sliney and covers by Phil Noto, Marvel's Star Wars: The Rise of Skywalker kicks off in May. But it's no ordinary retelling: the five-issue miniseries will include scenes not seen in theaters. StarWars.com, wayfinder in hand, tracked down Houser to learn more -- and to make a request.
StarWars.com: Star Wars has a long history of comic-book adaptations. What does it mean to you to write the adaptation of the Skywalker saga's final chapter?

Jody Houser: Being a part of this tradition for the last Skywalker saga film is a huge honor. It also means a lot personally, as this is my second adaptation of a Star Wars movie, with Rogue One being my first step into a galaxy far far away.
StarWars.com: This is actually going to feature extended and deleted scenes not seen in the film. How would you say these deepen the story?
Jody Houser: I think one of the great things about adaptations in other mediums is you do get the chance to build out elements of the story there may not have been time or a place for on the screen. Giving light to new scenes gives the creators in these other mediums a chance to add to the story, rather than just translating it for the page.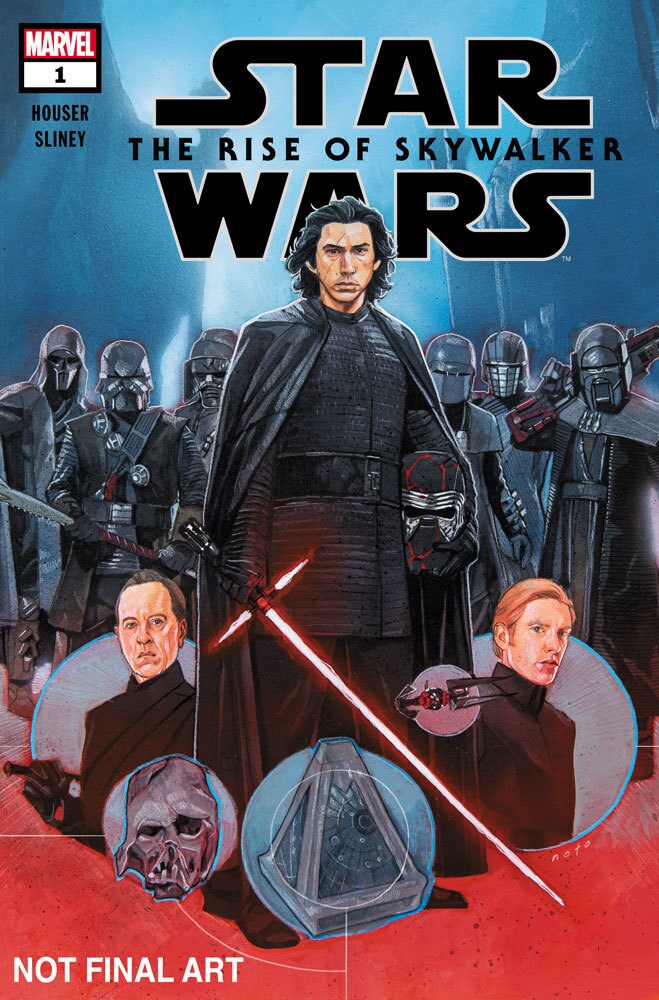 StarWars.com: The Rise of Skywalker is a big movie, in the sense that a lot happens in each and every scene from start to finish. Does that make an adaptation challenging?

Jody Houser: Adaptations are always a challenge, because you have to balance what you're showing, what you're adding, and what you're leaving out. With such a big movie working to wrap up so much story, that's definitely an added level of difficulty.
StarWars.com: Is there one moment you're especially looking forward to recreating in comic-book form?
Jody Houser: I think I'm more excited about some of the new things we're adding, including expanding moments from the movie with elements we didn't get to see on screen. Which is vague, but spoilers!
StarWars.com: Finally, will we see the Ben Solo shrug?
Jody Houser: Almost definitely yes. It's both a fan-favorite scene, and the moment we truly see him as his father's son, so that would be hard to leave out!
Dan Brooks is Lucasfilm's senior content strategist of online, the editor of StarWars.com, and a writer. He loves 
Star Wars
, ELO, and the New York Rangers, Jets, and Yankees. Follow him on Twitter @dan_brooks where he rants about all these things.
Site tags: #StarWarsBlog, #TheRiseOfSkywalker