The writer of the scary stories at the heart of a new IDW one-shot comic reveals new pages and his tips for writing horror for all ages.
In the spirit of Halloween this year, it only seemed right to conjure Cavan Scott and discuss his bone-chilling Shadow of Vader's Castle one-shot, coming out November 4 from IDW. Featuring ghostly art by a ghoulish gathering of graphic artists, this comic is the third annual Halloween special coming to us from a galaxy far, far away. StarWars.com recently sat down with the author to discuss horror in Star Wars, what readers can expect from his latest scary tale, and – perhaps most importantly! -- whether or not the Dark Lord of the Sith has a favorite candy.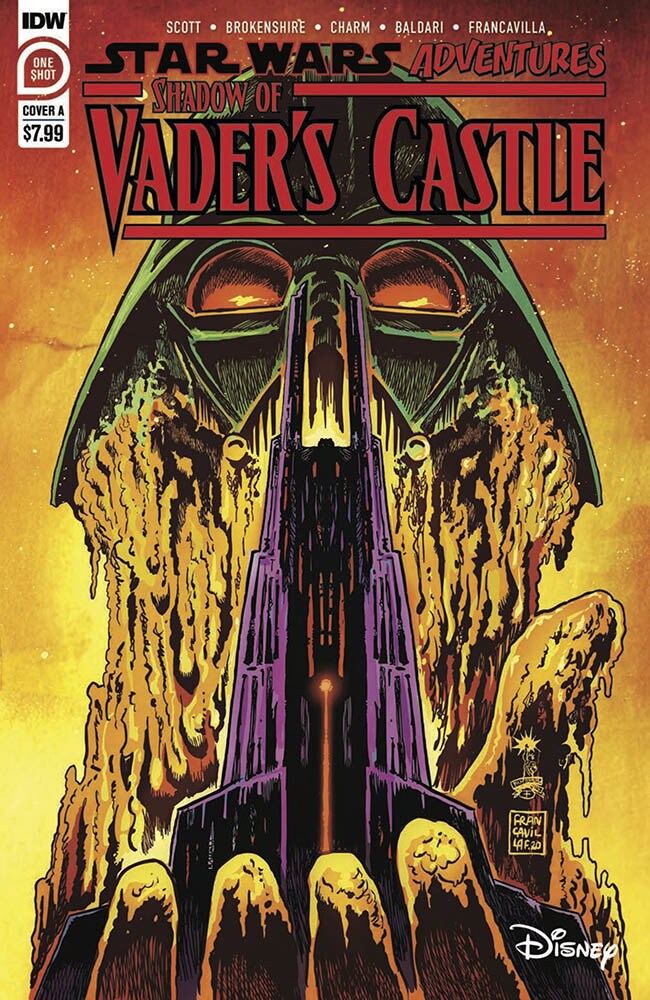 StarWars.com: It seems like you're the resident scary storyteller in Star Wars between Dooku: Jedi Lost, Adventures in Wild Space, and the Vader's Castle series. How do you mix space-opera with horror so seamlessly?
Cavan Scott: Resident scary storyteller? I like that. Can I get business cards?
For me, horror and Star Wars go so well together as they've been part of my experience of the saga from the beginning. When I was a kid I was obsessed with monsters, whether that was classic gothic terrors such as Dracula and Frankenstein or alien creatures I saw on TV and films. And let's face it, if there's one thing Star Wars has, it's creatures. I came to the films halfway between Star Wars: A New Hope and Star Wars: The Empire Strikes Back and the most thumbed pages of my copy of The Star Wars Storybook were the cantina aliens. That grainy picture of Trinto Duaba the Stennes Shifter literally gave me nightmares with his crazy sunken eyes. Of course, like an idiot after having the nightmare I took to drawing him in my exercise books along with every other patron I could find pictures of. Then when I saw Empire in the cinema, how did it start? With Luke hanging upside down in the larder of a massive abominable snowman. That's literally horror right there (and of course, this was pre-special editions, so my over-active imagination made the wampa even scarier. There was probably a lot more blood). I do remember being absolutely terrified as the creature's roars started echoing down the ice-tunnels and that's before we got to splitting tauntauns in two, giant space slugs, and swarms of mynocks.
So, whenever I need to explore the more horrific sides of a galaxy far, far away, I try to remember what it was like sitting in that cinema, being absolutely terrified that Luke Skywalker wouldn't make it out of the ice cave in one piece. That's the sensation I want to get across.