Get a first look at the official theatrical poster for the upcoming film, and news of the next trailer's release!
The world was treated to some very exciting new Rebel intel -- courtesy Gareth Edwards and The Star Wars Show.
Edwards, director of Rogue One: A Star Wars Story, made a special appearance on latest episode of The Star Wars Show, revealing the official theatrical poster for the film and announcing that a brand new trailer is coming October 13. And like a true Rebel spy, he made a quick exit to continue working on the film in the lead up to its December 16 release.

The poster, seen below, features a massive looming Death Star and the haunting visage of Darth Vader within. They're matched only by Felicity Jones' Jyn Erso and her band of Rebels below, while TIE strikers, TIE fighters, U-wings, and X-wings take flight. The bottom of the poster finds the striking image of stormtroopers in the waters of Scarif, the principal construction facility for the vast Imperial war machine, with AT-ACT walkers following close behind.
The Rebellion's almost here. In the meantime, set coordinates for The Star Wars Show (new episodes every Wednesday) and StarWars.com for the latest on Rogue One.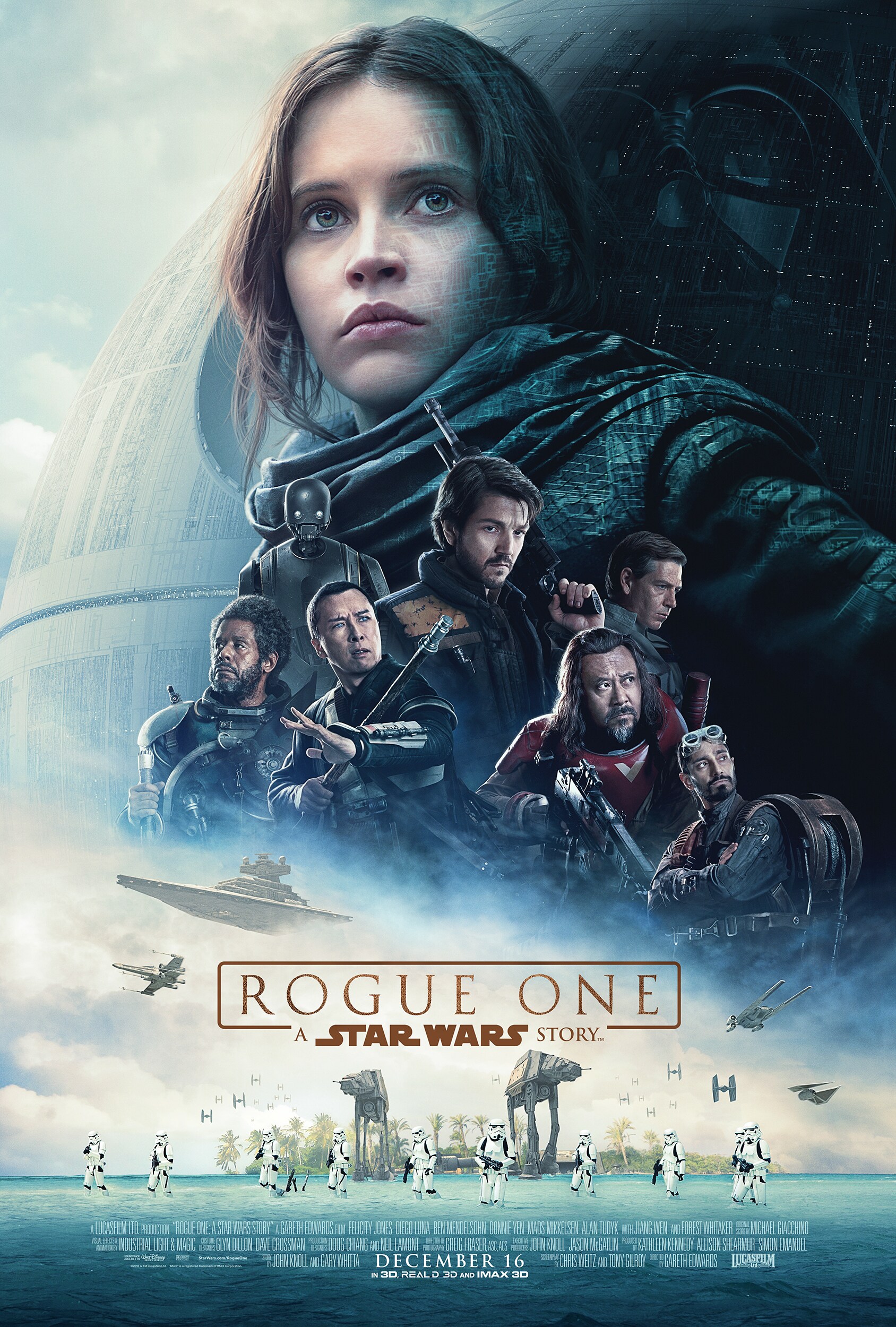 StarWars.com. All Star Wars, all the time.