The author of the upcoming novel discusses her inspirations, personal connection to Padawan 
Iskat Akaris, and more.
Star Wars: Inquisitor: Rise of the Red Blade, a new novel arriving July 18, follows the journey of Iskat Akaris from Padawan to Inquisitor following the events of Order 66. In a special guest article in advance of the book's release, author Delilah S. Dawson takes readers inside the making of her tragic tale with 5 behind-the-pages secrets.
1. The original question behind the novel was, "What would make a Jedi actively choose to become an Inquisitor?"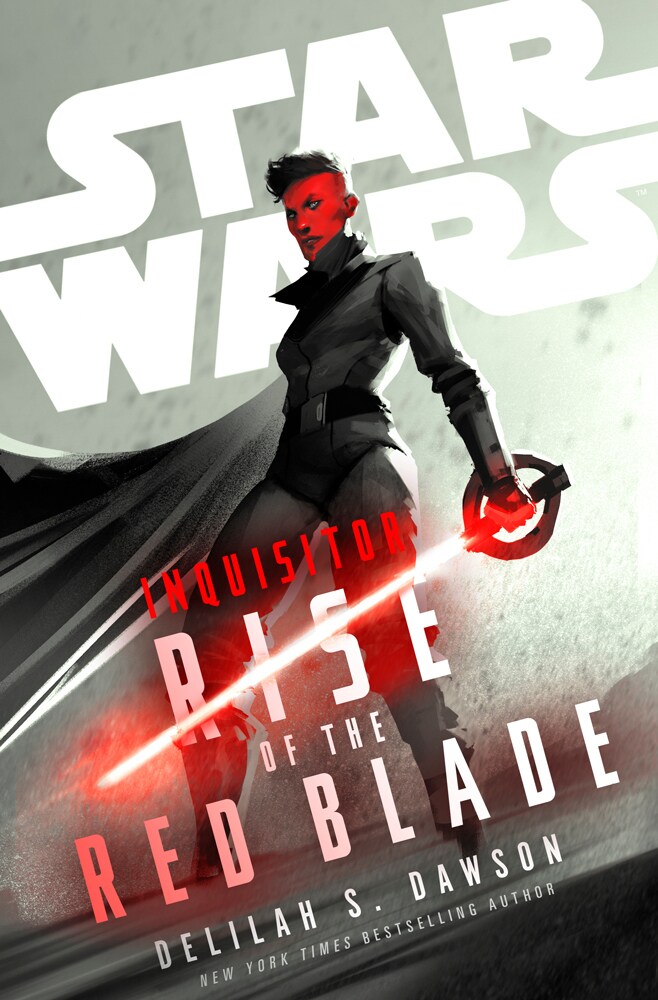 We know that every Inquisitor was once a Jedi, and we've seen Jedi from Ahsoka Tano to Luke Skywalker to Rey actively fighting the dark side. But what would it take to make a good-hearted Jedi fall? What would make someone actively choose to become an Inquisitor?
Every Star Wars book begins when a writer is tapped to craft a story uniquely matched to their skills and style, and I'm honored to know that I'm developing a reputation for writing violent women, including Captain Phasma, Vi Moradi, Asajj Ventress, and Bazine Netal. Outside of Vi, most of those women are also what we would consider evil, or at least villainous. Iskat Akaris begins her story as a naïve young Padawan who wants only to please her Master and help the Republic, but we soon learn that the Clone Wars are a battlefield not only for the galaxy at large, but also for the hearts and minds of those fighting on the front lines. Iskat is trained for diplomacy and peacekeeping and entirely unprepared to be thrust into war. Not because she's weak or incompetent, but because fighting awakens something in her. Something dangerous.
Iskat's journey takes her from the depths of grief to the elation of discovering her true self, or what she thinks is her true self. One thing we know about the dark side is that it always lies. You'll have to read the book to see what finally pushes her over the precipice from good to evil.
2. I drew inspiration from both Legends — the Star Wars: Revenge of the Sith novelization, to be exact — and more recent works (especially Mike Chen's Star Wars: Brotherhood).
Confession: When I found out I'd be working in the prequel era, I went directly to the novelization of Revenge of the Sith to immerse myself in exactly the sort of Star Wars book I wanted to write. I'm a HUGE fan of Matthew Stover, and whenever I'm gearing up to draft a Star Wars book (or anything with brutal fight scenes), I pull out his novel Heroes Die to remind myself how to marry character, prose, and violence with the perfect mixture of tension and eloquence. Fun fact: Matt blurbed my weird west fantasy book, Wake of Vultures, which I wrote as Lila Bowen, and it's definitely a bucket list item, to know one of my writing heroes has read (and liked!) my work.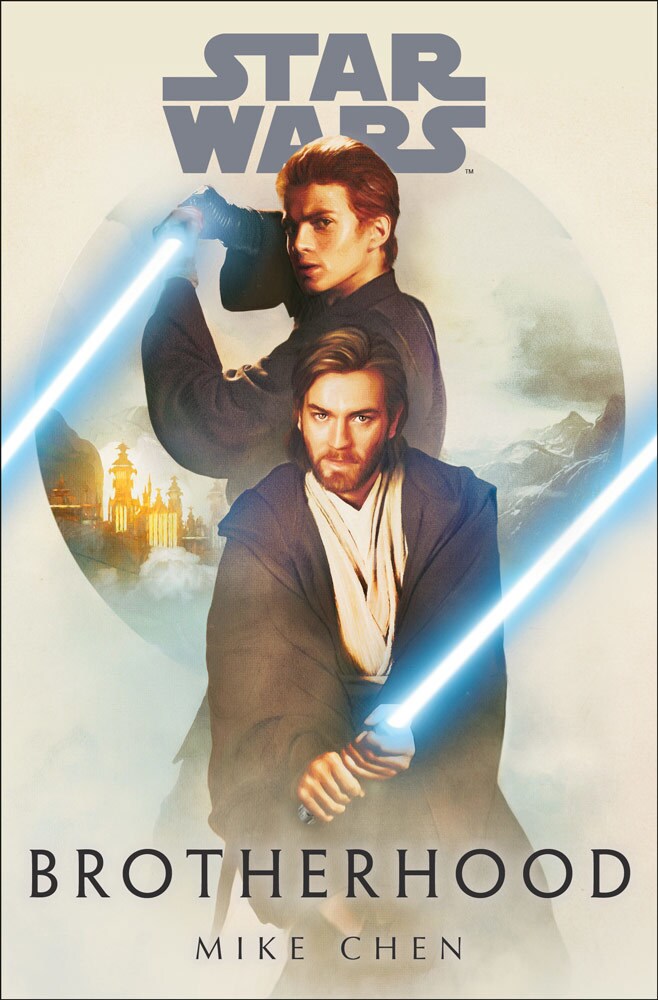 When it comes to more recent works, there was one specific scene from Mike Chen's Brotherhood that was especially important to Rise. We knew that Iskat would begin as a Padawan and become a Jedi Knight as her story progressed, but we also knew that there weren't going to be Knighting ceremonies every month during the Clone Wars. That meant that Iskat had to be included in a very important event — the ceremony in which Anakin Skywalker also becomes a Jedi Knight.

Luckily for me, Mike Chen had already written that exact scene, which meant that I was able to use Mike's framework (and directly crib his Mace Windu speeches!) while showing the ceremony from Iskat's point of view, which is very different from Anakin's. It also meant I got to write a brief scene where Iskat interacts with Obi-Wan, which felt like delicious little treat. Mike and I have been pals since before he wrote for Star Wars, so it was fun to share scenes with him, writing my own version of a moment we'd already seen through another character's eyes.
3. It was an incredible opportunity to tell the story of a brand new Inquisitor…sort of.
An unnamed, red-skinned Inquisitor first appeared in Charles Soule's Star Wars: Darth Vader comic in 2017, and that's all I had to go on when I started outlining. Reverse engineering a character created by someone else is actually a common occurrence for Star Wars books — no writer "own" a particular character. In the Darth Vader comics, we only see a few hours in Iskat's life. We don't know her name, her species, or what she was like as a Jedi. Working with my amazing editor Tom Hoeler, I was able to create Iskat from the ground up, carefully considering at every stage how to craft a path that would lead her from a place of innocence and goodwill to the dark side. The Clone Wars are the perfect crucible for destabilization, mistrust, and anger, and it was exciting to show how Iskat survived Order 66, when some 10,000 other Jedi died. The Twi'lek from Soule's comic is also part of Iskat's story, but his journey to the Inquisitorius is vastly different — and was equally fun to write.
Creating Iskat's backstory was quite a challenge, but one that felt pleasantly familiar; I'd already done it in a previous Star Wars novel for a character who has a lot in common with Iskat when it comes to being a powerful, violent, murderous woman: Captain Phasma.
4. Exploring Iskat's story allowed me to explore part of my personal journey.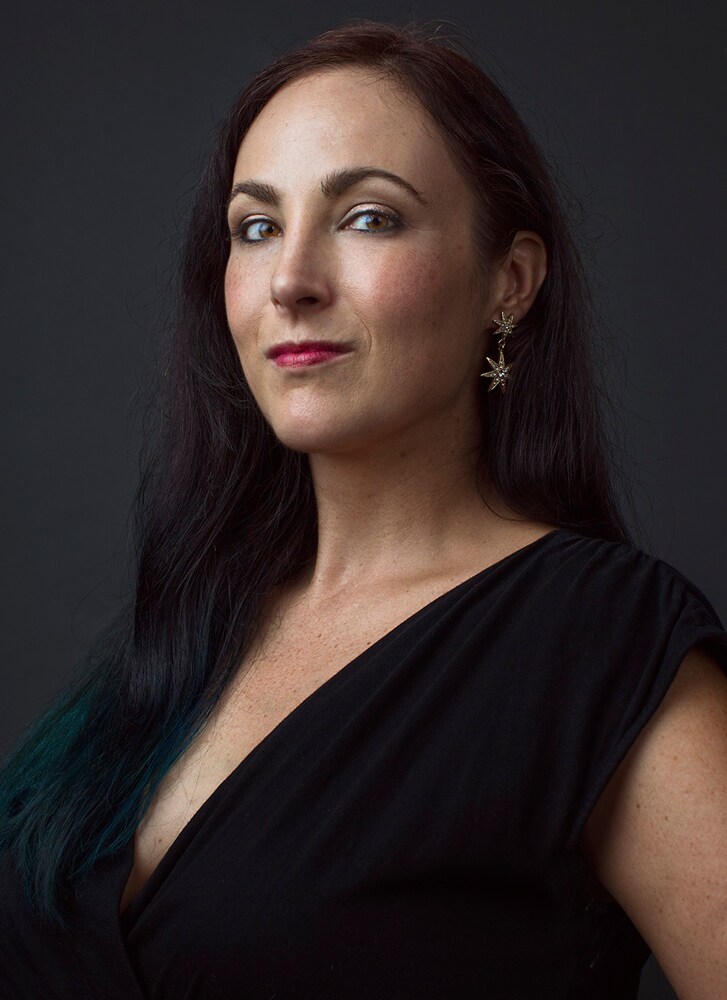 I've always felt different — I used to tell my mom I felt like an alien who didn't quite know how to belong. Over the past few years, I've learned that I'm not neurotypical. I have ADHD and synesthesia and am probably on the autism spectrum (judging by 17 online tests and what my therapist and research tell me), and I have anxiety and PTSD. I'm highly sensitive, am usually daydreaming, and am either 100% focused or bored out of my mind. Getting a diagnosis helped me understand why I had so much trouble making friends as a kid, and why creative work has always been my safe space.
When I was crafting Iskat's backstory, I wanted to begin with a character who felt different from everyone around her, because that's how I've always felt. Iskat is more sensitive than her fellow Padawans, and she often remains silent and avoids others because she believes that her particular way of being makes the other Jedi uncomfortable. She feels as if everyone else somehow learned the secrets of serenity and belonging without her, which is exactly how I felt as a kid: like everyone else understood how to make friends and how to dress and what to do and say, whereas I was always awkward and committing social blunders. Even among the Jedi, where everyone is equal, she is frustrated by the otherness she feels in her heart.
Iskat's otherness creates a constant tension between her psyche and the Jedi teachings. She doesn't find the promised tranquility in meditation, and she doesn't understand why her passion is considered bad. Here on Earth, we have freedom to explore what makes each of us different, but among the Jedi, Iskat feels as if she must hide these parts of herself from everyone around her. Her journey truly begins when she finally discovers how to connect with the Force in her own, unique way — a way which some might consider…unnatural.
5. Although I want each of my Star Wars books to be a great entry point for new readers, I also love adding Easter eggs for longtime fans.
If you've never read a single Star Wars book and have only seen the prequel movies, Star Wars: The Clone Wars, or the Obi-Wan Kenobi show, you should feel perfectly at home reading Rise of the Red Blade. But if you're a longtime fan, you'll see some Easter eggs and nods to the creatures and objects from Legends and Star Wars: Knights of the Old Republic, among other fan favorites.
So far in my Star Wars works, I've managed to bring back pink pachydermoids, stick a Karkarodon in Black Spire Outpost, send Jar Jar and Padmé on an Indiana Jones-style adventure, and even give Elan Sleazebaggano a happy ending. In this book, I snuck in a cameo by the source of Phasma's armor, included Master Kelleran Beq, and got to write about the planet ruled by Exar Kun and Darth Revan.
When I was thinking about a fun species to highlight in Iskat's story, I immediately thought of Max Rebo, the frontman of the band in Jabba's palace, who's an Ortolan. Of course, there is some discussion regarding whether Ortolans actually have arms, so Lucasfilm helped me smooth all that out.
But Ortolans weren't the only species I was able to include. There's another really cool species I *begged* to bring back, and I still can't believe that they let me do it! But you'll have to read Rise of the Red Blade to learn about the secret friend Iskat makes in the Jedi Temple…
Star Wars: Inquisitor: Rise of the Red Blade arrives July 18 and is available for pre-order now. For more on the book, read StarWars.com's exclusive excerpt.