Learn to make a Jakku delicacy. No trading with Unkar Plutt required.
Like the blue milk Aunt Beru served in A New Hope, food is a comforting part of home life whether you're living on a moisture farm or forced to scavenge with the junk traders on Jakku. In Star Wars: The Force Awakens, Rey receives her portions and heads back home, where she adds liquid and, like magic, it instantly changes into bread.
Now you can recreate this magical meal by making your own version of Rey's Portion Bread in under a minute. Pour the ingredients into a cup, add liquid and heat, and just like that -- you've got a fluffy, sweet, portable bread ready to take with you to the junkfields. Happy scavenging!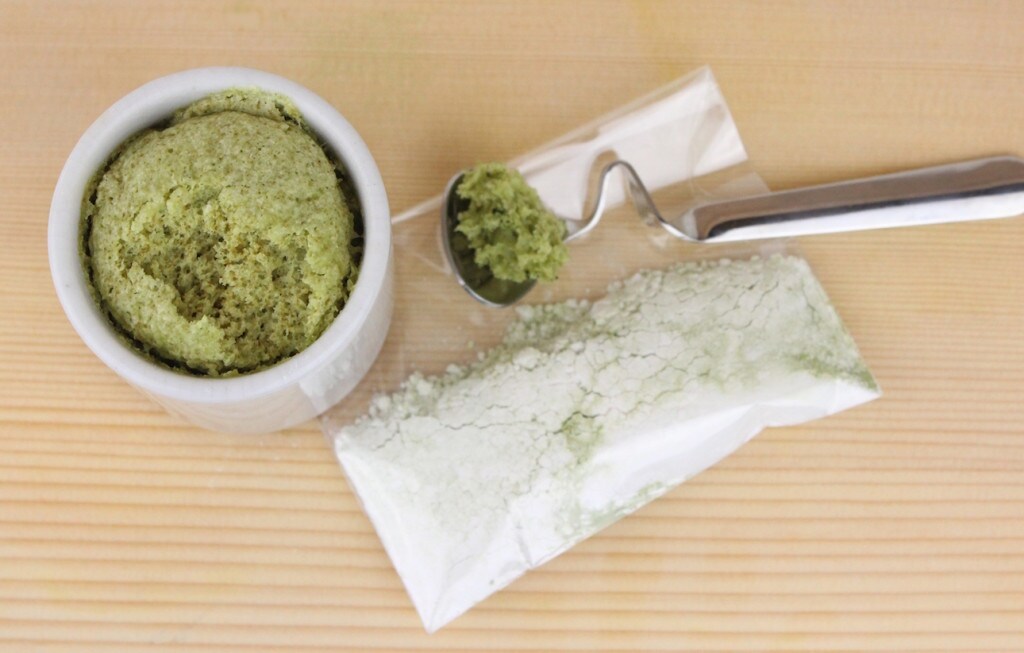 Rey's Portion Bread
Ingredients:
1/2 teaspoon vegetable oil
4 tablespoons cake flour
1-1/2 tablespoons sugar
1/2 teaspoon matcha powder
1/4 teaspoon baking powder
pinch of salt
2 tablespoons whole milk
1/4 teaspoon vanilla extract
Directions:
1. Place the oil in a mug and swirl around to grease the inside.
2. Add the cake flour, sugar, matcha powder, baking powder and salt into the mug, stirring together.
3. Pour in the milk and vanilla, then cook in the microwave on high for 45 seconds.
4. Let cool slightly and serve.
See? Not so hard -- just be on the lookout for Unkar Plutt's thugs.
Jenn Fujikawa is a lifestyle and food writer. Follow her on Twitter at @justjenn and check her Instagram @justjennrecipes and blog www.justjennrecipes.com for even more Star Wars food photos.