A look back at the life and career of Gilbert Taylor, legendary cinematographer of the original Star Wars.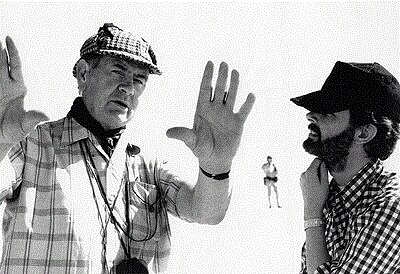 The legend who shot the original Star Wars has left us. Gilbert Taylor passed away today, just eight months shy of his 100th birthday. He leaves behind an unimpeachable body of work.
A veteran of the British film industry, Taylor was born April 12, 1914, in Bushey Heath, Hertfordshire in England. Joining the Royal Air Force, he served for six years as an officer in the Royal Air Force Volunteer Reserve before becoming an operational cameraman flying in Lancaster bombers and filming the damage caused by British bombing raids. But that wasn't the path his life was meant to take, and by 1948 he had embarked upon a career in cinematography, starting with The Guinea Pig, directed by Roy Boulting and starring Richard Attenborough.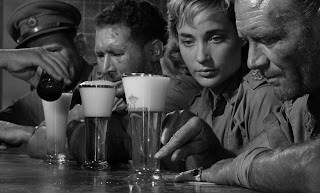 His star rapidly rising, he was soon in-demand and a slew of projects followed. In 1955, the classic World War II film The Dam Busters, directed by Michael Anderson, became a huge hit and a family favorite in the UK. Ice Cold In Alex, starring Sir John Mills and Sylvia Sims featured quite possibly the best ever representation of a cold beer in cinema history, all lovingly set and shot by Taylor. Both The Beatles film A Hard Day's Night and Dr. Strangelove or: How I Learned to Stop Worrying and Love the Bomb for Stanley Kubrick in 1964 were huge hits, and his work on Hitchcock's Frenzy was highly acclaimed, as was his involvement in the classic 1976 horror The Omen.  But that year also brought him into another project that would catapult both him and the rest of its cast and crew into superstardom. That film was Star Wars.
I was fortunate enough to interview Taylor back in July 2005 and he spoke to me of the effect that being involved with the biggest film of all time had on him:
"I am most happy to be remembered as the man who set the look for Star Wars. I wanted to give Star Wars a unique visual style that would distinguish it from other films in the science fiction genre. I wanted Star Wars to have clarity because I think space isn't out of focus, also I was mindful that there was an enormous amount of process work to be done in America with [John] Dykstra after we had finished shooting in England, and a crisp result would help this process. The cinematography was specially designed by myself so that these huge dark spacecraft could be illuminated to contain all the action. I literally tore the sets to pieces and inserted huge quartz like panels which would give George Lucas freedom to shoot in all directions quickly without re-lighting. My special light screens used 7,000 photofloods on large dimming apparatus. This powerful pattern made a huge impression on the audience. I was honored to be awarded the Golden Globe from the American Academy of Science Fiction Fantasy and Horror Films for 1977 for my outstanding photography of Star Wars. I also received a BSC award. Although my career is at its end, I still communicate with Star Wars fans from all over the world with autographs and photographs. In addition to this I have my paintings of my impressions of Star Wars."
To a man with a truly unique eye, for which all Star Wars fans can be grateful, we say goodbye.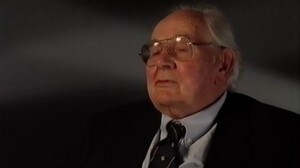 Mark Newbold has contributed to Star Wars Insider magazine since 2006 and been involved in websites since 1995. He is the co-owner and daily content manager of www.jedinews.co.uk.