Zen Studios will smuggle us three new scoundrel-inspired tables on September 12.
Scoundrels, it's time for a showdown. Steady your nerves. Wait for your moment. And ready your...flippers.
StarWars.com is thrilled to reveal that three new tables based on Solo: A Star Wars Story are coming to Zen Studios' critically-acclaimed Pinball FX3. Arriving September 12, just prior to the home release of Solo: A Star Wars Story, the Solo Pack will feature tables inspired by the film and other tales from a galaxy far, far away -- including the can't-wait-to-play-it Calrissian Chronicles table, which will incorporate memorable moments from Marvel's classic Lando comic-book series by Charles Soule and Alex Maleev, along with the smooth talker's appearances in Star Wars Rebels. Buckle up, baby, indeed.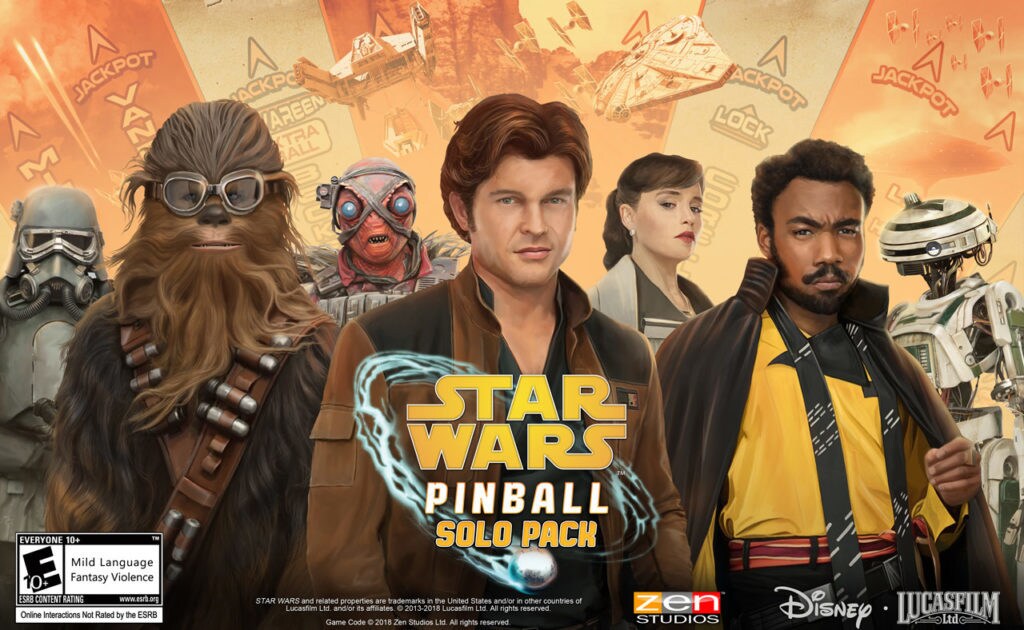 The pack will be available for download on PlayStation 4, Xbox One, Steam, and Windows 10, while the Zen Pinball and Star Wars Pinball apps will host each table individually on the App Store, Google Play, and Mac. Check out official descriptions of the tables along with a first look at screenshots below!