Plan ahead to attend three exciting publishing panels, spy some new toys, join Team Fireball from Star Wars Resistance, and more!
If you're blasting off to the Big Apple this week for New York Comic Con 2018, we would be honored if you would join us for some of the Star Wars-themed panels and offerings.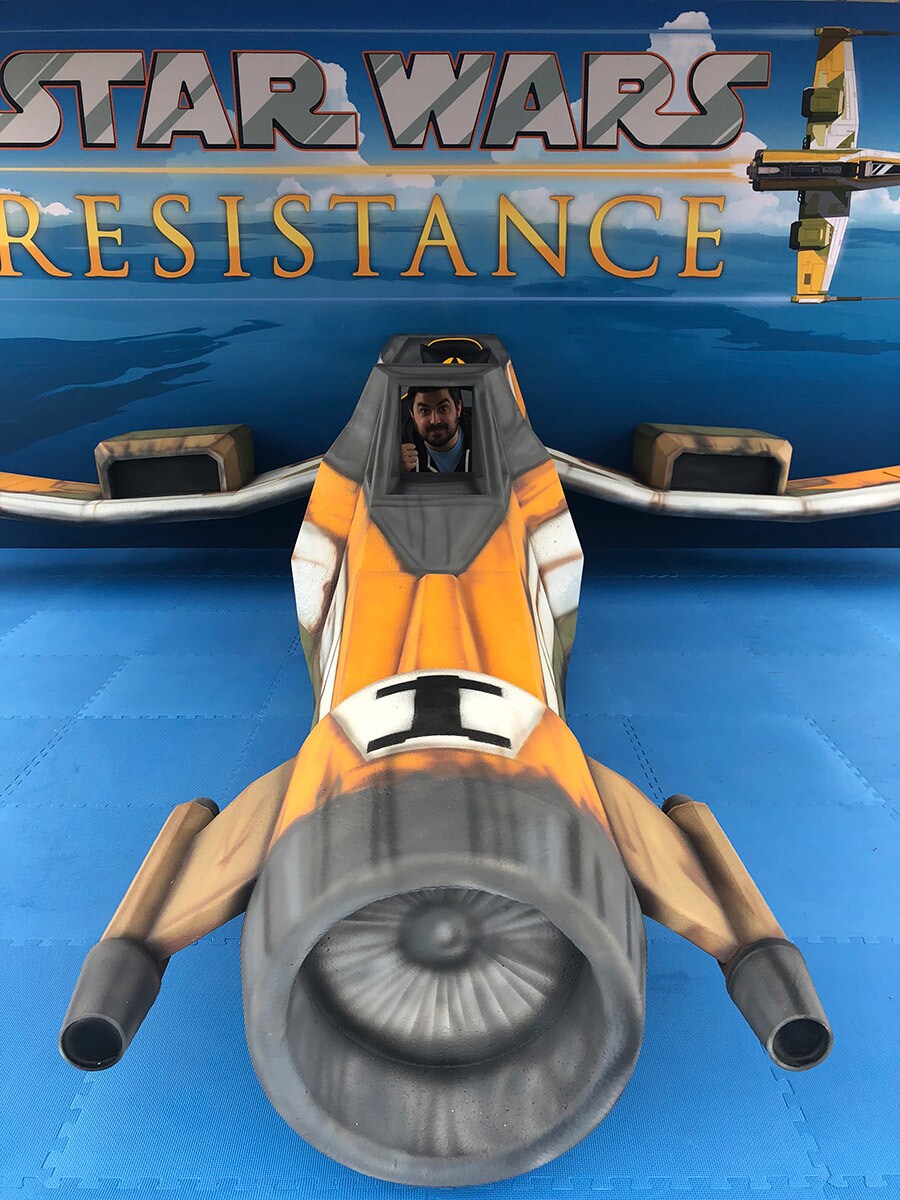 You can also climb into the cockpit of a scaled model of the Fireball from the new animated show Star Wars Resistance! The ship will come in for a landing at Booth 436 on the show floor inside the Javits Center.
Check out the full schedule of panels below:
Star Wars: Women of the Galaxy Discussion
Thursday, October 4, 2018, 5:30 p.m. - 6:30 p.m.
Room 1A21 – Javits Center
Join author Amy Ratcliffe, voice actor Ashley Eckstein (Ahsoka Tano), and some of the artists – Sara Alfageeh, Cryssy Cheung, Karen Hallion, Annie Stoll, Sarah Wilkinson, and Jen Bartel -- who contributed to the new book, Star Wars: Women of the Galaxy, for a celebration of the formative female characters populating the universe.
Lucasfilm Presents: Our Star Wars Stories
Friday, October 5, 2018, 1:45 p.m. - 2:45 p.m.
Room 1A10 – Javits Center
Go inside the new digital series from StarWars.com, Our Star Wars Stories, and inspiring personal tales from real fans who are more powerful than we could have possibly imagined. Moderator Matt Martin of the Lucasfilm Story Group, will be joined by series host Jordan Hembrough, and fans Albin Johnson, Christina Cato, Robin Bocra, and FJ DeRobertis, to discuss the series. Stop by and share your own Star Wars story.
Disney-Lucasfilm Publishing Presents: Stories from a Galaxy Far, Far Away
Friday, October 5, 2018, 3 p.m. - 4 p.m.
Room 1A10 – Javits Center
Join Disney-Lucasfilm Press Executive Director Michael Siglain and surprise guests as he shares what's new and coming soon in books from a galaxy far, far away.
Hasbro Star Wars Preview
Friday, October 5, 2018, 5 p.m. - 5:30 p.m.
NYCC Live Stage - Booth 174 - Javits Center
Get a sneak peek at some of the upcoming Hasbro Star Wars items you'll want to add to your collection.
Disney-Lucasfilm Presents: A Celebration of Female Writers in a Galaxy Far, Far Away
Saturday, October 6, 2018, 5 p.m. - 6 p.m.
Shop Studios, Level 4 – 528 W 39th St
Join notable authors Mur Lafferty (Solo: A Star Wars Story), Katie Cook (Star Wars: Search Your Feelings), Justina Ireland (Star Wars: Lando's Luck), Amy Ratcliffe (Star Wars: Women of the The Galaxy), and Delilah Dawson (Star Wars: Phasma) as they share what Star Wars means to them.
A separate ticket is required for this event and includes a pre-signed copy of one of the books. Click here for information and availability.
Hasbro Star Wars
Sunday, October 7, 2018, 1:15 pm. - 2:15 p.m.
Room 1A02 – Javits Center
Hasbro and Lucasfilm team join forces for an in-depth look at Hasbro's latest action figures and more.
And share your reactions, insights, and favorite moments from the convention floor with us on social media using #StarWarsNYCC!
StarWars.com All Star Wars, all the time.