Skywalker searches for answers in Star Wars #19, mysteries deepen in Star Wars: The High Republic: Trail of Shadows #2, and the galaxy faces fallout from War of the Bounty Hunters.
"The Force is with you, young Skywalker. But you are not a Jedi yet."
Darth Vader's words in Star Wars: The Empire Strikes Back ring true for Luke. In Marvel's Star Wars #19, Skywalker begins a new search for the legacy of the Jedi that could complete his training -- and aid him in finally defeating the Dark Lord of the Sith. StarWars.com has your first look at the cover and official synopsis of the issue, as well as other Marvel Star Wars titles coming November 2021, including Star Wars: The High Republic: Trail of Shadows #2, Star Wars: The High Republic #11, Star Wars: Doctor Aphra #16, Star Wars: Bounty Hunters #18, and Star Wars: Darth Vader #18. As the story ends, the Star Wars comics landscape will find a new status quo!
Check it all out below!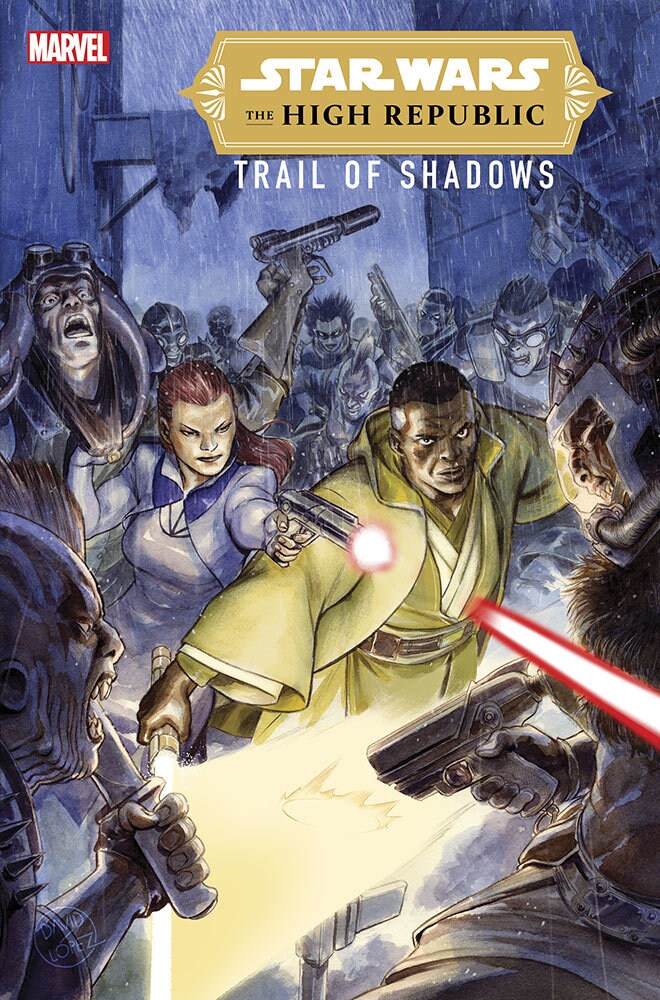 STAR WARS: THE HIGH REPUBLIC - TRAIL OF SHADOWS #2 (OF 5)
DANIEL JOSÉ OLDER (W) • DAVE WACHTER (A) • Cover by DAVID LÓPEZ
VARIANT COVER BY DAVID LÓPEZ • VARIANT COVER BY MEGHAN HETRICK
EMERICK AND SIAN FACE TOTAL AN-NIHIL-ATION!

As dead ends and loose threads mount in Jedi Master Emerick Caphtor's investigation, he's called to Coruscant, where Chancellor Soh introduces him to his new partner: private eye Sian Holt. 

Together, they must go undercover to infiltrate one of the most crime-riddled and dangerous planets in the galaxy. 

Will Emerick's duty to the Republic get in the way of Sian's personal vendetta? Time's running out to close this case…and what do the Nihil have to do with any of this?!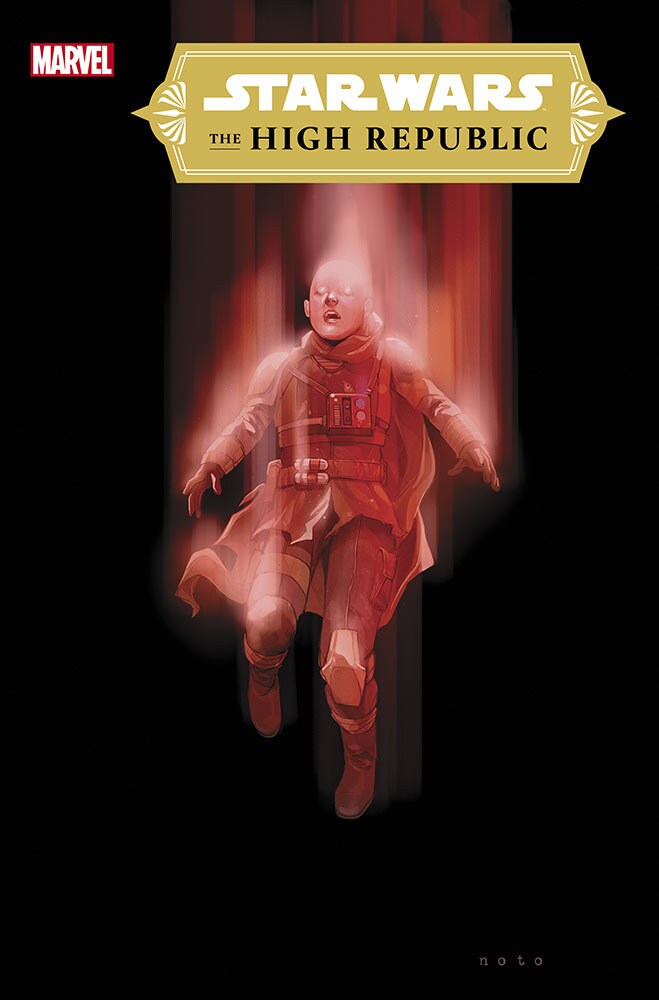 STAR WARS: THE HIGH REPUBLIC #11
CAVAN SCOTT (W) • GEORGES JEANTY (A) • Cover by PHIL NOTO
VARIANT COVER BY PEACH MOMOKO
VARIANT COVER BY JAN DUURSEMA
THE HUNT FOR LOURNA DEE CONTINUES!

The NIHIL have unleashed a unknown terror against the Jedi. MARSHAL AVAR KRISS is more determined than ever to bring LOURNA DEE to justice, but does STELLAN GIOS and the JEDI COUNCIL agree?

As KEEVE TRENNIS struggles with what she experienced on the Nihil base, the Jedi prepare for war. 

PLUS, the truth about SSKEER is finally revealed – but what does it mean for his future?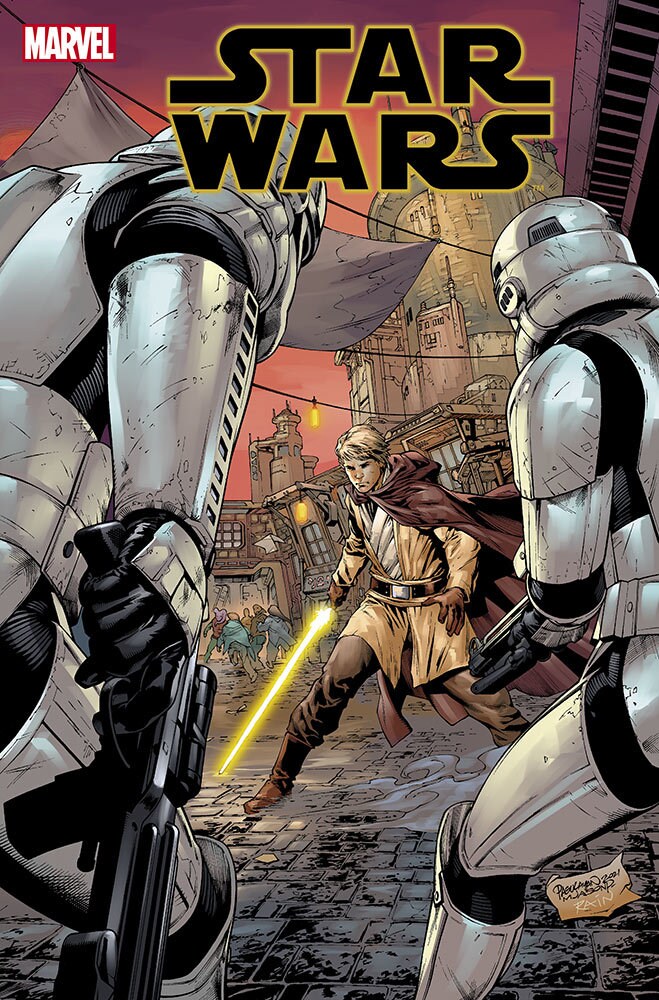 STAR WARS #19
CHARLES SOULE (W) • MARCO CASTIELLO (A) 
Cover by CARLO PAGULAYAN
ACTION FIGURE VARIANT COVER BY JOHN TYLER CHRISTOPHER
LUCASFILM ANNIVERSARY VARIANT COVER BY CHRIS SPROUSE
VARIANT COVER BY E.M. GIST
LUKE'S QUEST FOR ANSWERS TAKES A DANGEROUS TURN!

As the REBELLION tries to pull itself together for a last-ditch effort to defeat the evil GALACTIC EMPIRE, LUKE SKYWALKER realizes it is time for his journey to become a JEDI to continue. 

After near-death at the hands of DARTH VADER, he knows he has much to learn if he will ever defeat the DARK LORD OF THE SITH. 

But the JEDI ORDER is gone, and his teachers have vanished... where can Luke turn to find the Jedi legacy he so desperately needs?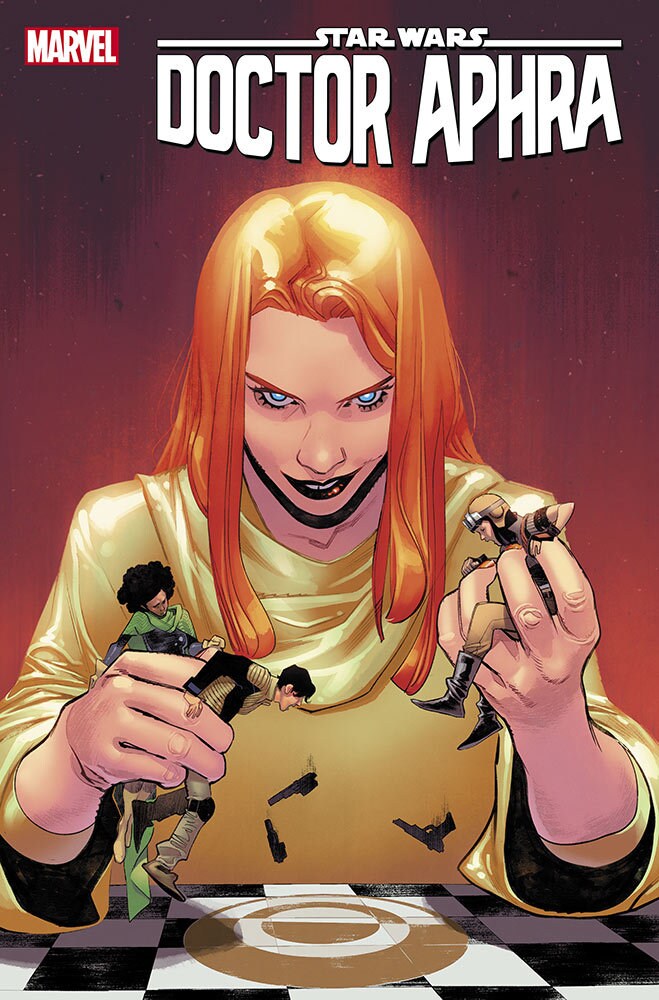 STAR WARS: DOCTOR APHRA #16
ALYSSA WONG (W) • MINKYU JUNG (A) 
COVER BY SARA PICHELLI
LUCASFILM ANNIVERSARY VARIANT COVER BY CHRIS SPROUSE
VARIANT COVER BY SWAY
A DEADLY GAME!

DOCTOR APHRA and SANA STARROS have escaped the VERMILLION, but there's no escaping CRIMSON DAWN: their spies are EVERYWHERE! 

As DOMINA TAGGE contends with moles within TAGGE CORPORATION and Aphra struggles with the damage inflicted on her by a POWERFUL ARTIFACT, they strike one last bargain...

But who can Aphra really trust?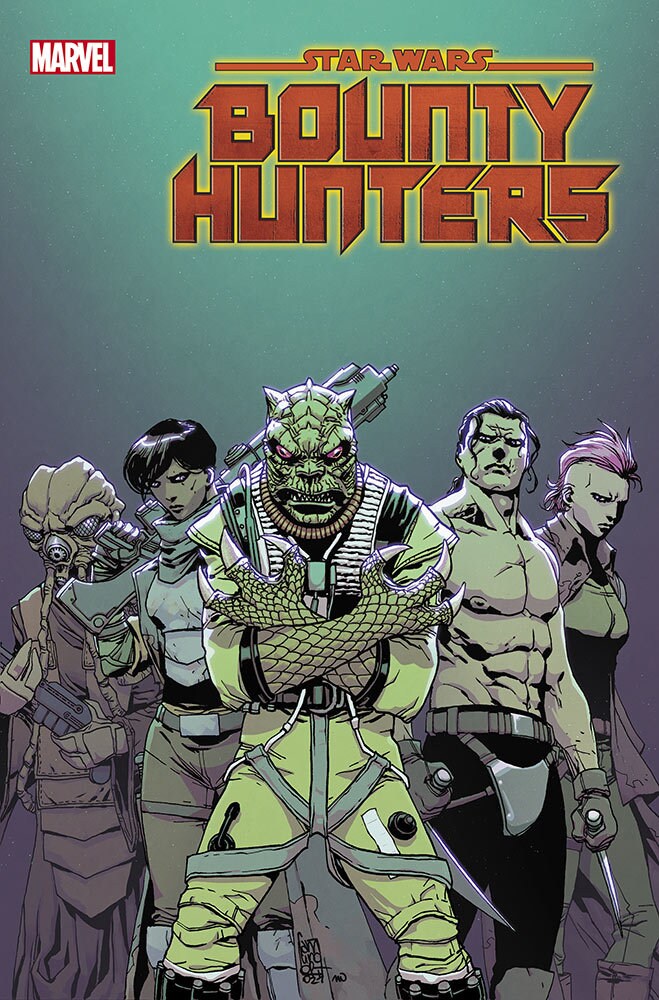 STAR WARS: BOUNTY HUNTERS #18
ETHAN SACKS (W) •  RAMON BACHS (A)
COVER BY GIUSEPPE CAMUNCOLI
LUCASFILM ANNIVERSARY VARIANT
COVER BY CHRIS SPROUSE
VARIANT COVER BY Daniel Acuña
THE GALAXY'S GREATEST!

In the wake of the shocking events of WAR OF THE BOUNTY HUNTERS, the underworld has become more dangerous than ever. 

T'ONGA has assembled the greatest team of bounty hunters in the galaxy — including BOSSK, ZUCKUSS and TASU LEECH for a special mission! 

Can she keep them from killing each other long enough to become a real team while she grieves the loss of an old friend?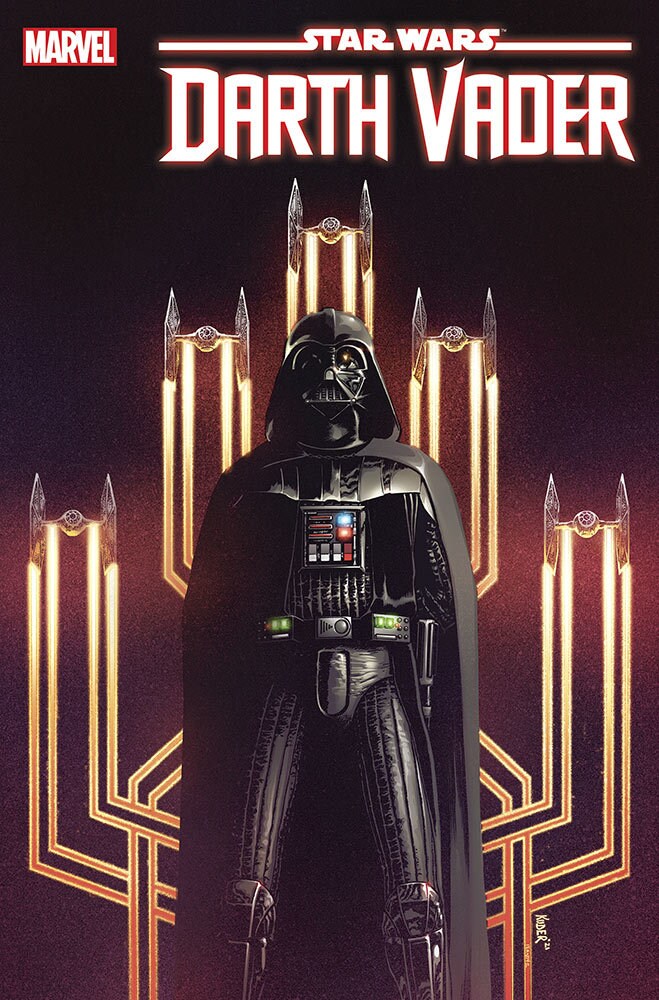 STAR WARS: DARTH VADER #18 
GREG PAK (W) • RAFFAELE IENCO (A) • Cover by AARON KUDER
LUCASFILM ANNIVERSARY VARIANT COVER BY CHRIS SPROUSE
VARIANT COVER BY KEN LASHLEY
RED REVENGE!

Fearful whispers echo in every corner of the Empire – Darth Vader is on the hunt, searching for anyone with any connection to the criminal organization known as Crimson Dawn.