Get a sneak peek at covers and details for Star Wars, Darth Vader, Bounty Hunters, and Doctor Aphra.
There's no slowing down for Marvel's Star Wars line come next year.
StarWars.com is thrilled to offer a first look at solicits for the House of Ideas' January 2021 Star Wars comics, including the flagship Star Wars series, Darth Vader, Bounty Hunters, and Doctor Aphra. The latter finds Aphra encountering a familiar face, while the Sith Lord returns to Mustafar in Darth Vader, along with even more surprises across Marvel's critically-acclaimed titles from a galaxy far, far away...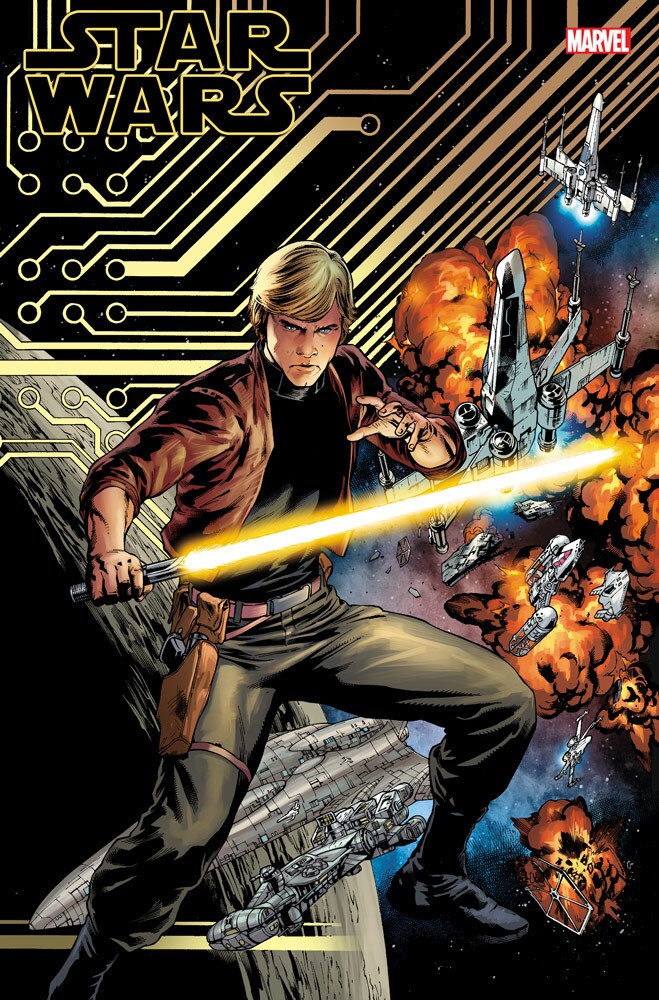 STAR WARS #10
Written by CHARLES SOULE
Art by JAN BAZALDUA
Cover by CARLO PAGULAYAN
"OPERATION STARLIGHT, PART 2 (OF 3)" - REELING FROM THE LOSS OF ONE OF THEIR OWN, THE REBELS FINALLY SEE A PATH FORWARD!

THE REBELS attempt to create a new communications code that THE EMPIRE will never be able to crack, in hopes that they might be able to safely reunite their scattered fleet and rejoin the fight.

However, the code has a cost, one that LANDO CALRISSIAN is not willing to pay!

Meanwhile, STARLIGHT SQUADRON, the group of elite pilots tasked with finding the scattered divisions of the fleet, heads out on its first deadly mission.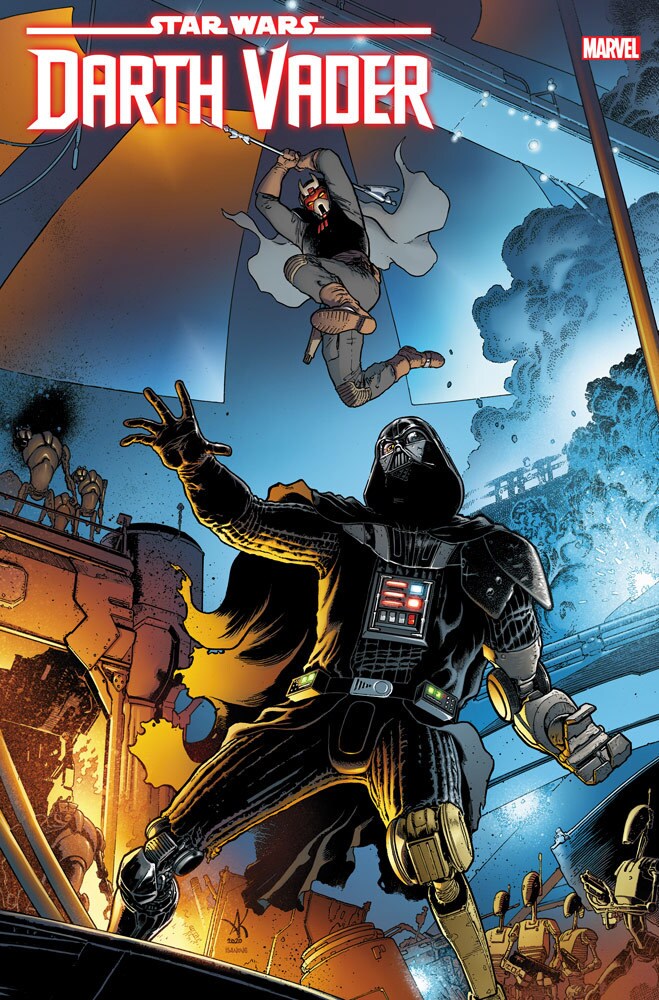 STAR WARS: DARTH VADER #9
Written by GREG PAK
Art by RAFFAELE IENCO
Cover by AARON KUDER
THE ASSASSIN RETURNS!

In his search for vengeance in the depths of MUSTAFAR, DARTH VADER has seized the mysterious key to the EMPEROR'S greatest secret.

But the key itself needs a key — which only the deadly assassin OCHI OF BESTOON seems to have. Vader and Ochi are in for the fight of their lives with the fate of the Emperor in the balance — but how much of this is all PALPATINE'S plan?

And what happens when the SITH LORD and the SITH ASSASSIN start to figure that plan out?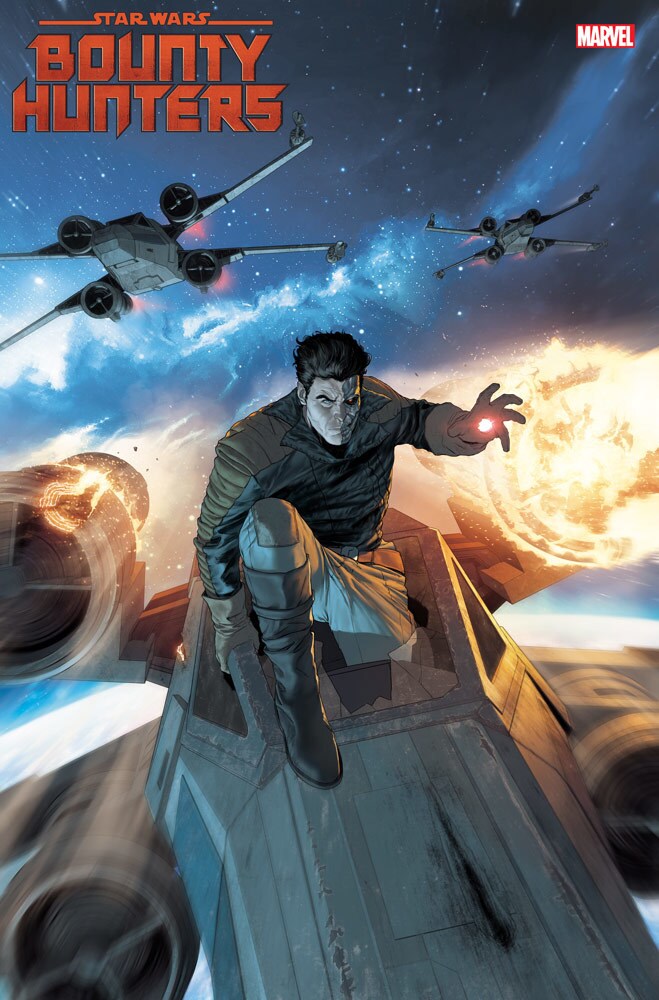 STAR WARS: BOUNTY HUNTERS #9
Written by ETHAN SACKS
Art by PAOLO VILLANELLI
Cover by MATTIA DE LULIS
THE "TERMINUS GAUNTLET" CONTINUES!

Trapped on a REBEL transport under attack by pirates, VALANCE must make a desperate gambit to survive.

But little does the cyborg bounty hunter know he's on a collision course with his old rival, DENGAR!

Plus, a familiar face makes a shocking return with a plan that will change the underworld forever.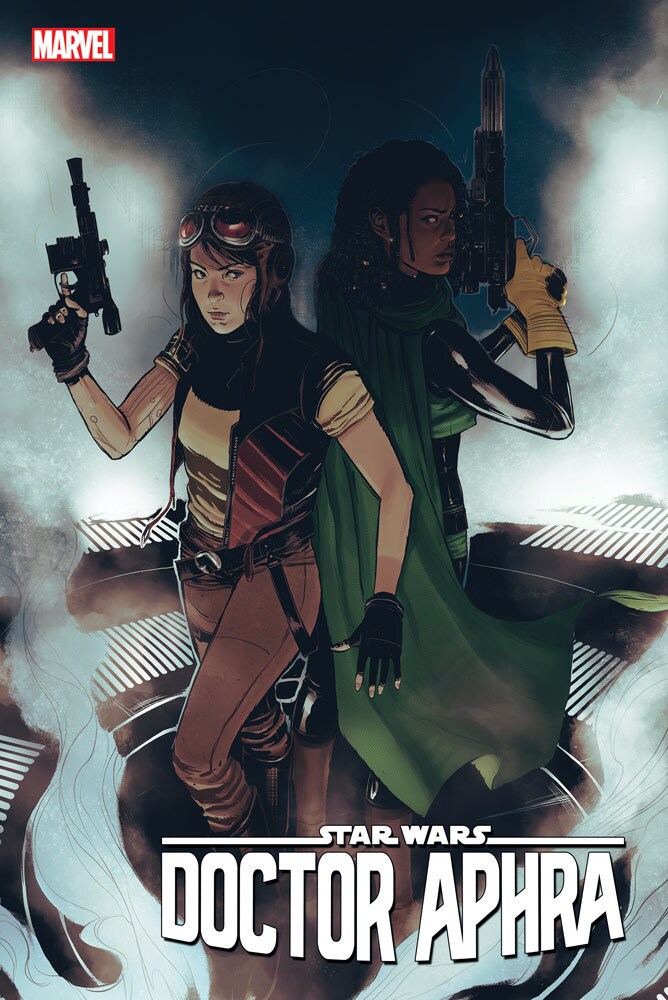 STAR WARS: DOCTOR APHRA #7
Written by ALYSSA WONG
Art by RAY-ANTHONY HEIGHT
Cover by SWAY
THE OFFER!

Hired by DOMINA TAGGE, APHRA sets her sights on a mysterious piece of tech that could shift the balance of the galactic civil war.

Her hunt takes her to CORELLIA... and to SANA STARROS' doorstep!

But Aphra's not the only one on Corellia with an eye on the tech...!
And here's some bonus intel: Check out the New York Comic Con x MCM Metaverse edition of 
Star Wars 
#7 below, featuring an exclusive variant cover by John Tyler Christopher! Limited to just 4,000 units, it's individually numbered, as well as bagged and boarded, and available for $25.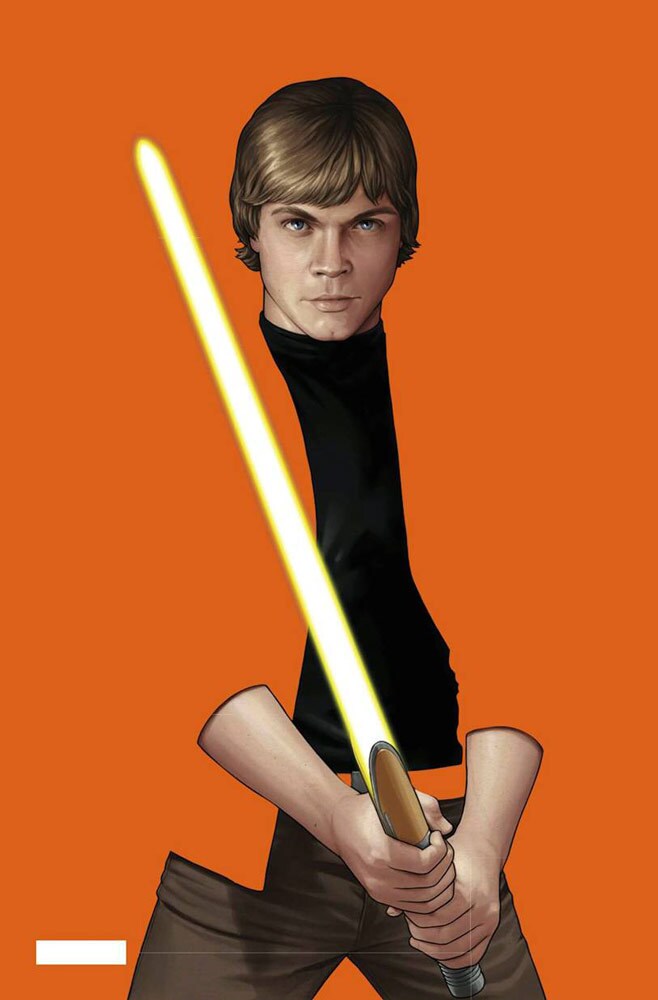 StarWars.com. All Star Wars, all the time.
Site tags: #StarWarsBlog