Check out covers and first details for The High Republic, Bounty Hunters, Darth Vader, Star Wars: The Empire Strikes Back – The 40th Anniversary Covers collection, and Doctor Aphra.
Jedi, Sith, bounty hunters, rogue archaeologists, and a celebration of Episode V. April is going to be fun month for Star Wars comics fans.
StarWars.com is excited to offer a first look at Marvel's April 2021 Star Wars releases, including The High Republic #4, Bounty Hunters #11, Darth Vader #11, Star Wars: The Empire Strikes Back – The 40th Anniversary Covers By Chris Sprouse #1, and Doctor Aphra #9. Darth Vader heads to Exegol, Bossk finds himself being hunted, and more surprises await. Check out the covers, creative teams, and plot details below!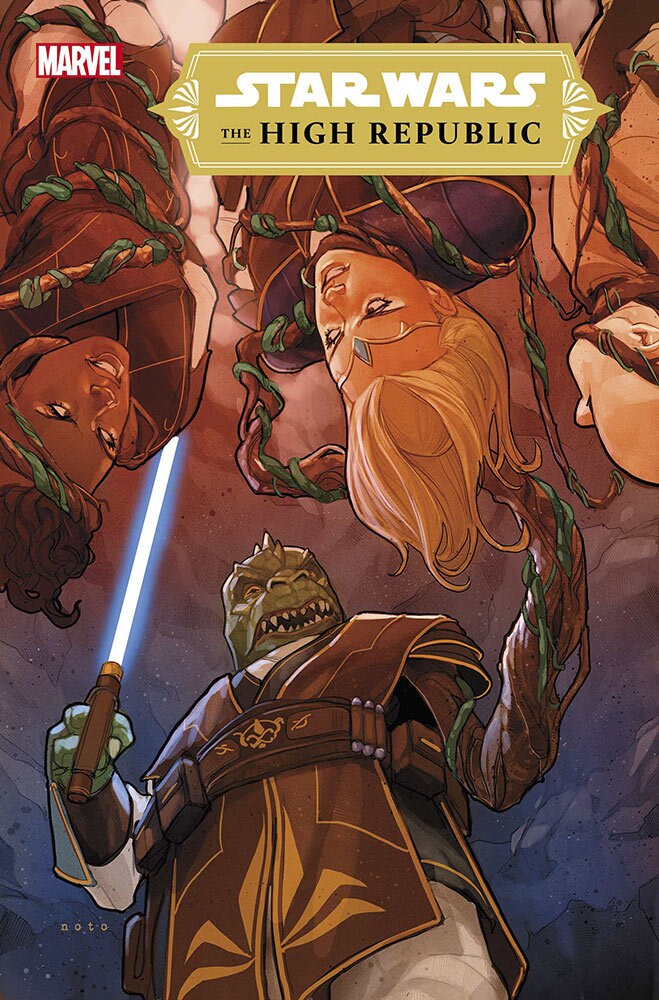 STAR WARS: THE HIGH REPUBLIC #4
CAVAN SCOTT (W) • ARIO ANINDITO (A) • Cover by PHIL NOTO
Variant Cover by LEINIL FRANCIS  YU
Variant Cover by Natacha Bustos
THE JEDI TURNED AGAINST EACH OTHER?!

AVAR KRISS and her band of brave JEDI helpless in the clutches of a traitor in their midst.
STARLIGHT BEACON under attack from an insidious foe. Danger from an age-old enemy.
Who is really pulling the strings on the distant planet of SEDRI?
Plus: The secret history of the terrifying DRENGIR revealed.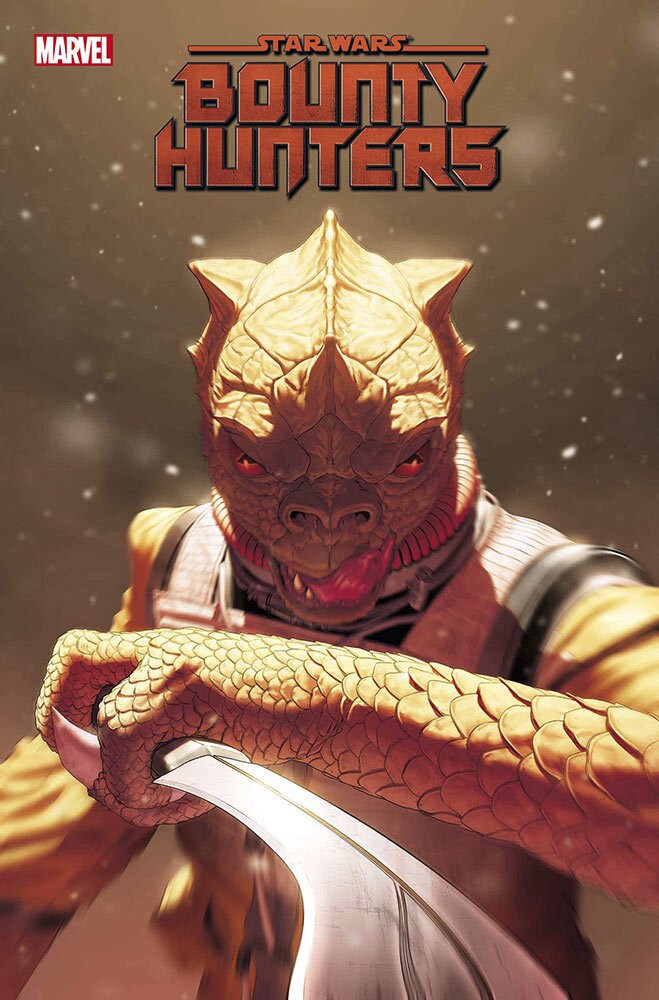 STAR WARS: BOUNTY HUNTERS #11
ETHAN SACKS (W) • PAOLO VILLANELLI (A)
Cover by MATTIA DE IULIS
Empire Strikes Back Variant COVER by CHRIS SPROUSE
THE GREAT HUNT OF MALASTARE!

BOSSK awakens to find himself as the hunted instead of the hunter on the forest planet of MALASTARE.
But who is the mysterious figure behind the hunting party stalking the infamous TRANDOSHAN?
A special solo adventure starring the most savage bounty hunter of all!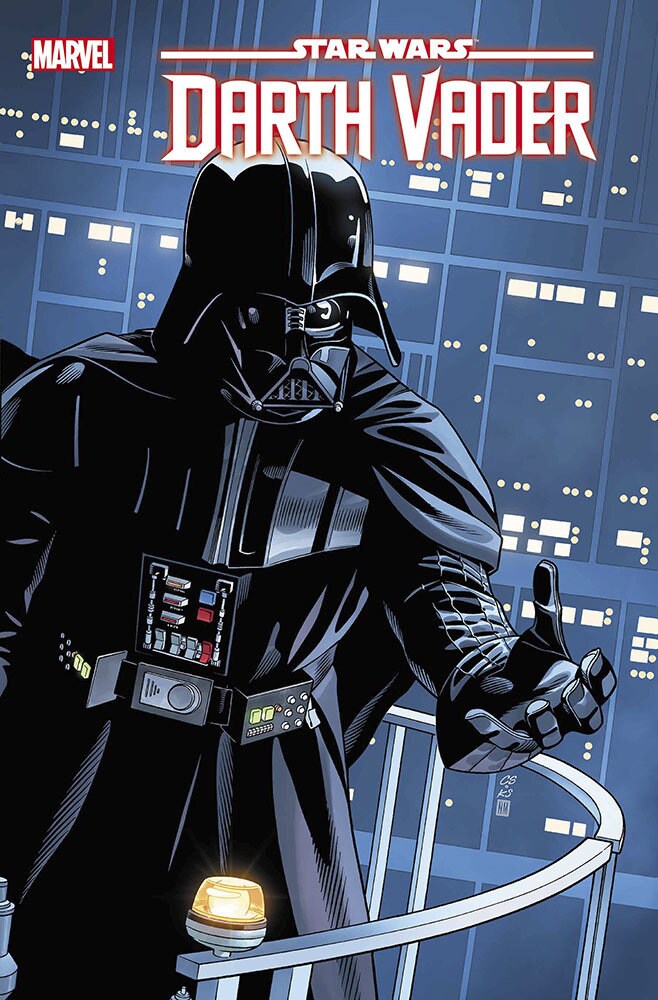 STAR WARS: DARTH VADER #11
GREG PAK (W) • RAFFAELE IENCO (A)
Cover by AARON KUDER
EMPIRE STRIKES BACK VARIANT COVER BY CHRIS SPROUSE
EXEGOL UNLEASHED!

As punishment for his rebellion, DARTH VADER was broken by THE EMPEROR, his limbs shattered, forbidden to use THE FORCE.
But after surviving OCHI OF BESTOON, THE EYE OF WEBBISH BOGG and the horrors of THE RED NEBULA, Vader stands on the verge of uncovering the Emperor's greatest secrets.
But will the revelations on EXEGOL empower Vader — or his master? And what new doom awaits LUKE SKYWALKER as a result?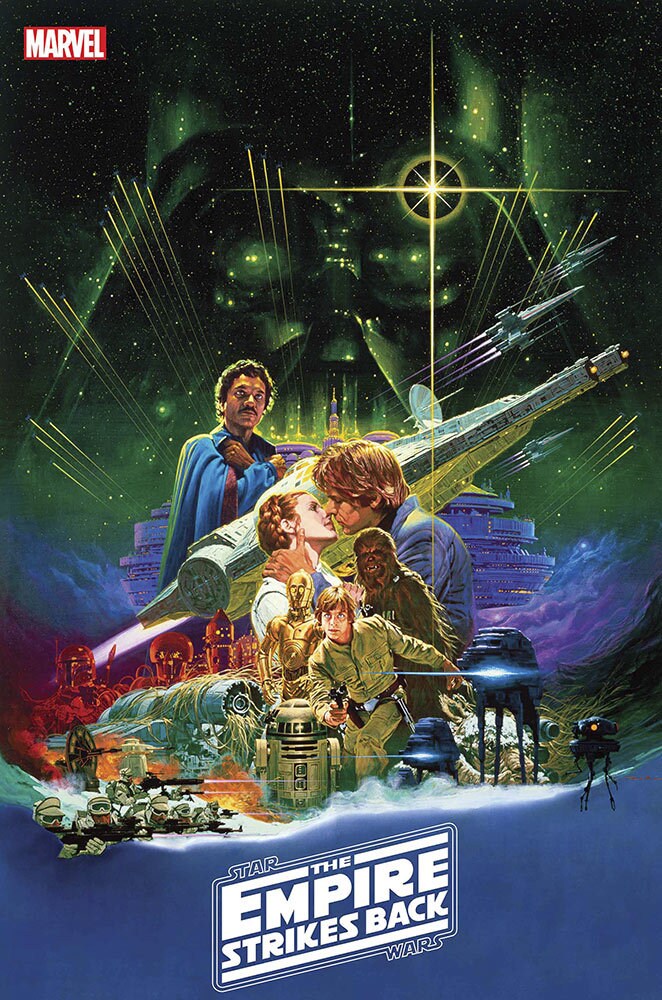 STAR WARS: THE EMPIRE STRIKES BACK — THE 40TH ANNIVERSARY COVERS BY CHRIS SPROUSE #1
Penciled by CHRIS SPROUSE
Covers by CHRIS SPROUSE & NORIYOSHI OHARI
You've never seen Empire quite like this! To celebrate the 40th anniversary of one of the all-time great cinematic sequels, Marvel asked enthusiastic artist Chris Sprouse (BLACK PANTHER, THORS) to retell The Empire Strikes Back in a stunning series of variant covers! Month by month, across multiple Star Wars series, the film's unforgettable moments played out through Sprouse's exquisite artwork. Now the whole story of the resurgent Empire targeting the Rebel Alliance's icy base on Hoth — and every momentous event that follows — is collected in a single celebratory issue! Bounty hunters target Han Solo! Luke Skywalker seeks out Jedi Master Yoda! Feelings run high between Han and Leia! And as the battle begins for Skywalker's soul, will his fear lead to anger, hate and the Dark Side?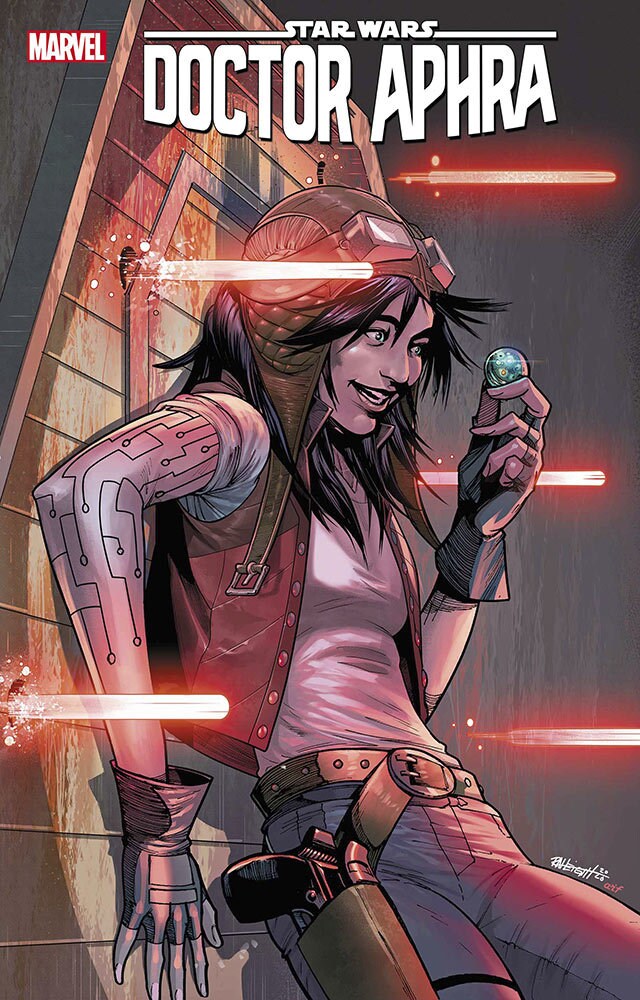 STAR WARS: DOCTOR APHRA #9
ALYSSA WONG (W) • MINKYU JUNG(A)
Cover by JOSHUA "SWAY" SWABY
Variant Cover by RAY-ANTHONY HEIGHT
LOST TECH! CRIME SYNDICATES! ASSASSINS!

DOCTOR APHRA and SANA STARROS' search for the NIHIL HYPERDRIVE gets deadlier as GENERAL VUKORAH and THE UNBROKEN CLAN enter the race for possession!
What powerful secrets of the HIGH REPUBLIC era could the lost technology hide?
Meanwhile, JUST LUCKY and an old flame are forced to work together — and walk straight into an ambush!