You don't need a cybernetic implant to track your reading progress -- just this bookmark!
On May 21, 1980, Star Wars: The Empire Strikes Back made its theatrical debut. To celebrate the classic film's landmark 40th anniversary, StarWars.com presents "Empire at 40," a special series of interviews, editorial features, and listicles.
He never utters a single word in Star Wars: The Empire Strikes Back, but he still manages to make quite a bold statement -- that's right, it's Lobot! Lando Calrissian's trusty aide is one of the movie's most distinctive characters and a fan favorite to this day.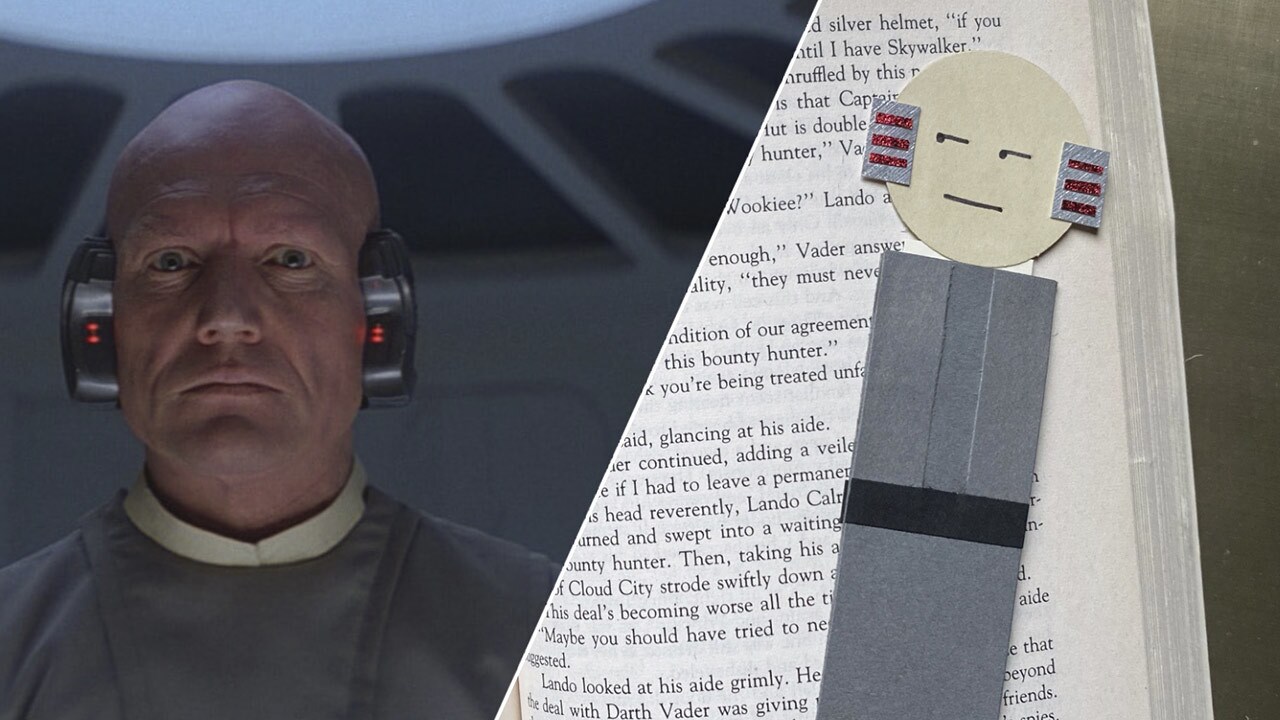 To celebrate the film's 40th anniversary and ol' "Lo" himself, follow these steps to make your own Lobot who can quickly calculate the page you last read. After all, who doesn't want a helper like Lobot in their life?
What You'll Need*